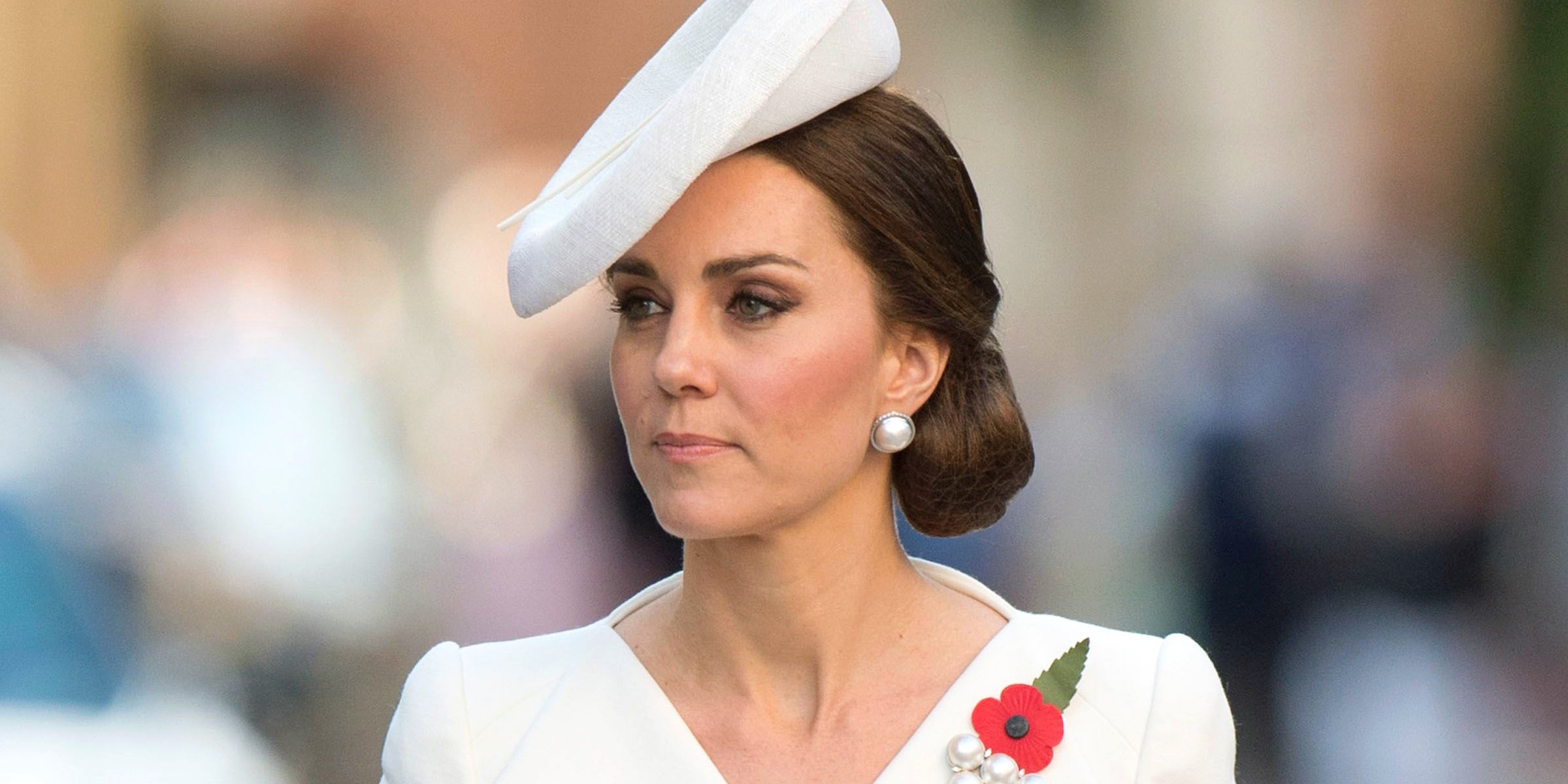 Catherine, Duchess of Cambridge | Source: Getty Images
Can Kate Middleton Ever Become Queen? Her Place in Line to the Throne Explained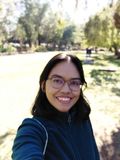 Kate Middleton is married to Prince William. The couple holds the title of Duke and Duchess of Cambridge. When the Duke becomes King someday, can Kate Middleton ever become Queen?
Catherine Elizabeth Middleton, also known as Kate, was born in Reading, U.K., but she grew up in Bucklebury, Berkshire. After she and Prince William exchanged wedding vows in 2011, she became the Duchess of Cambridge in the Royal Family.
With the death of Queen Elizabeth II, the longest reigning monarch in British history, Prince William and Kate are set to take on new titles.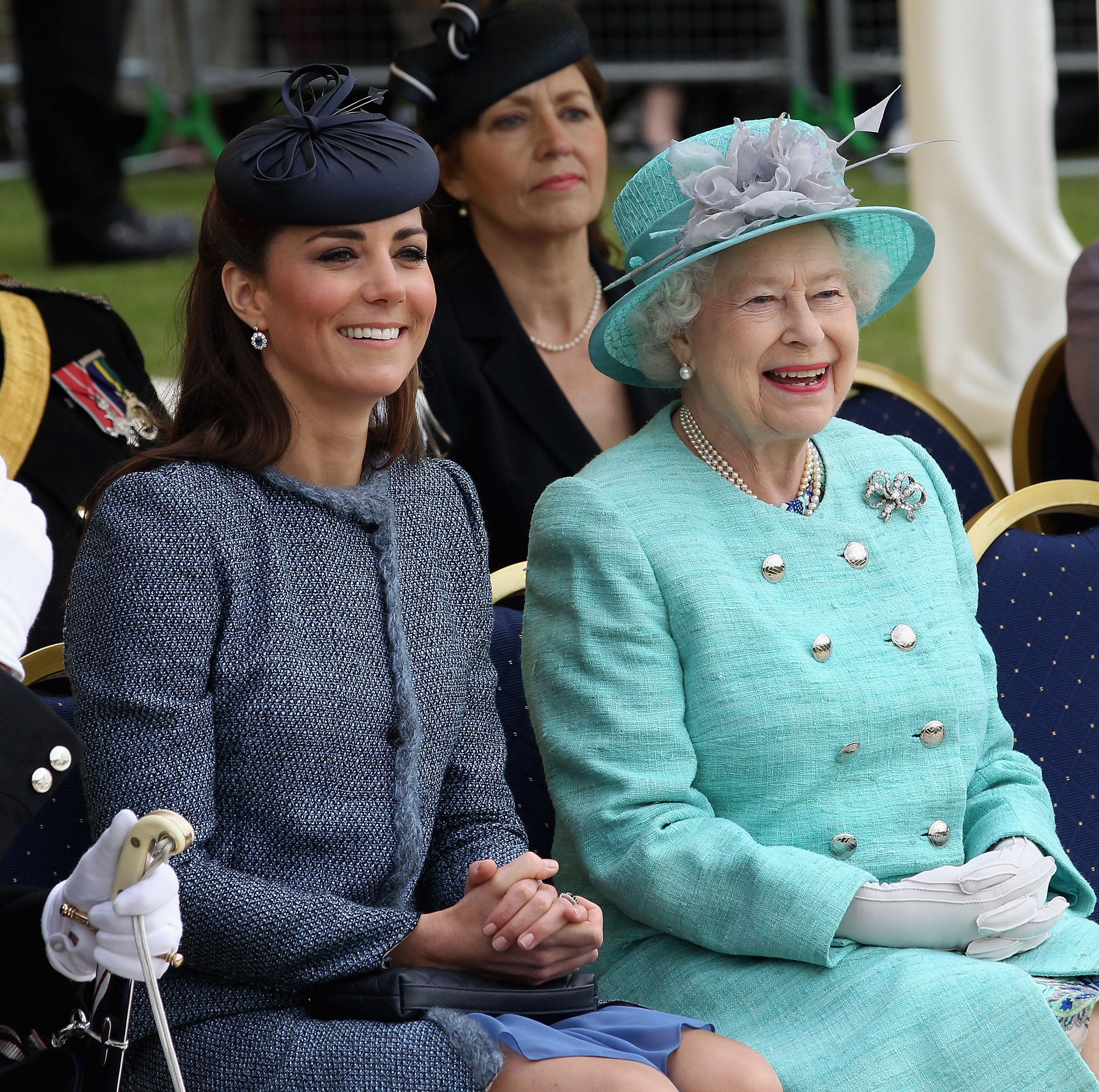 Catherine, Duchess of Cambridge, and Queen Elizabeth II smiles during their visit to Vernon Park on June 13, 2012, in Nottingham, England. | Source: Getty Images
Where Prince William Is in Line to the Royal Throne?
Following the recent death of Queen Elizabeth II on September 8, 2022, at Balmoral Castle, the late Queen's son automatically succeeded the throne. He is now named King Charles III.
Some individuals are wondering what will happen to the new King's Prince of Wales title, which he earned in 1958, now that the late monarch's son has assumed the throne.
There is more than just a focus on bloodlines in the rules that govern who will succeed on the throne. Parliament regulates succession. The order of succession refers to who in the Royal Family is next to the heir to the throne.
Now that his father is the King, Prince William is the first in the line of the throne. He is followed by his three children: eldest son Prince George, daughter Princess Charlotte, and finally, youngest son Prince Louis.
Prince Harry, the Duke of Sussex, is now fifth in the line of succession. Next to the Duke is his son, Archie Mountbatten-Windsor, and then Archie's little sister, Lilibet.
Other royals are also positioned further down the line. They are Prince Andrew, The Duke of York; his eldest daughter Princess Beatrice and the latter's daughter Sienna Mapelli Mozzi. Next is Princess Eugenie, then her son, August Brooksbank, and more.
Will Kate Ever Become a Queen?
Since the Royal Family members change positions, keeping track of their royal titles straight can be challenging. Once they change the line of succession, their titles will be updated.
When Prince William takes his place as King, Kate will be referred to as Queen Consort. She will not be named Queen, like Queen Elizabeth II. The late Queen is a member of the Royal Family, having been born into that clan. Kate is not descended from a royal family.
William may succeed his father, King Charles III, as Prince of Wales. However, while the Prince of Wales title is set aside for the next successor, it is not a given that William will have the designation immediately.
The ruling King or Queen makes this decision. If the King does bestow the Prince of Wales title on Prince William, Kate's official title will also change. The Duchess of Cambridge will be known as Catherine, Princess of Wales.
Kate's official name will be Her Royal Highness, The Princess of Wales, a similar title her husband's late mother, Princess Diana, earned during her marriage to the King from 1981 to 1996. The King has been married to Camilla Parker Bowles since 2005.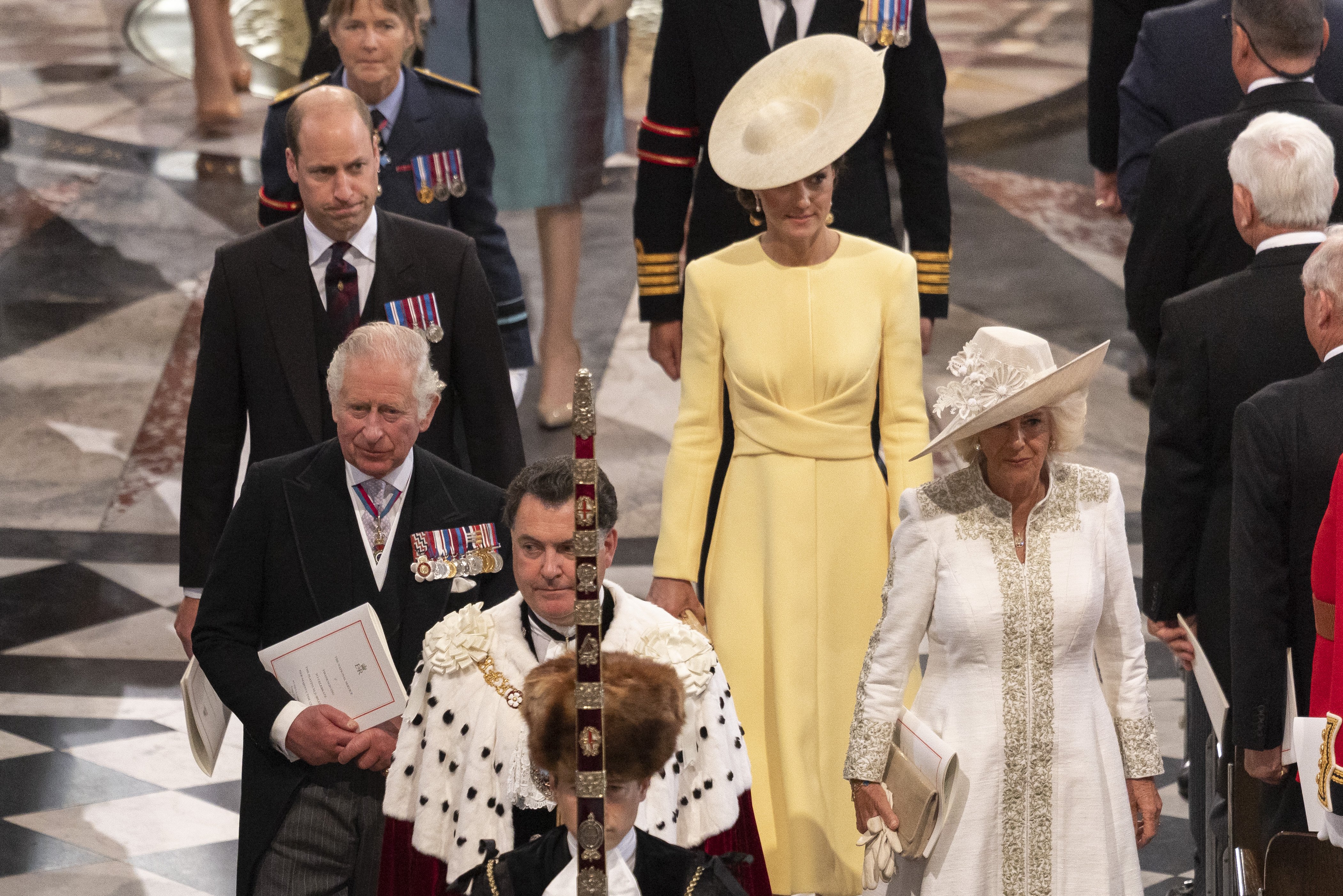 Prince William and Kate, Duke and Duchess of Cambridge, King Charles III, and Camilla, Duchess of Cornwall at the St. Paul's Cathedral on June 3, 2022, in London, England. | Source: Getty Images
However, according to reports, the Duchess will not be officially introduced as Princess Kate, even though her late mother-in-law was highly referred to in this manner.
According to journalist Eleanor Steafel, Kate has been compared to the late Queen in royal circles, with sources claiming that she will be a "universally popular figure."
Meanwhile, royal expert Marlene Koenig said the late Princess Diana was not officially recognized as one. Koenig said the British Royal family adheres to the German monarchy's style where the wife follows the royal husband's name.
According to Koenig, the media erroneously used the King's prince title when referring to his late ex-wife, even though the reigning new monarch wasn't addressed as Prince when his mother ascended to the throne.
The royal expert stated that princesses are referred to by their first names. To name a few, the royal members include Princess Anne, Princess Beatrice, and Princess Charlotte.
Kate Middleton Is Preparing for Her Future Role
By taking on some of the late Queen's duties, Kate appears to be preparing for her future role as Queen Consort, should Prince William become King. During the lockdown, the couple was kept busy with their responsibilities.
They did many activities to help the people impacted by the pandemic. They organized a bingo game for the elderly, delivered aid to the neediest locals, wrote letters of encouragement to charities, and participated in several video conferences.
According to journalist Eleanor Steafel, Kate has been compared to the late Queen in royal circles, with sources claiming that she will be a "universally popular figure." A source remarked:
"A stalwart and an English rose who reminds them of the Queen in the sense that she remains quite elusive, we don't hear much from her."
Since the lockdown, many have noticed the Duchess's more relaxed manner, taking a flexible approach to official engagements via the internet. Kate's interactions have been described as "genuine."
According to Royal historian Victoria Murphy, Kate embodies a "quiet self-assurance" that makes her perfect for the role she will play after William's future accession.
The royal historian compared Kate Middleton's similar personality traits to the late Queen. Both are not extroverts but are quietly well-composed individuals who enjoy the outdoors and have the ability to compartmentalize any emotions.
William has made no secret of his love and admiration for his deceased grandmother. He previously spoke about how the Queen has influenced his royal role, referring to her as a role model for him.
Please fill in your e-mail so we can share with you our top stories!