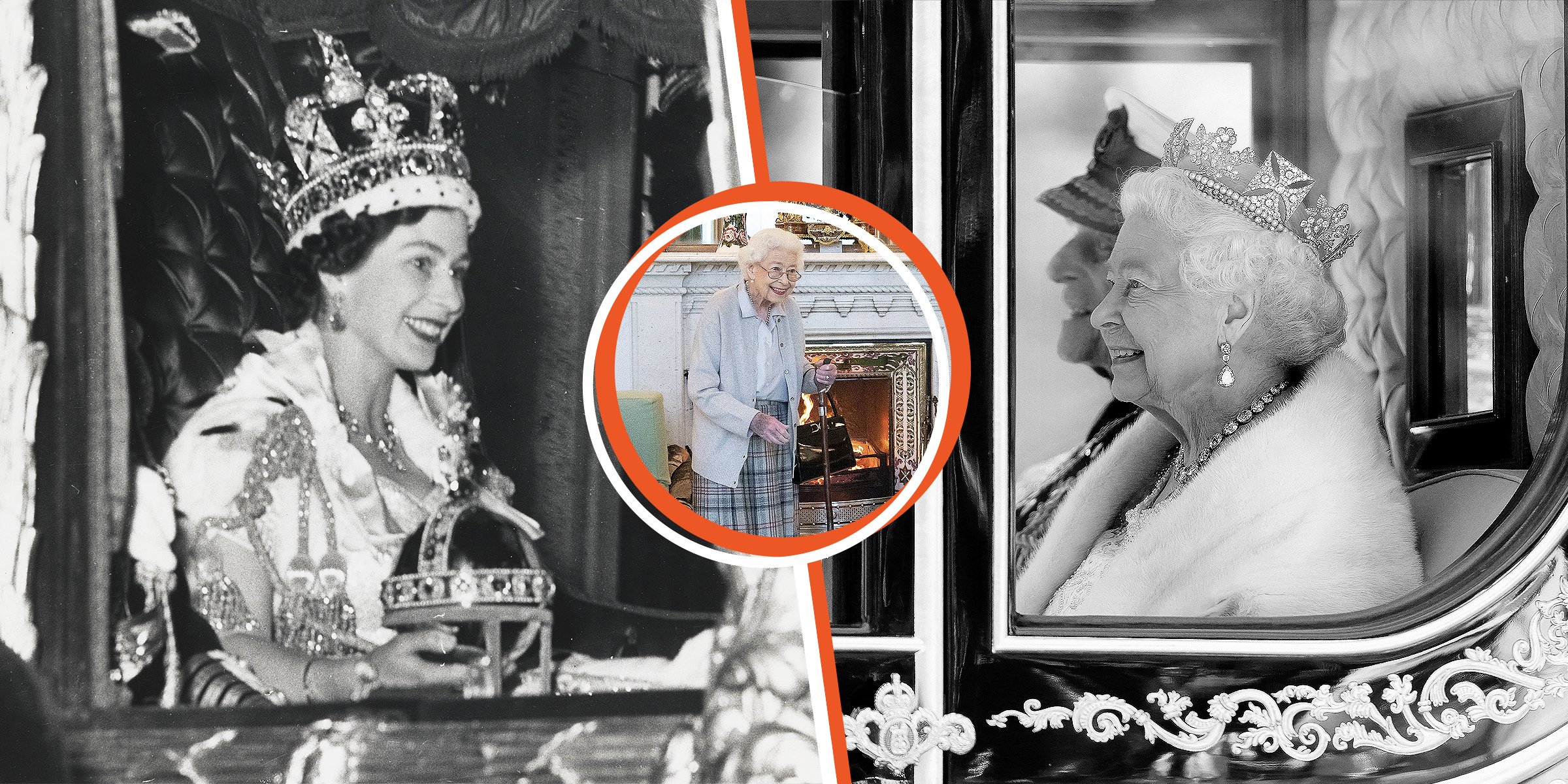 The Queen | Source: Getty Images
Queen Swore to Serve until Her Last Breath — Final Appearance Showed Death Was Close, Claims Doctor

When Queen Elizabeth II ascended the throne after her father, King George VI died, she swore to serve her country until her last breath. Seventy years later, she remained true to her word and served her people until the day before she died. Her final public appearance showed signs of death.
September 8, 2022, was a sad day for Britons and the world at large, after the Queen, who has been in power since assuming the throne in 1952, died at her Scottish estate, where she spent much of the summer.
Having been UK's longest-serving monarch, the Queen's reign has effected many enormous social changes and spanned 15 prime ministers starting with Winston Churchill.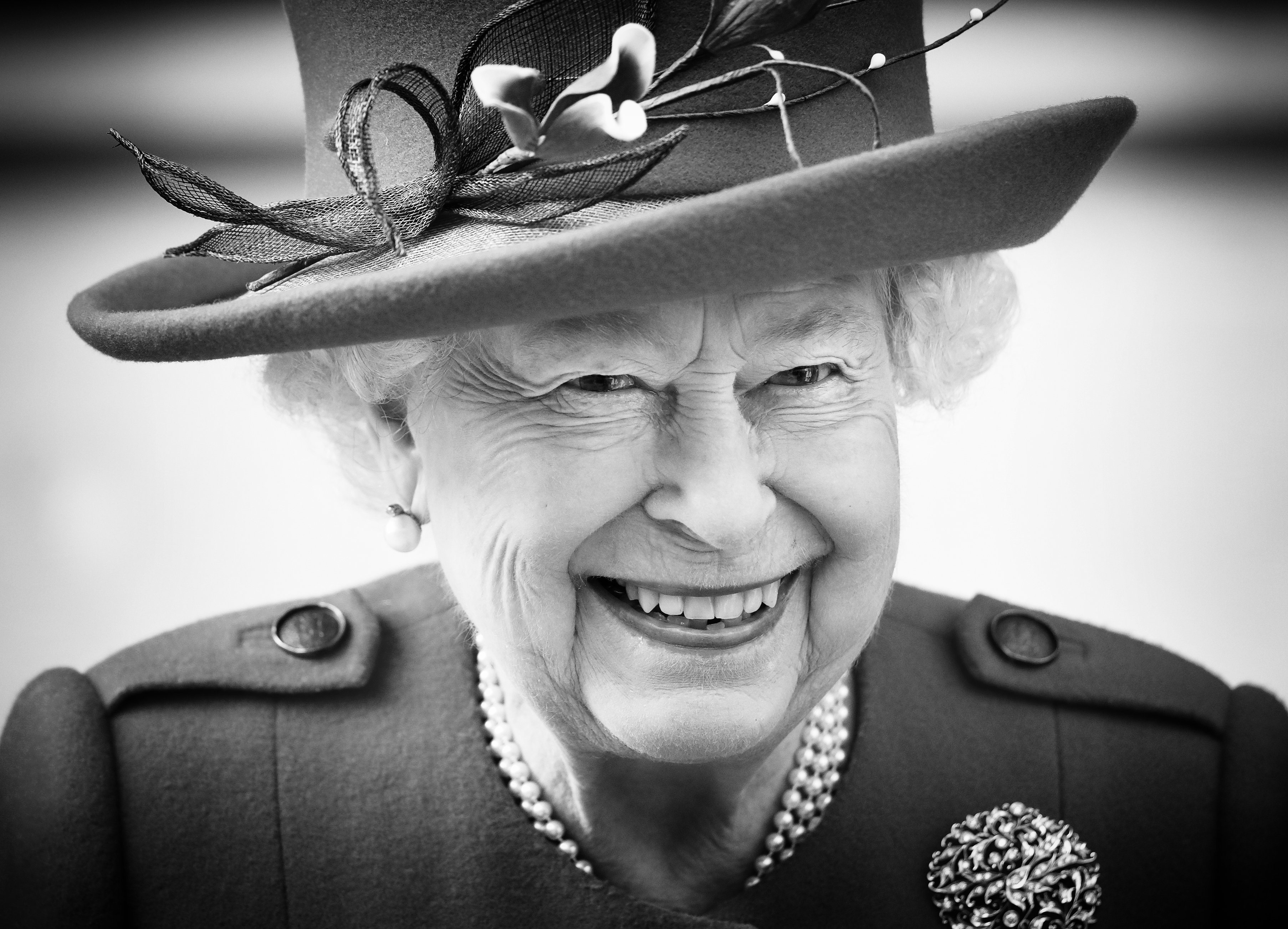 Queen Elizabeth II on March 7, 2019 in London, England | Source: Getty Images
Many consider her the rock on which modern British was built, with the newly appointed Prime Minister Liz Truss saying the monarch had provided the Britons with the stability and strength they needed.
She remained devoted to her work and served her people till her last breath. A day before her demise, she had a meeting with the prime minister, and even though she maintained her wry sense of humor, she appeared frail, and the doctors admitted that she, indeed, showed signs that death was close.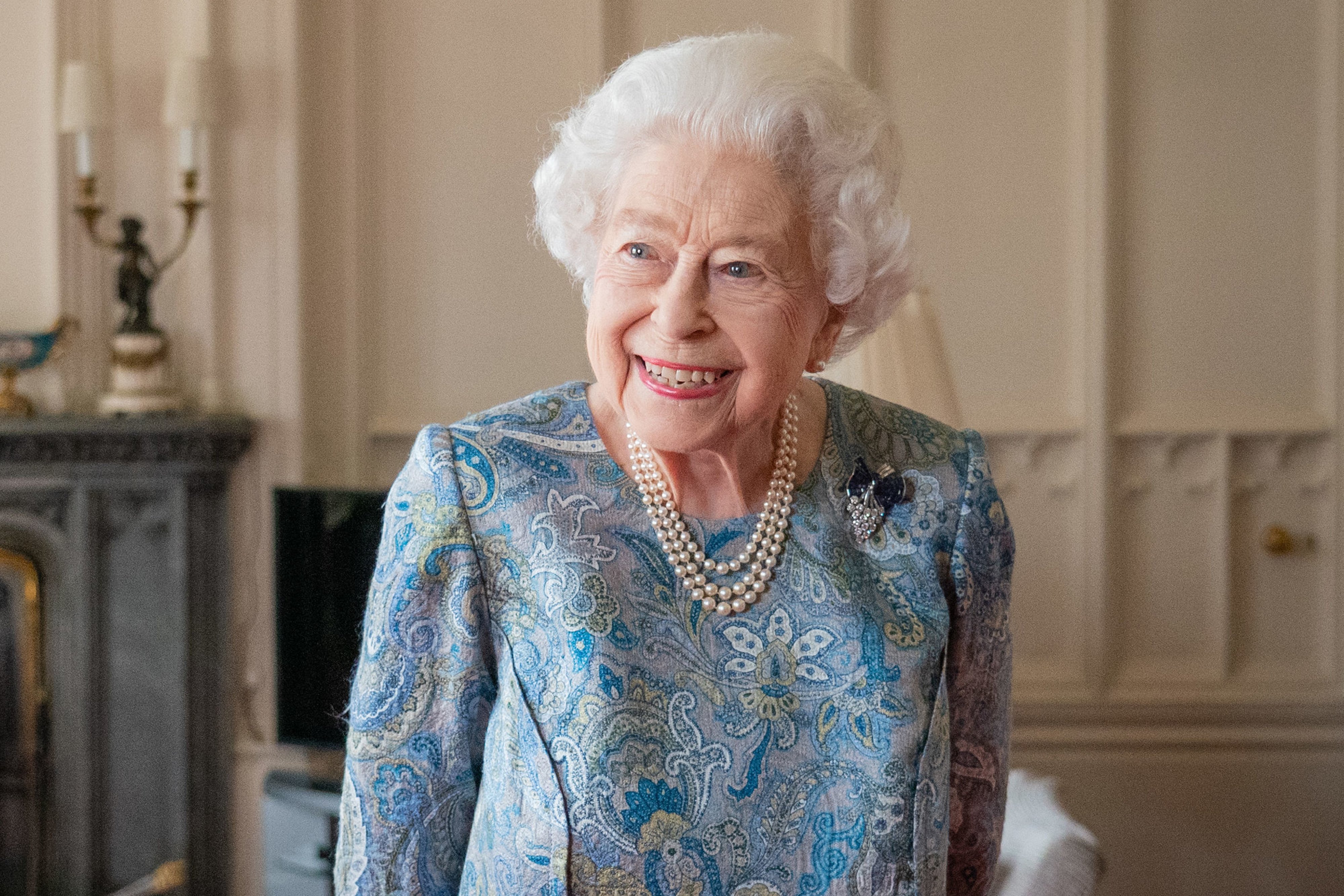 Queen Elizabeth II attends an audience with the President of Switzerland Ignazio Cassis (Not pictured) at Windsor Castle on April 28, 2022 in Windsor, England. | Source: Getty Images
Buckingham Palace declared the passing of the Queen at 6:30 on Thursday, September 8 evening with King Charles III, declaring that her loss would be deeply felt worldwide. Speaking shortly after his mother's demise, he said:
"I know her loss will be deeply felt throughout the country, the realms and the Commonwealth, and by countless people around the world."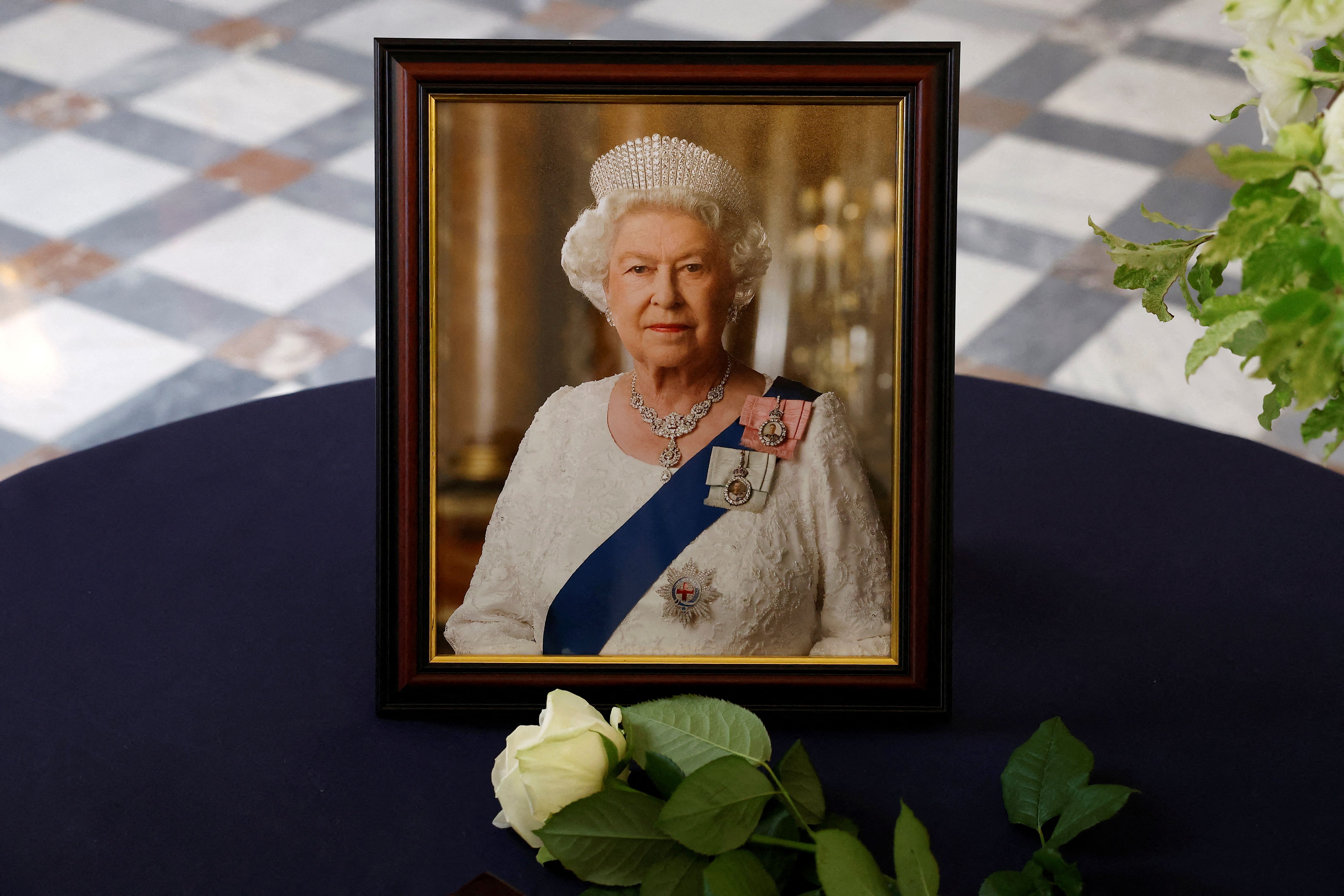 A portrait of Queen Elizabeth II displayed at the British Embassy in Paris on September 9, 2022, a day after the Queen died at the age of 96. | Source: Getty Images
On Tuesday, she had her final royal appointment, the only one ever held at her summer retreat, with all others happening at Buckingham palace. The ceremony, known as "kissing hands" was done in Scotland due to the Queen's mobility problems, to ensure schedule certainty.
Elizabeth's Powerful Speech in her 20s
On then-princess Elizabeth's 21st birthday, on April 21, 1947, she, her sister, and her parents were on a tour of South Africa when she made her first vow to serve her people always. The Princess dedicated her life to the service of the Commonwealth, during the speech which was broadcasted on the radio from Cape Town.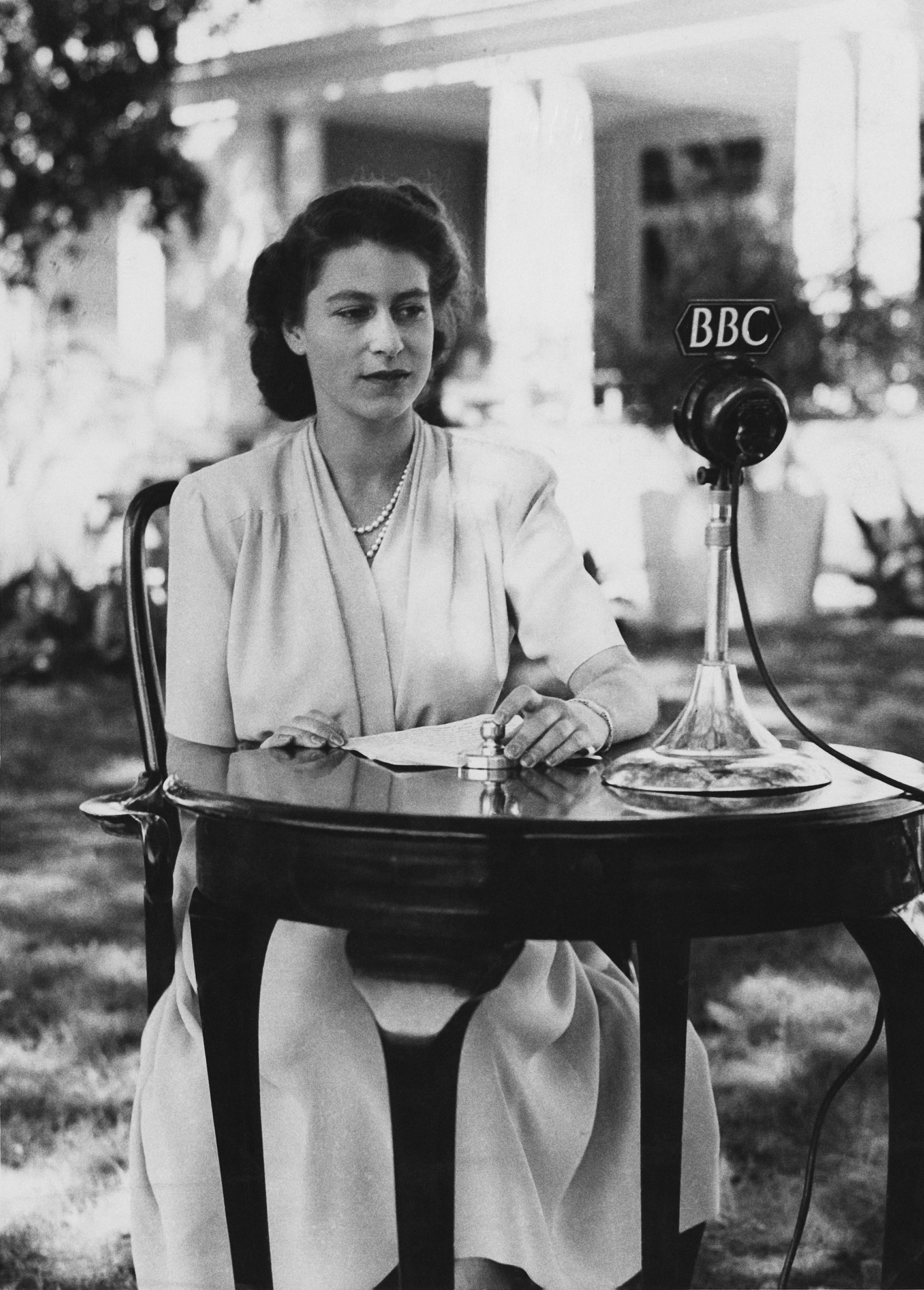 Princess Elizabeth makes a broadcast from the gardens of Government House in Cape Town, South Africa, on the occasion of her 21st birthday, 21st April 1947 | Source: Getty Images
She began her speech by addressing all the British Commonwealth and empire, wherever they lived, whatever race they came from, and whatever language they spoke. She continued:
"I declare before you all that my whole life whether it be long or short shall be devoted to your service."
She thanked everyone who had sent her goodwill birthday messages, declaring that while it was a happy day for her, it also brought serious thoughts of the life looming ahead with its challenges and opportunities.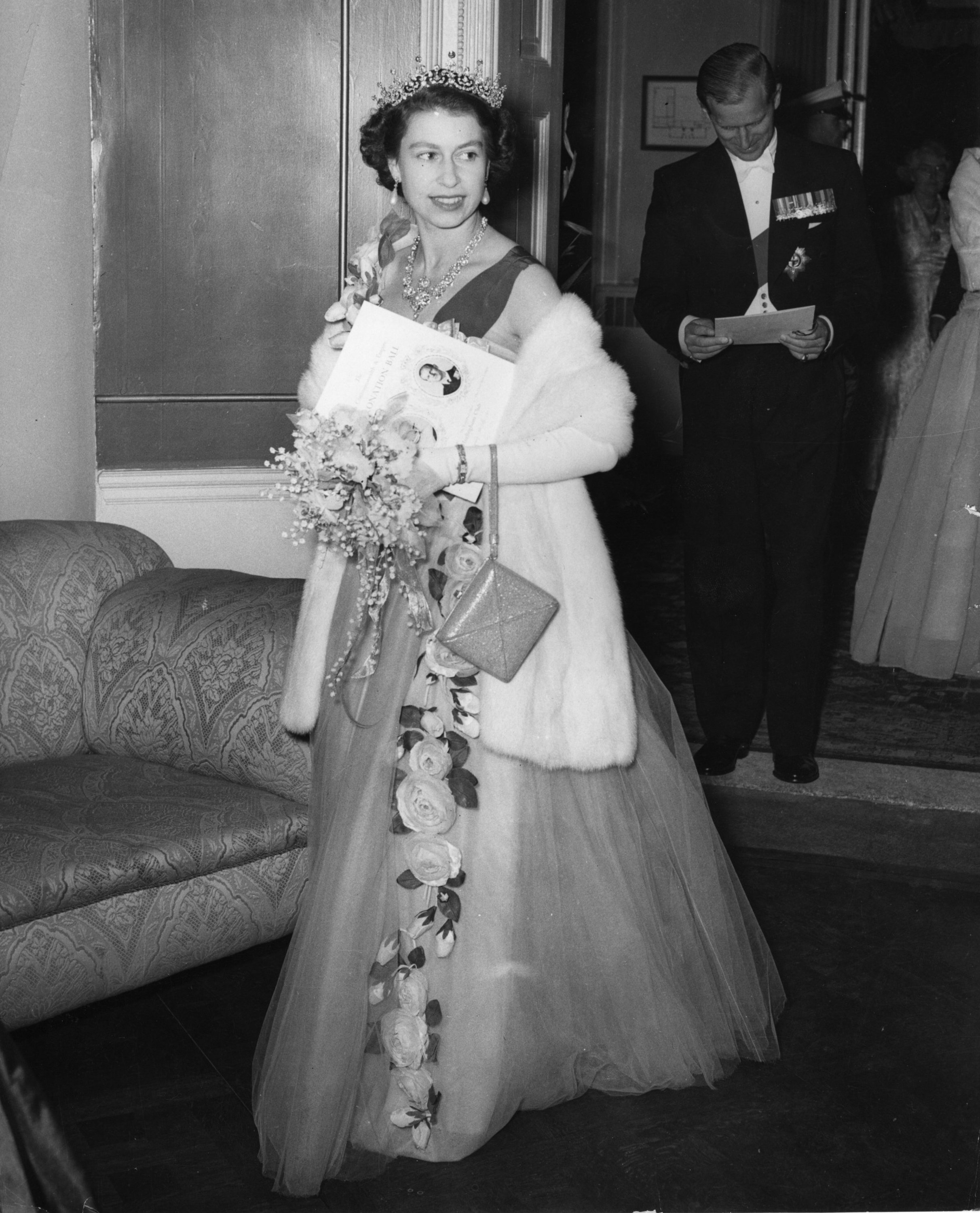 Queen Elizabeth II and the Duke of Edinburgh arriving at the Club House, Hurlingham Club, for the Commonwealth and Empire Coronation Ball given by the Royal Empire Society, Victoria League and Overseas League. | Source: Getty Images
She confessed that she would not have the strength to carry out the resolution to lead her country alone and said she counted on everyone's support. She ended the speech with:
"God help me to make good my vow."
After King George VI's death on February 6, 1952, at Sandringham Estate, United Kingdom,then-Princess Elizabeth took over the throne, becoming Queen.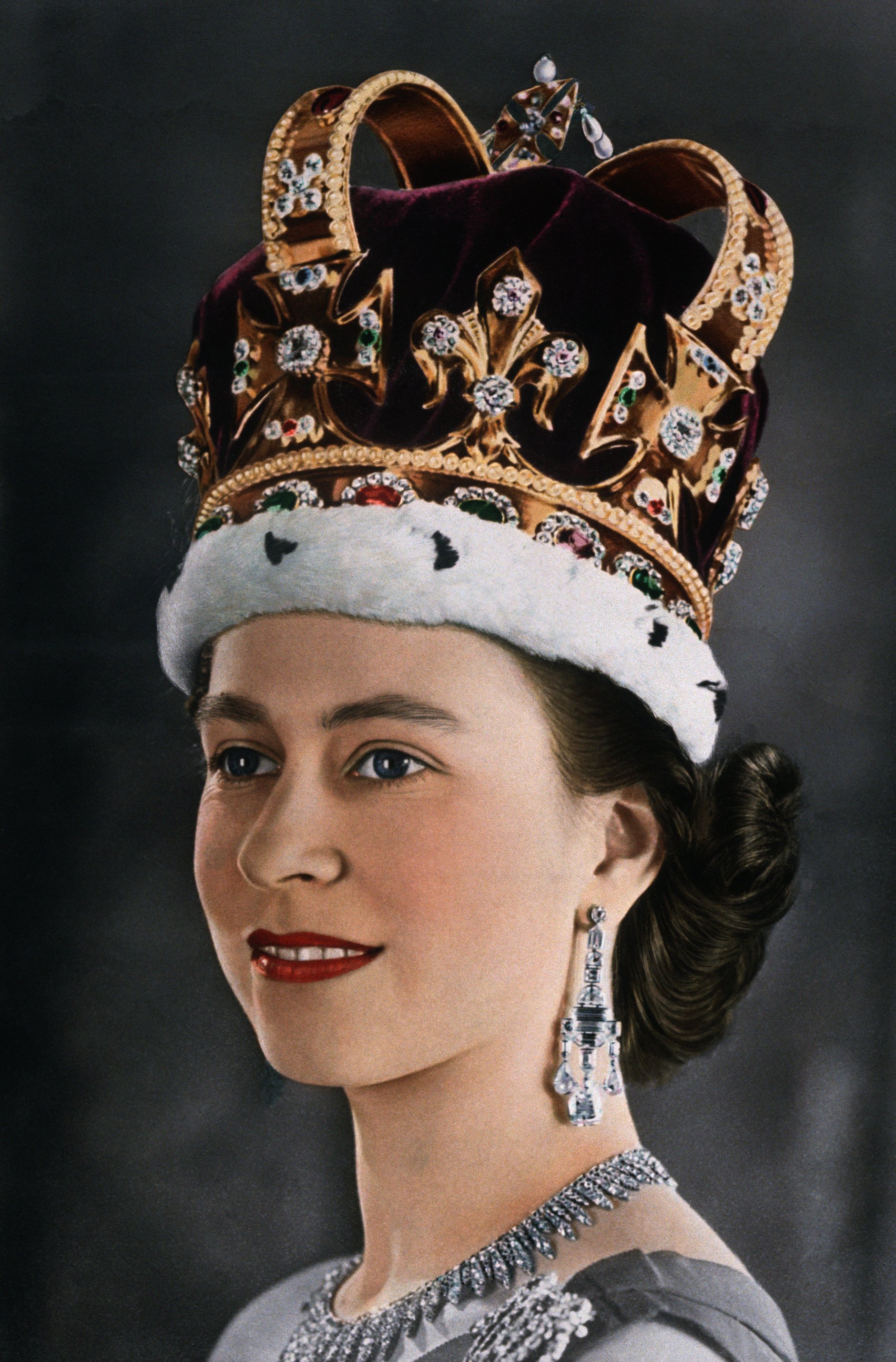 A portrait of young Elizabeth II (1926- ) of Great Britain and Northern Ireland, wearing the crown of the kings and queens of England for her coronation in June of 1953 | Source: Getty Images
On June 2, the following year, she was crowned in a coronation ceremony at Westminster Abbey before setting out on a tour of the Commonwealth, visiting places including Bermuda, Fiji, Tonga, Australia, and Gibraltar.
Following her coronation, the Queen made a broadcast that evening, thanking the public for their support and promising, once again, to serve the nation.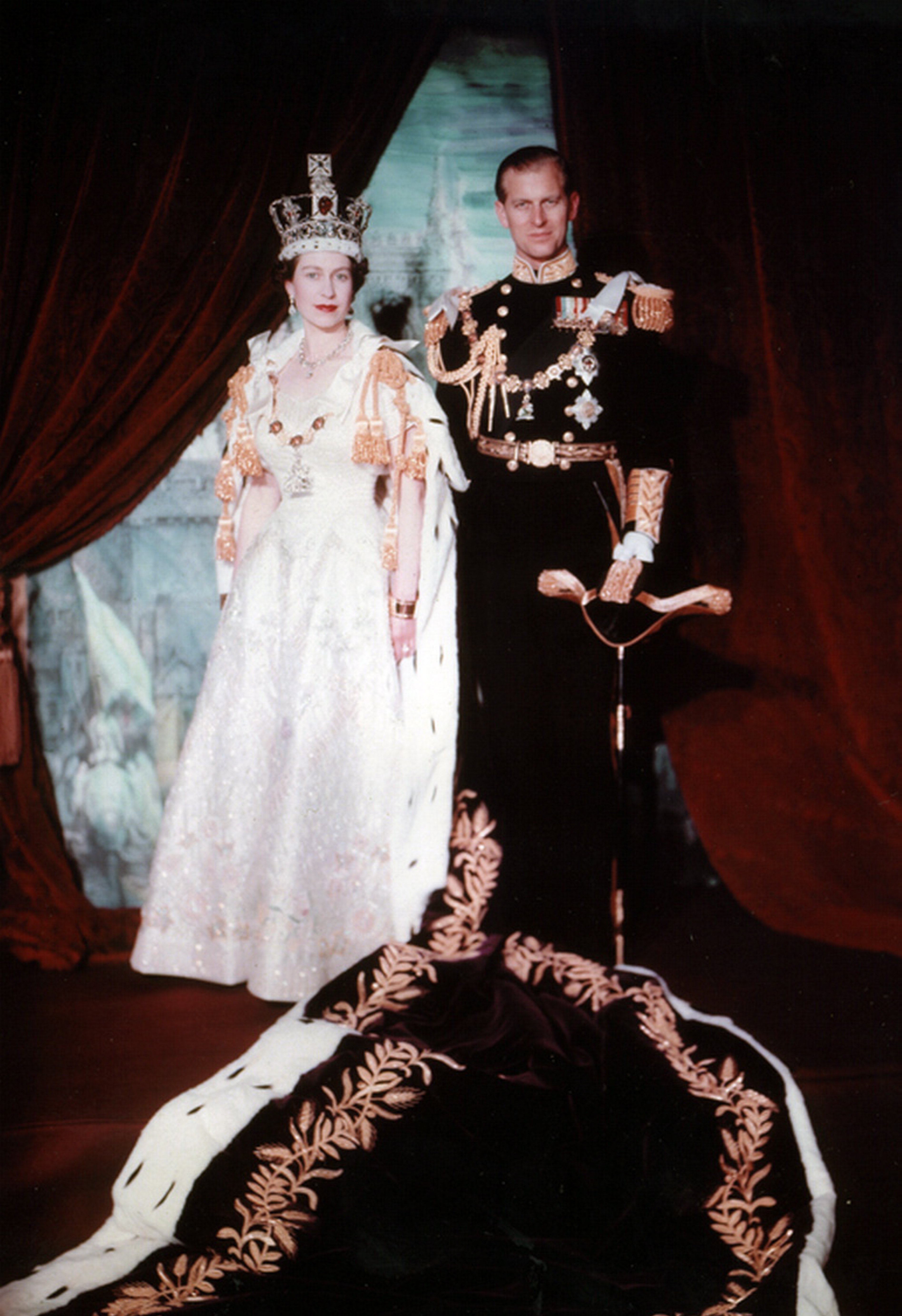 Queen Elizabeth II, of England, with her consort, Prince Phillip after the Coronation in 1953. | Source: Getty Images
She shared that, all day, she had been uplifted and sustained by the knowledge that her people's thoughts and prayers were with her. She declared that the coronation was not a symbol of power but a declaration of the people's hopes for the future. She added:
"And for the years, I may, by God's Grace and Mercy, be given to reign and serve you as your Queen."
The Queen's Appearance A Day Before Death
For the past 70 years, the Queen has kept her promise, serving her people relentlessly until her last day. On Wednesday, September 7, she met with her newly appointed Prime Minister Liz Truss and later with the outgoing Prime Minister Boris Johnson.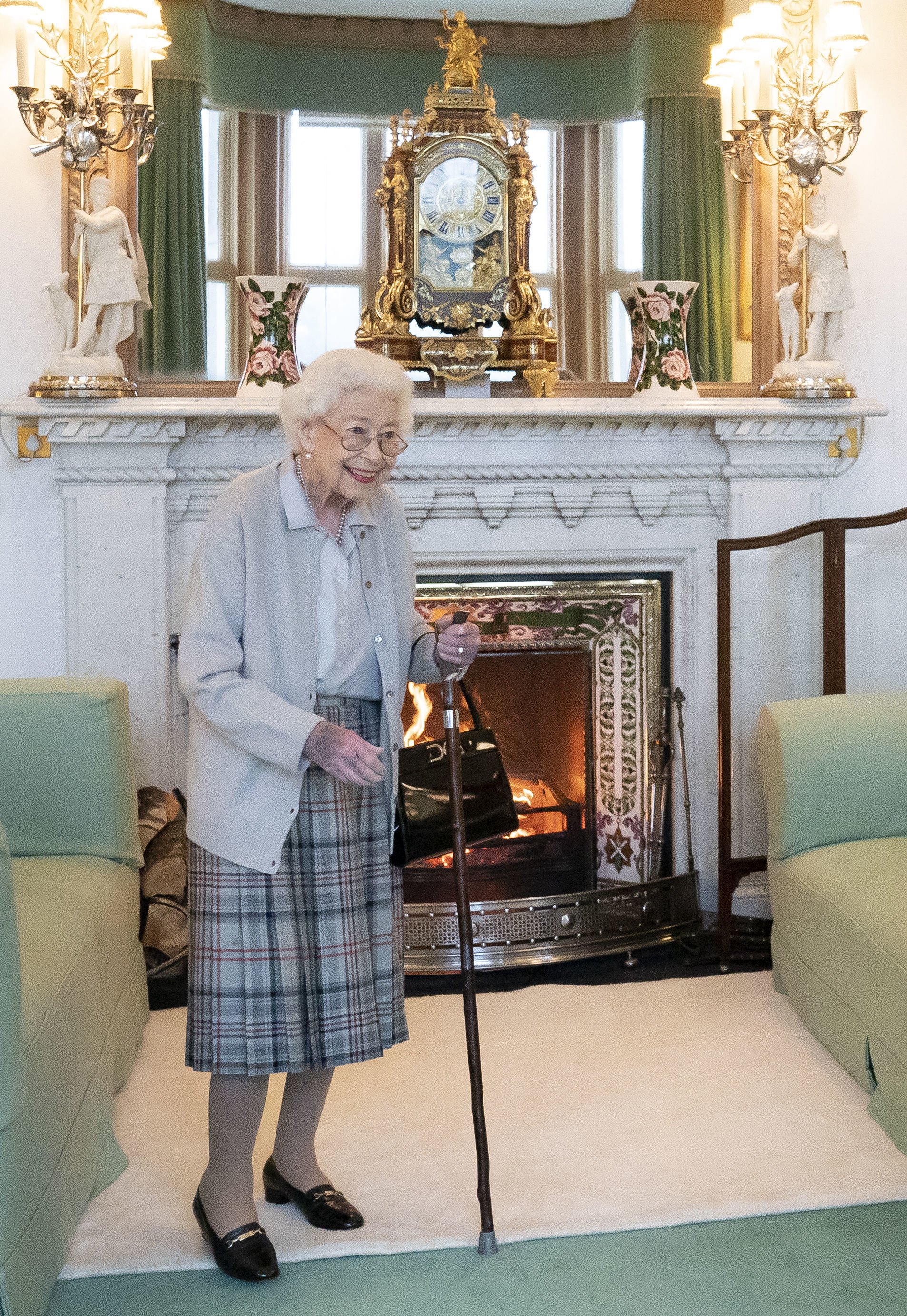 Britain's Queen Elizabeth II waits to meet with new Conservative Party leader and Britain's Prime Minister-elect at Balmoral Castle in Ballater, Scotland, on September 6, 2022 | Source: Getty Images
As she appointed Truss, doctors say she had mottled hands and a frail appearance, a sign that she would meet her death in the next few days.
Photos of the Queen as she posed next to Truss showed a possible sign of declining health, Dr. Deb Cohen-Jones explained, adding that there was possible evidence of peripheral vascular disease. The disease is a circulation disorder that causes the blood vessels outside the heart and brain to narrow, block, or spasm.
It often leads to heart failure because other organs are not receiving a good supply of blood. "It can be a sign of multi-organ failure." He said.
Some of the symptoms she may have been experiencing as a result of the condition leading to "mottled" hands would be pins and needles, numbness, "coldness" of the affected area, muscle cramps and fatigue, and intermittent pain.
Dr. Deb disclosed that if in fact, the Queen had the disorder, she must have been in a lot of pain, even as she carried out her final appointment, yet she still managed her signature smile. There's no telling how long the Queen has had the condition, as her hands were often covered in gloves.
NBC News senior medical correspondent Dr. John Torres gave a different opinion, observing that the skin and connective tissue underneath become fragile and can be easily bruised due to age.
The condition, known as solar purpura, is common among elderly folks and occurs on arms where the sun hits, especially after a patient has had blood drawn or an intravenous line inserted.
More speculations had been making rounds in the past few months concerning the Queen's health, especially because she has steered off the public since arriving at the estate on July 21 for her summer holiday.
Journalist Nicholas Witchell conjectured that the Queen had suffered from cancer, a fall, gout, and a cannula in her hand, opinions that Anita Singh, Member of Uttar Pradesh Legislative Assembly, said were "grossly intrusive."
Please fill in your e-mail so we can share with you our top stories!