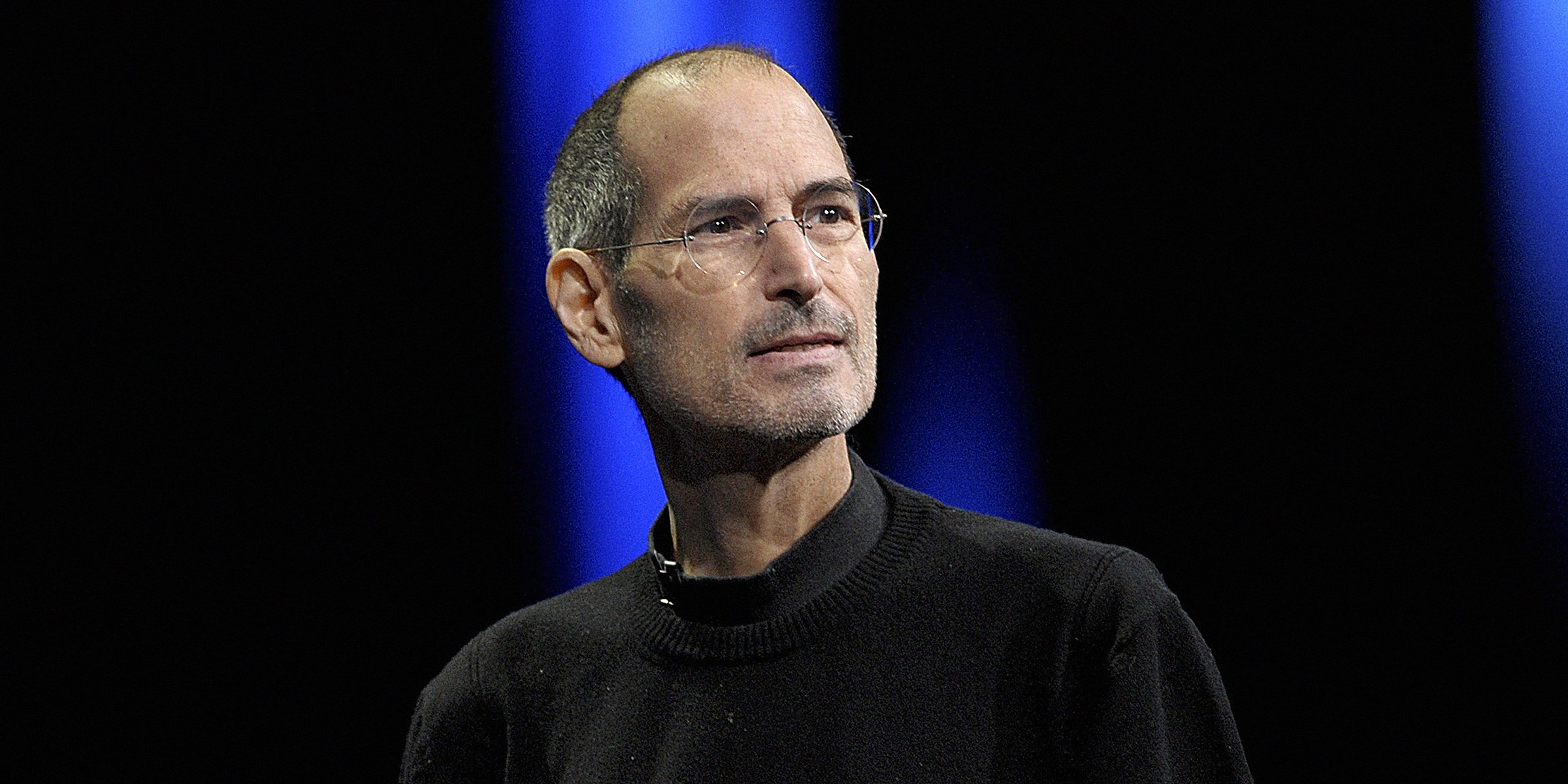 Steve Jobs | Source: Getty Images
Steve Job's Daughter Erin Siena Jobs Lives the Most Private Life of All His Kids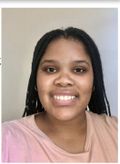 Steve Jobs' daughter, Erin Siena Jobs, is one of the late tech mogul's four children. She kept a low profile for years and surprised many with her new appearance.
In 1991, Steve Jobs married Laurene Powell; they met at Stanford University, and their children later enrolled there. The couple was married for two decades and shared three children. In the 1970s, Jobs had a long-term girlfriend, Chrisann Brennan, and she gave birth to his first daughter in 1978.
Jobs revolutionized the cellphone after he invented iPhones in 2007. His brand grew and manufactured laptops and computers that sold worldwide. Jobs died at 56 after suffering from cancer in 2011. Known for his signature black turtlenecks, Jobs cemented his name as a genius after he created Apple. After his death, he left behind his wife and four children.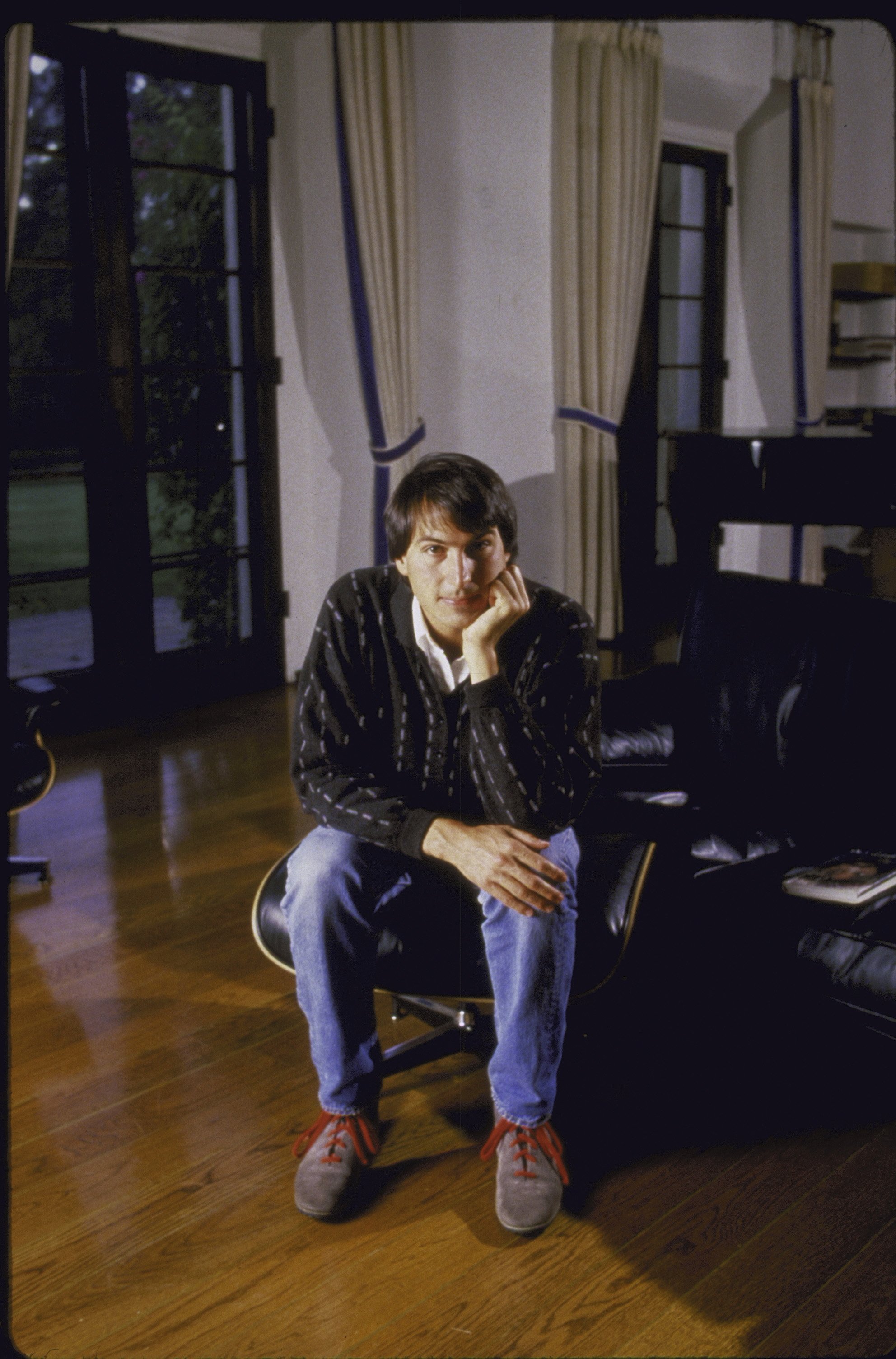 Steve Jobs posing for a picture circa 1985 | Source: Getty Images
Erin Siena Jobs
Jobs' middle child, Erin Siena, stayed under the radar for years and matured much compared to the little girl with whom her sister shared a throwback picture on Instagram.
Erin Siena was born in August 1995; despite having a famous father, she chose she live out of the spotlight. She did not have a social media presence at the time of publication and rarely appeared in public.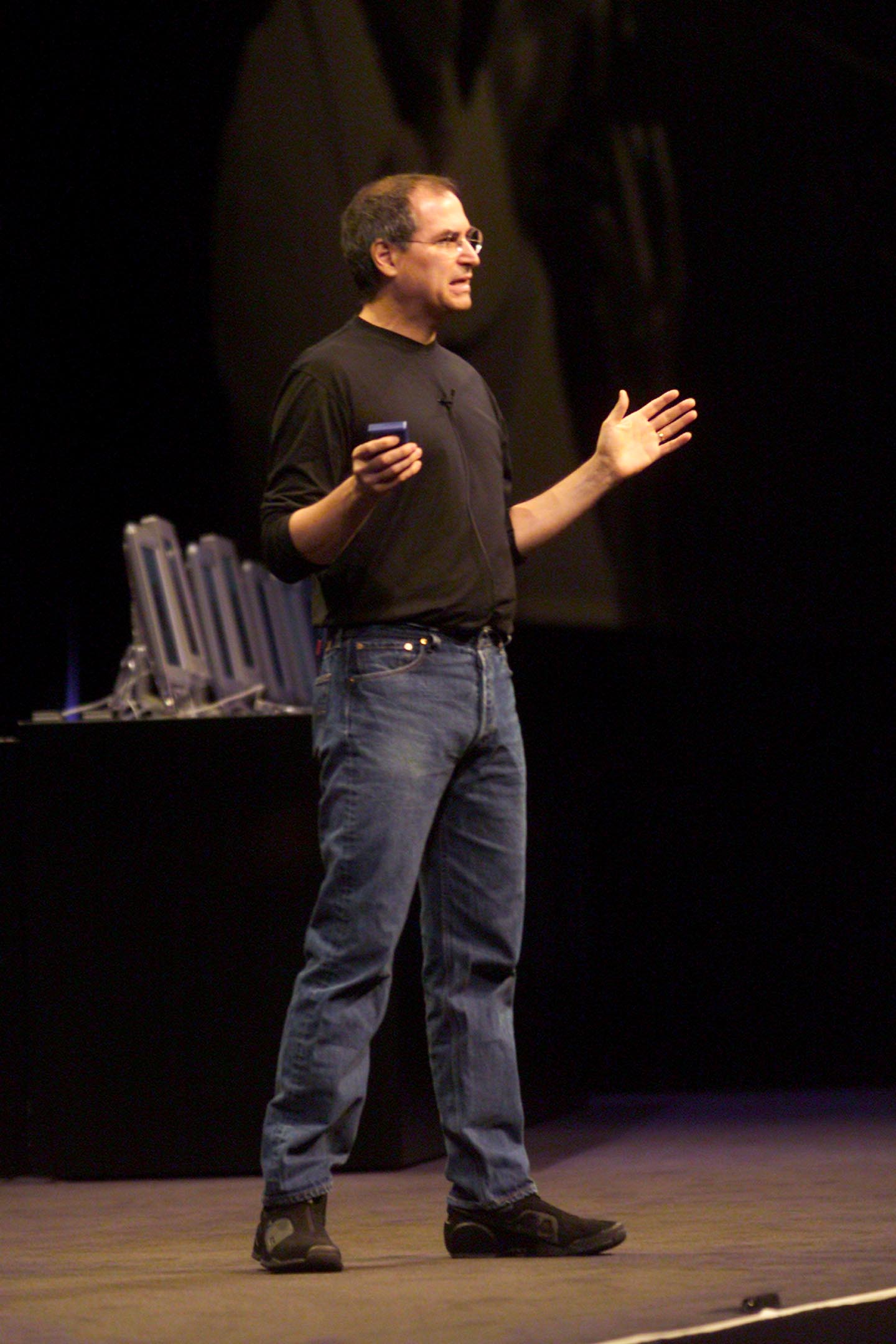 Steve Jobs at the Macworld Expo in New York City in 2001 | Source: Getty Images
Although Jobs was a successful businessman, he was not the most present father. After health complications in 2010, his wife hoped he would slow down from work and spend more time at home. However, that was not the case. Powell said:
"I think it was hard on the family, especially the girls."
Although Jobs made a name for himself in technology, Erin Siena chose to pursue an architect and designer career. She took her brain from her dad and did well for herself at a young age. Jobs'busy life as a businessman tended to leave his daughters "heartbroken," Powell said.
Erin Siena Jobs' Siblings
Lisa Brennan-Jobs was born in 1978; although she was his first child, Brennan-Jobs and Jobs had a rocky relationship when she was younger. During a 2018 article she wrote in Vanity Fair, she revealed that Jobs did not visit her when she was a child and only acknowledged Brennan-Jobs after being sued for child support.
However, he did name his first PC "The Lisa"; after he got sick, Brennan-Jobs visited him frequently, and as she got older, their relationship improved. She became a writer; in 2018, her memoir, "Small Fry," was released, documenting her life growing up and her relationship with her father.
After being ill, when he finally had the chance to spend quality time with his family, according to Powell, Jobs didn't. However, he had a say in his children's screen time and chose to limit how much time his children spent on devices.
In an article dedicated to Jobs after his passing, Nick Bolton shared a conversation he had with the Apple founder, who reportedly said:
"We limit how much technology our kids use at home."
Walter Isaacson reported that Jobs would have dinner with his children every night, discussing history and various topics.
Brennan-Jobs wrote pieces for the L. A Times and Vogue, and enjoyed baking and cooking in her spare time; she shared her culinary skills with her almost 14 thousand followers at the time of publication.
Jobs' second child is his son Reed Jobs, born in September 1991. Reed graduated from Stanford in 2014 and obtained his Masters in 2015. Reed worked as managing director at Emerson Collective, founded by his mother.
After Erin Siena, Jobs and Powell welcomed their youngest child, Eve Jobs. Unlike her siblings, Eve openly lived her life in the public eye as an equestrian and a model. In March 2017, she was named Hall of Fame "Rider Of The Month" and enjoys sharing her skills on her Instagram.
She signed with DNA models in 2022 and made her Met Gala debut in the same year. Biographer Walter Isaacson said Eve and her father were much alike; the "self-assured" model did as much as possible to spend time with her late father, including scheduling appointments to see him with his assistant.
Eve and Jobs shared the same determination; when trying to qualify for the Olympics as an equestrian, she reportedly said:
"Tell me exactly what I need to do. I will do it."
She admitted that it was a bit of a struggle to balance school and riding; Eve trained at her mother's multi-million dollar ranch in Florida and attended Stanford University.
Eve competed against other riders with famous parents, including Jessica Springsteen and Destry Spielberg. She almost performed against Jennifer Gates, the daughter of her father's rival, Bill Gates. Both girls attended Stanford, where Jennifer Gates studied Human Biology.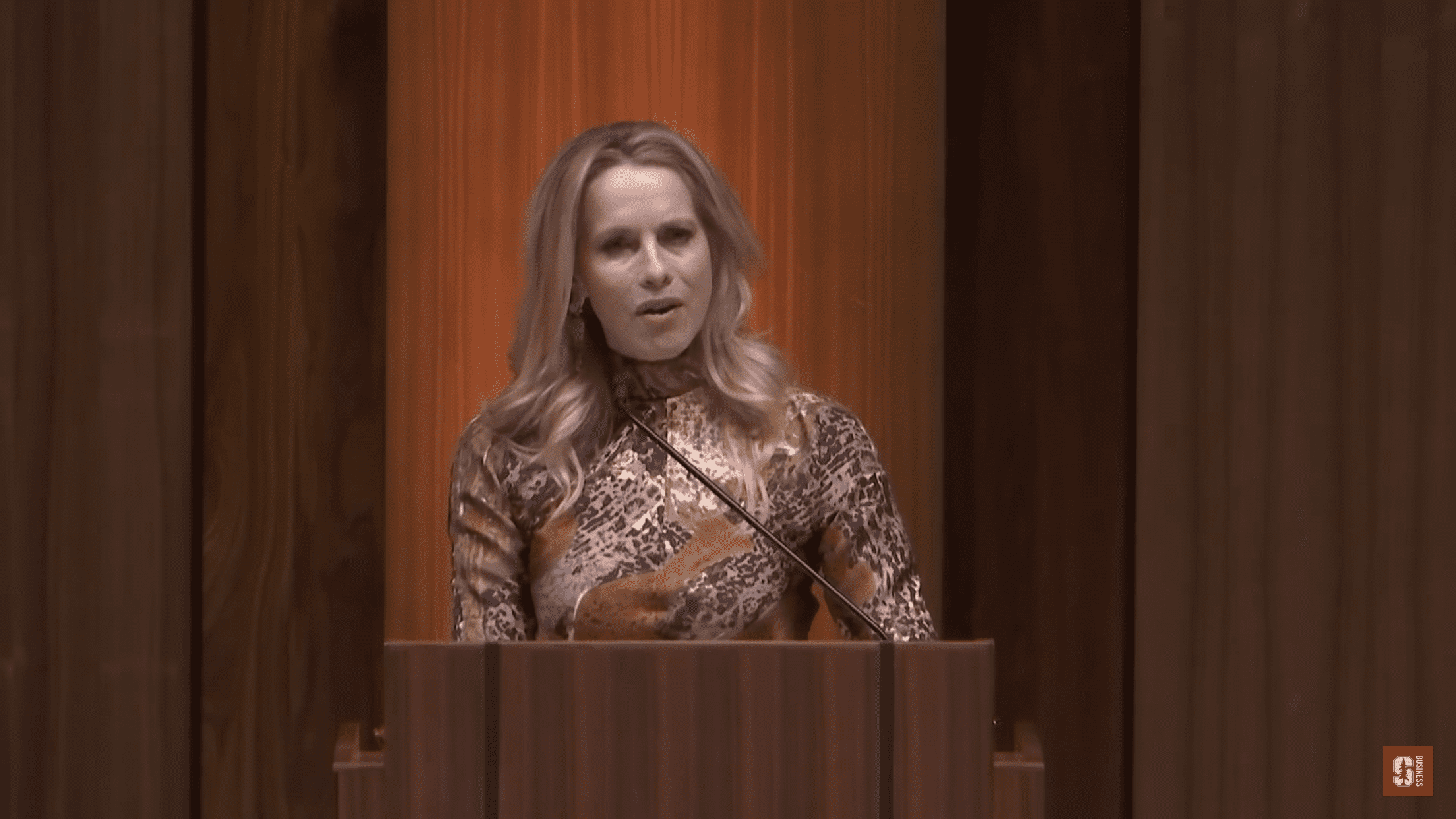 Laurene Powell accepting the Ernest C. Arbuckle Award in 2019 | Source: YouTube/ Stanford Graduate School of Business
Eve also found love in horse riding; she met fellow equestrian Eugenio Garza Pérez at an event in 2016. Perez moved from Mexico to the U.S when he was 15 and ranked 159th by the International Equestrian Federation
Erin Siena and her siblings were heirs to an impressive fortune; in 2010, Jobs was ranked the 42nd wealthiest American person and penned a deal with Disney rumored to be worth billions, which made him Disney's biggest shareholder.
Despite not spending much time with his children, Steve Jobs did ensure he looked after them. After his passing, attorney Danielle Mayoras said the tech billionaire "likely set up private trusts for his family and charitable purposes." He left his fortunes to Powell, making her one of the world's wealthiest people.
Please fill in your e-mail so we can share with you our top stories!