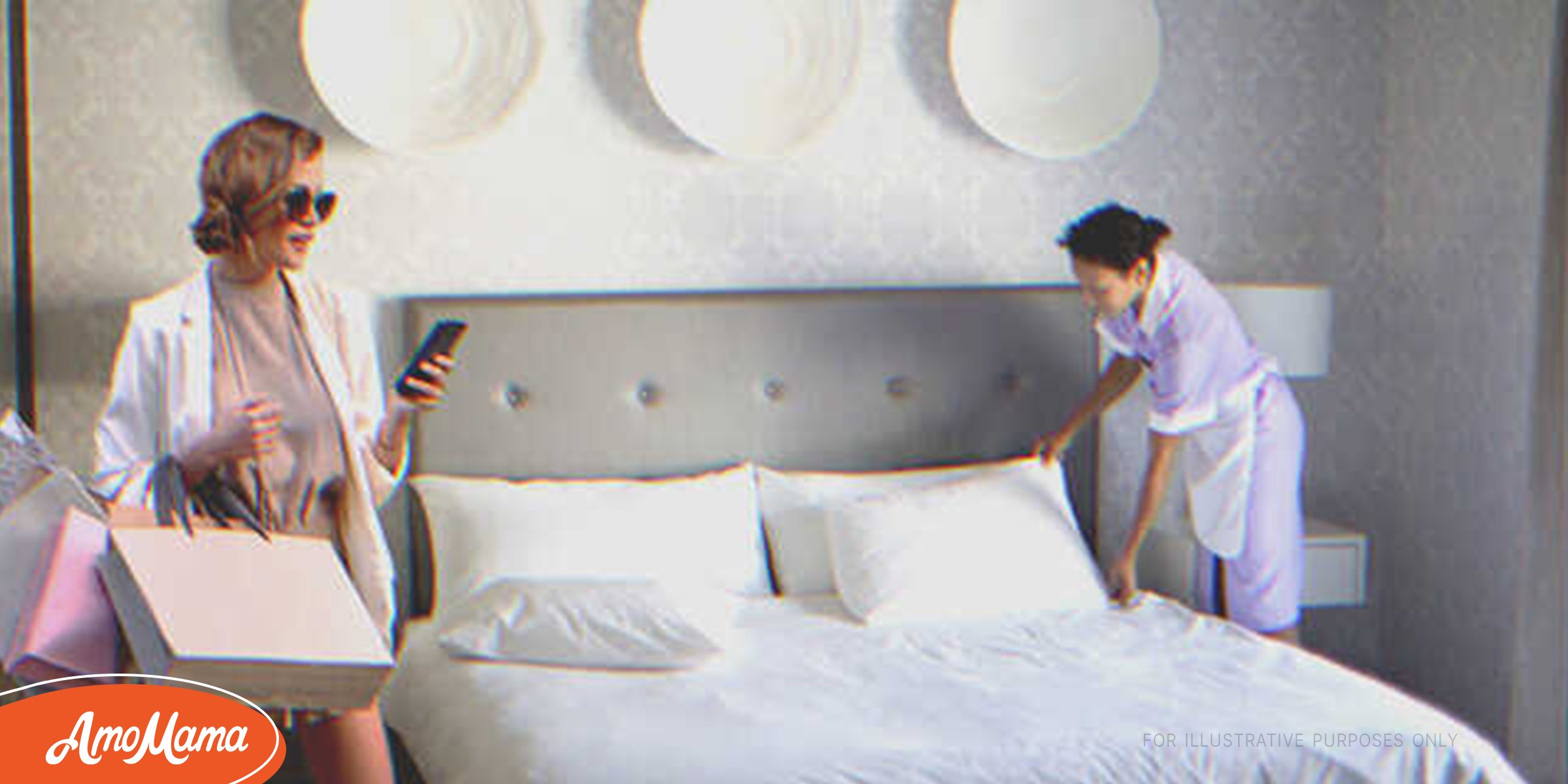 Getty Images
Rich Man's Daughter Mocks Hotel Maid, Becomes Her Work Partner Next Day – Story of the Day

When Meredith insulted a valuable employee at her father's luxury hotel over a minor hiccup, she thought her father would take strict action. He did, but only to teach his daughter a lesson in humility and respect.
The night was young, and Meredith was excited to turn 23.
As she sat in her shimmering dress and heels on the cozy couch, wearing a tiara and holding a half-empty glass, Meredith felt far from herself.
It was a new feeling - almost like something was missing. 'But what could be missing on this perfect evening? Or in my perfectly abundant life?' Meredith wondered as she slowly looked around the swanky two-bedroom suite, where a handful of her friends were dancing and laughing at each other's silly jokes.
"Whatever you're sitting there thinking about, it's a waste of time! Get over here and show us your moves, Mer-D!"
That familiar playful call from one of her friends was enough for Meredith to forget the hole she was newly feeling. She got on her feet and effortlessly became the life of the party again.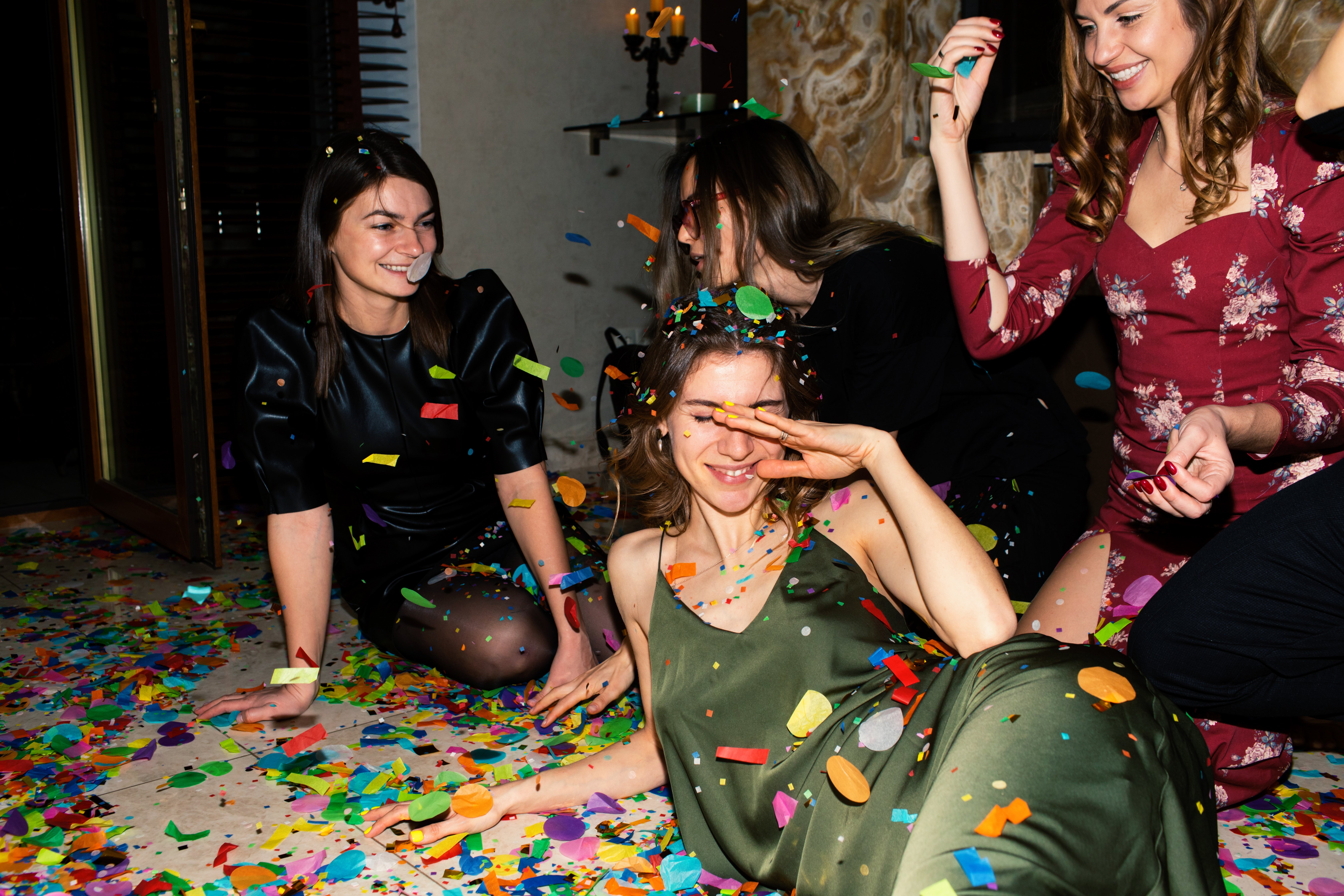 For illustration purposes only. | Source: Getty Images
"Housekeeping!" The group heard a voice from outside the suite door.
The boys and girls cheered as a middle-aged housekeeping lady brought a service tray, and on it was the most beautiful cake anyone in the room had ever seen! The candles had already been placed and lit, and every friend was looking at the elegant cake through their phone cameras, ready to capture the moment.
"Happy Birthday, ma'am!" the maid whispered with a soft smile and turned around to leave. "Oh, I almost forgot. Here's the knife, ma'am."
Saying this, the maid handed Meredith the knife, but in a second of delay in grabbing it, the knife left the maid's hand and fell flat on the cake.
Every job is deserving of dignity and respect.
"Look what you've done!" Meredith yelled at the maid, pointing at the portion of the gorgeous cake that was now squished under the knife.
"I'm so sorry, ma'am!" The maid seemed genuinely apologetic, but that permanent hospitality smile on her face remained unchanged.
"Oh, she's sorry, is she? Do you know how much the cake cost, woman?" One of the friends scoffed.
"You wouldn't be able to afford it in your wildest dreams!" Meredith snapped at the older lady, and her friends chuckled mockingly.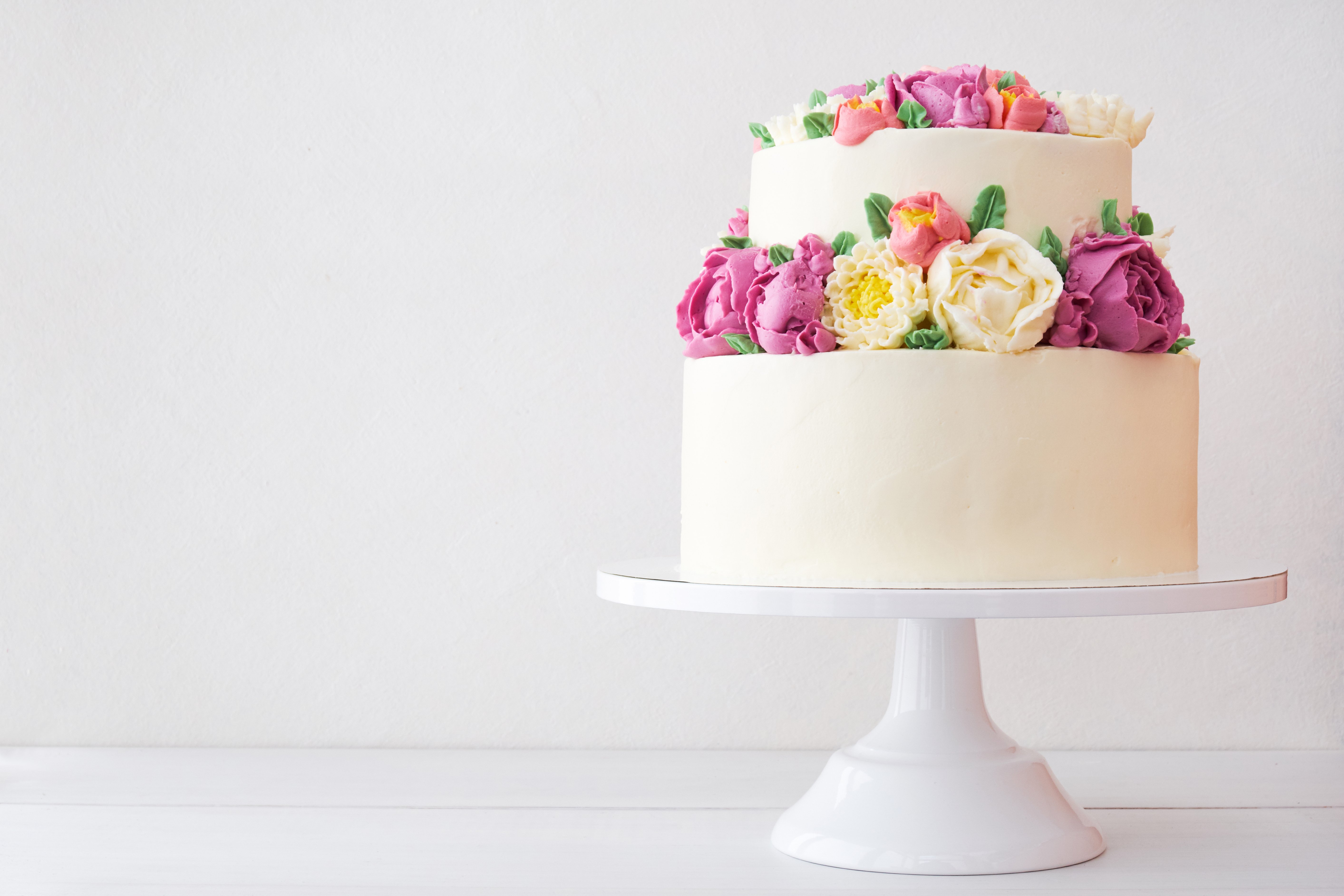 For illustration purposes only. | Source: Getty Images
"Ooh, I don't know if I should even share this mess on social media." Meredith's best friend Lizzie frowned.
The maid appeared to keep her calm as she skillfully lifted the knife off the cake, wiped the knife clean, and used it to smooth over the ruined uneven frosting.
"Is that better, ma'am?" The maid smiled at the birthday girl, pleased at the cake that looked almost flawless.
It was the maid's smile that Meredith couldn't take. "You think this makes it okay? It's not! You've ruined the cake, interrupted my celebrations with your carelessness, and look at the time! It's past midnight! It's not okay, so wipe that stupid smile off your face and get out!"
As the stranger lowered her head and left, Lizzie asked Meredith, "Are you just going to let her go? No consequences?"
Meredith grinned because she knew she was going to make sure the clumsy woman lost her job. Being the only daughter of the hotel owner gave her that power. Or so she thought.
"What do you mean it wasn't her fault?" Meredith was confronting her dad over breakfast the following morning. The maid had been summoned and didn't raise her eyes or voice throughout the father-daughter argument.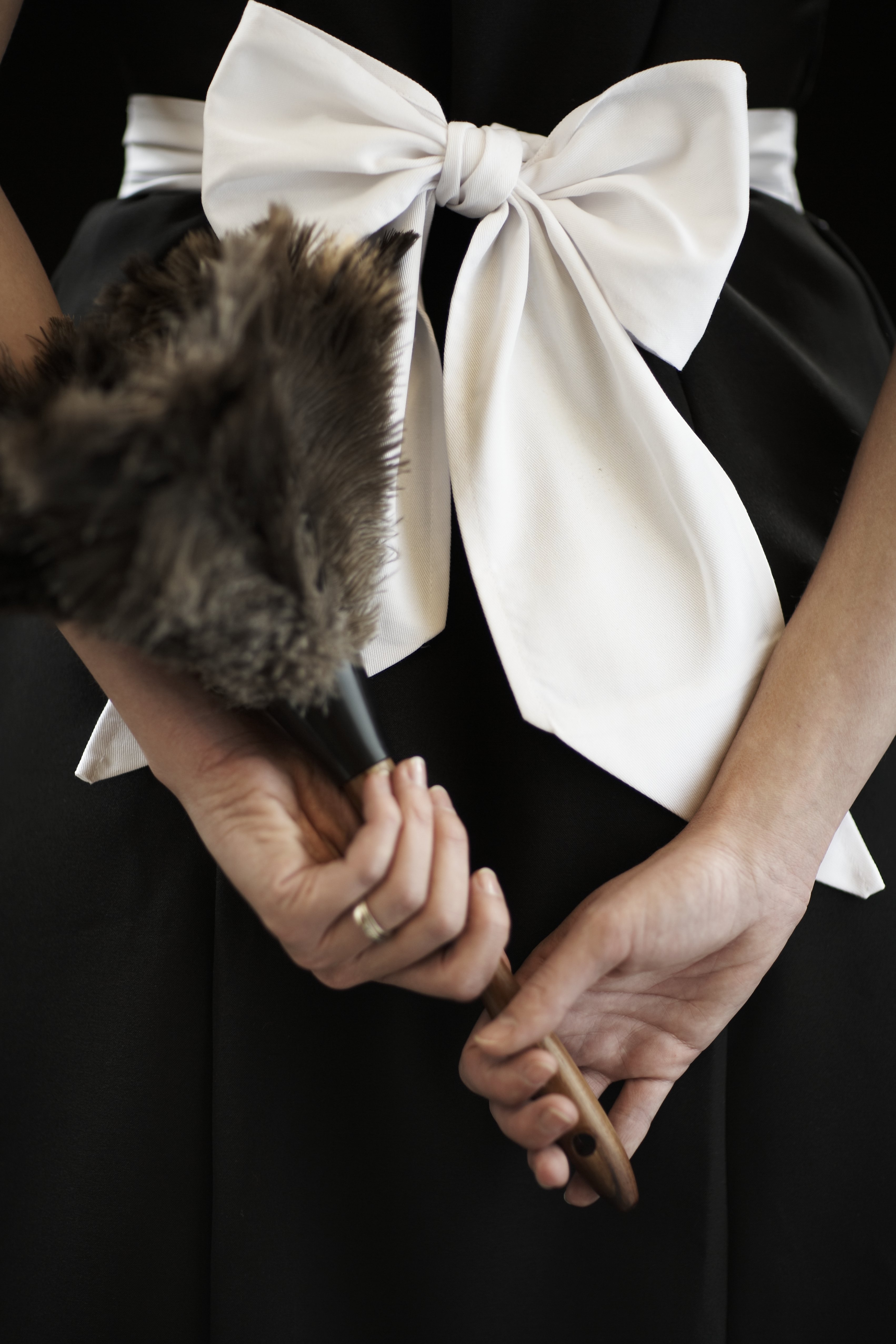 For illustration purposes only. | Source: Getty Images
"Dad, I already told you, she was the one who dropped the knife and ruined the cake! Is this how she treats other guests, too? How can there be no consequences–"
"Oh, no, dear. Don't get me wrong. There will be consequences. Just not the ones you are expecting."
"Mrs. Mendez, you will not be handling all your normal duties for an entire month from now!"
Meredith had hoped her dad would fire the maid, but she liked the sound of this punishment, too.
"You will only perform half your duties. The rest will be done by your new partner on the job."
Mrs. Mendez looked just as puzzled as Meredith. A new partner?
"Meredith, that's you. You will work alongside Mrs. Mendez for the next 30 days, sharing half her responsibilities. You will work a full eight-hour shift and report to me every evening."
Meredith wanted to believe her dad was joking, but the tone of his voice had never been so commanding and frustrated.
"Dad, I don't understand. You should be firing this woman. Why would you—"
"You will not tell me how to do my job, do you understand? I'm sick and tired of the kind of person you are becoming, Mer. You think life is a red carpet laid out for you to walk on. I'm done with your hissy fits over superficial things. This time, you've really crossed your limits, mocking one of the oldest, most respected members of my staff. And over what? A silly birthday cake?"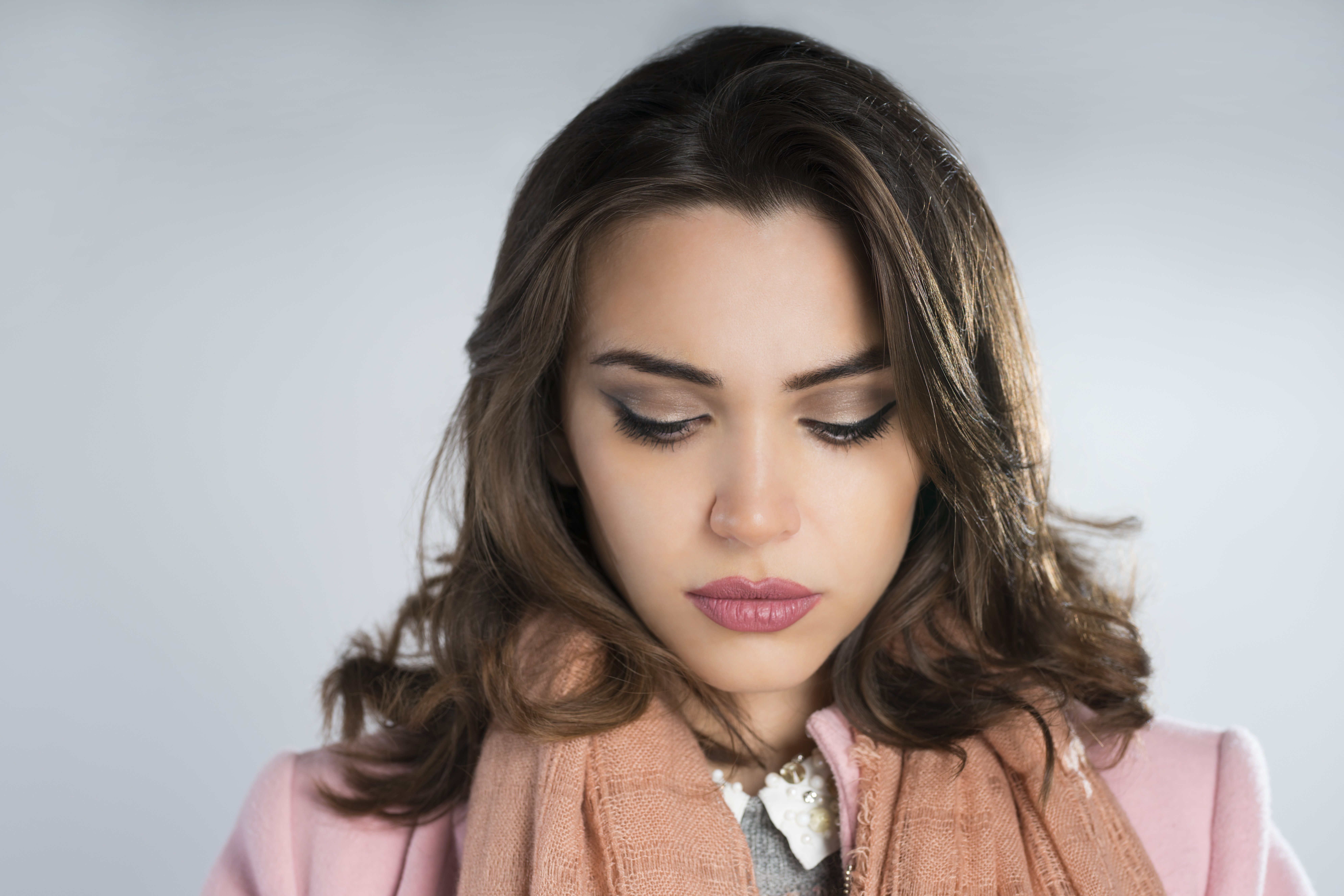 For illustration purposes only. | Source: Getty Images
Meredith was red with embarrassment and guilt as she had awakened the rare furious side of her businessman father.
"Now, you will apologize to Mrs. Mendez. And you will accompany her to the store room and get yourself a uniform. Your work starts now. And give me back that credit card you so proudly use and get to work. No slacking will be tolerated. Am I clear?"
Meredith unwillingly apologized to Mrs. Mendez, handed over the credit card to her father, and muttered a 'yes' under her breath.
"Am I CLEAR?" the man leaned forward and asked in a louder voice.
At that moment, Mrs. Mendez looked over at Meredith's face and noticed that she was about to burst into tears.
"That's okay, sir. I'll take it from here," Mrs. Mendez replied softly to her boss as she grabbed Meredith's hand and helped her escape the worst morning of her life.
Meredith felt ugly in the grey and white housekeeping uniform. For the first few days, she couldn't even bear to touch most of the surfaces and supplies. She just stood there, stiff with anger and a feeling of betrayal, as Mrs. Mendez went on with her job.
"Quick, ma'am! Hold this brush and start scrubbing the floor. Your father is about to enter this room to check on you," Mrs. Mendez warned Meredith one day. Out of fear, Meredith grabbed the brush and began scrubbing the carpet like her life depended on it.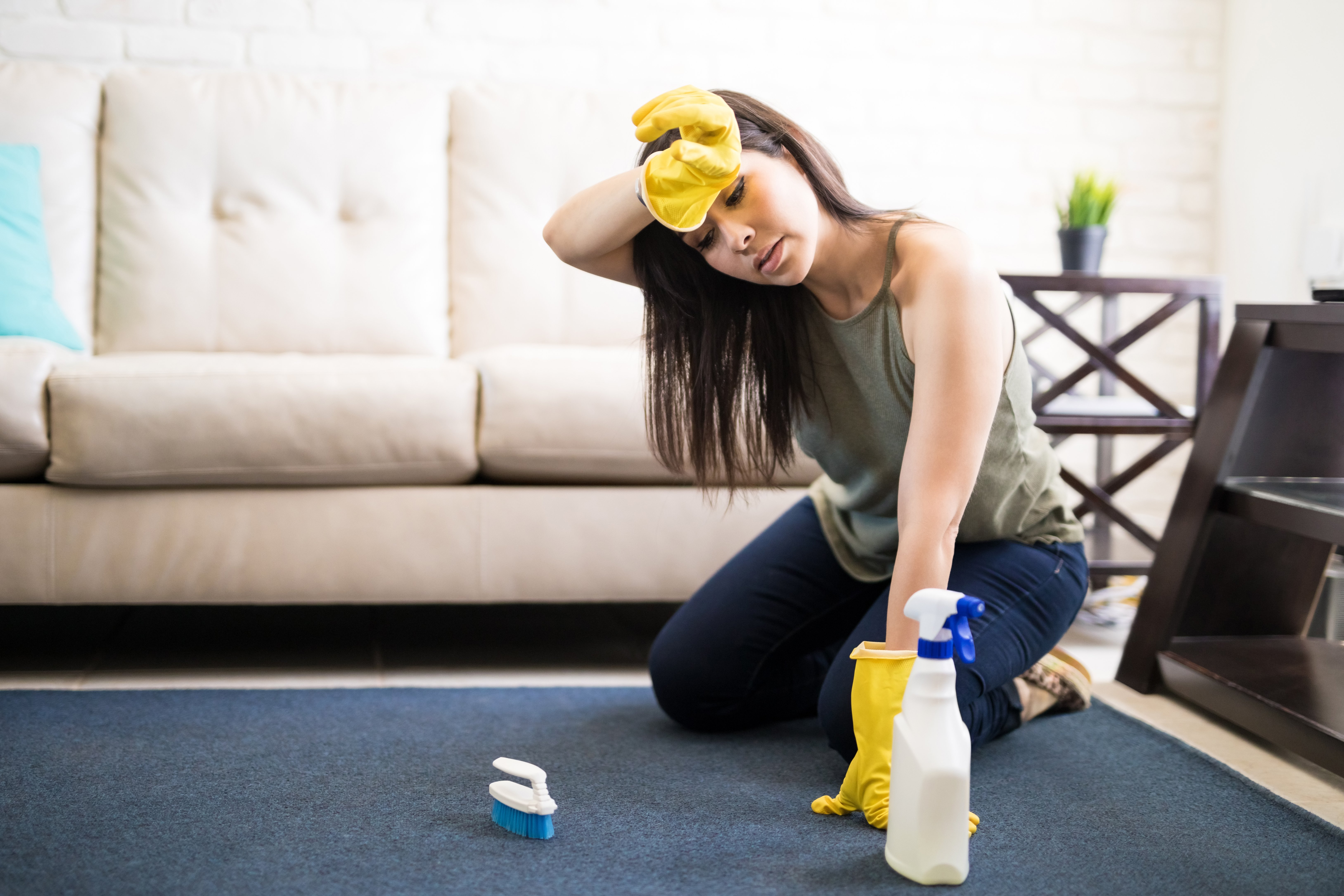 For illustration purposes only. | Source: Getty Images
The strict father casually passed by the room, pausing only for a moment to look at his daughter.
"Phew, that was close!" Meredith said, closing her eyes. That's when she realized she'd been scrubbing the carpet with the wrong side of the brush. She looked at Mrs. Mendez, who was simply trying to be nice by not pointing out Meredith's silly mistake.
The two women looked at the wrongly held brush, then at each other, and a second later, they burst out laughing. That comical error broke the ice between the daughter of a multi-millionaire and the struggling single mom who worked as a maid.
Gradually, working with Mrs. Mendez started to feel less and less like a punishment. The more Meredith learned about the maid's moving life story, the closer she felt to her.
"You know, my boy, Gabriel, is my everything. Ever since his father left us for another woman, I have only one person, one goal to live for: to raise my son to be a good human being."
"It must be hard…without enough money, right?" Meredith asked with genuine concern in her voice.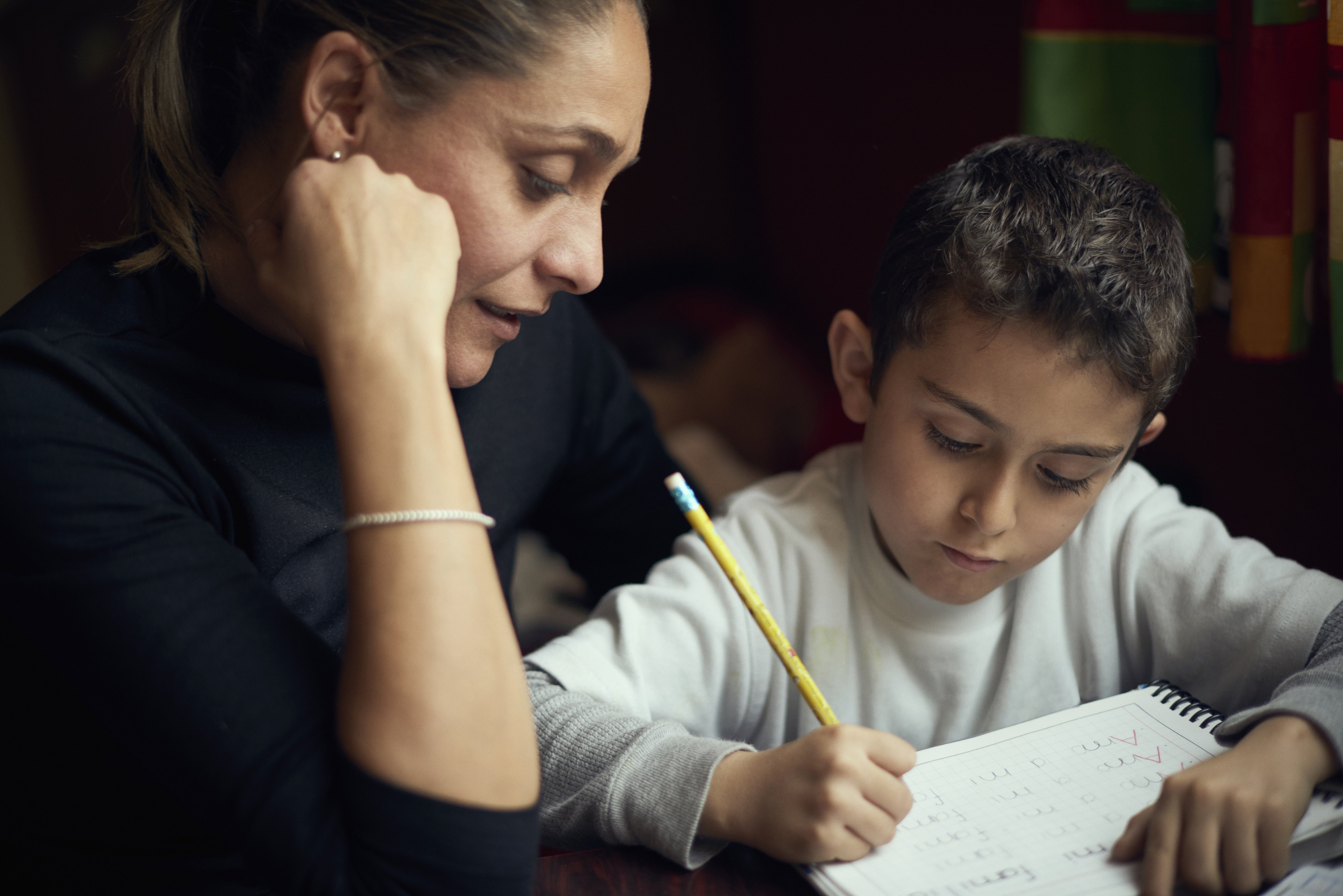 For illustration purposes only. | Source: Getty Images
"It's not easy for anyone - whether rich or poor. It's all about how much joy you can make with what you have. And Gabriel and I may not have our own house or even many clothes that fit us well, but we have truckloads of joy between the two of us!"
The rest of the month flew by, and Meredith had learned more than how to make a bed, attend to guests, or clean a bathroom sink. She had learned humility. She had befriended a wise, hardworking, and inspiring woman. She had also befriended Gabriel, who loved her like his own sister. More than anything, Meredith now knew that no job is less deserving of respect than another.
The last day of Meredith's work coincided with a big gala at the hotel. The chandeliers shone brighter than usual, the guests glided in expensive gowns and suits, and the air was rich with the aroma of perfumes and exotic spices.
Meredith's dad was pleased with her. He had even allowed her to attend as a guest, wear her favorite clothes and pearls, and make new friends.
But Meredith knew she was needed more as a staff member that evening, especially since Mrs. Mendez wasn't feeling very well.
In fact, Mrs. Mendez was just trying to leave the ballroom to get a breath of fresh air when she bumped into one of the other servers. A stack of dishes came clattering down, making a mess on the floor.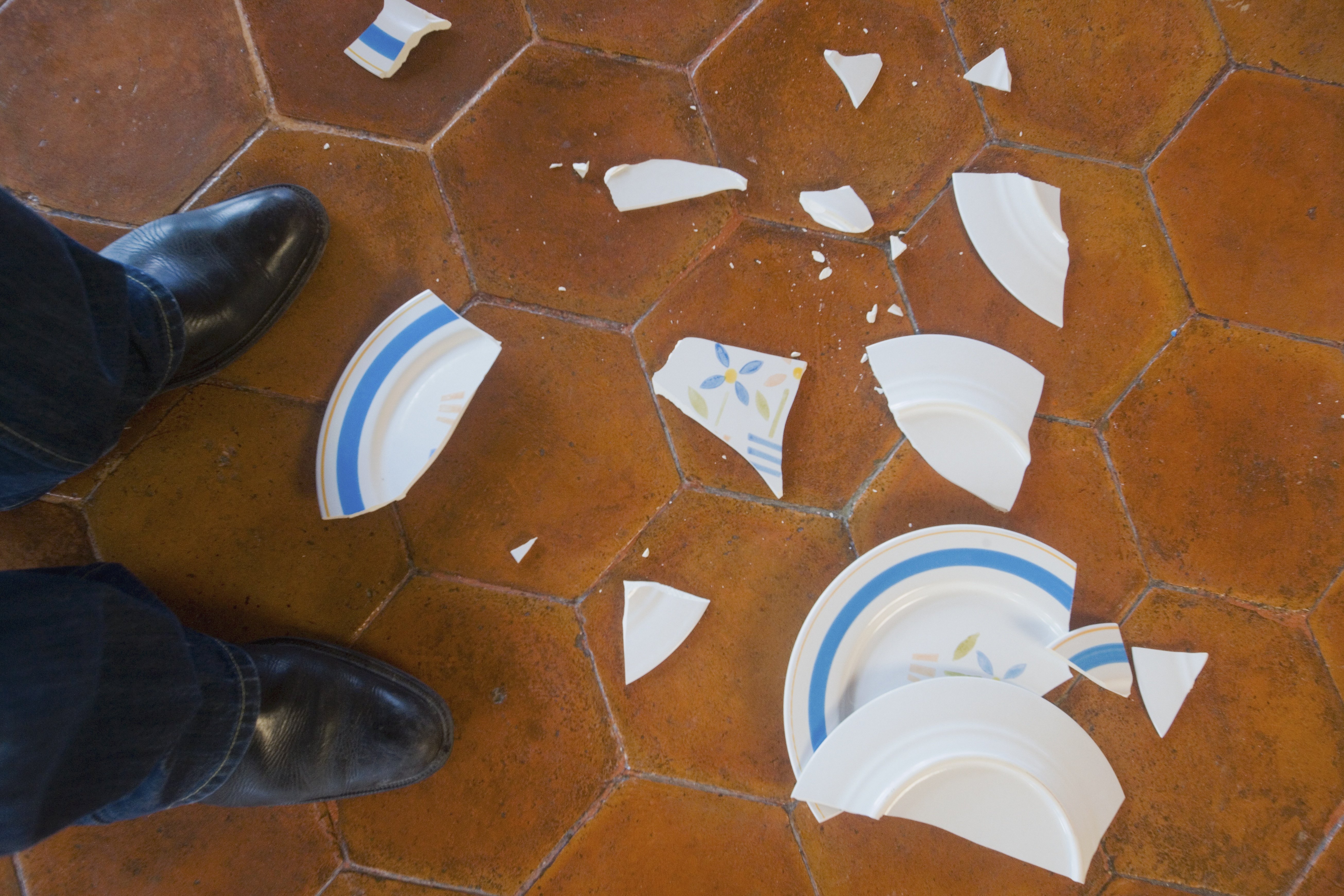 For illustration purposes only. | Source: Getty Images
This time, it was Meredith's father who was angered by Mrs. Mendez.
"Mrs. Mendez, I know you aren't feeling well. But didn't I tell you to sit down in a corner? Why were you prancing around instead? This is not what I expect—"
"Dad, it was me. I'm so sorry!" Meredith chimed in hurriedly. She noticed that her father's friends were staring at Mrs. Mendez and she wouldn't let the woman feel ashamed or insulted.
"I asked Mrs. Mendez to stay with us because I thought she would be bored waiting in a corner. I shouldn't have done that. I'm sorry."
Meredith's father was in awe of this new version of his beloved child. He felt the pride rise in his chest as he knew that his daughter had transformed.
After the successful gala, the happy hotelier summoned the two women again.
"Meredith, I'm so proud of you! I'm sorry if I was too harsh on you. The truth is, I'm also to blame for the way you acted a month ago. I should've been around to teach you not just how to value money but how to value kindness and humanity, too."
"That's alright, dad. I know you're always doing your best for me." Meredith hugged her father.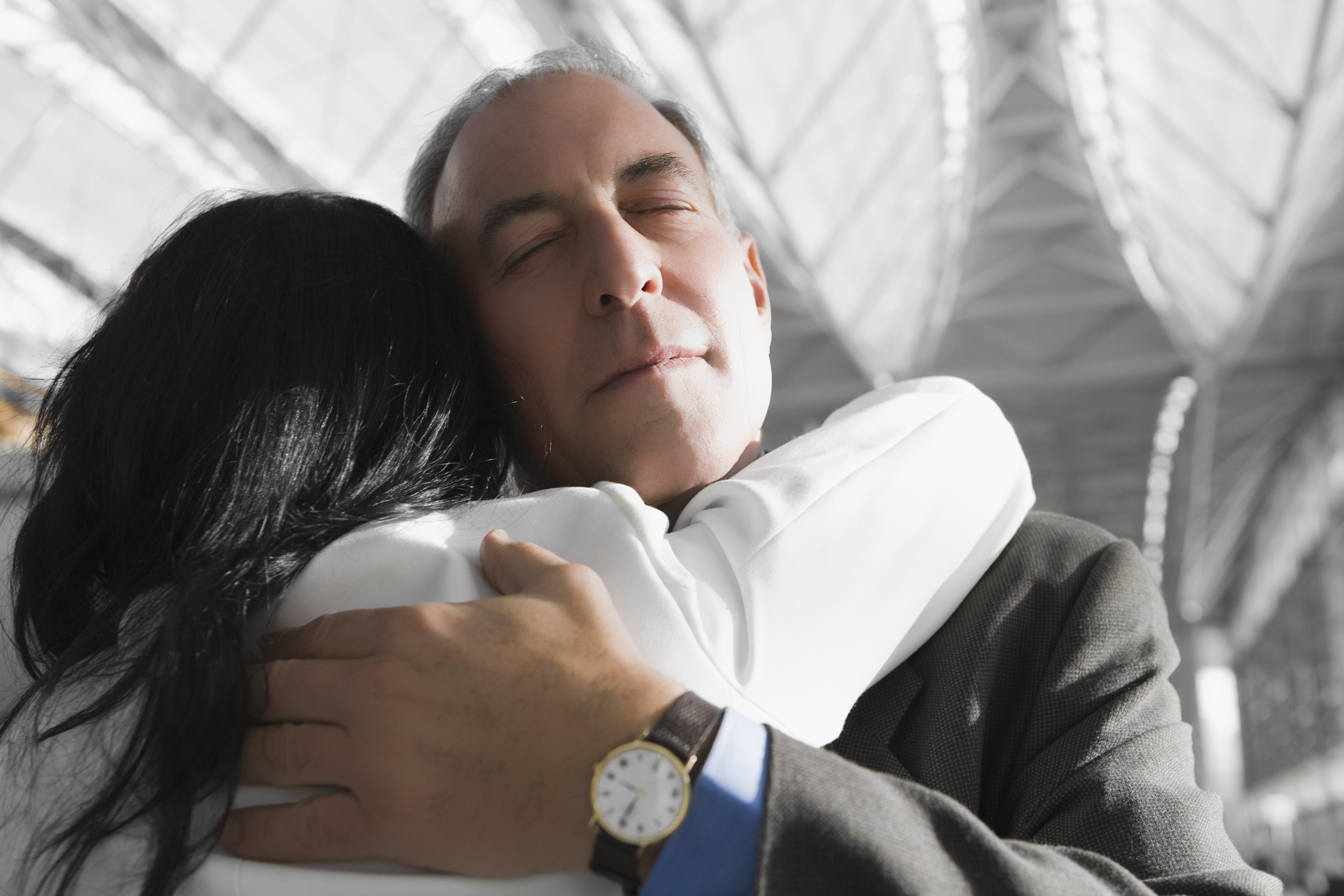 For illustration purposes only. | Source: Getty Images
"Here, I want you to have this back, sweetie. For doing so well!" Meredith's father pulled out the same credit card he had taken away from her a month ago.
But Meredith smiled and said, "No, dad. I have more than enough already. If you don't mind, can I come to shadow you on the job instead of accepting the card? I'd love to learn more about how this beautiful place is run…"
Moved by how much the girl had changed over the past month, a misty-eyed Mrs. Mendez grabbed Meredith's hand and squeezed it with joy.
What can we learn from this story?
Every job is deserving of dignity and respect. Though Meredith learned it the hard way, she ultimately understood that no job deserves to be belittled and that every kind of work should be respected.
The best way to learn something may be to live through it. Meredith's father may have seemed harsh, but his idea to have Meredith experience the hardships and responsibilities of being a maid was well-intentioned and ultimately productive.
Share this story with your friends. It might brighten their day and inspire them.
If you enjoyed this story, you might like this one about a similar wealthy father who makes a drastic decision to teach his mischievous son to respect his old teacher.
This piece is inspired by stories from the everyday lives of our readers and written by a professional writer. Any resemblance to actual names or locations is purely coincidental. All images are for illustration purposes only. Share your story with us; maybe it will change someone's life. If you would like to share your story, please send it to info@amomama.com.
Please fill in your e-mail so we can share with you our top stories!