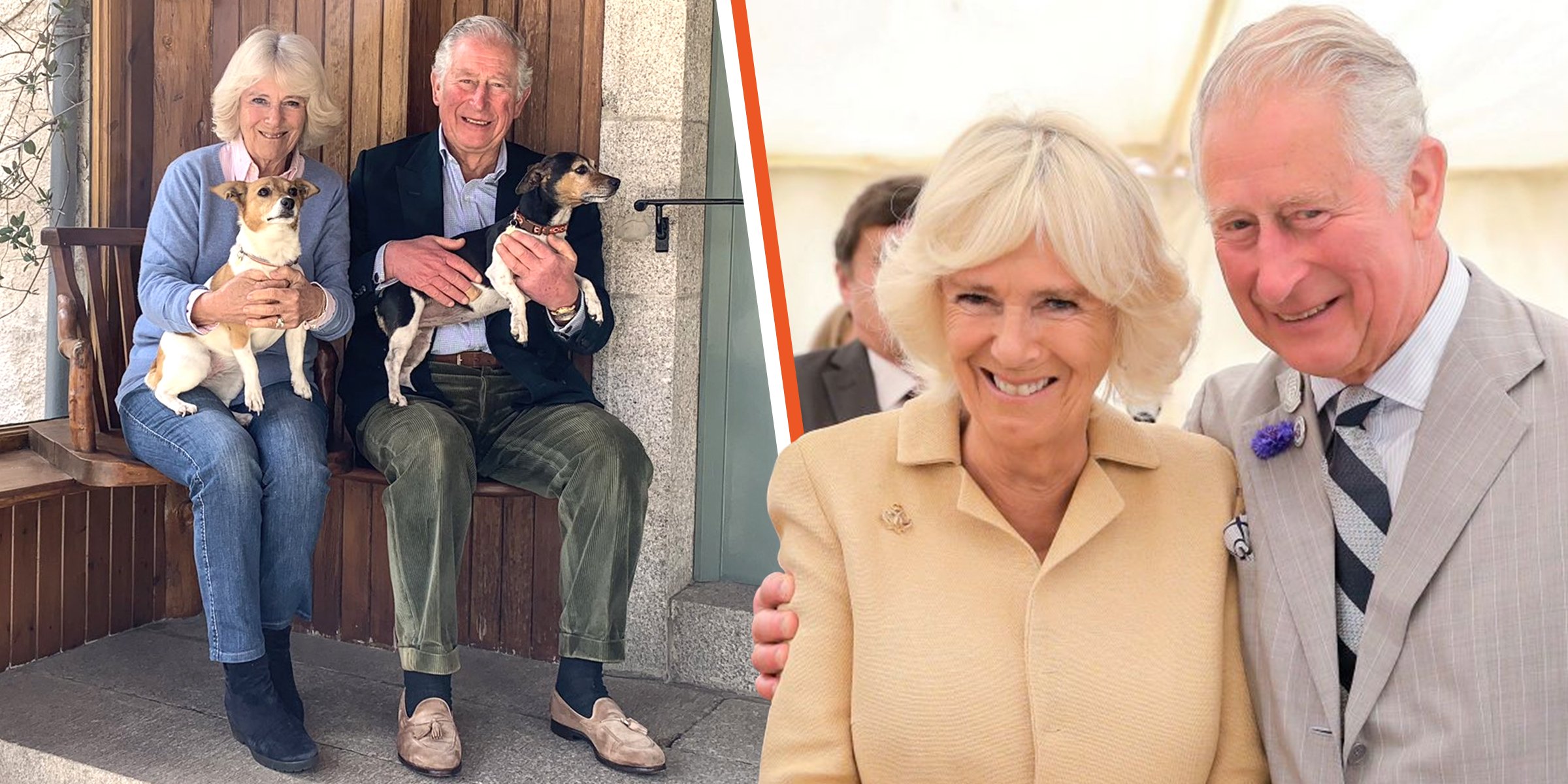 King Charles III and Camilla, Queen Consort. | Source: Twitter/ClarenceHouse | Getty Images
Beth and Bluebell: King Charles III and the Queen Consort's Dogs They Adopted from an Animal Shelter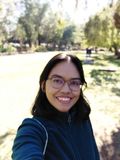 Blue Bell and Beth, the Buckingham Palace dogs, are owned by King Charles III and his wife Camilla, Queen Consort. The adorable canines were different from the royal dogs owned by Queen Elizabeth II.
Queen Elizabeth II was famous during her reign for her deep affection for animals, particularly Corgis. She had a special place in her heart for the breed. In this regard, King Charles III takes after his late mother.
The royal couple's beloved furry companions, Bluebell and Beth, will accompany King Charles III and his wife, Camilla, Queen Consort, as they prepare to ascend to the throne of the United Kingdom.
King Charles and His Wife Camilla Adopted Beth from an Animal Rescue Home
Beth is a Jack Russell terrier rescue dog. The King and Camilla adopted their adorable dog from the Battersea Dog and Cat Home, an animal rescue home that has helped over three million animals find new homes since it opened in 1860.
Though his late mother had a soft spot for Corgis, the King has always had more of a soft spot for Jack Russell terriers. At one point in the late 1990s, the King was the proud owner of two pets: Pooh and Tigga.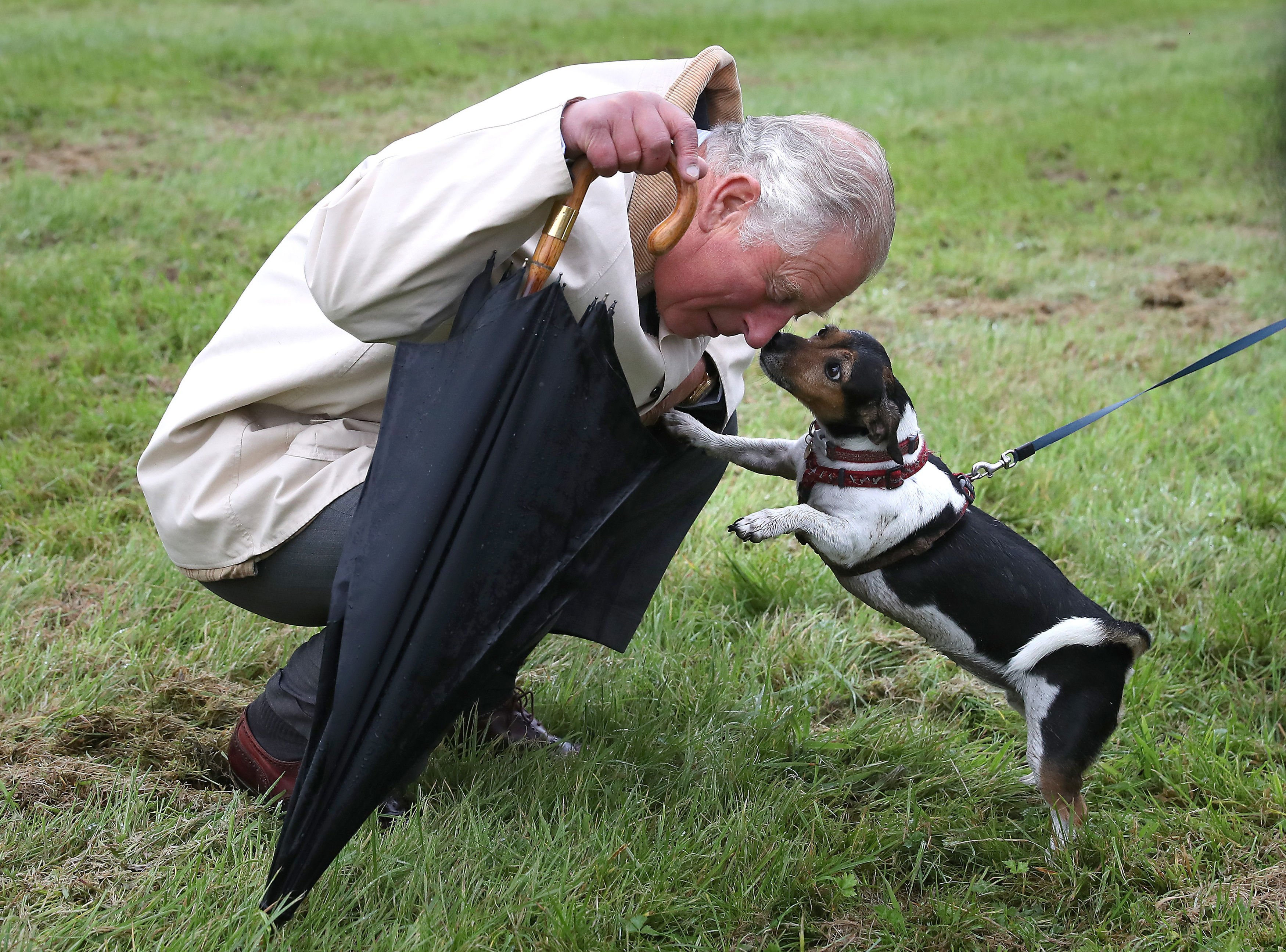 King Charles III and his dog, Beth, attend a dog show on September 7, 2017, in Cumnock, Scotland. | Source: Getty Images
Today, the King appears to appreciate Beth's adorable presence. Camilla stated in a BBC interview in July 2020 that she visited Battersea and found Beth, who moved from one place to another. She said:
"Along I went to Battersea, and Beth appeared and she had just been moved from pillar to post and dumped."
According to the several photos posted on the Clarence House Instagram account, Beth was small in size. The cute four-legged royalty dog has a coat that is a mixture of brown, black, and white colors.
Camilla said they discovered Bluebell wandering the woods just several weeks later after Beth.
The lovable canine's fur that circled her dark brown eyes appeared faded, suggesting that she is an elderly dog. Beth's two brown dot-like brows on top of her eyes and folded ears make her perfect and cute regardless of age.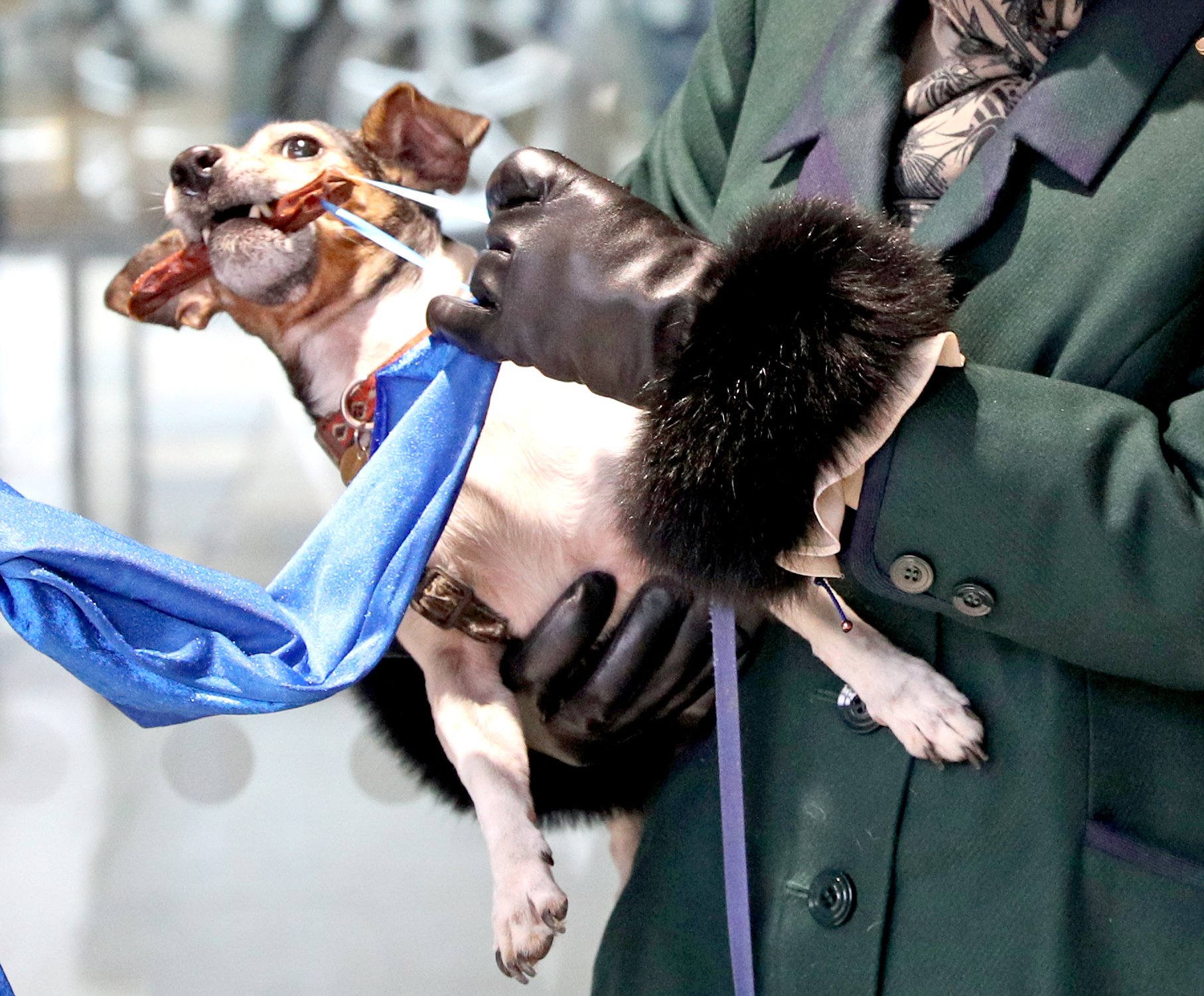 Beth, the rescue dog of Camilla, Queen Consort, snatched a sausage during the unveiling of a plaque for a new kennel at the Battersea Dogs and Cats Home on December 9, 2020, in Windsor, United Kingdom. | Source: Getty Images
Camilla brought Beth to several events, including a dog show in June 2015 and a new kennel plaque unveiling at Battersea Dogs and Cats Home in December 2020.
Beth assisted Camilla in unveiling the plaque by snatching a sausage attached to the blue curtain covering it. Then she yanked on the sausage, indicating that the kennel had officially opened its doors.
Charles and Camilla Wanted Beth to Have a Friend
The royal couple welcomed another Jack Russell terrier breed named Bluebell. Camilla shared Bluebell's sad story before she brought her home.
Camilla said they discovered Bluebell wandering the woods just weeks after Beth. The poor dog was covered in sores and lacked fur. She went straight to Battersea for help.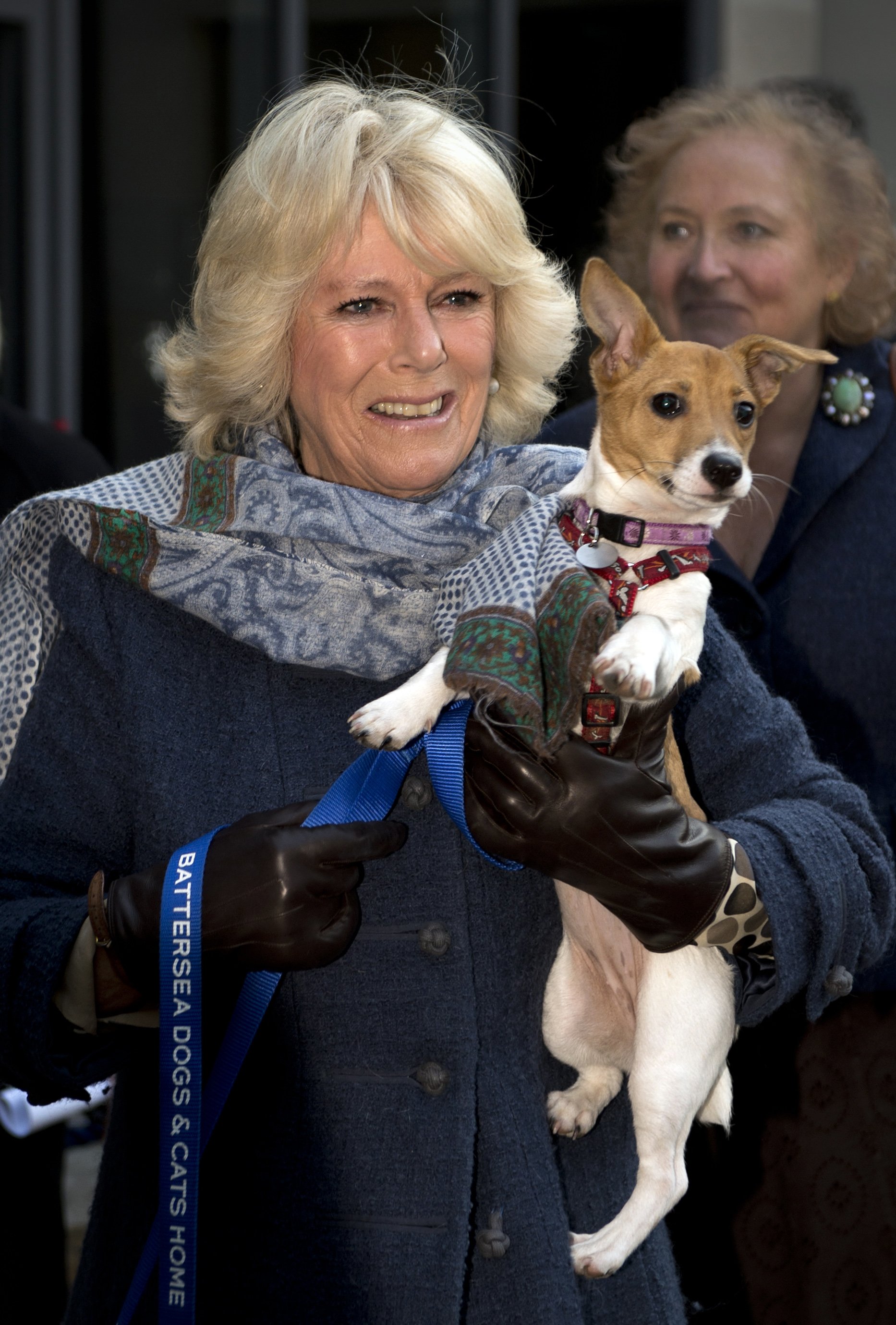 Camilla, Queen Consort, carries her dog Bluebell as she visits Battersea Dog and Cats Home on December 12, 2012, in London, England. | Source: Getty Images
Bluebell was fostered back to life by the shelter staff and was able to grow her brown and white fur. Camilla expressed her delight that both her dogs had become instant friends.
Bluebell and Beth lived up to their owners' reputations for being royal. They were featured on the cover of Country Life magazine in July 2022, where they wore Camilla's pearl necklaces.
What Will Happen to Queen Elizabeth II's Dogs?
Many people questioned the beloved dogs of Queen Elizabeth II after her death in September 2022. During her reign, the late Queen owned more than 30 dogs.
She had two Corgis named Muick and Sandy, a Dorgi named Candy, and two Cocker Spaniels. One of the two Cocker Spaniels was called Lissy.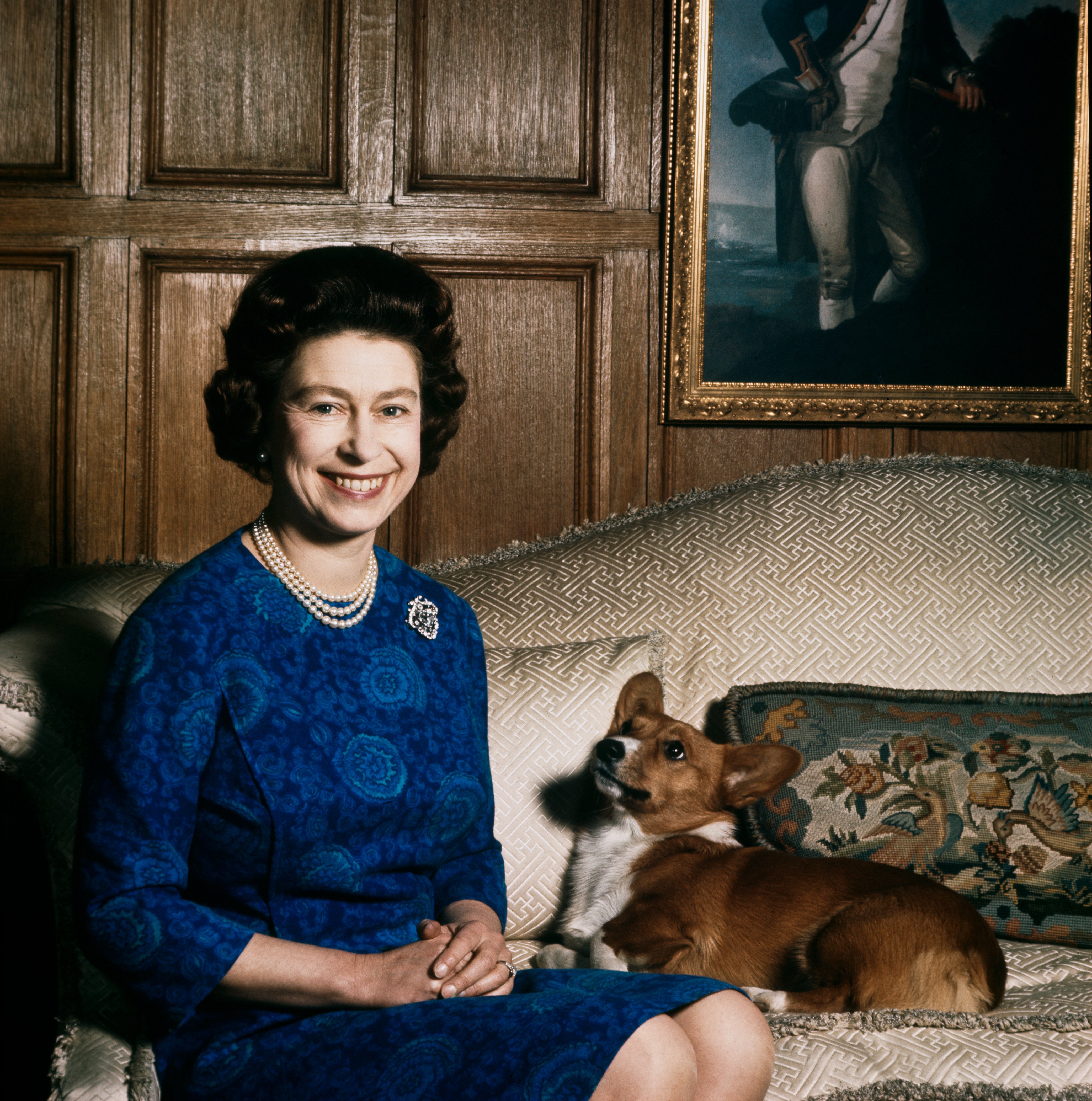 Queen Elizabeth II smiles beside her corgi in 1970 at Sandringham House in Norfolk, England. | Source: Getty Images
According to royal biographer Ingrid Seward, Prince Andrew, Duke of York, would most likely care for the dogs. The Duke was the one who gave the dogs to the late Queen in the first place.
Meanwhile, author Penny Junor said the dogs could be cared for by the late Queen's long-serving staff, such as her dressmaker, footmen, or the late royal's assistant Angela Kelly and long-serving pager, Paul Whybrew, was known for walking the dogs.
Please fill in your e-mail so we can share with you our top stories!