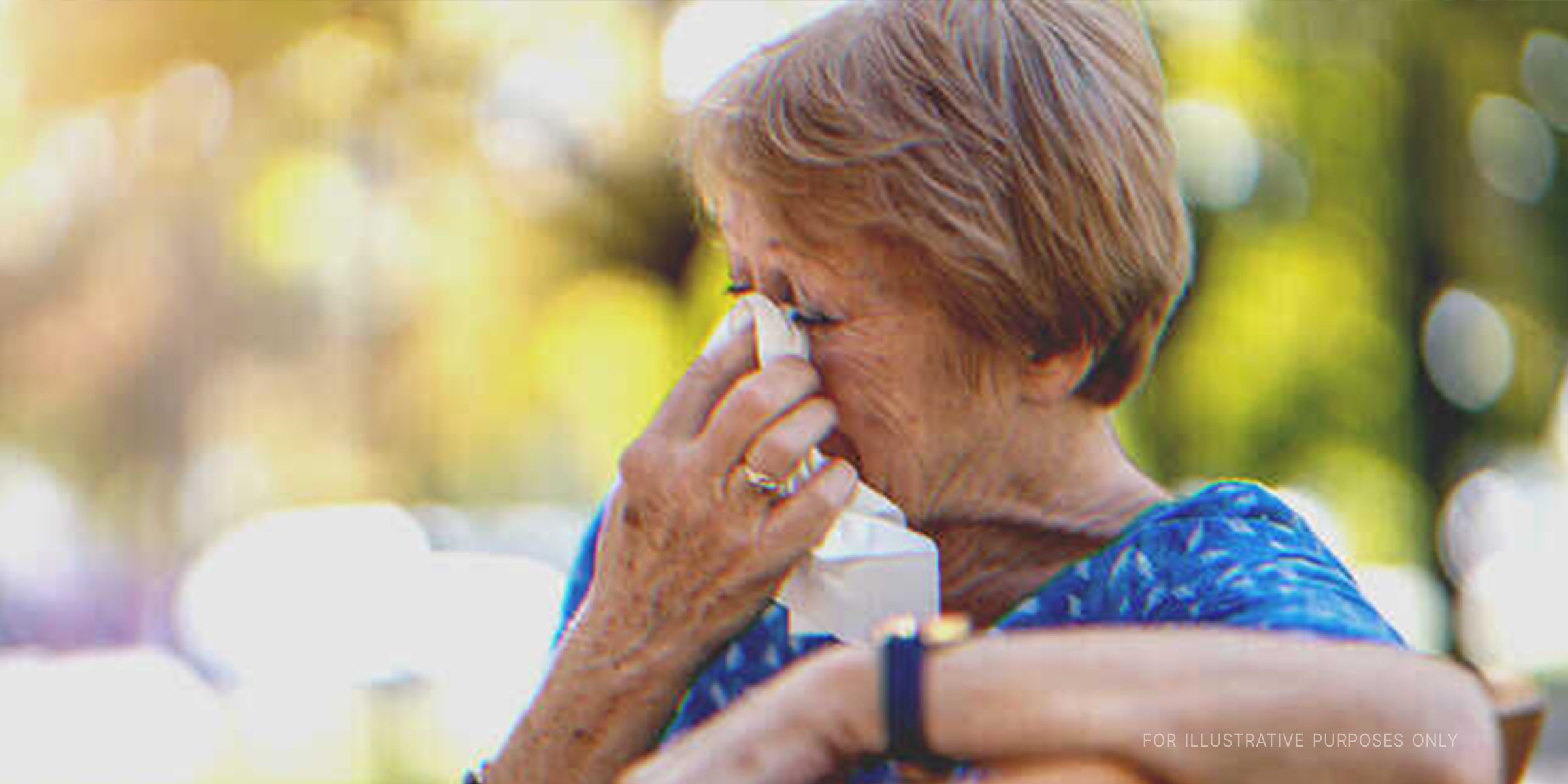 An older woman wiping her tears | Source: Shutterstock
Old Lady Whose Savings Run Out after Paying for Grandson's Wedding Is Barred from Ceremony – Story of the Day

When a grandmother spent all the money she had saved for her old age on her grandson's wedding, she did not anticipate she would be barred from attending it.
Wedding etiquette varies from person to person. But when preparing a guest list, some of the first people to include are immediate family. That means parents, grandparents, siblings, and other close members.
On 21-year-old Jerry's wedding day, his eyes were fixed on the entrance, longing for the arrival of the only guardian he had—his Grandma Wendy. Although her name topped his guest list, she was nowhere to be seen at the ceremony.
The bride walked down the aisle in a gorgeous gown, but Jerry's eyes were searching for his granny. His heart began to race, not seeing her anywhere around.
"Where is my granny?" he cried, only to discover just moments before putting the ring on his bride that his grandma was actually KICKED OUT FROM HIS WEDDING...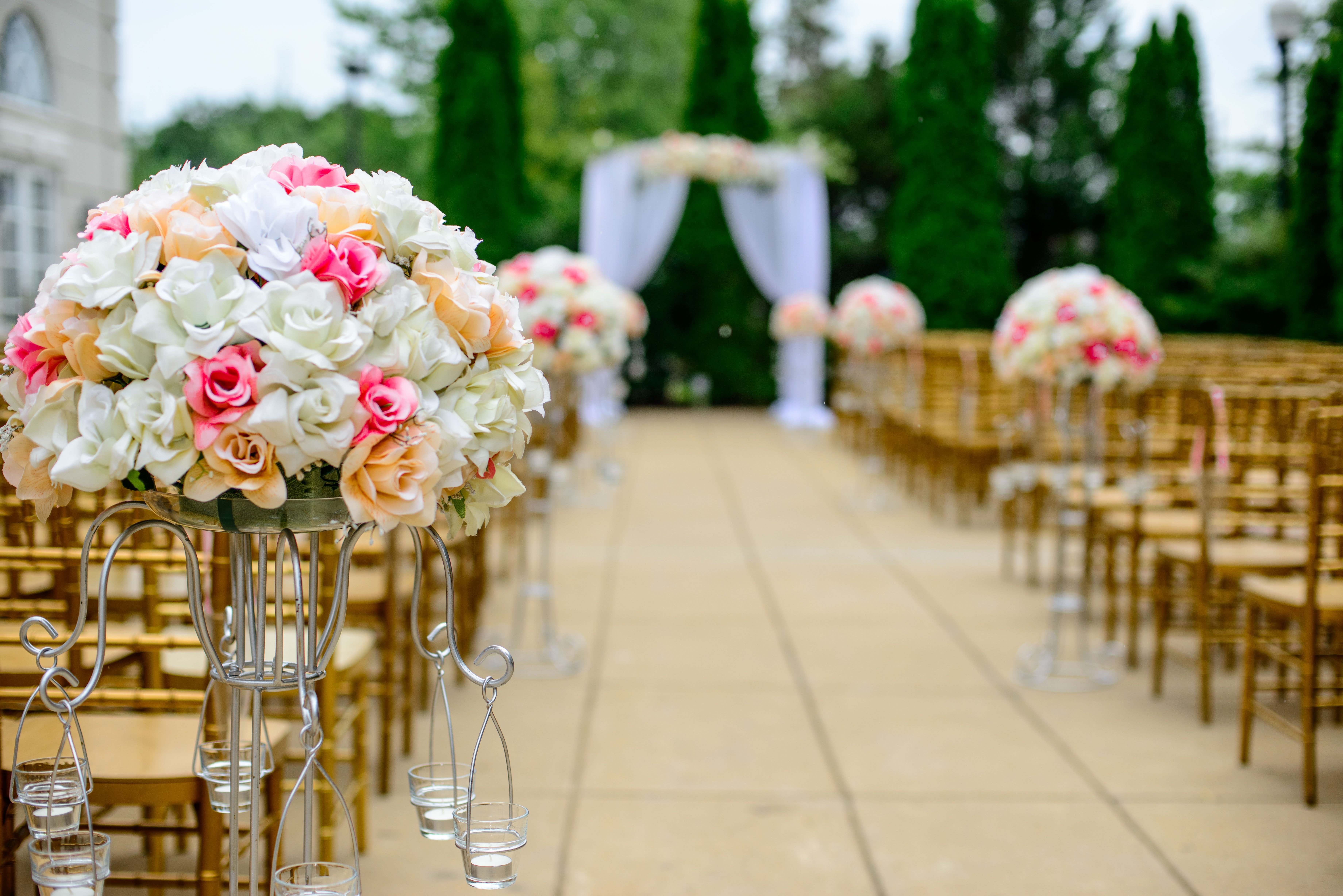 For illustration purposes only | Source: Unsplash
Of all the people who were excited about Jerry's wedding, it was Wendy who was the happiest. Why wouldn't she be? Her grandson was her world.
After Jerry's parents died when he was five, Wendy took him under her wing. She promised her late son that she would raise Jerry into a wonderful human being. And she had kept her promise in the most beautiful way possible.
Wendy was a cook in a local school and invested a good chunk of her hard-earned money in Jerry's education. She was delighted when her boy graduated summa cum laude and thought, "Alright! My boy is all set to launch his career now!"
"Your grandma won't be attending this wedding. I denied her entry."
While Wendy was expecting to hear some good news about Jerry's new job, it shocked her when he told her he wanted to get married.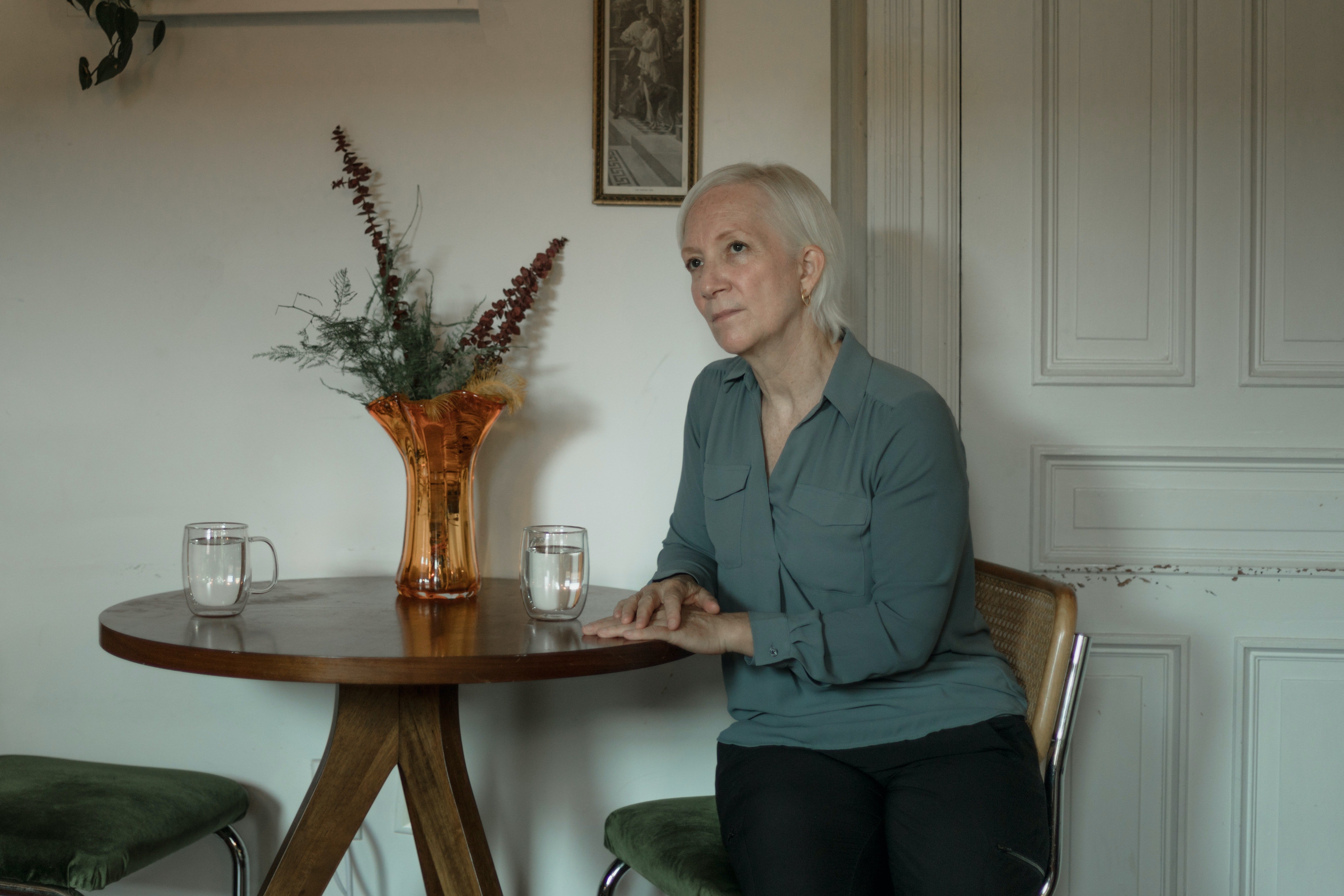 For illustration purposes only | Source: Pexels
"But son, don't you feel it's too early to get married now?" she said disappointedly. "And you've just started working. You're too young for family life."
To her dismay, Jerry wouldn't listen because he was blindly in love with Natalie, his girlfriend.
"I can't say no to Natalie. She wants us to get married as soon as possible. I love her so much, grandma."
As usual, Wendy trusted Jerry's decision and agreed. But as days passed, she noticed he would often come home late at night, tired.
Wendy was worried because it appeared Jerry was no more the happier version of himself. He was always exhausted and barely came home for dinner.
"Son, you look so tired. Why do you work so much?" Wendy asked Jerry one day. His reply shook her.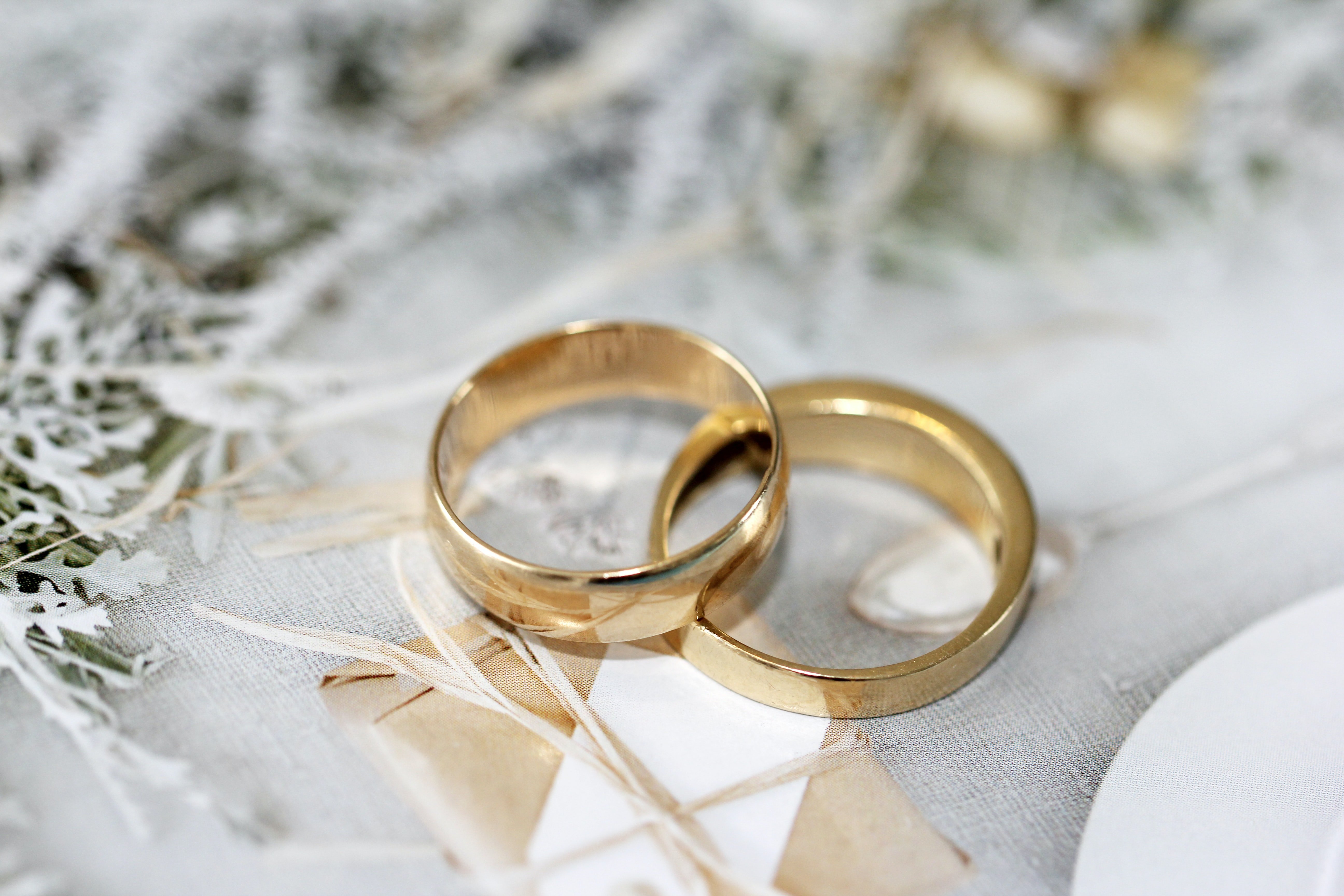 For illustration purposes only | Source: Unsplash
"Grandma, Natalie wants to get married on the second Saturday next month. I don't have enough money right now, so I'm working part-time in the store to earn more for the wedding. We had decided to contribute equally to our wedding preparations because she thinks the expenses would be too much for her widowed mother."
Although Wendy was happy to see how hard Jerry worked, she was worried...
"We only have a few days left for the wedding, son. Will you be able to manage everything?" She could see a strange pain in Jerry's eyes. He told her that he still did not have enough money for the wedding.
"And she fights with me almost every evening we meet. It hurts me to the core, grandma. Sometimes, I feel I should just cancel the wedding and break up with her. She never understands me," he cried.
Wendy's heart churned. She knew how excited Jerry was about the wedding, and she did not want him to call it off. So she withdrew all the money she had saved for her old age and gave it to him to spend on the wedding.
Wendy's love for Jerry blinded her, and she did not see what was coming.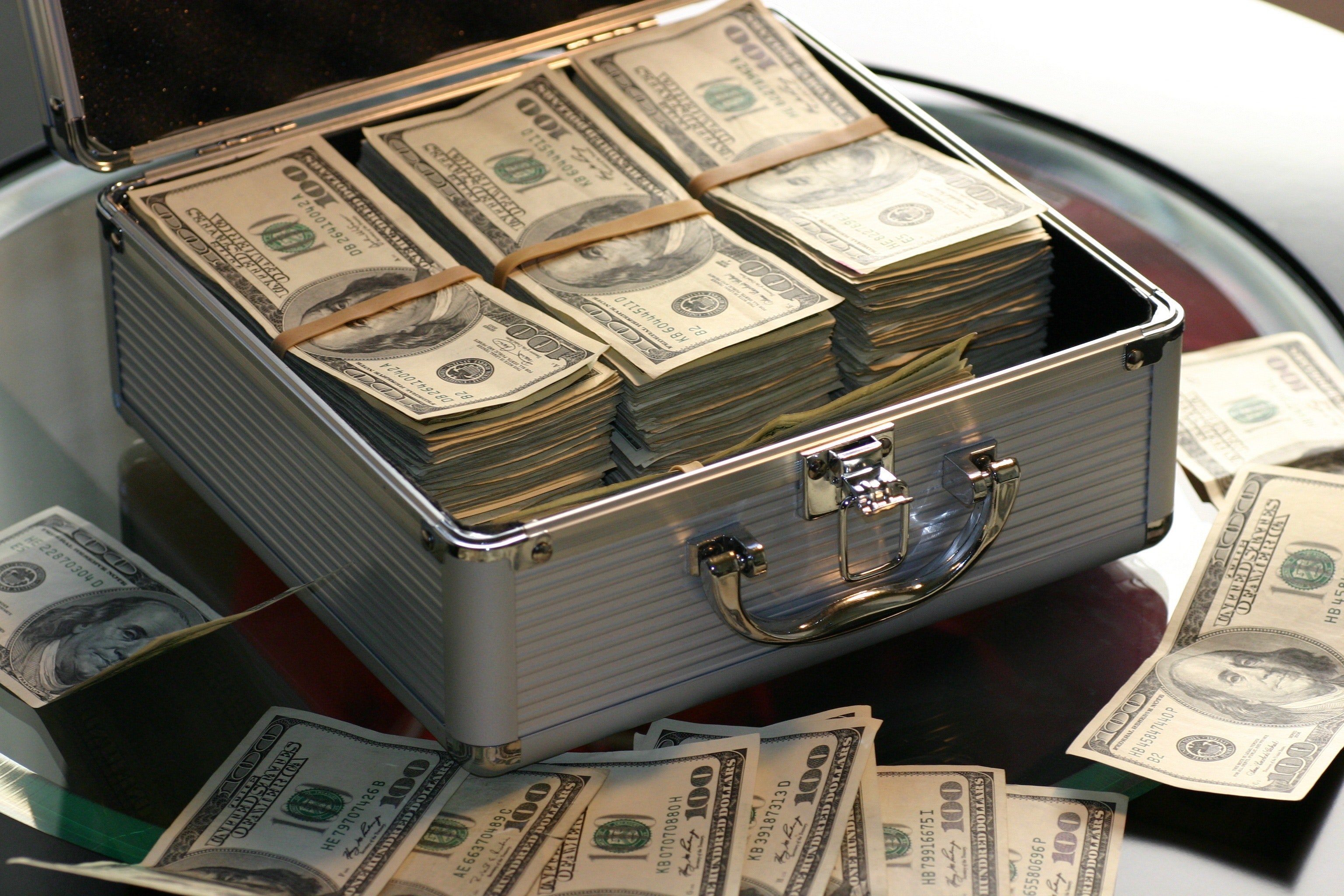 For illustration purposes only | Source: Pexels
Jerry was so happy, and Wendy was equally delighted. But that joy came with a hefty price. She had drained her savings. Still, Wendy was looking forward to seeing the beautiful outcome.
"Thank you so much, grandma. I promise to repay you very soon," Jerry cried. Wendy was glad to hear this, although she was not expecting a dime back from him.
The big day arrived. Guests started flocking to the wedding venue. The main hall was filled with laughter, and the dining area smelled of delicious cuisine. It was such a lovely sight, and soon, the bride was walking down the aisle, blushing under her veil.
Jerry's heart began to beat faster. The long-awaited moment had finally come. It was time for their vows. He turned toward his side to hold his grandma's hand, but she wasn't there. Jerry grew anxious. He had told Wendy to stand beside him when it was time to exchange the wedding rings. He wanted her to be in all the photographs.
"Where is granny? I don't see her anywhere...Where did she go?" he said, worried.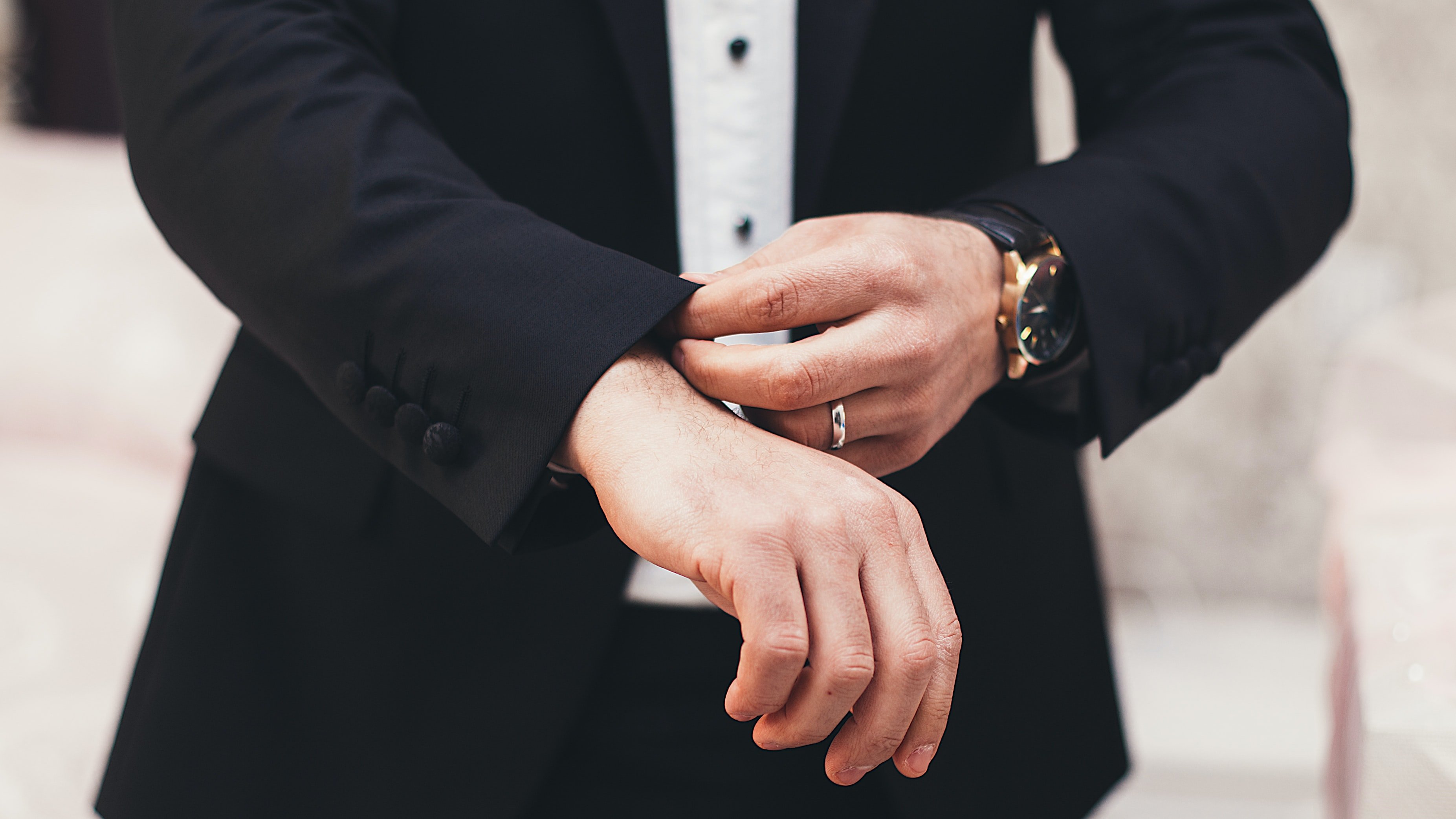 For illustration purposes only | Source: Unsplash
"Jerry, what is it? Put on the ring, will you?" Natalie said, snapping at her groom. "People are watching. What are you doing? Who are you waiting for?"
"Where is my grandma? I can't do this without her."
Natalie winced.
"Your grandma is not that important now. Put on the ring and don't make a scene. She must be lost in the crowd or something."
But Jerry's heart wouldn't allow him to do it. "No, I'm not marrying you without my grandma. Where is she?"
Natalie turned red with fury. "Your grandma won't be attending this wedding. I told her not to. I denied her entry...Now put on the ring!" she said, grinding her teeth.
Jerry was startled. "You barred my granny from our wedding? But why?"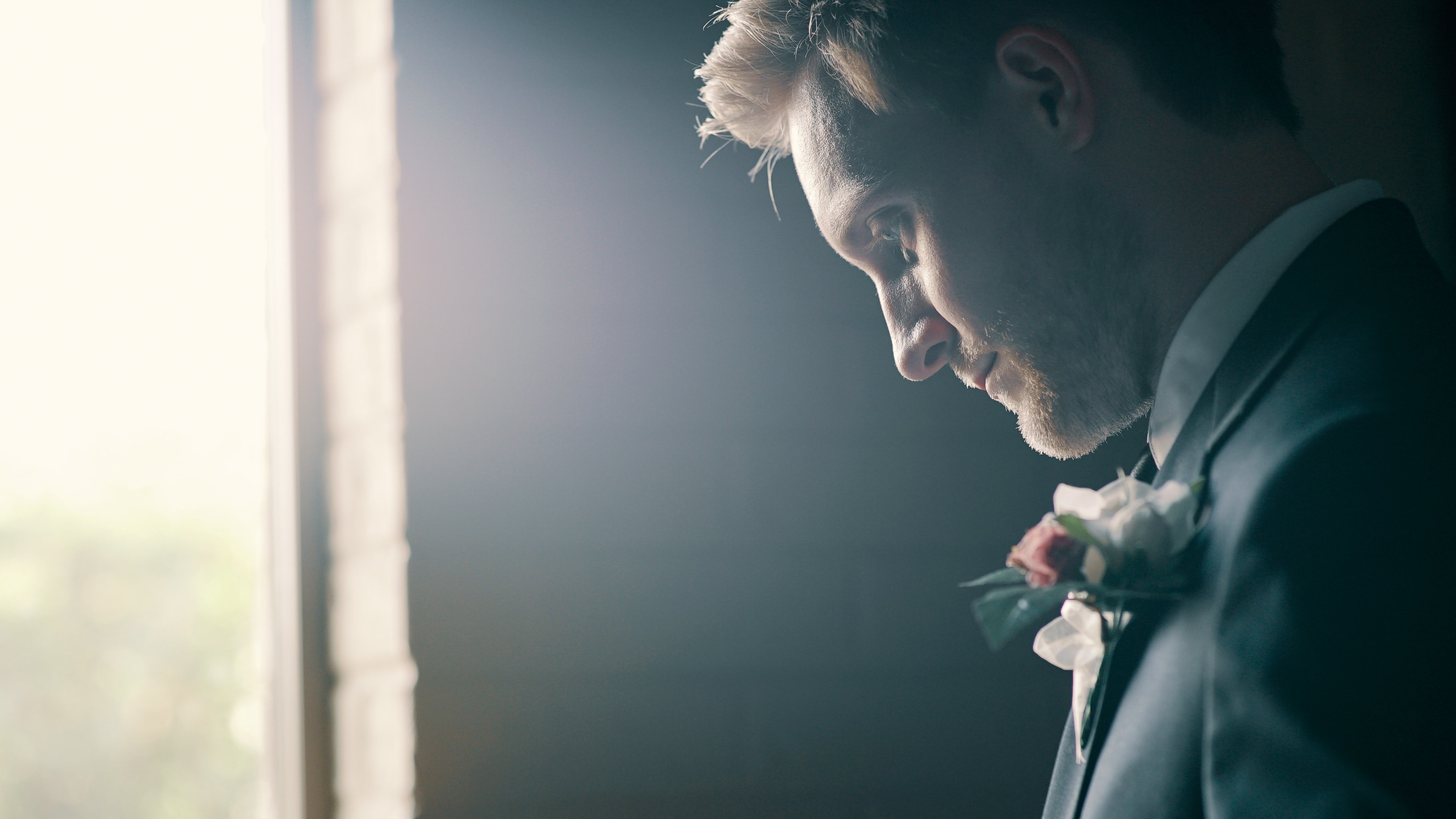 For illustration purposes only | Source: Unsplash
It turned out that Wendy did not have the money to buy a lovely dress for the wedding, so she wore an old dress from her wardrobe. Natalie spotted her and decided Wendy's old, shabby dress didn't live up to the wedding's dress code.
"...And so, I POLITELY asked your grandma not to attend our wedding. She would have looked like a clown in her dirty old dress and spoiled our day. She just smiled and walked away. I thought she was okay with it," revealed Natalie, angering Jerry.
"How dare you do this to my grandma? There would have been no wedding today without her!" he yelled, hurling the ring at Natalie's face.
Jerry stormed out to see Wendy in her house because he knew how hurt she must be.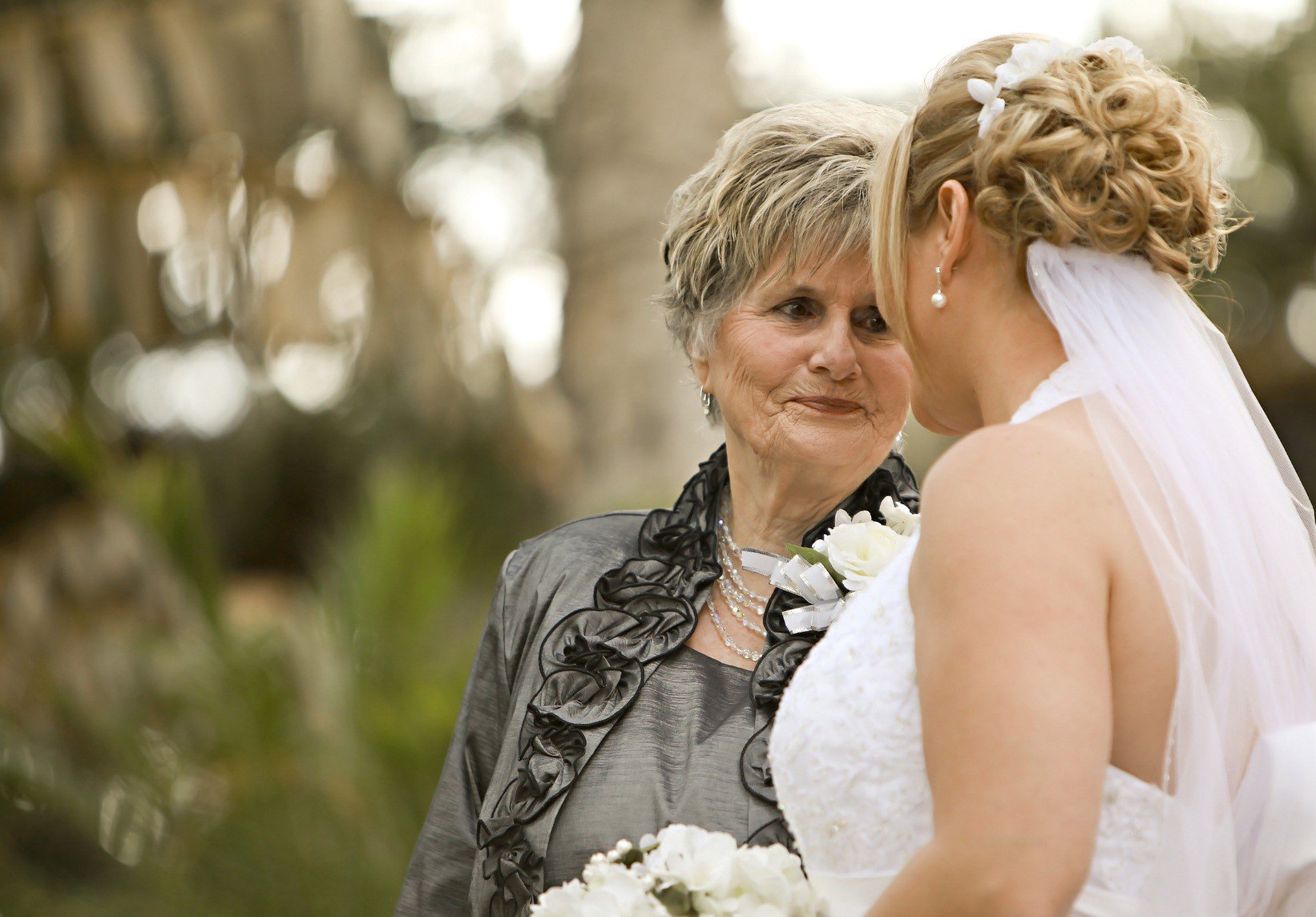 For illustration purposes only | Source: Pixabay
"Son, what are you doing here? You're supposed to be at the wedding. Why have you come here?" Wendy asked, hiding her tears.
Jerry, who now realized how cunning and selfish Natalie was, had already decided he would not go back to worshipping her again.
"Wedding? Are you serious, grandma? Why didn't you tell me that she asked you to leave the wedding? And how could you even think I would marry someone without your presence? You are more important to me than anyone else." He cried on Wendy's lap.
"But what about your wedding, son?"
"She doesn't deserve us, grandma. Let's forget that selfish woman and focus on our lives now."
Although Wendy was sad that her grandson called off his wedding, she respected his decision. She also thought he deserved a better life with someone who appreciated him and did not only use him to feed their fantasies.
From that day onward, Jerry worked very hard. He moved to a better job and was able to buy a nice house for his grandma. He even opened her a new savings account where he deposited thrice the amount she spent on his wedding.
Three years later, he married another woman in his granny's presence and with her blessing. It was the happiest day of their lives, and Wendy couldn't help but shed only tears of joy that day.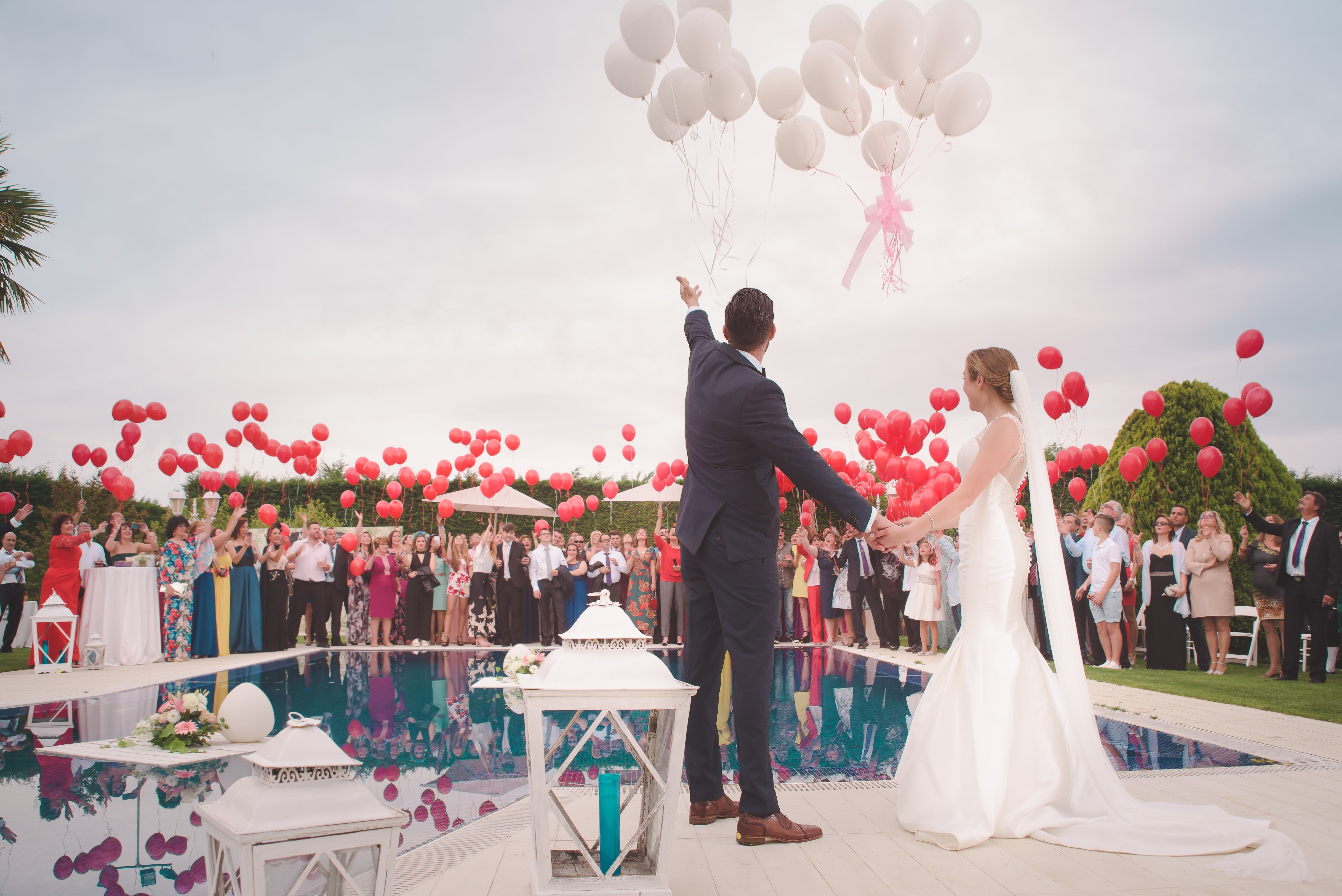 For illustration purposes only | Source: Unsplash
What can we learn from this story?
Family is more important than everything else. When Jerry learned Natalie booted his grandma out of their wedding, he called the entire ceremony off. He apologized to his grandma and told her that she was more important to him than everything else.
Appearances don't matter. Wendy was barred from attending her grandson's wedding because his bride thought she did not adhere to the ceremonial dress code. When Jerry found out, he realized how shallow his bride was.
A 76-year-old woman abandoned in a nursing home by her beloved son finds new hope in life when a young mailman takes her home. Click here to read the full story.
This piece is inspired by stories from the everyday lives of our readers and written by a professional writer. Any resemblance to actual names or locations is purely coincidental. All images are for illustration purposes only. Share your story with us; maybe it will change someone's life. If you would like to share your story, please send it to info@amomama.com.
Please fill in your e-mail so we can share with you our top stories!