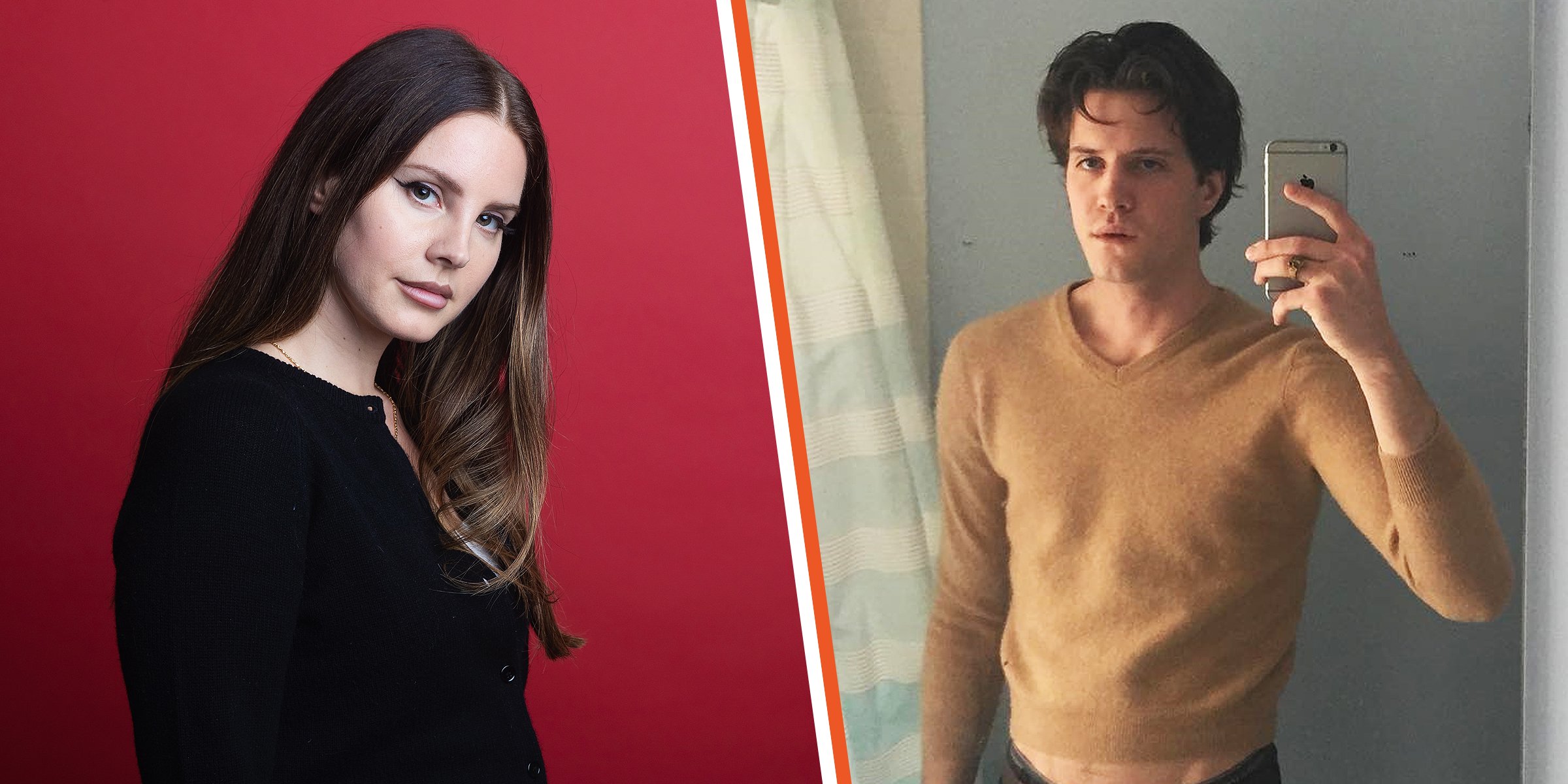 Lana del Ray / Charlie Grant | Getty Images / Instagram/final_garden
Fans Like Lana Del Rey's Brother Charlie Grant - Facts about His Life

Lana Del Rey is one of the most talented singers/songwriters in the entertainment industry; however, there's more about the musician that most people don't know. Regarding her personal life, the songstress is a big sister, and Lana Del Rey's brother is Charlie Grant.
Lana Del Rey is an American singer and songwriter known by many for her incredible talent. Creating chart-topping songs and winning nominations for her outstanding work is just one part of the musician's life.
When the 37-year-old is not creating hit songs and busy with her music career, Lana is a big sister to her younger brother Charlie Grant. Here's what we learned about the musician's younger brother, who's eight years younger than her.
Charlie Grant Is Lana Del Rey's Younger Brother
Charlie Grant is the younger brother of singer Lana Del Rey and was born on March 3, 1993. The "Young and Beautiful" singer is not Charlie's only sibling; he also has a sister, Caroline Grant. His parents are Robert England Grant Jr., a copywriter before becoming an entrepreneur, and Patricia Ann Hill, an account executive who became a high school teacher.
Charlie comes from quite a wealthy family as his father is a millionaire. His father founded a media and publishing company in 1996 called WebMediaProperties.com. Robert is also the CEO and President of the New York real estate holding company, Point Judith Properties Inc. The entrepreneur is also passionate about Bitcoin and is an investor in crypto and blockchain.
Charlie's eight years younger than his sister Lana. He is originally from New York City and is of Scottish ancestry from both her mother and father.
He's the youngest child in the family; he also has a sister, Caroline, also known as Chuck. Caroline is a photographer and is four years younger than Lana.
Charlie Is the Director and Founder of a Marketing Agency
Charlie Grant is a director and has worked on a few projects, such as shooting videos for numerous fashion brands like Tigra Tigra and The Elder Statesman. Lana Del Rey's brother has also worked on a few impressive projects with his famous sister Lana.
The director has also worked in the music industry, shooting many music videos for up-and-coming artists, including Finesse Truly. His other project is the official video for the "Dasychira - Eternal Family." His work got great attention from fans.
Charles and Hunter Ray Barker founded Bullfrog Digital Marketing Agency & SEO Company. The company serves small businesses in the U.S. to help them get new traffic, customers and leads online. It specializes in local SEO, social media management, public relations, web design, and more.
They are based in Los Angeles, and the company was founded in 2020. Charlie also shares posts about the company on social media. He made several unconventional videos to promote his marketing agency and shared them on Instagram.
Lana Del Rey's Brother Starred in Several of Her Music Videos
Lana Del Rey's brother has collaborated with his famous sister many times. Their earliest work together was in 2013, when Charlie appeared in the short film "Tropico," which is a movie that's based on a Biblical story.
Charlie went on to make appearances in music videos like 2012's "Ride," "The Greatest" in 2019, and 2020's "Let Me Love You Like a Woman." He also directed his sister's video in September 2020 for Interview magazine, and his most recent work is shooting Lana's song "Pawnshop Blues."
In a 2019 interview, Lana revealed that she saw her brother every few months for a year because he lived in Minneapolis. She said they are both from a freezing place, and she was shocked when Charlie decided to move to Minneapolis because it's so cold there.
Lana said she used to visit her brother in between classes, and they would spend time together for a few days; and also revealed that Charlie would be moving closer to her soon. In 2018, she gave Charlie a shout-out during her only Minnesota show at Target Center.
Fans Are Excited about Lana Del Rey's Brother
From the moment fans found out who Lana Del Rey's brother is, they've been raving about him. Twitter users shared many posts admiring the singer's brother. One tweet said, "Being bisexual is to feel attracted by Lana Del Rey and her brother."
Another user wrote, "Things I love about Lana Del Rey: 1. Her voice 2. Her music 3. Her brother", with another writing, "Lana del Rey's brother's so fine..." And another posted, "One day I'll be Lana del Rey brother's wife."
Lana Del Rey doesn't seem to be the only star in her family or the only one getting noticed professionally and personally. Charlie is also making a name for himself and making his family proud.
Please fill in your e-mail so we can share with you our top stories!