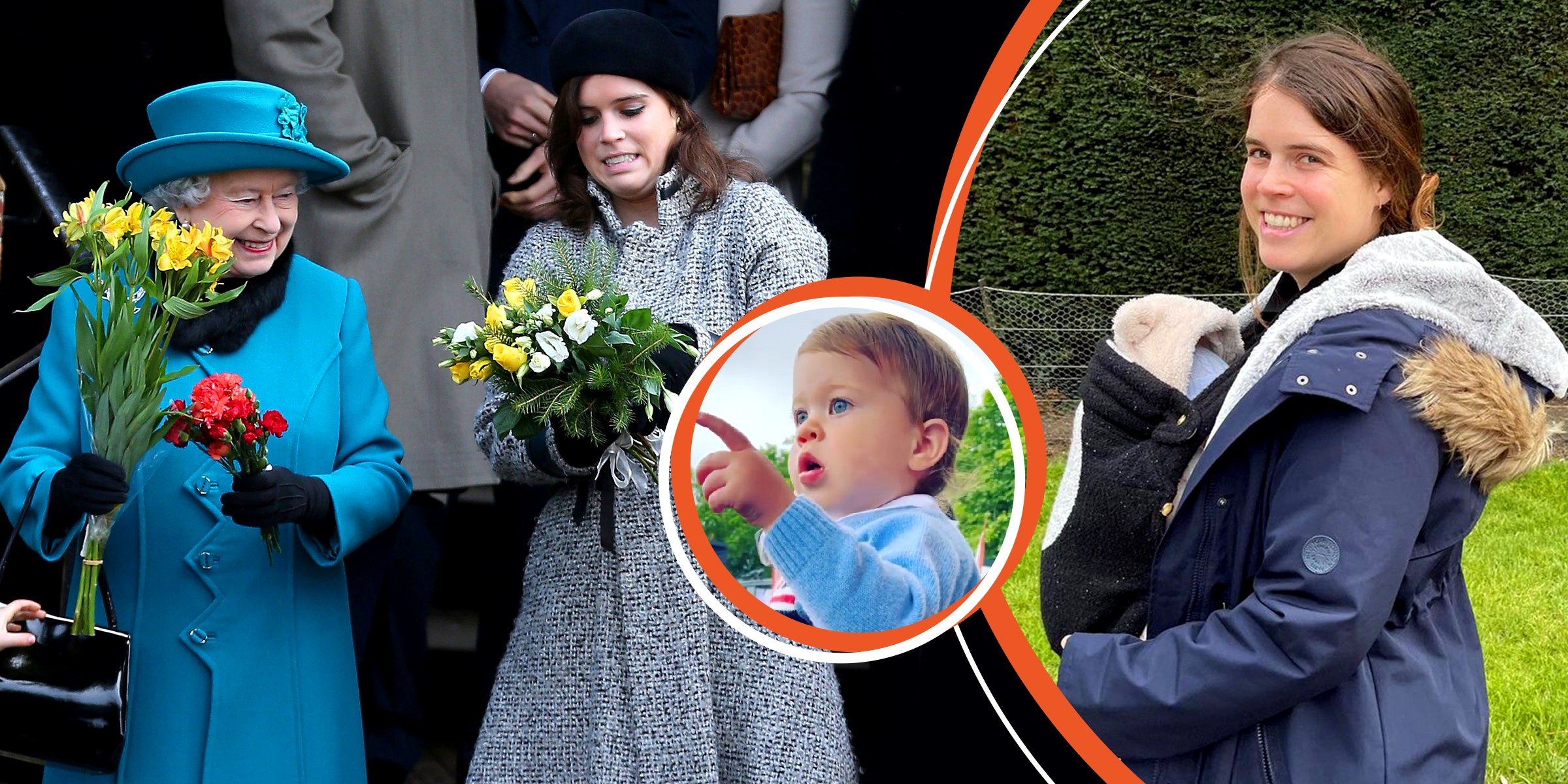 Queen Elizabeth II and Princess Eugenie, 2012 | August Brooksbank, 2022 | Princess Eugenie and August Brooksbank, 2021 | Source: Instagram.com/princesseugenie | Getty Images
Queen's Grandchild with Regular Job 'Gives Her Life' to Family & Wants Son to Inherit 'Grannie's' 5 Values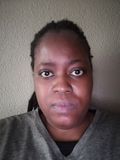 Princess Eugenie spent years building a regular career despite being royalty, and when she found love and married, her grandmother, the Queen, gifted her a tiara on that particular day. Since losing the monarch, Eugenie has vowed to devote her life to her little family and said she wanted her child to inherit the Queen's character.
On September 8, 2022, when the Queen's health declined, her granddaughter, Princess Eugenie, was one of the people who rushed to Balmoral Castle. She was joined by her parents, the Duke and Duchess of York, her older sister, Princess Beatrice, and her aunts, cousins, and uncle to view tributes outside the estate after the Queen's death.
Eugenie was overrun by emotion as she leaned against her father, Prince Andrew, while reading some of the messages. The Duke hugged his daughter, held her close, and patted her back in comfort.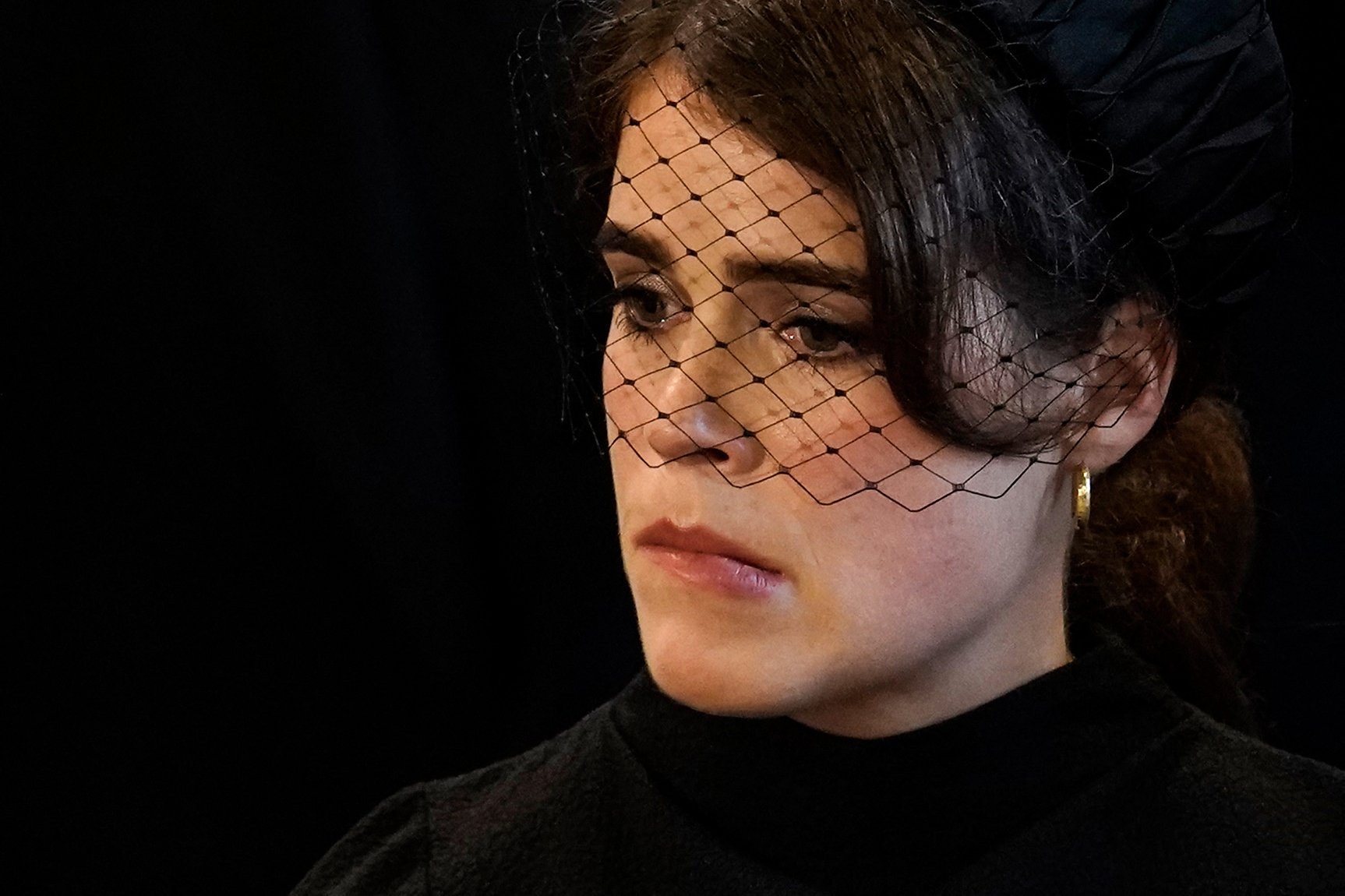 Princess Eugenie at a service for the reception of Queen Elizabeth II's coffin at Westminster Hall in London on September 14, 2022 | Source: Getty Images
The late monarch's granddaughter was spotted dabbing away tears at one point. It's general knowledge that Eugenie and Her Majesty had a close bond, and she even called the Queen "grannie" in public.
The Princess and her sister grew up in Berkshire and often spent their afternoons at Windsor Castle when the Queen and Prince Philip were available. Despite being a royal, Eugenie chose a different path in life.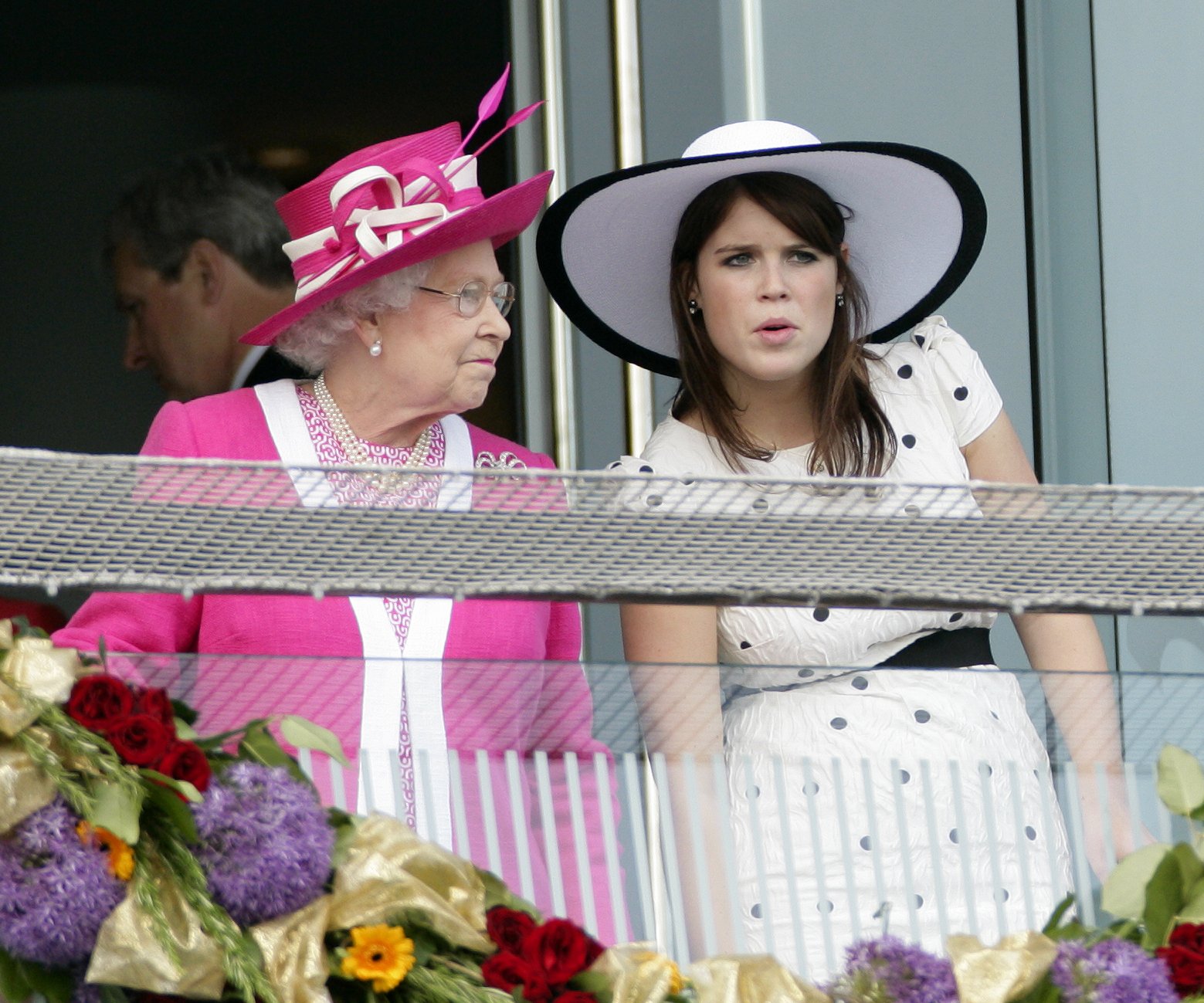 Queen Elizabeth II and Princess Eugenie on the balcony of the Royal Box while attending Derby Day at the Investec Derby Festival on June 4, 2011, in Epsom, England | Source: Getty Images
She chose to work hard for her money and got an ordinary job but never stopped supporting the monarch. Eugenie's dedication to doing what she truly loved later earned her an impressive promotion.
Eugenie's Choice to Work outside of the Royal Family
Eugenie might be the Queen's granddaughter, but she achieved everything she had on her own accord. She graduated with a degree in English literature and Art History from Newcastle University.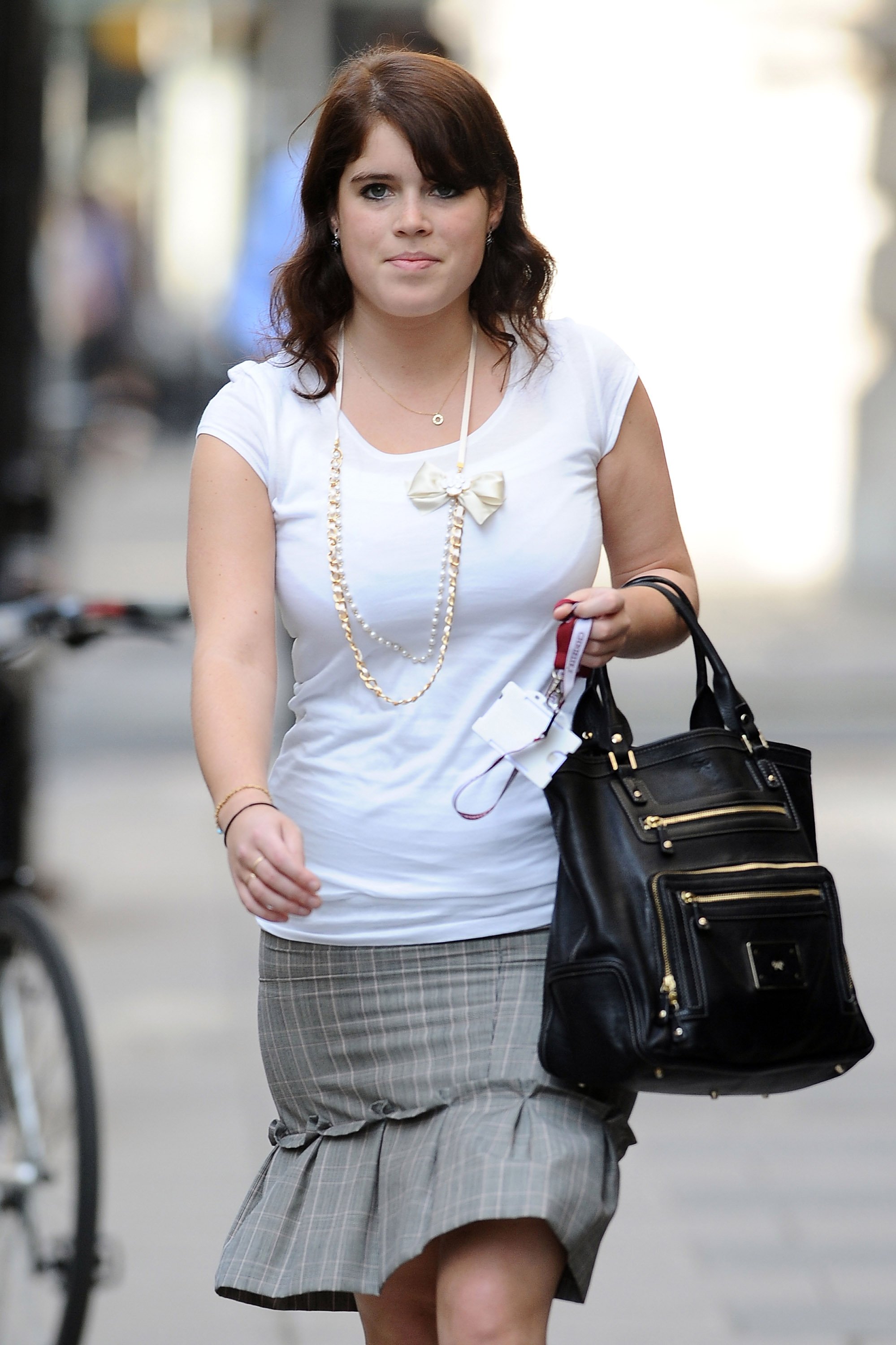 Princess Eugenie walking to work at Christie's on June 23, 2010, in London, England | Source: Getty Images
By 23, the royal relocated to New York, where she helped run an art auction site called Paddle8. About five years after she'd started her career, Hello! Magazine revealed that Eugenie had gotten a promotion to director at Hauser & Wirth.
The promotion was at a London art gallery where she'd started working two years before. Speaking to Harper's Bazaar in 2016, the royal described what she did in her regular job.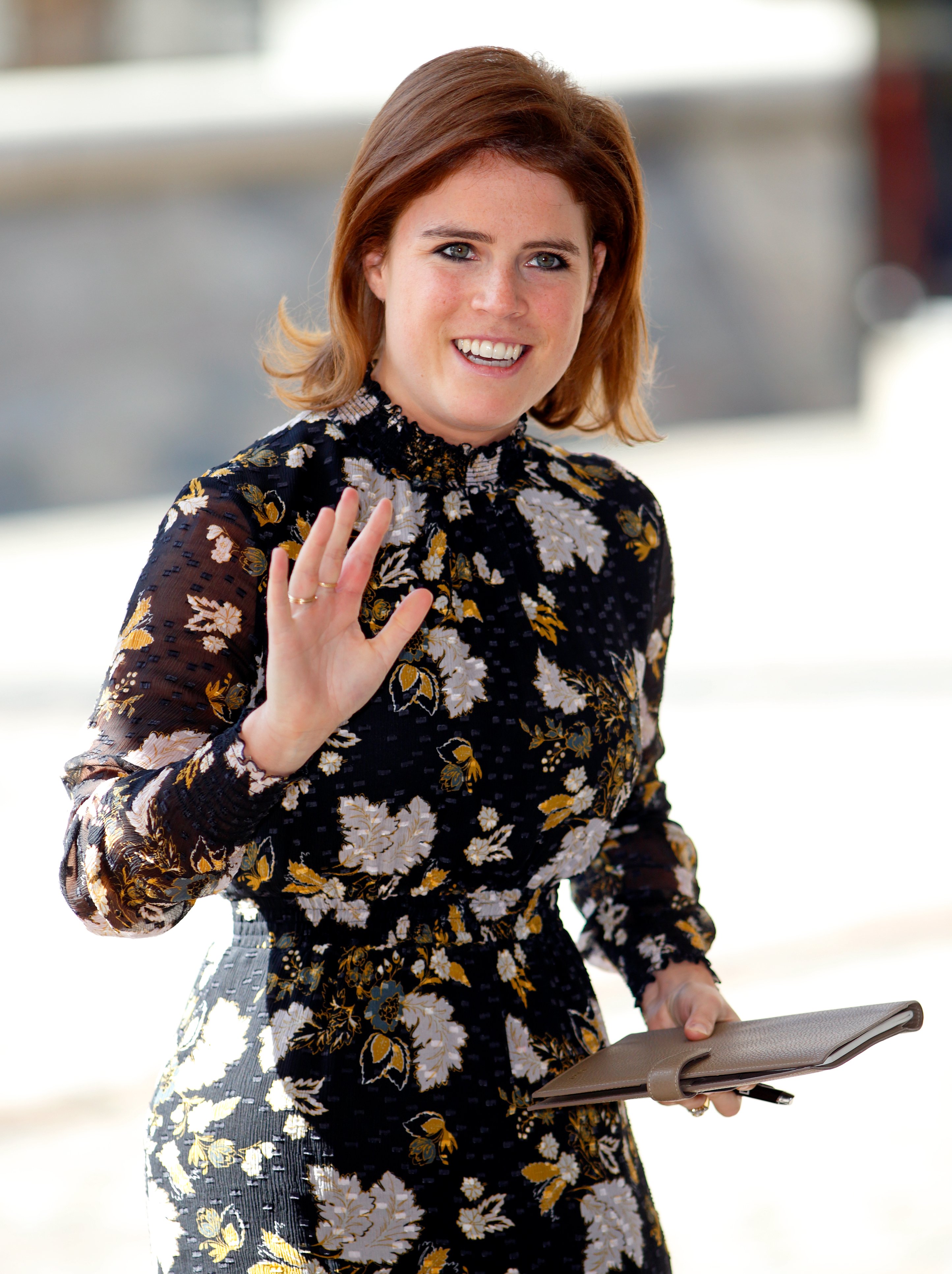 Princess Eugenie at a reception with delegates from the Commonwealth Youth Forum during the Commonwealth Heads of Government Meeting (CHOGM) on April 18, 2018, in London, England | Source: Getty Images
She shared how she worked with London colleagues and the company's other galleries in New York, Los Angeles, Zurich, and Somerset in the United Kingdom (UK). Eugenie further explained:
"Part of my job is planning special projects, supporting the artists in the gallery, and managing events".
The royal worked with different estates and artists worldwide, where she shared her passion for art. At the end of her work day, Eugenie linked up with her family or sometimes charities she supported.
She revealed that she tried to support her grandparents in any way possible. While building her successful career, Prince Andrew's daughter also attracted a man the Queen liked.
Eugenie's Man Whom She Married with the Queen's Blessings
According to a Royal Family YouTube channel post, Jack Brooksbank took notice of Eugenie during a skiing trip in Switzerland. The pair stared at each other, with the royal hilariously thinking Jack's hat was "silly".
However, she was curious about who he was, and luckily, Jack came over, and Eugenie had butterflies in her stomach when they shook hands. That night, she called her mother and told her she'd met a man.
After dating for seven years, Jack proposed to Eugenie in January 2018 while on a trip to Nicaragua. The proposal occurred during sunset with a volcano in the background and birds flying.
When the royal noted to her long-term boyfriend that the moment was beautiful, that's when he proposed! Eugenie revealed to the channel one of the people she told first about her engagement, stating:
"Grannie knew right at the beginning, she was one of the very few people".
The couple's engagement was officially announced to the public by the Royal Family on January 22, 2018. It was revealed that the wedding would occur in Fall 2018 at St George's Chapel in Windsor.
Jack and Eugenie's wedding day was on October 12, 2018. During a Vogue interview, the royal revealed that her wedding would be plastic-free as she worked with an organization called Project Zero, which pushed for the end of single-use plastic nationwide.
The Queen's granddaughter said her home was anti-plastic because someone had to look after the planet. According to the Royal Family website, Her Majesty borrowed Eugenie the Greville Emerald Kokoshnik Tiara for her special day.
She [Princess Eugenie] noted how all those things were what the late Queen stood for during her 70 years in the monarchy.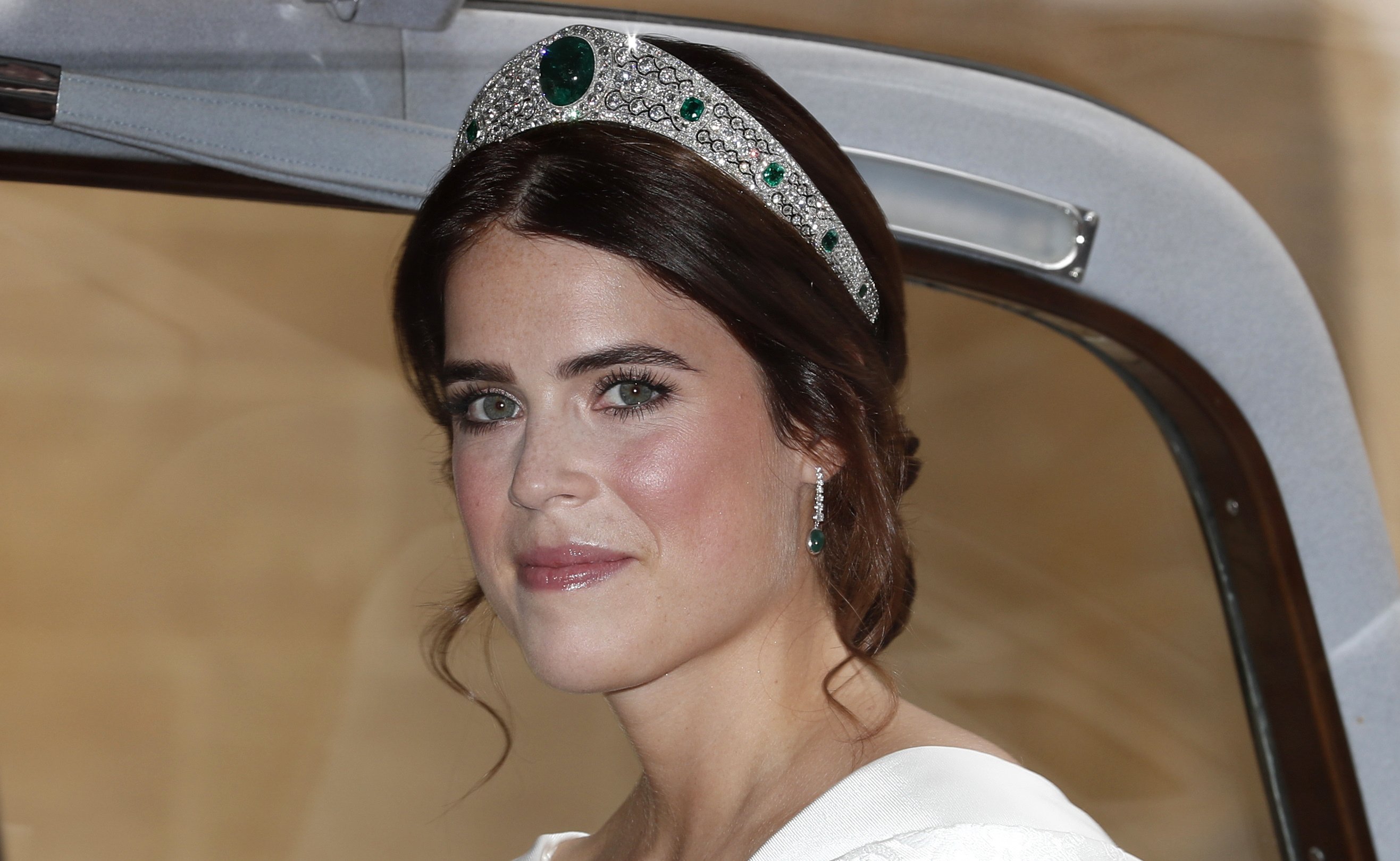 Princess Eugenie during her marriage to Jack Brooksbank at St George's Chapel, Windsor Castle, on October 12, 2018, in Windsor, England | Source: Getty Images
The tiara was created in 1919 by Boucheron for Mrs. Greville and boasted a rose cut diamonds pavé set in platinum, with six emeralds on each side. The emerald and diamond earrings the bride wore were given to her by Jack.
The Child Eugenie Hopes Will Embody the Queen's Values
On February 9, 2021, Eugenie became a first-time parent when she and her husband welcomed a son, August, at The Portland Hospital with Jack present. According to Express, the couple relocated to Portugal, south of the capital Lisbon, after their child was born.
The couple decided to raise their son between Portugal and the UK; at the European hotspot: Comporta, which was an hour's drive south of Lisbon. However, their British base would be at Nottingham Cottage, at Kensington estate.
The move was alleged because Jack got a new job at the CostaTerra Golf and Ocean Club. The publication claimed the royal's husband would work in sales, marketing, and promotion at the Discovery Land Company.
The business specializes in building residential vacation communities and private golf ones. In June 2022, Eugenie wrote a piece for The Spectator to celebrate the Queen's Platinum Jubilee.
She described the late monarch as "incomparable" and noted how she'd reached "a record-breaking milestone". Eugenie shared how the royal was also her grandmother and that she was a proud granddaughter.
Andrew's daughter noted how things had changed since 2012's Jubilee when she was 21 and leaving university. She was now a wife and a mother who had more responsibilities than before, adding:
"I have given my life to my special little family and hope to impart even an inch of the values my grandmother has lived her life by".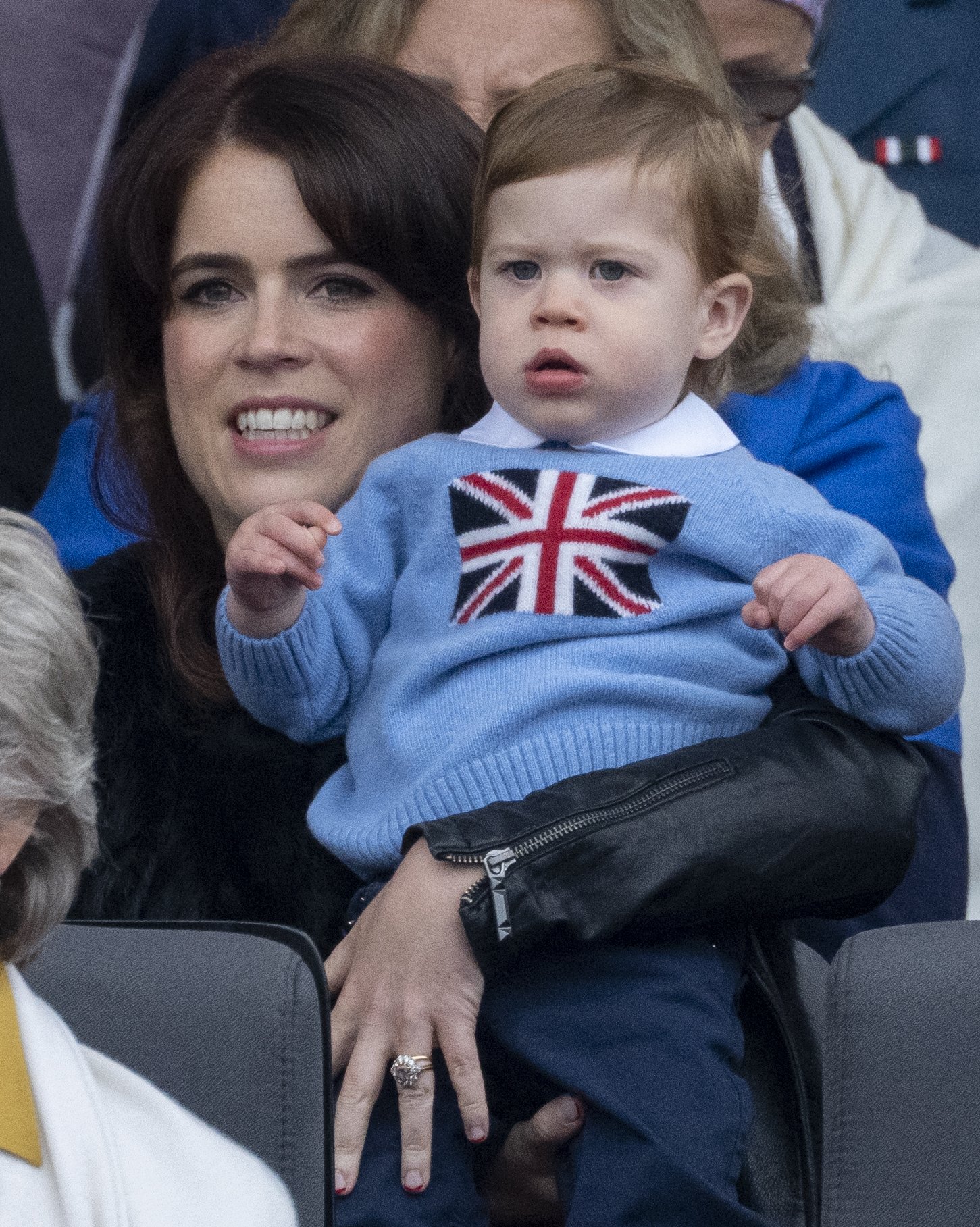 Princess Eugenie and August Philip Hawke Brooksbank at the Platinum Pageant on The Mall on June 5, 2022, in London, England | Source: Getty Images
Eugenie, who generally lived out of the spotlight, shared the other values she wished her son to inherit, saying: "I'd love Augie to have her patience, her calmness, and her kindness, while always being able to laugh at himself and keep a twinkle in his eye".
She noted how all those things were what the late Queen stood for during her 70 years in the monarchy. The values were what her grandmother envisioned for her family and other people.
Please fill in your e-mail so we can share with you our top stories!