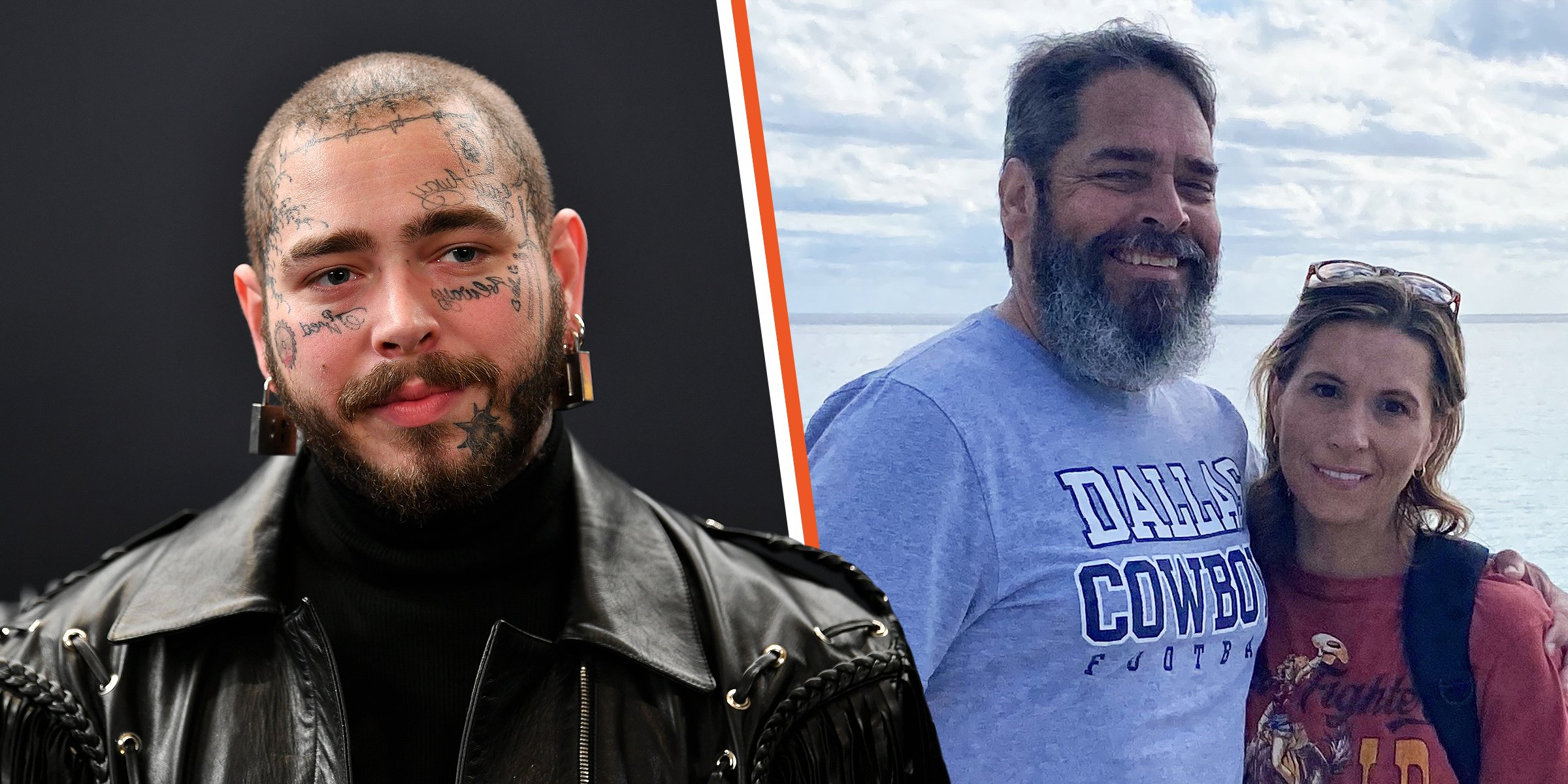 Post Malone | Rich & Jodie Post | Source: Getty Images | Twitter/rriproarin
Post Malone's Father Rich Post Was a DJ & Introduced His Son to Different Genres of Music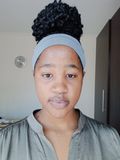 Post Malone's dad, Rich Post, recently became a grandfather in June, after his son welcomed a daughter with his fiancee, whose identity is unknown. When Post Malone announced that he was expecting a daughter, the artist revealed how he'd known sadness more than happiness for as long as he could remember.
However, with the expectancy and arrival of his baby girl, Post Malone shared how he was "the happiest he'd ever been." The "Congratulations" artist shared his plans to spread love and happiness while caring for his body and loved ones, as he expressed his excitement to be a good father.
Post Malone's aspiration comes with good reason, as his father, Rich Post, was supportive and even introduced him into the music scene from a young age. Rich Post is a former disc jockey who introduced his son to various music genres, including rock, hip-hop, and country.
Post Malone suffered a horrific fall during one of his Twelve Carat Tour concerts in St Louis on September 17, featuring famed American rapper Roddy Ricch. The artist was onstage as he performed one of his hit singles, "Circles," when he tumbled down an opening he used to lower his guitar.
Despite his injury, Post Malone continued performing three more songs and apologized that his concert had to be cut short. Following the show's end, he rushed to the hospital where his injuries were treated and updated his fans on his recovery via social media, expressing love and gratitude for their concern.
Post Malone's Early Years with His Father
Post Malone's dad, Rich Post, was raised in Penfield, near Rochester. After graduating from high school, he attained a qualification at Syracuse University in 1988, after which he spent sixteen years of his life in the city. Rich welcomed his first son on July 4, 1995, and named him Austin Richard Post, now known as Post Malone.
Sadly, Malone's parents separated when he was young, but his father soon found love again with Le Moyne College alumna Jodie Post. The couple met as co-workers at the industrial laundry company Atlas Health Care Linen Service in Syracuse, downtown.
Jodie was born in Camillus and had a son, Mitchell before she fell in love with Rich. The couple took their boys together and stayed as a family in the New York neighborhood of Baldwinsville. In 2005, Rich was offered a job in Texas where he would work for the Dallas Cowboys.
Post Malone was ten years old when his dad relocated his family to Texas. His biological mother, whose identity is unknown, also moved to Texas, where she could maintain a bond with her son. Rich now lives with his wife in Grapevine, Texas, and is employed as Assistant Director of Food & Beverage at AT&T.
Post Malone's Dad Was a DJ
Rich Post shared his journey in the music scene, where he worked as a disk jockey with Whirlin' Disc DJs. Soon-to-be newlyweds would invite the Whirl Disc DJs to play at weddings where the group encountered couples with various tastes in music, such as grunge, classic rock, modern hip-hop, and more.
Although Rich admitted to being "a heavy metal, hair band kind of guy," the former DJ was open to appreciating different genres. Post Malone concurred during a 2015 interview with Hot 97, where the artist opened up about how his dad exposed him to an array of music. He reportedly explained:
"My dad was always playing music. Not like playing music, but listening to music. And he put me on everything... Folk and funk and rap. I moved to Dallas, and I started making music. So, that's really it. And from then on, I just started making what I like[...]."
In a 2019 interview with CBS, Rich reflected on his son's growth and success as Post Malone's career skyrocketed. Post Malone had received four grammy nominations, and Rich remarked on his amazement at more of his son's accomplishments, including being one of the most streamed artists on Spotify that year.
However, per CBS, he also nostalgically recalled his son's formative years, saying:
"I still see that kid that would dress up in his Ninja costume for Halloween. Or the goofy kid that was performing at the family talent shows."
Although he wanted his son to stop adding more face tattoos, Rich shared how proud he was of his son and encouraged him always to be himself. Post Malone's dad is also active on his social accounts, frequently sharing photos of his beloved pups.
Rich Is Post Malone's Supportive Dad
Post Malone was never short of support, even as he made risky decisions. Rich Post's son had a brief stint at a community college before dropping out and moving to Los Angeles, where he began his music career. Regardless, Rich shared how he encouraged his son always to do what felt right to the best of his ability.
Post Malone expressed his unbridled excitement during an interview with Zane Lowe before his daughter's arrival. After Lowe, who's also a father, advised him to value every moment with his baby girl, the artist promised:
"I'm ready. I have so many hugs. I have, literally, infinite hugs. Infinite hugs, guys."
The rapper, who assured his fans his tour would continue after falling during his St. Louis concert, recalled having a baby doll he took with him everywhere around four to five years old. Hence, his desire to be a father one day sprung around that age.
The "White Iverson" artist also revealed that his parents were more than happy to be grandparents, and as a new dad, he learned that accepting help will always do more good than harm. Post Malone also fancied himself as "a hot dad" or, as the Apple Music host explicitly put it, a "DILF."
Please fill in your e-mail so we can share with you our top stories!