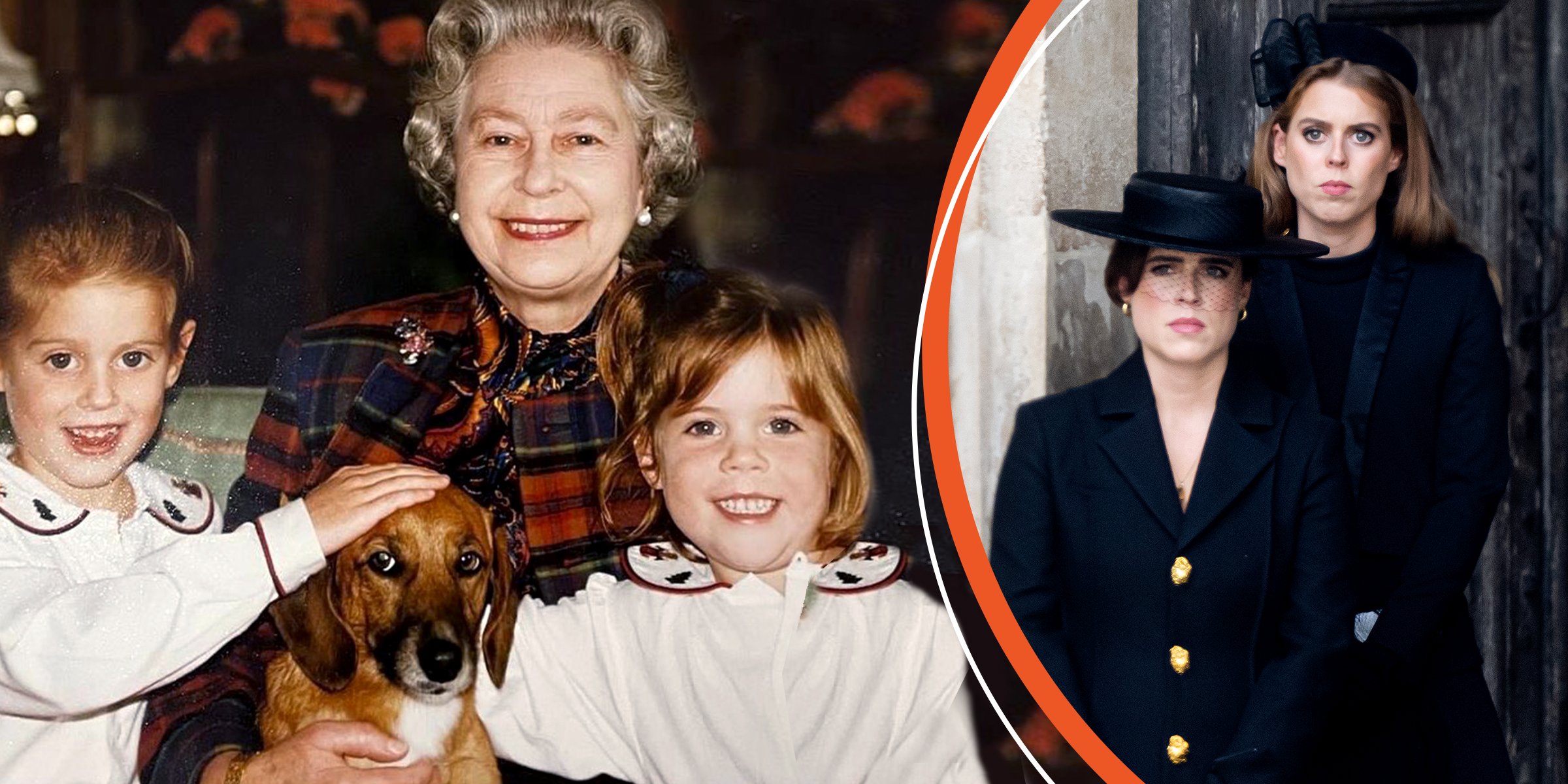 Princess Beatrice, the Queen, and Princess Eugenie, 2022 | Princess Beatrice and Princess Eugenie, 2022 | Source: Instagram.com/princesseugenie | Getty Images
Queen Was 'Leading' Eugenie & Beatrice through the World — Now Fate of Princesses Is in Hands of King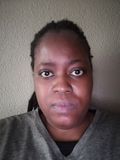 The late Queen had been "leading" and taught her granddaughters, Princess Eugenie and Princess Beatrice.

King Charles III and Prince Andrew had a feud over the "blood Princesses" and their futures in the Royal Family.

The royal sisters still relied on Uncle Charles.
In their joint statement honoring their late grandmother, the Queen's life, Princess Eugenie and her sister Princess Beatrice shared their unique relationship with the royal. Eugenie shared a throwback image of the trio posing with a dog.
The Instagram post's photo showed the two siblings as young girls, smiling at the camera as they posed alongside the late monarch. One of the sisters petted a dog featured in the fun image.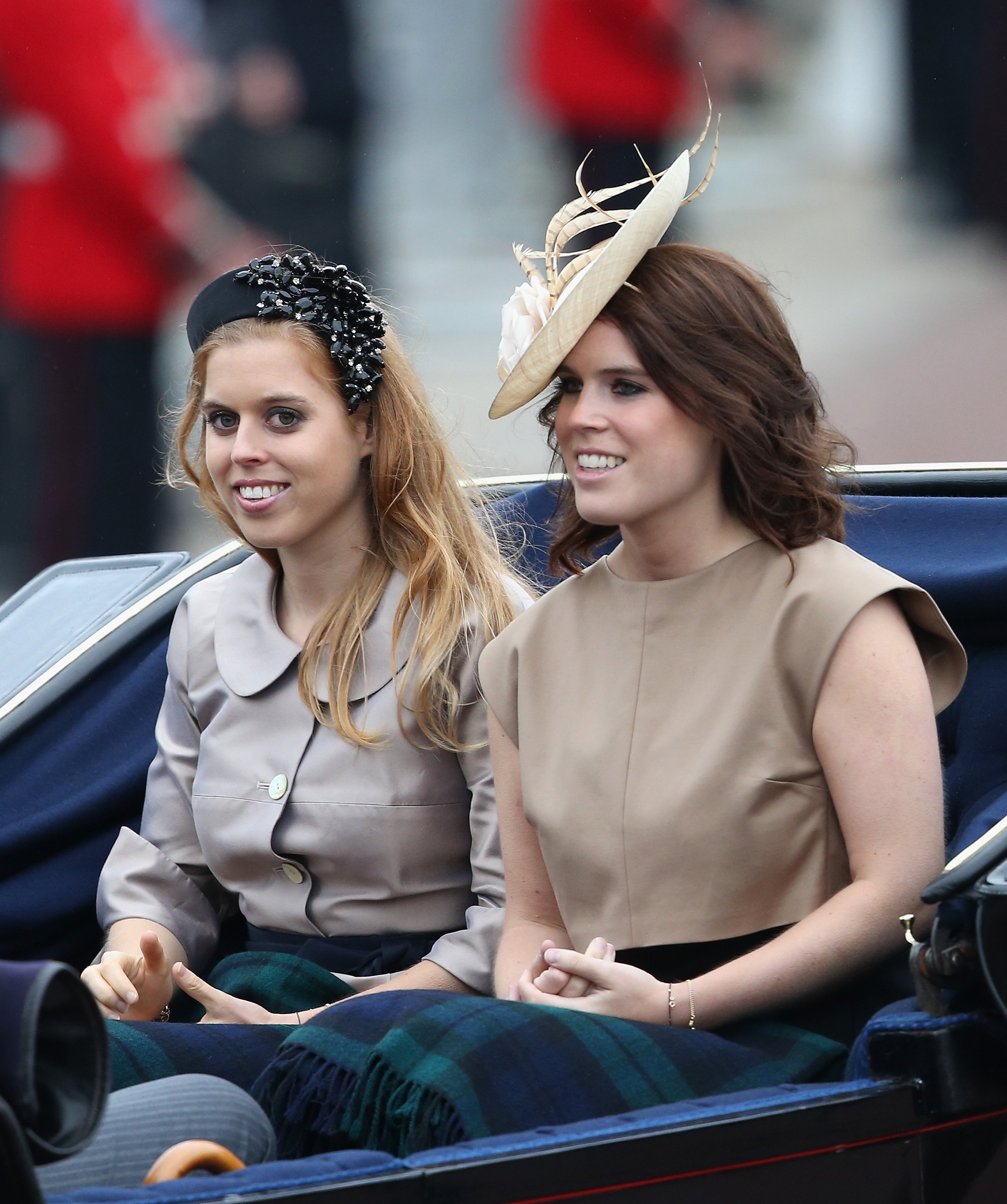 Princess Beatrice and Princess Eugenie during the Trooping the Colour on June 13, 2015, in London, England | Source: Getty Images
Eugenie started her post by calling the Queen their "dearest Grannie." She explained how they hadn't been able to put much into words since the royal left them, noting how there had been silence, tears, hugs, laughter, and loneliness as they mourned her collectively, adding:
"We, like many, thought you'd be here forever. And we all miss you terribly."
She described Her Majesty as their guide, matriarch, and the "loving hand" that was "leading" them through the world. The late royal's granddaughter shared how the Queen had taught them many things they'd cherish forever.
The sisters thanked their grandmother for making them laugh, "picking heather and raspberries," for their teas, marching soldiers, joy, and comfort. Beatrice and Eugenie thought the late Queen would never know her impact on people worldwide and the Royal Family.
They said the world was mourning her and thought the tributes would make the monarch smile showing what a remarkable leader she was. The siblings were glad their grandmother was reunited with their grandfather, the late Prince Philip.
Eugenie and her sister bid their grannie goodbye and said it had been an honor to have been her granddaughters. The pair also shared how proud they were of the Queen.
On September 17, 2022, a vigil was held at Westminster Hall at the Palace of Westminster in London for Her Majesty. The Queen's eight grandchildren, including Beatrice and her sister, were present at the event.
The other attendees were King Charles, his sons Princes Harry and William, Zara Tindall, Peter Phillips, Lady Louise Windsor, and James Viscount Severn. According to E! News, William stood at the head of the monarch's coffin for fifteen minutes.
Flanking him were Princess Anne's children, Phillips and Tindall. Harry stood on the opposite side of the coffin next to Prince Andrew's daughters, Eugenie and Beatrice, while Prince Edward's children, Lady Louise and her brother, stood in the middle.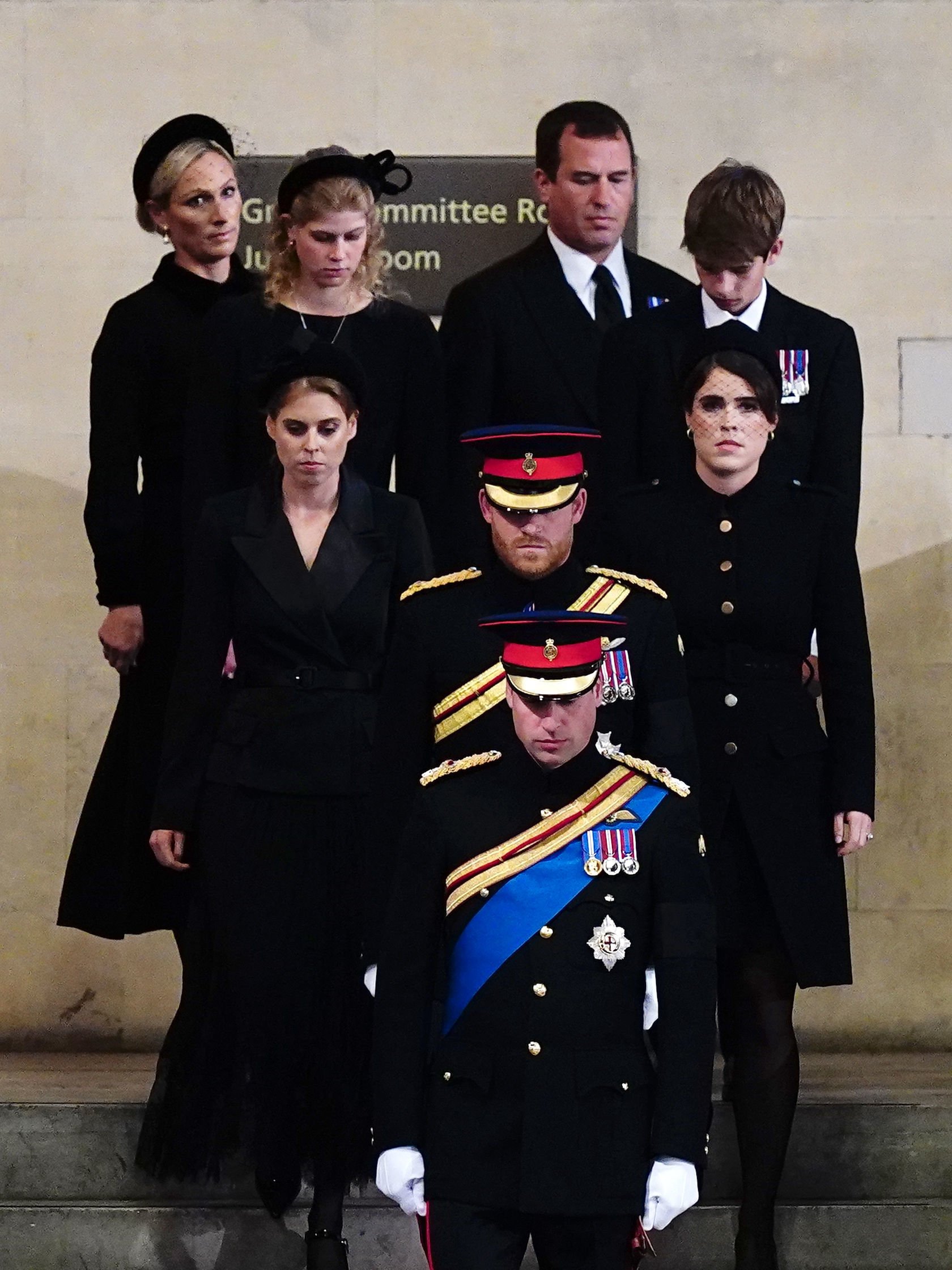 Prince William, Prince Harry, Princess Eugenie, Princess Beatrice, Peter Phillips, Zara Tindall, Lady Louise Windsor, and James, Viscount Severn hold a vigil in honor of Queen Elizabeth II at Westminster Hall on September 17, 2022, in London, England | Source: Getty Images
The grandchildren bowed as the public walked past to view the coffin as it lay in state on the catafalque. The Queen had bonded with all her grandchildren, but she shared a special affection with Eugenie.
Eugenie's Lifelong Bond with Her Late Grandmother
According to Town & Country, it was evident that Eugenie and her grandmother were close because of how the younger royal spoke about her, the Queen, in public. William and Harry were generally formal when speaking about Her Majesty in public by calling her "the Queen."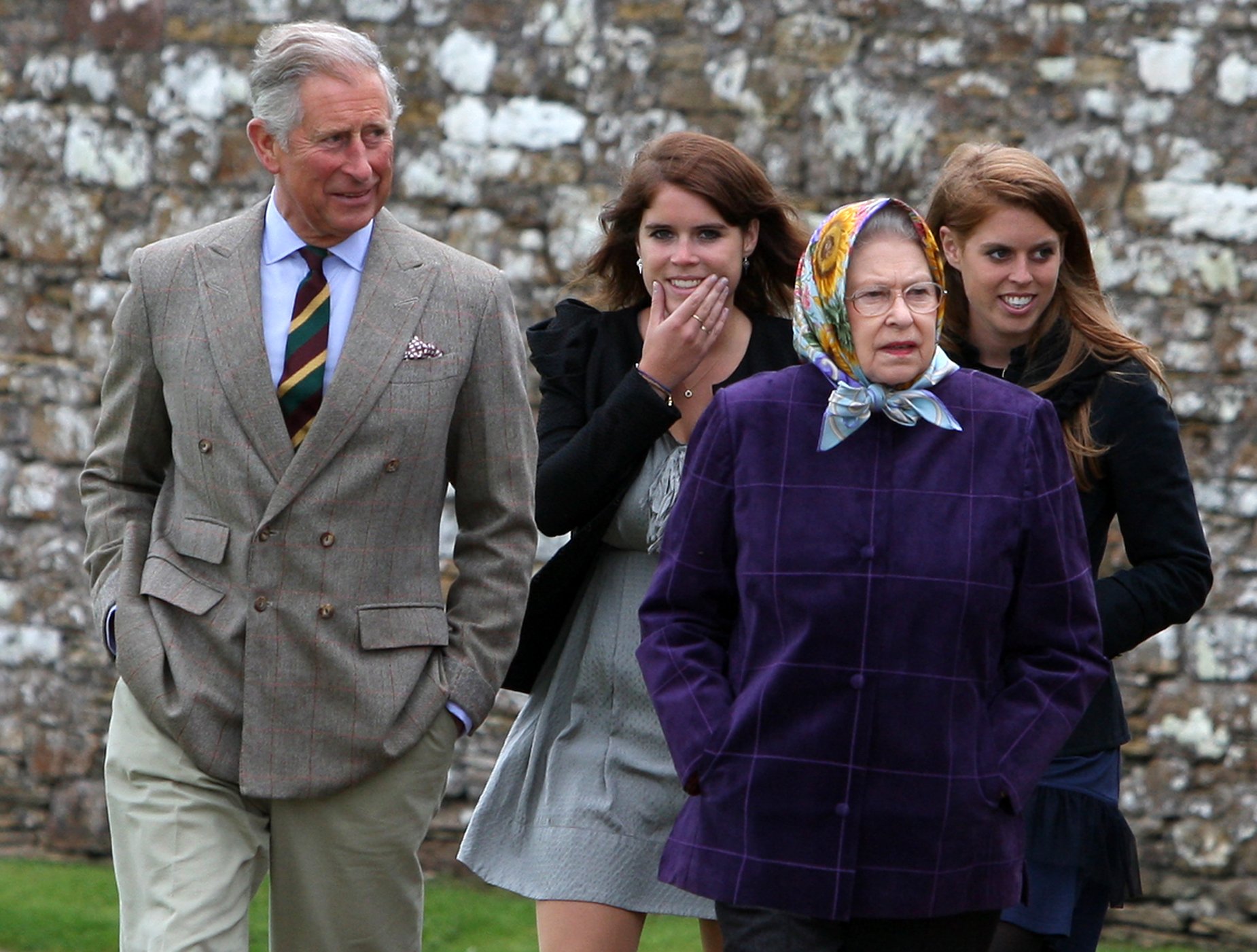 Prince Charles, Queen Elizabeth II, Princess Eugenie, and Princess Beatrice at the Castle of Mey after a private family holiday around the Western Isles of Scotland, on August 2, 2010, in Scrabster, Scotland | Source: Getty Images
Eugenie regularly and openly referred to the late royal as "Grannie." In The Spectator piece, where she honored the late monarch during her Platinum Jubilee, Beatrice's sister shared how the Queen was "incomparable" and had reached a "record-breaking milestone."
She noted how Her Majesty also happened to be her "grannie, and I am a very proud granddaughter." Eugenie and her grandmother were so close that the Queen was allegedly one of the few people who knew about her engagement to Jack Brooksbank from the start.
The monarch reportedly knew before Eugenie's friends, cousins Harry and William, and the rest of the Royal Family. Speaking to BBC's "The One Show", Andrew's daughter that the first people who knew were her parents, siblings, her late grandfather, and the Queen.
In her The Spectator article, Eugenie revealed that when she thought about her son, August, and what she'd like for his future, she considered her grandmother and what she'd stood for. She wished her child to have the Queen's calm, patience, kindness, and ability to laugh at himself.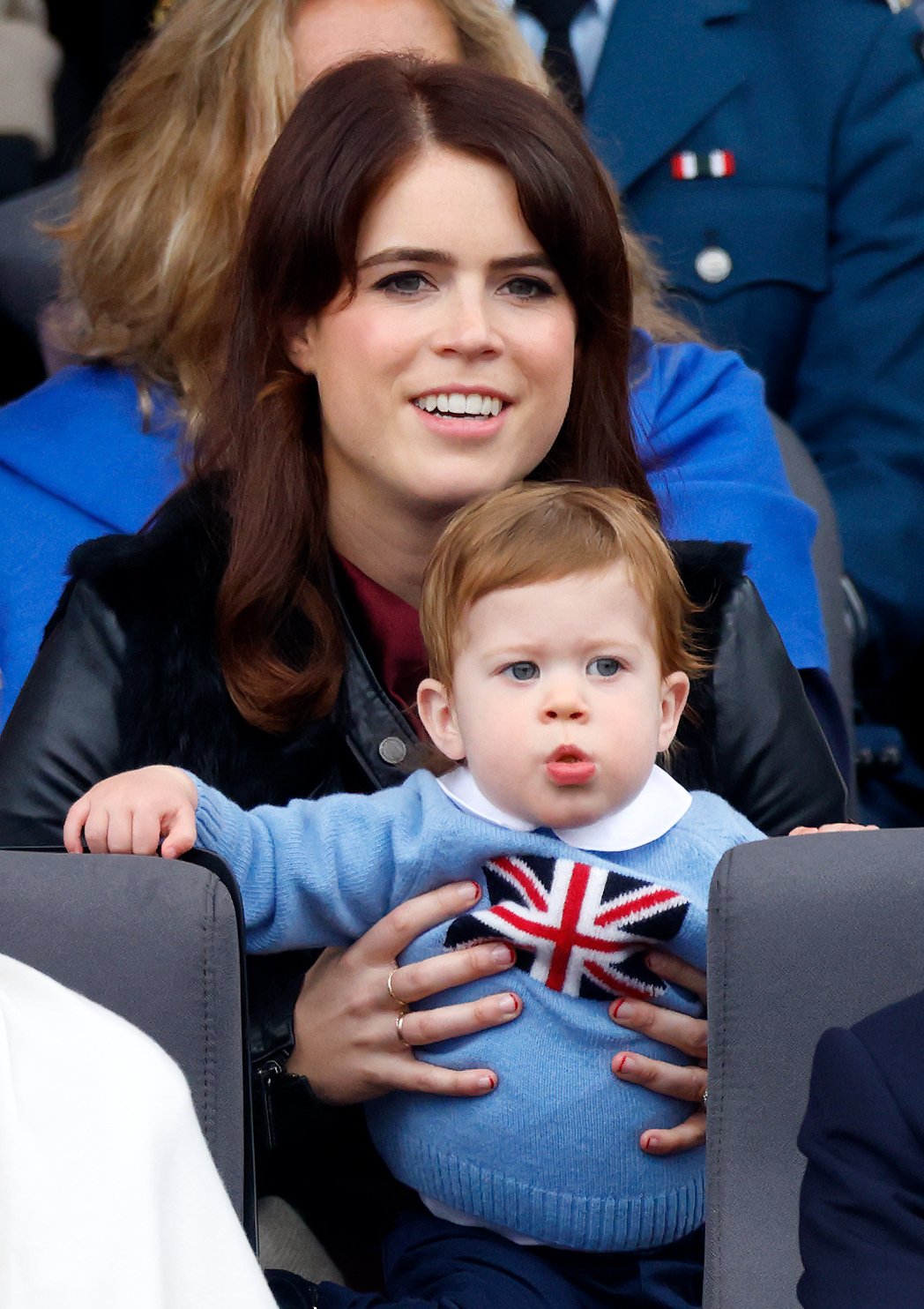 Princess Eugenie and son August Brooksbank at the Platinum Pageant on The Mall on June 5, 2022, in London, England | Source: Getty Images
Even though Beatrice's sister was close to Her Majesty, she and her sibling appeared to be treated differently from their cousins. The two sisters were allegedly left out of something significant.
Despite the Bond Eugenie Had with the Queen, She and Beatrice Were Excluded from the Funding
In their joint Instagram tribute to Her Majesty, Beatrice and Eugenie had expressed their knowledge that their uncle, King Charles, would continue leading by the Queen's example. The sisters noted how he'd dedicated his life to "service".
However, according to Express, Sarah Ferguson's daughters had HRH titles but didn't receive their cousins' funding. The reason was that they didn't undertake work in support of the Queen.
In Robert Lacey's book, he claimed the new King [Charles III] had refused for the sisters [Princesses Beatrice and Eugenie] to become working royals, who currently have regular jobs.
However, whether they would continue being excluded from funding depended on King Charles. The publication claimed the Duke of York was "infuriated" that his daughters were excluded from the monies and senior royal duties.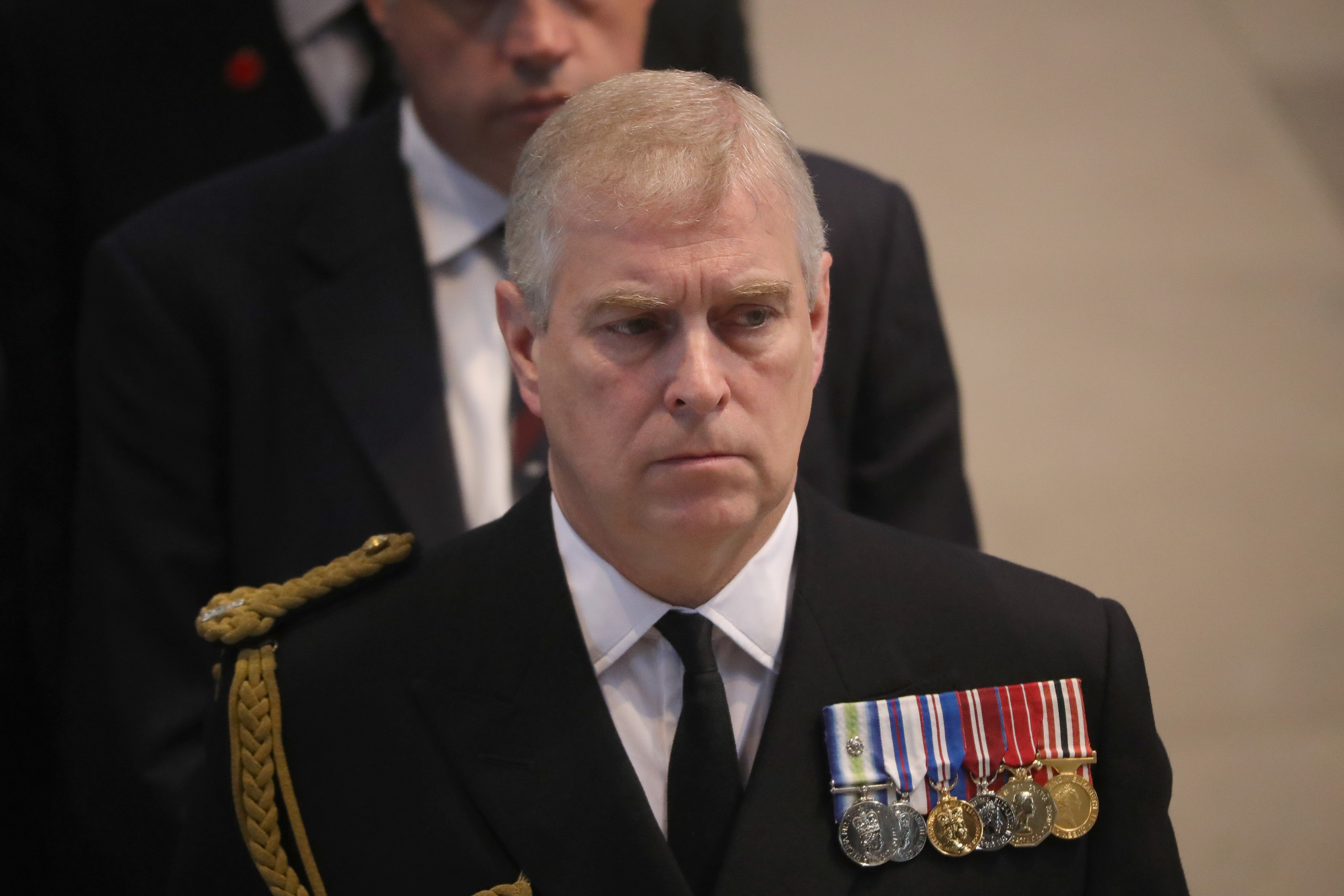 Prince Andrew at a commemoration service at Manchester Cathedral on July 1, 2016, in Manchester, England | Source: Getty Images
Author and journalist Edward Klein alleged that Andrew had made a "tremendous effort" to keep his daughters close to his late mother so they could have a future as paid members of the Royal Family. In addition to their royal titles, the parent wanted the pair to have security and to be seen as working royals because they were "blood princesses".
In 2016, the sibling's father was allegedly "furious" when the Queen turned down his request to have the princesses funded by the Sovereign Grant. Andrew saw it as a snub, and Klein claimed King Charles was the one who decided because he wanted the royals to get their "value for money", adding:
"He believes his daughters are being overshadowed by William, Kate, and Harry, and it will get worse as Prince George and Princess Charlotte get older."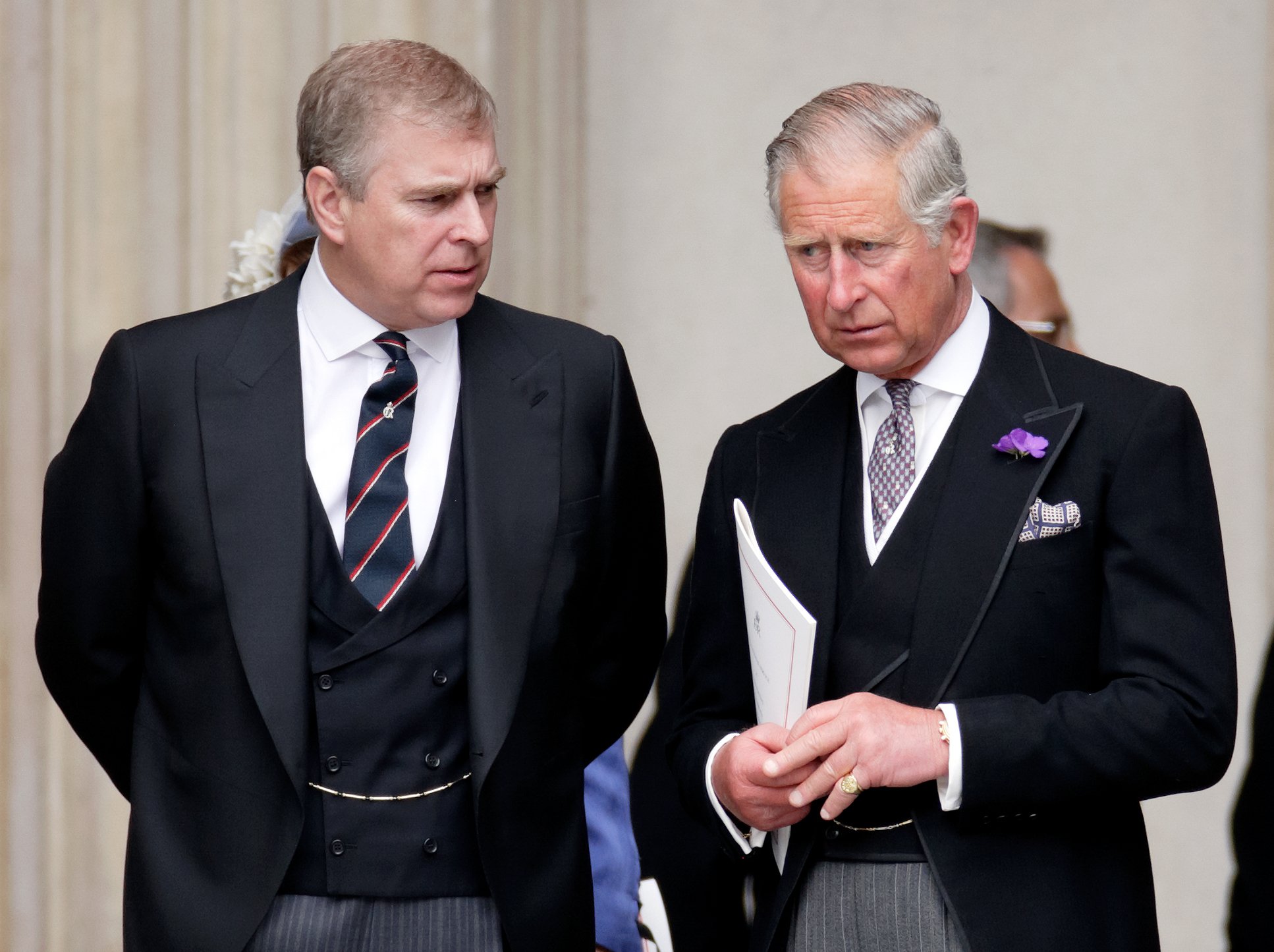 Prince Andrew and Prince Charles at a Service of Thanksgiving to celebrate Queen Elizabeth II's Diamond Jubilee on June 5, 2012, in London, England | Source: Getty Images
The alleged disagreement on whether Eugenie and Beatrice should be working royals put a rift between King Charles and Andrew. In Robert Lacey's book, "Battle of Brothers", he claimed the new King had refused for the sisters to become working royals, who currently have regular jobs.
Please fill in your e-mail so we can share with you our top stories!