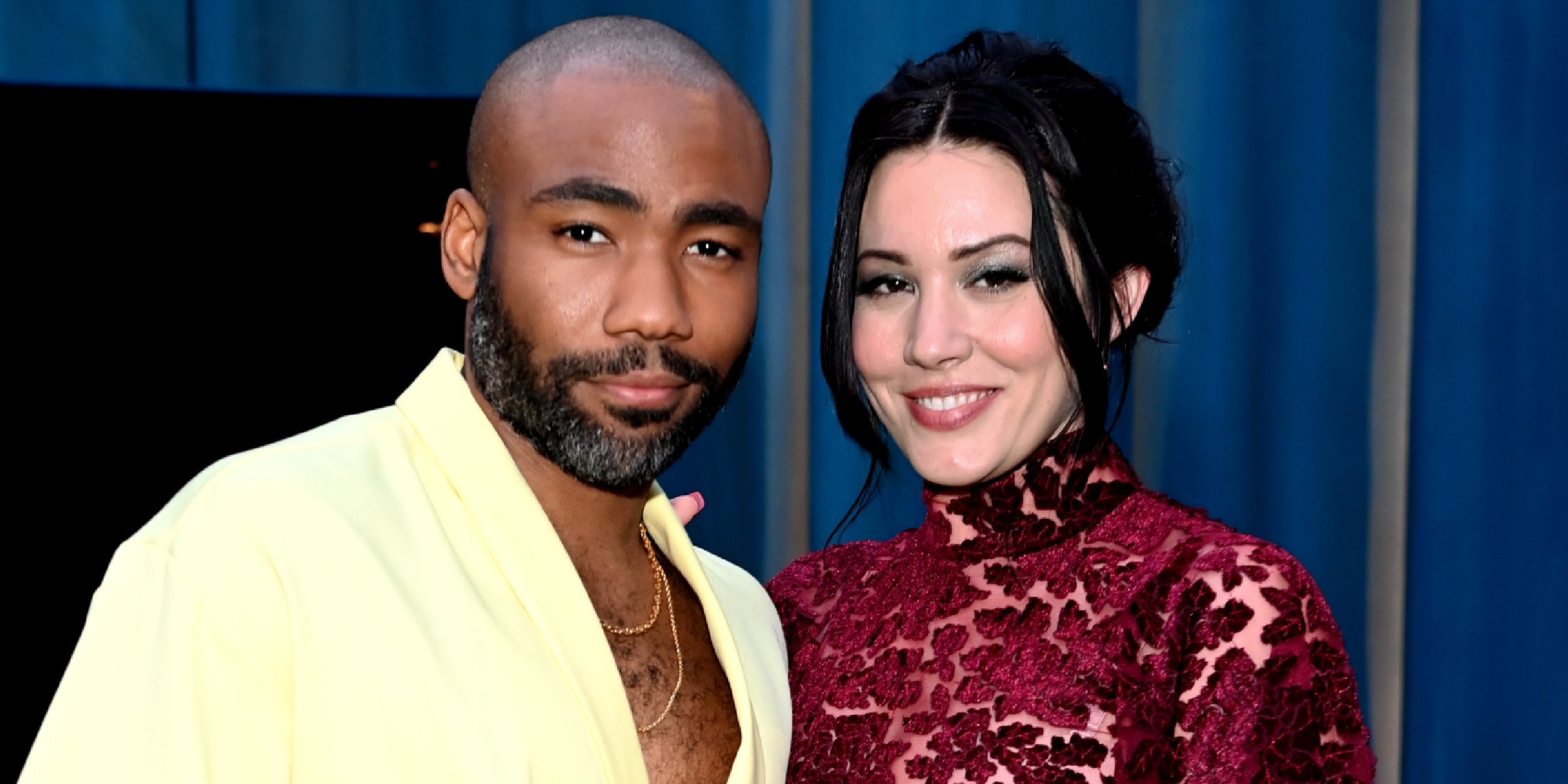 Donald Glover and Michelle White | Source: Getty Images
Michelle White Is Donald Glover's Partner and the Mother of His Children - Get To Know Her

Donald Glover is a well-known Hollywood actor and musician who has proven to be a talented writer and comedian. The Emmy award-winning star is succeeding in the entertainment industry and enjoying life with his partner Michelle White, who most people think is Donald Glover's wife.
Michelle White is Donald Glover's longtime partner and mother of his children. Glover is known for his role in his series "Atlanta" from 2016. The series earned the actor a Golden Globe Award in 2017 for the part and bagged an award for Best Series.
The California-born multi-hyphenate's other appearances were on 2019's "The Lion King," "Solo: A Star Wars Story" in 2018, and "Spider-Man: Homecoming" in 2017. Glover performs under the stage names mcDJ and Childish Gambino as a musician.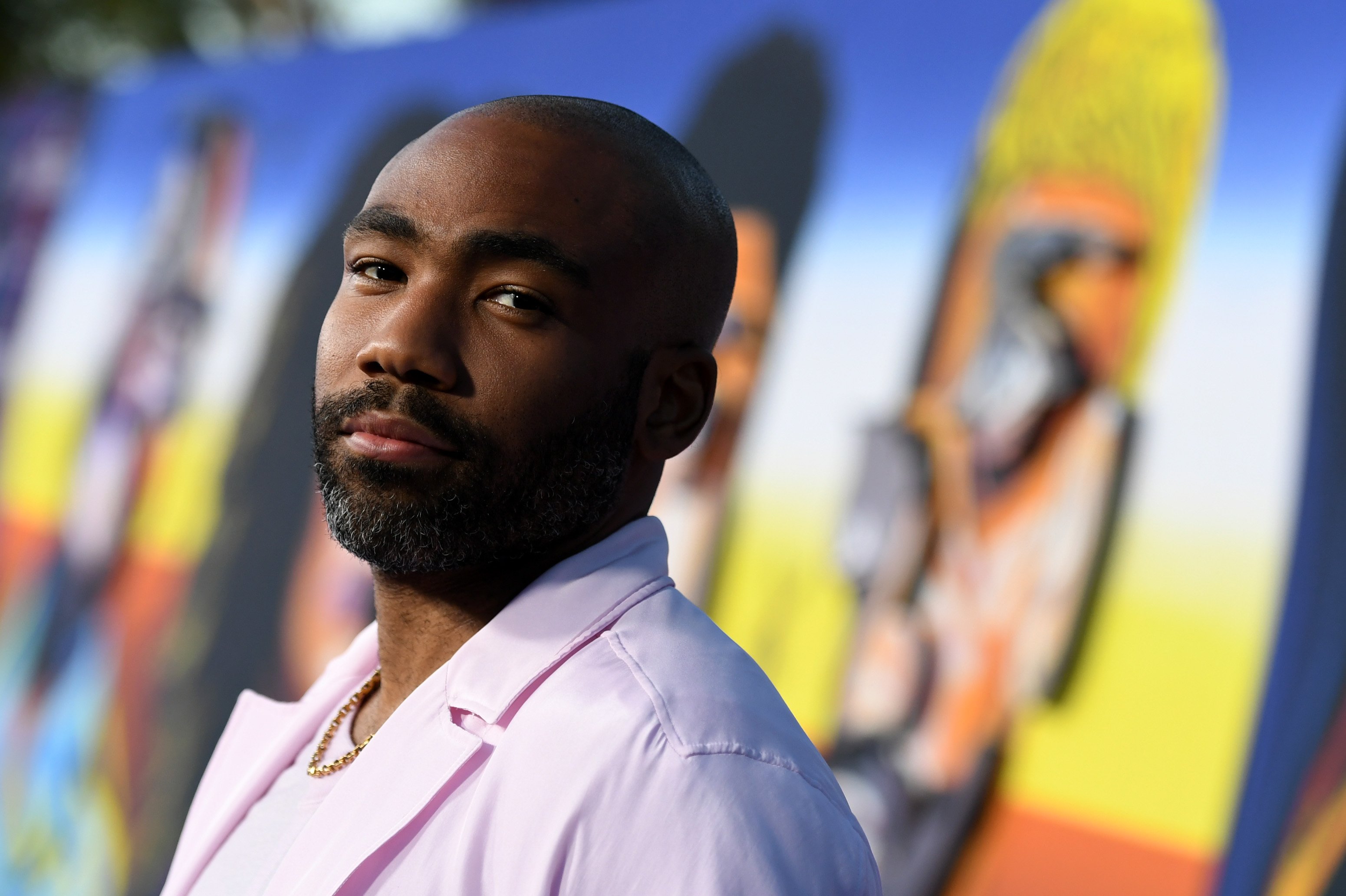 Donald Glover at Hollywood Forever on March 24, 2022, in Hollywood, California. I Source: Getty Images
Glover thanked White, who he referred to as the mother of his child, for helping him to believe in people again and that things are possible.
He released his first studio album as Childish Gambino in 2011 with "Camp," "Because the Internet" in 2013, and "Awaken, My Love!" in 2016. The successful entertainer also wins in his personal life with his longtime partner Michelle White, with whom the 38-year-old shares three kids.
Who Is Michelle White?
Michelle White was born on May 18, 1989, and is Asian-American. Due to White and her partner, Donald Glover, keeping their relationship private, little is known about her background or career. However, her boyfriend often publicly declares his love for her and mentions her during interviews and in his acceptance speeches at numerous award events.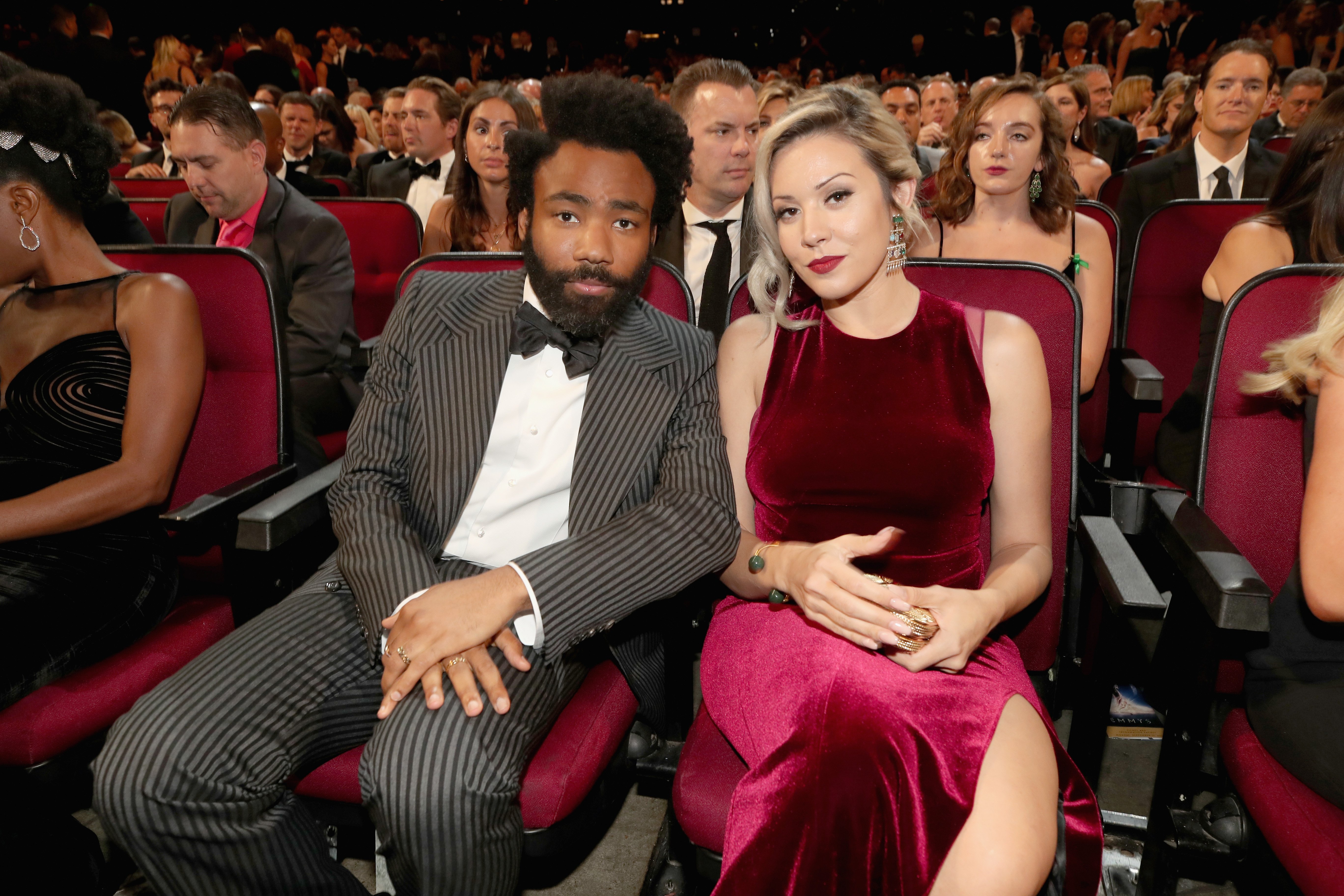 Donald Glover and Michelle at the Microsoft Theater on September 17, 2018. I Source: Getty Images
In 2017, the actor gave his girlfriend a touching shoutout during his Emmy acceptance speech and thanked her for always loving him. The 38-year-old star said:
"I want to thank Michelle, my partner. You love me even with how crazy I get."
That same year during his Golden Globe acceptance speech, he thanked his girlfriend and his first child as they had become parents for the first time. Glover thanked White, who he referred to as the mother of his child, for helping him to believe in people again and that things are possible.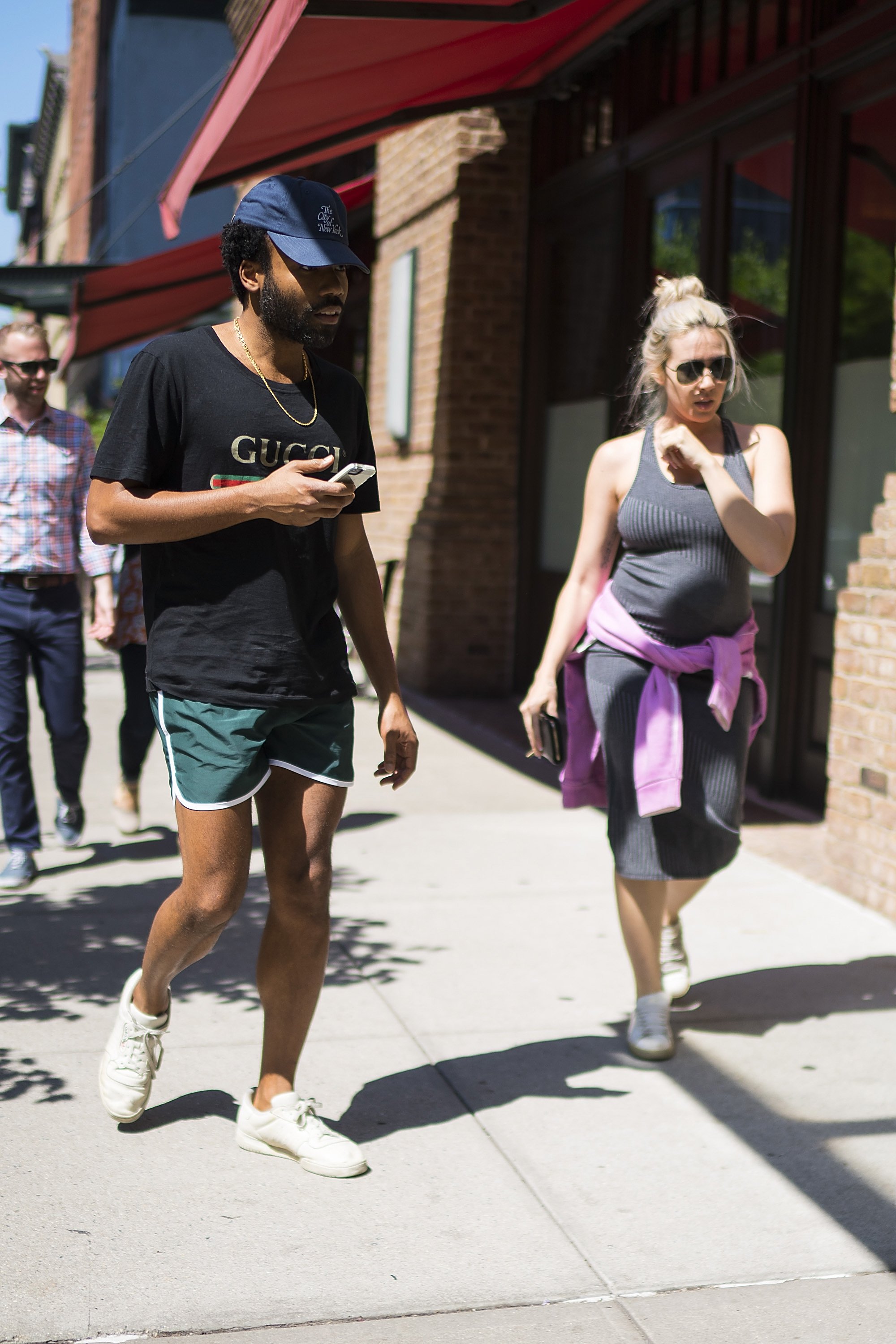 Donald Glover and Michelle White are seen in Tribeca on May 24, 2018, in New York City. I Source: Getty Images
Why Do People Think That Donald Glover and Michelle White Are Married?
Donald Glover and Michelle White have been together for years; however, it's unclear when the two started dating. The musician has been open about how he felt about marriage, revealing to The Hollywood Reporter in 2017 that he doesn't believe in it. Glover said, "It doesn't serve the purpose that I would want it to serve."
Just two years later, though, the 38-year-old seemed to have changed his mind about how he felt about marriage as he referred to White as his "wife" during a press tour for the reboot of "The Lion King," where he voiced Simba. He spoke to ET mid-2019 and recalled how his first child reacted to the film.
Glover mentioned that his son kept looking at him back and forth while looking at the film when he came on the screen and further mentioned that his "wife" said their son was getting it and recognized that it was him in the movie. While it's unclear if the "Atlanta" star and White are indeed husband and wife, there have been rumors for some time that the 38-year-old actor married his partner secretly.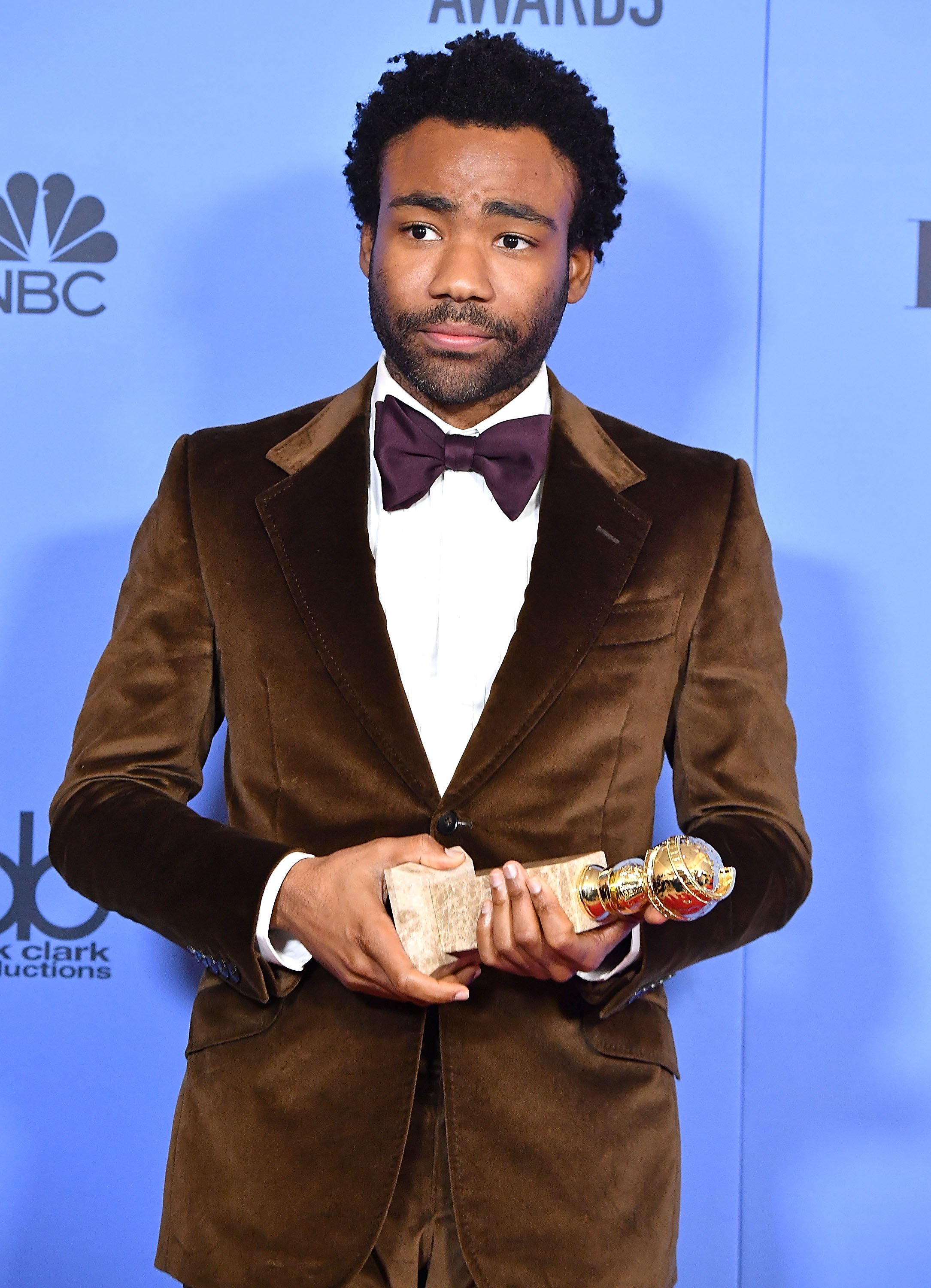 Donald Glover at The Beverly Hilton Hotel on January 8, 2017, in Beverly Hills, California. I Source: Getty Images
How Many Kids Does Michelle White Have with Donald Glover?
One known fact about Michelle White and Donald Glover is that they are parents to three kids. They had their first child, Legend, in 2016 when White became known as the famous star's partner. They welcomed their second-born, Drake, about two years later in January 2018.
After Drake's birth, his father said during an interview with People in 2018 that White was very supportive and doing the "hard stuff." He said not much had changed for him and expressed:
"I think my partner has been doing all the hard stuff. She's just very supportive."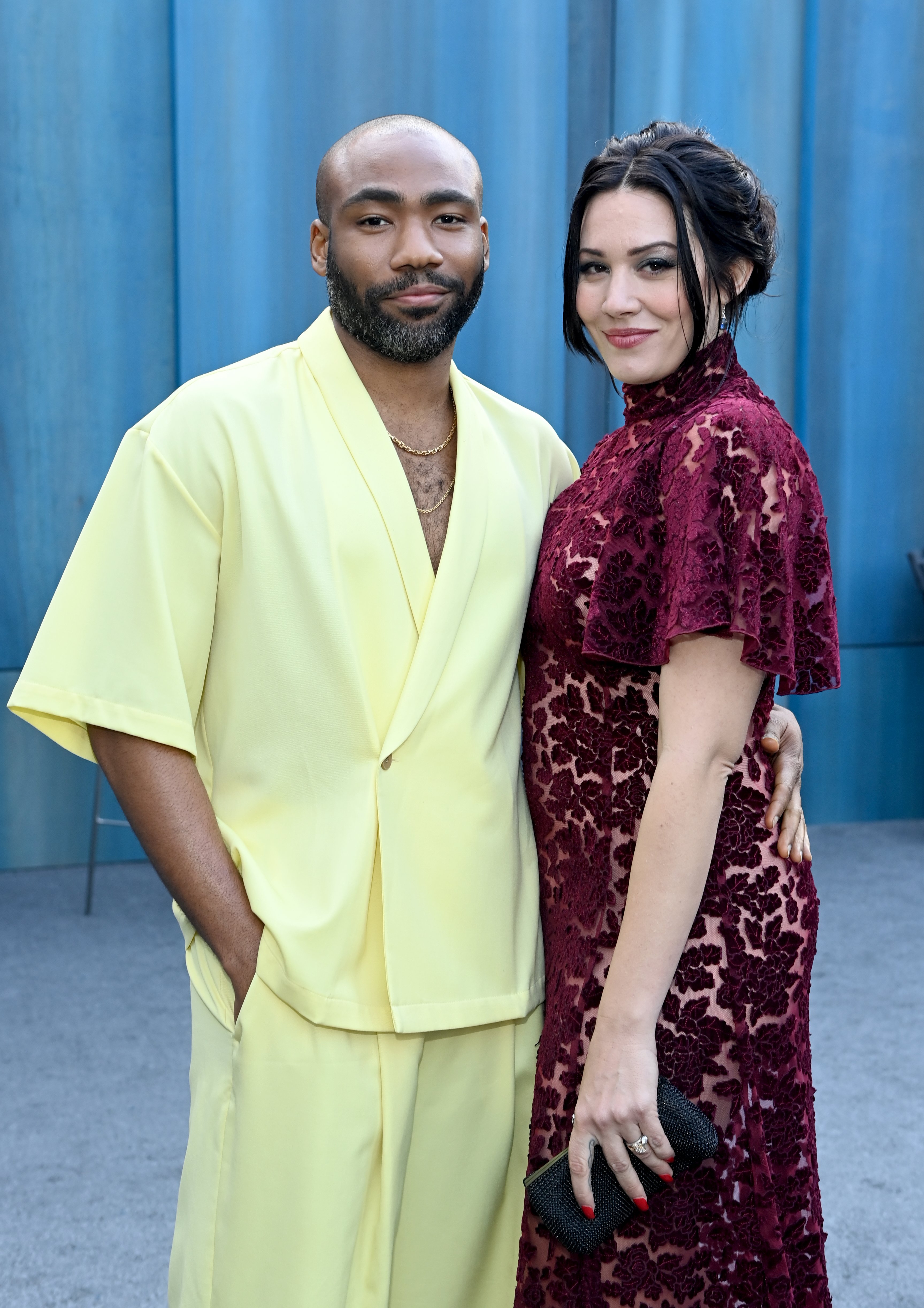 Donald Glover and Michelle White at Wallis Annenberg Center for the Performing Arts on March 27, 2022, in Beverly Hills, California. I Source: Getty Images
The couple became parents again in 2020 and went on to have their third child in May, who they named after the comedian's father, Donald Glover, Sr. In 2020, Glover spoke about his kids during an interview with GQ. He said his first son, Legend, was all grown up, and he and his partner had another child "during the coronavirus."
The 38-year-old also mentioned that his third child was born around the same time as George Floyd's death. He revealed the details after his son's birth and the mixed emotions he experienced, describing the experience as "nuts" and saying:
"I was in the hospital bed. My son had just been born, like, an hour before, and I was watching the George Floyd video."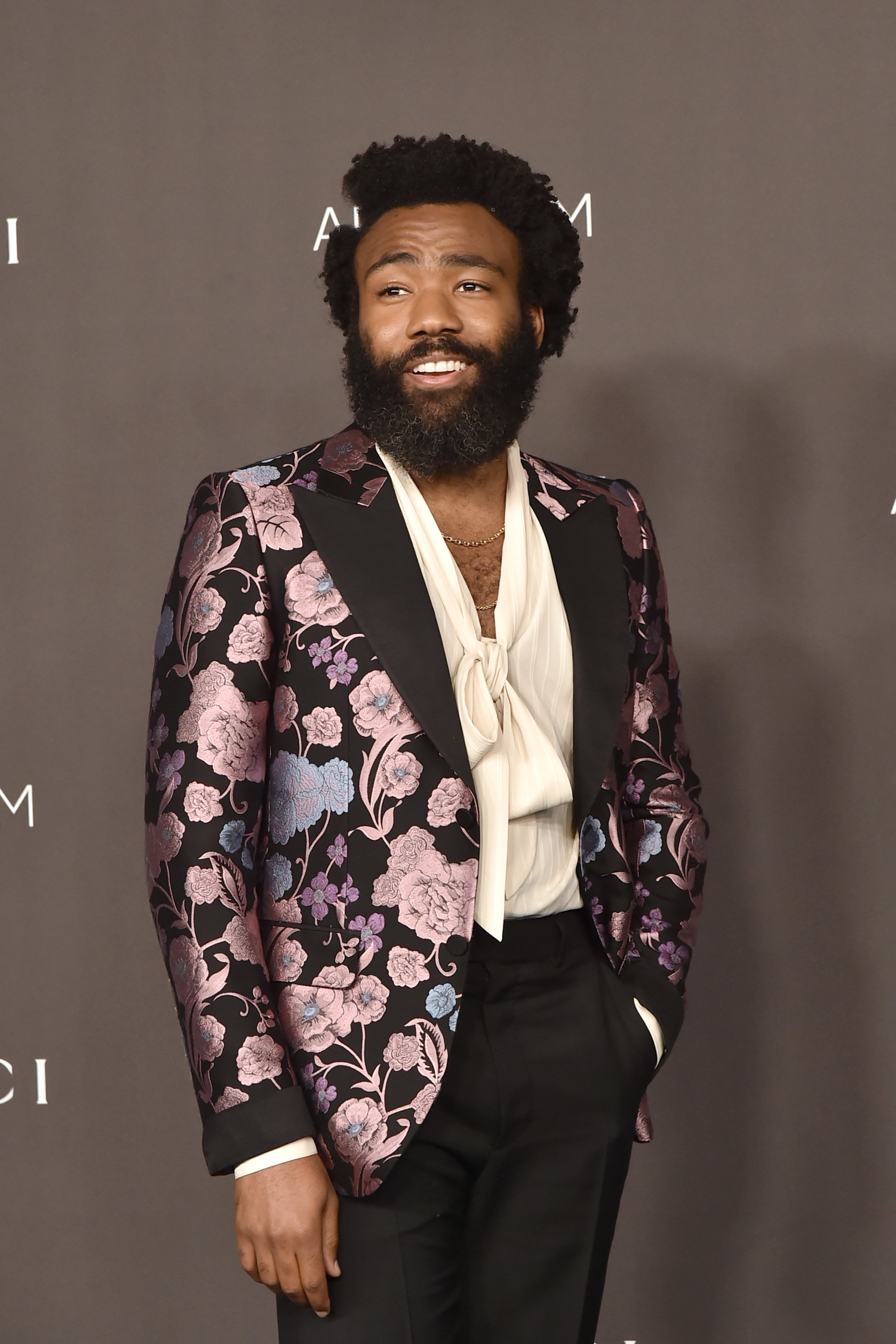 Donald Glover at LACMA on November 02, 2019, in Los Angeles, California. I Source: Getty Images
He went on to say it was weird for him because he had just experienced joy after the birth of his son and was now seeing something that made him feel the opposite. The comedian further shared at the time that his dad had also passed away just recently.
The 38-year-old also expressed that he didn't know how to describe how he felt and said the only thing he could say was that "it was just expanding" The "Atlantic" star also revealed in the interview that the couple is considering expanding their family. He said that they had been talking about taking the adoption route as White said she's freezing her eggs, and he also said he might "get a vasectomy."
Donald Glover said adoption is also a "great" option for them because he would like to have a baby girl after having so many boys. He mentioned, "And we actually have been talking about [it] because we have three boys, so I'm like, 'Oh, it might be nice to get a girl in there."
Please fill in your e-mail so we can share with you our top stories!