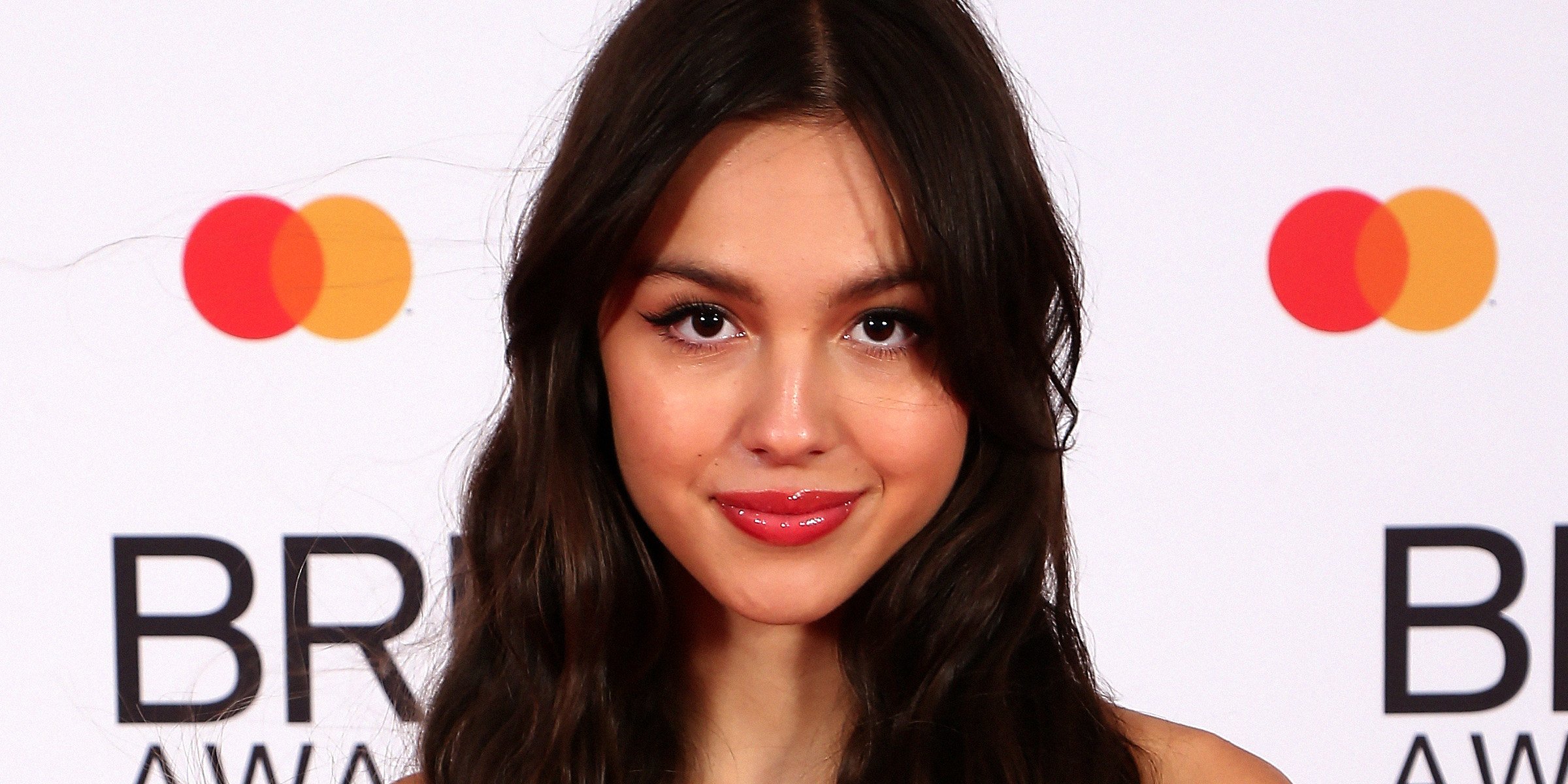 Olivia Rodrigo | Source: Getty Images
Olivia Rodrigo's Parents Played a Big Role in Her Pursuit of Music - More about Them

Olivia Rodrigo's parents have played a significant role in her becoming a success story at a young age. She took the entertainment industry by storm and made a name for herself when she released her debut single in 2021.
Olivia Rodrigo is a singer, songwriter, and actress born on February 20, 2003. She made her acting debut in 2015 and has since starred in several movies and series.
She is known for her roles in "An American Girl: Grace Stirs Up Success," "Bizaardvark," "High School Musical: The Musical: The Series," "New Girl," and more.
Olivia Rodrigo's Childhood
Olivia's road to fame did not start overnight. She was born and raised in Temecula, California, was grounded in music as a child, took vocal lessons, and started singing early.
Before she turned ten, vocal coach Gwyn Sanborn heard Olivia perform for a talent show and later said everyone was blown away because she was young but owned the stage.
At that young age, she could perform with a band live in front of an audience, and according to Gwyn, she did a fantastic job. She went on to perform at different local shows and wowed the audience with her vocals each time.
In addition to taking vocal lessons, she learned to play different musical instruments. Not only was she interested in music, but she was also a fast learner.
A few weeks after learning to play the guitar from her music teacher Hannah Warner, 13-year-old Olivia could play her favorite tunes while singing along.
Hannah said she knew Olivia was talented because when she played in front of a crowd, it seemed like everyone was hanging on to the notes played until she reached the end.
Shortly after her guitar performance, she landed a guitar-playing role as Paige Olvera on "Bizaardvark" alongside Madison Hu, Jake Paul, DeVore Ledridge, Ethan Wacker, and others.
Who Are Olivia Rodrigo's Parents?
Olivia Rodrigo's parents are Sophia and Ronald Rodrigo. Her father is Filipino and a therapist, while her mother, who has Irish and German ancestry, is a school teacher.
As a teenager, her paternal great-grandfather had moved to the United States from the Philippines. However, he ensured they never forgot their roots and the singer constantly celebrates her Filipino heritage.
Olivia Rodrigo's Parents Had Her Take Piano Lessons That She "Hated"
Olivia has been writing songs for as long as she can remember and remarked that her parents were always supportive. In an interview, she said her parents have VHS tapes of her making up songs.
At nine, she was already writing songs on the piano. The singer recalled that the first song she remembered writing on the piano was empowering for her age and was entitled "Superman."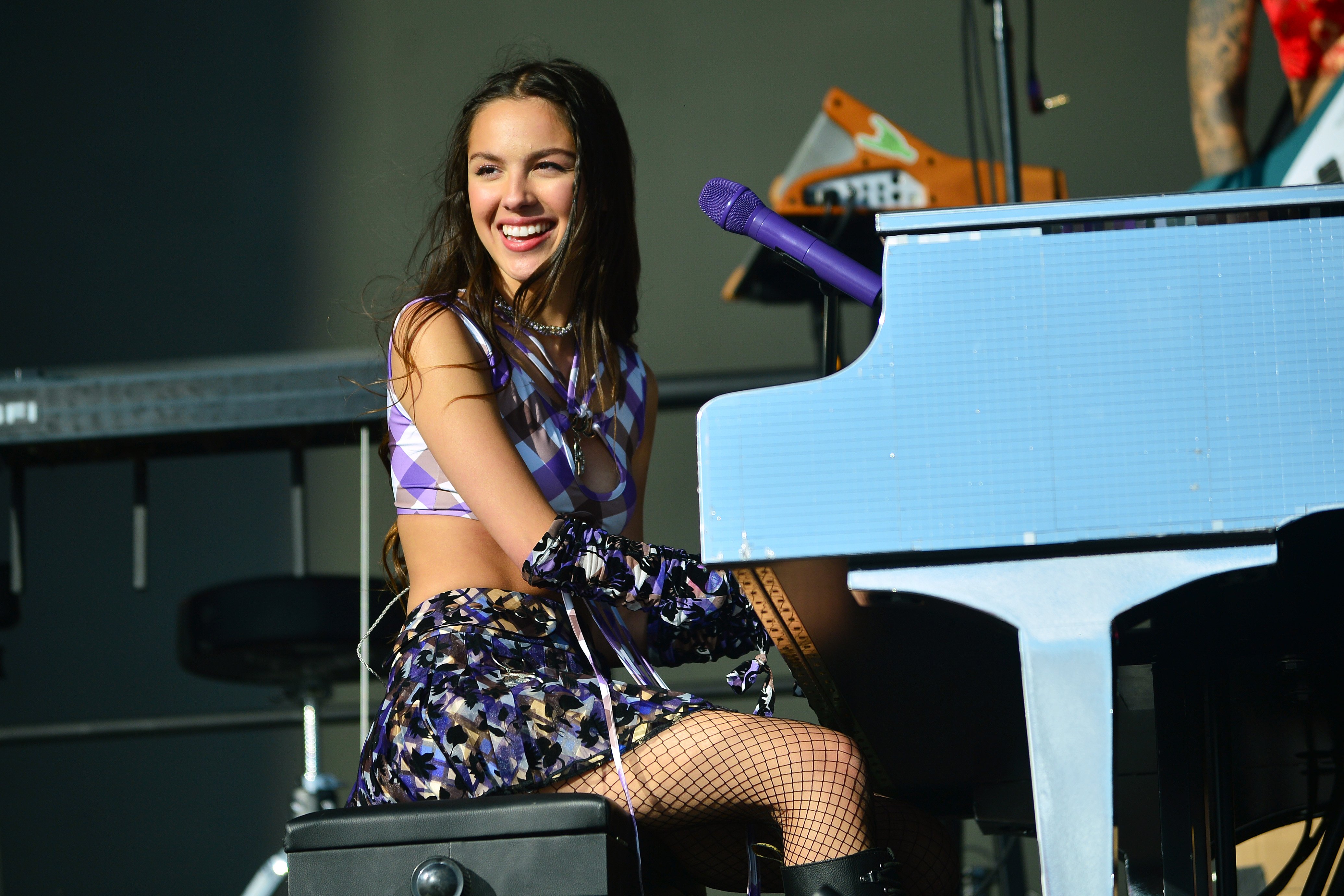 Olivia Rodrigo on stage at the Glastonbury Festival on June 25, 2022, in Glastonbury, England | Source: Getty Images
It was around that age when she took her first piano lessons, and it was no fun. She hated going to her classes and would cry before every lesson.
However, when she looks back, Olivia is glad that her parents forced her to take those lessons because the piano has become one of her favorite instruments.
The singer also remarked that she now uses the skills she learned from those classes daily. In January 2021, she released her debut single, "Drivers License," and four months later, her debut studio album, "Sour," followed.
Olivia's debut single stole the hearts of many fans as it reached number one in over 20 countries. It also became one of the 100 most streamed songs on Spotify.
The single she co-wrote with its producer Dan Nigro received over 15 nominations and won the 2021 Song of the Year at the Apple Music Awards and MTV Video Music Awards.
It also won Best Pop Solo Performance at the 2022 Grammy Awards, Top 5 International Songs at the Joox Malaysia Music Awards, and more.
Please fill in your e-mail so we can share with you our top stories!