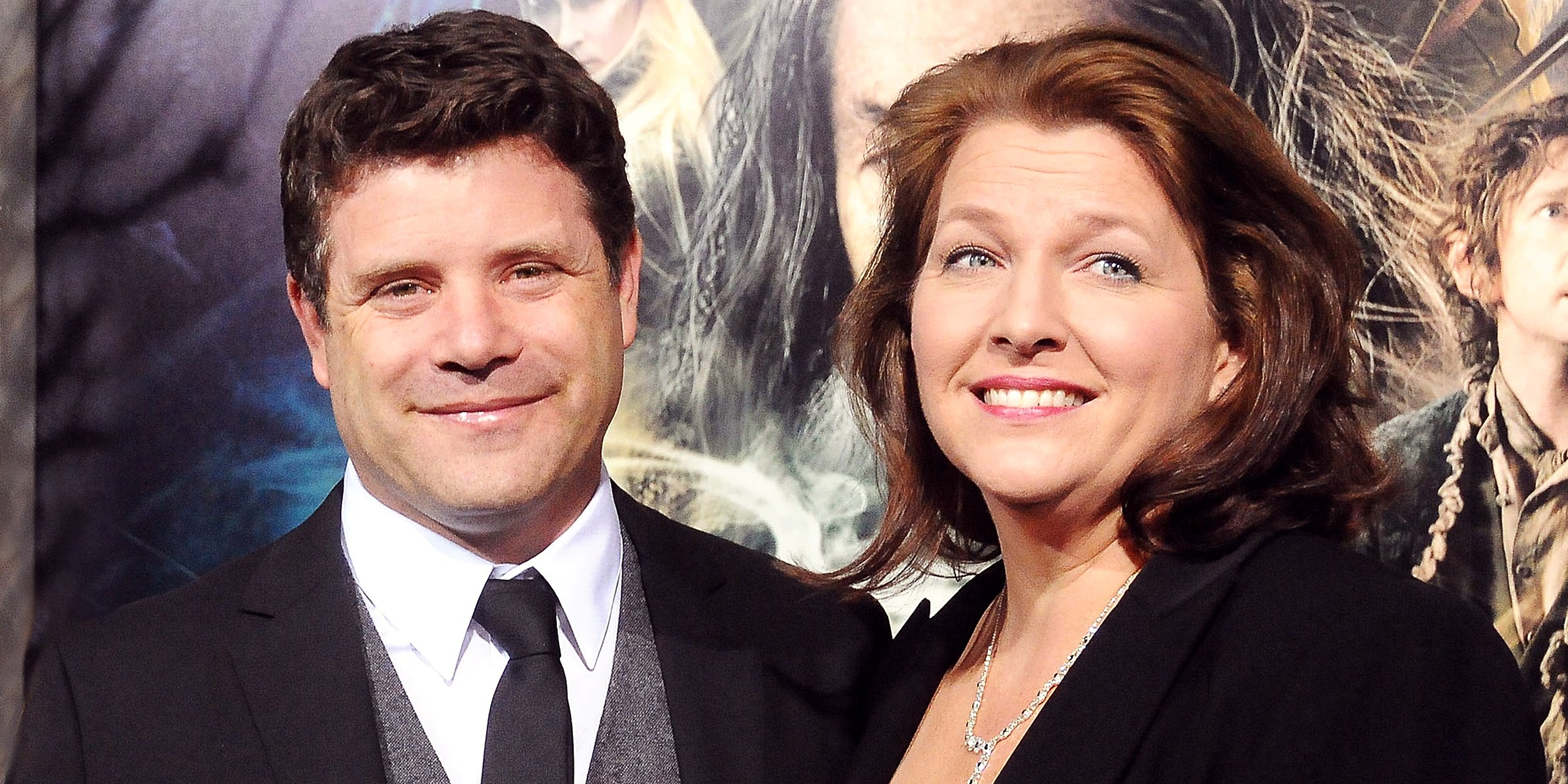 Sean Astin and Christine Astin (née Harrell) | Source: etty Images
Christine Harrell Became Mrs. Astin Eventually after a Fateful Phone Call – Facts about the Life of Sean Astin's Wife
Christine Astin (née Harrell), the wife of Sean Astin, has a life filled with incredible adventures as she builds a career behind the scenes that run parallel to her actor husband. Her eldest two daughters have worked with her at a production company.
Sean and Christine Astin share three beautiful daughters – and an Oscar nomination. Since their first meeting at the start of the nineties, the pair has been bashfully codependent, tightly interweaving their personal and professional lives.
The actor who portrayed Samwise "Sam" Gamgee to high acclaim revealed in his memoir on the making of "The Lord of the Rings" trilogy that his partner "instinctively knew" the project would have an extraordinary impact on their family.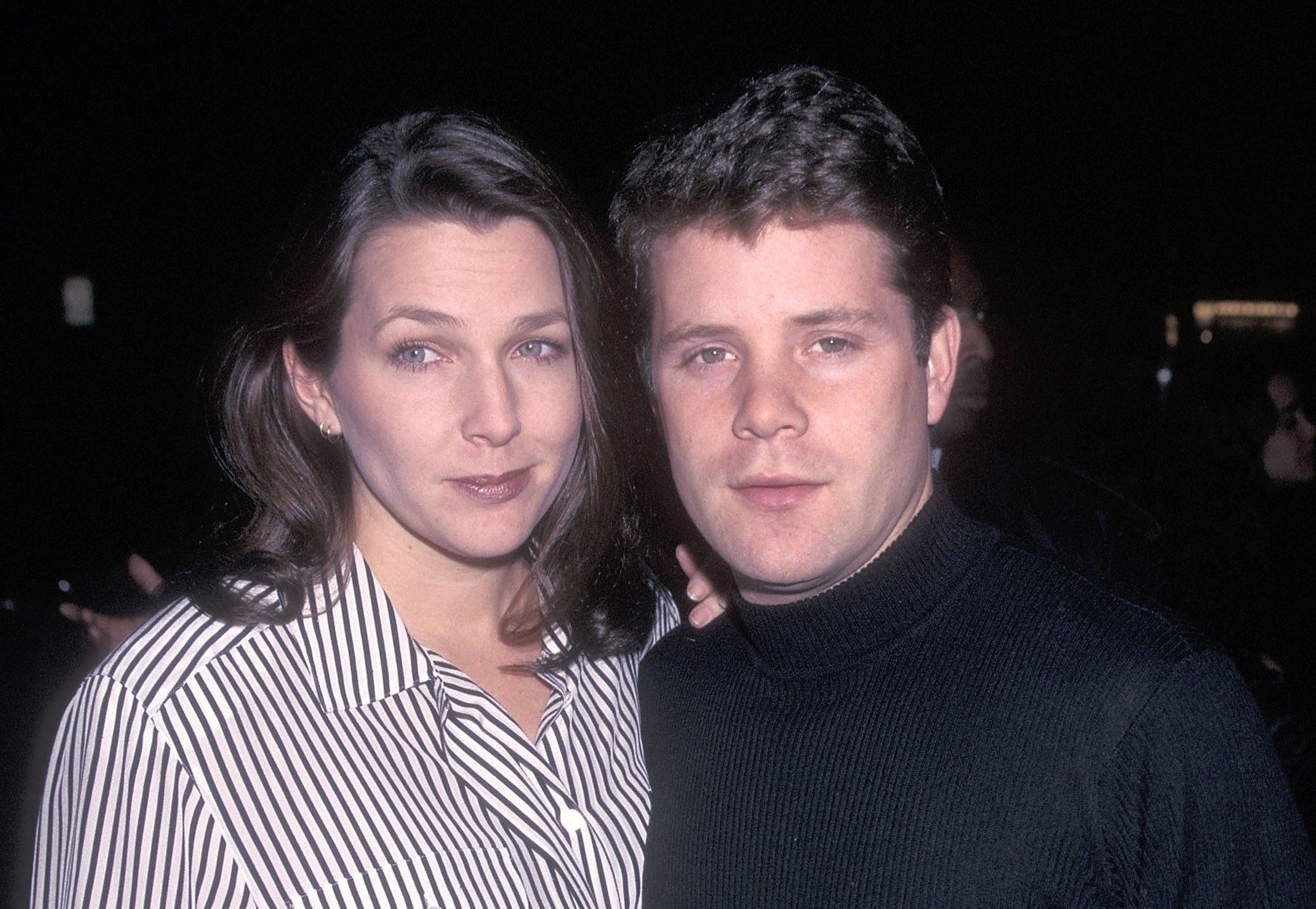 Actor Sean Astin and wife Christine Astin attend "The Thin Red Line" Beverly Hills Premiere on December 22, 1998 at the Academy of Motion Picture Arts & Sciences in Beverly Hills, California. | Source: Getty Images
Christine Astin Was a Beauty Queen and a Child Model
Christine Louise Harrell was born to Nancy Miller and Frank Harrell, a firefighter and entrepreneur, on September 12, 1967, in Indiana. At an early age, she took up modeling and won the title of Miss Teen Indiana 1984 at 17.
Upon graduating high school, she matriculated at Indiana University-Purdue University Indianapolis. She completed her studies at the University of California (UCLA) with a bachelor's degree, with dual majors in History and English American Literature and Culture.
The child model has had numerous jobs throughout her life, including running a 4-star restaurant. She is involved in the Girl Scouts of Greater Los Angeles and assisted the local government in city beautification projects.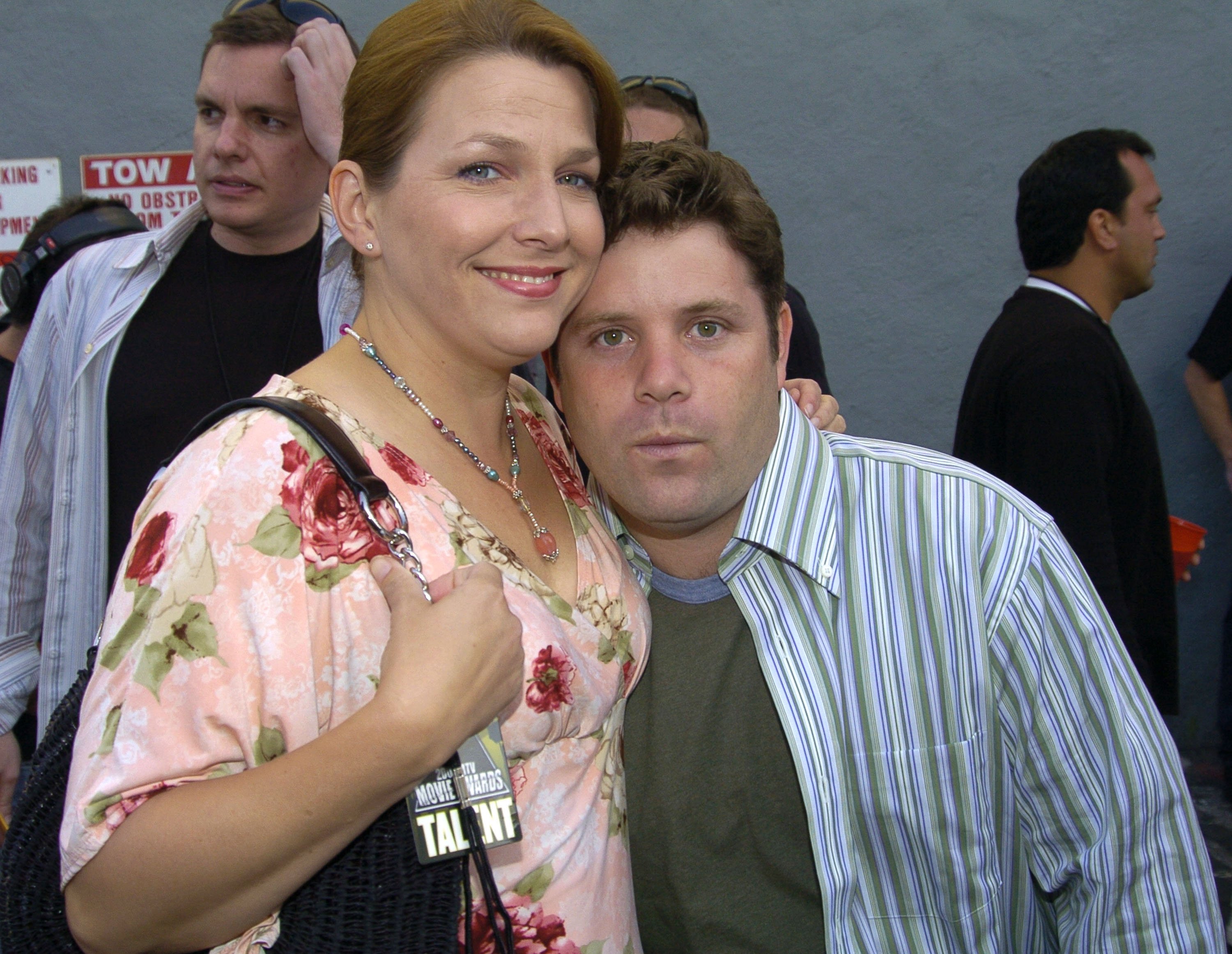 Christine Astin and Sean Astin during the 2004 MTV Movie Awards at Sony Pictures Studios in Culver City, California, United States. | Source: Getty Images
Her father Frank's failed attempt to start a grocery store put a lot of strain on the Harrell family in Christine's youth. He suffered from manic depression and died by suicide in the mid-nineties.
Her family history has given her a lot of empathy, especially for mental illness. She is very supportive of Sean, who suffers from anxiety and praises her resilience following personal losses like her father's death and friend's murder:
"She grieves, and she cries, but she retains her faith and her belief in the inherent goodness of people. I'm a compulsive worrier; Christine is an unbridled optimist. She's a pretty amazing woman in that way."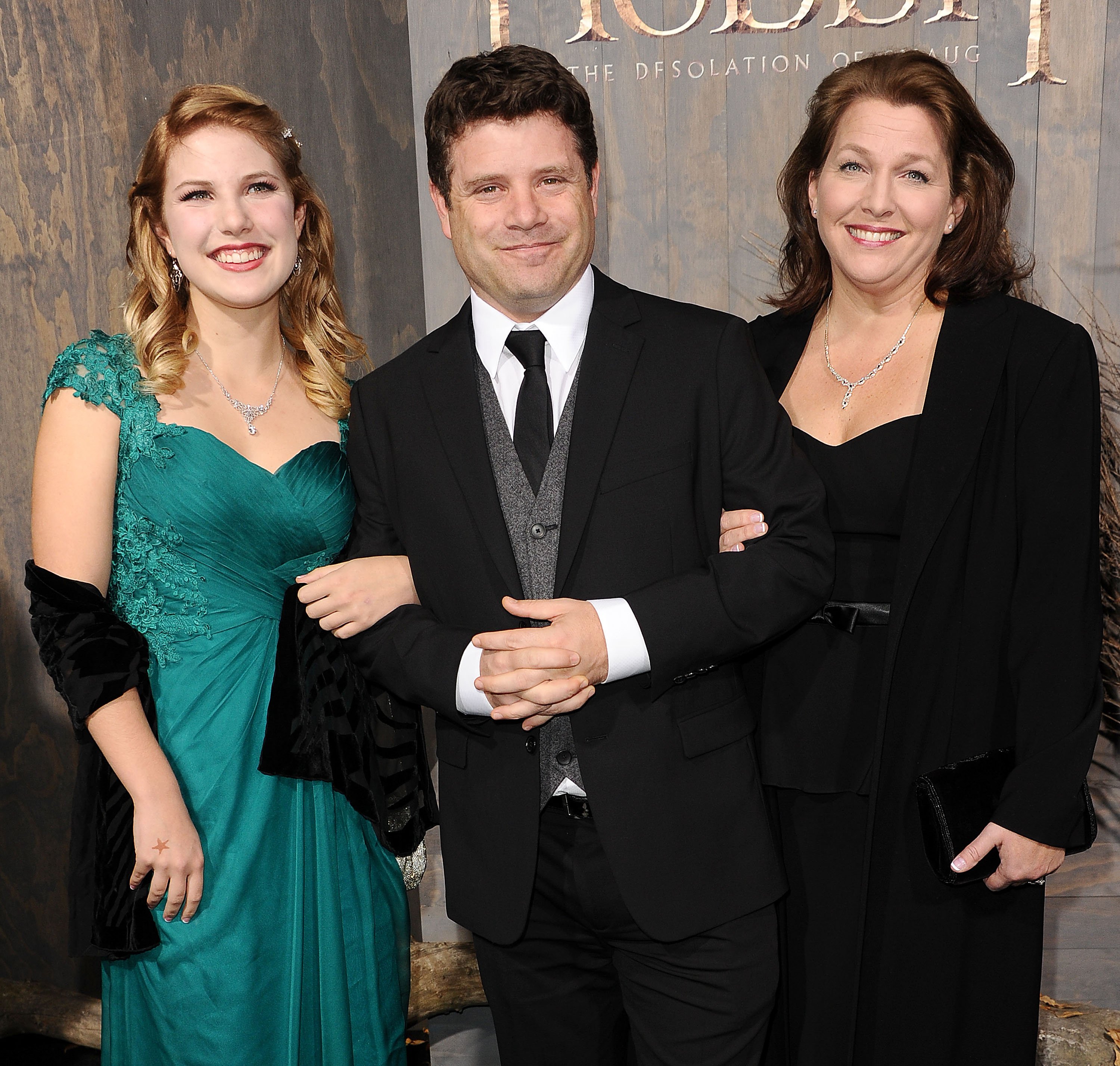 Actor Sean Astin (C), with daugther Ali Astin (L) and Christine Astin (R) attends the premiere of "The Hobbit: The Desolation Of Smaug" at TCL Chinese Theatre on December 2, 2013 in Hollywood, California. | Source: Getty Images
Christine Astin Is an Academy Award Nominee
The one-time beauty queen continued modeling after moving to Los Angeles in the early nineties. She served as assistant to Elizabeth Dalling, CEO and head of international and celebrity representation at Special Artists Agency for two years.
Christine received one of the most significant honors of her life in 1995, a nomination with Sean at the 67th Academy Awards for producing "Kangaroo Court." The film, also directed by her spouse, starred Stoney Jackson, Gregory Hines, and John Colton.
As of 1994, she serves as vice president and CFO at Lava Entertainment, a development company co-founded by "The Lord of the Rings" actor. He wrote in his memoir, "Technically, she can kick me off the board, I think."
The Phone Call That Sparked Sean and Christine's Partnership
"The Goonies" star became infatuated with Christine before he saw her face. As assistant to the CEO of Special Artists Agency, she called Sean on a work-related matter while he was in Japan on business. He rightly thought that she had the voice of a "beautiful young woman."
The pair became inseparable after their first face-to-face meeting when she was 21 and he 19, in January 1991, and deepened their connection while traveling through Asia and Europe. Friend and actor star T.E. Russel sang "You Send Me" at their Idaho wedding on July 11, 1992.
Sean publicly apologized to his wife on "The View "after a minor gaffe in a PEOPLE profile in 2003. In the article, he was asked to respond to a quick-fire form. To the prompt "prenuptial agreement," he replied, "Am I still eligible?" A "wounded" Christine accepted his act of contrition.
Actor Sean Astin and wife Christine attend "The Lord Of The Rings: The Return Of The King" premiere on December 10, 2003 in Berlin, Germany. | Source: Getty Images
Christine Was With Sean During the Making Of "Lord of the Rings"
The young mom gave Sean perspective when he was weary of accepting the low offer from the producers of "Lord of the Rings." Like an army wife building a new life from scratch, Christine created a physical and emotional home for them filled with new friends.
Since July 2019, Ali has been the creative executive for Lava Entertainment and is also an actress, singer, and model.
The former model enrolled in a philosophy class and got an apprenticeship in the editing room of "Lord of the Rings." Her husband, who, as an actor, was not privy to the editing process, got a thrill when visiting her at the editing facility.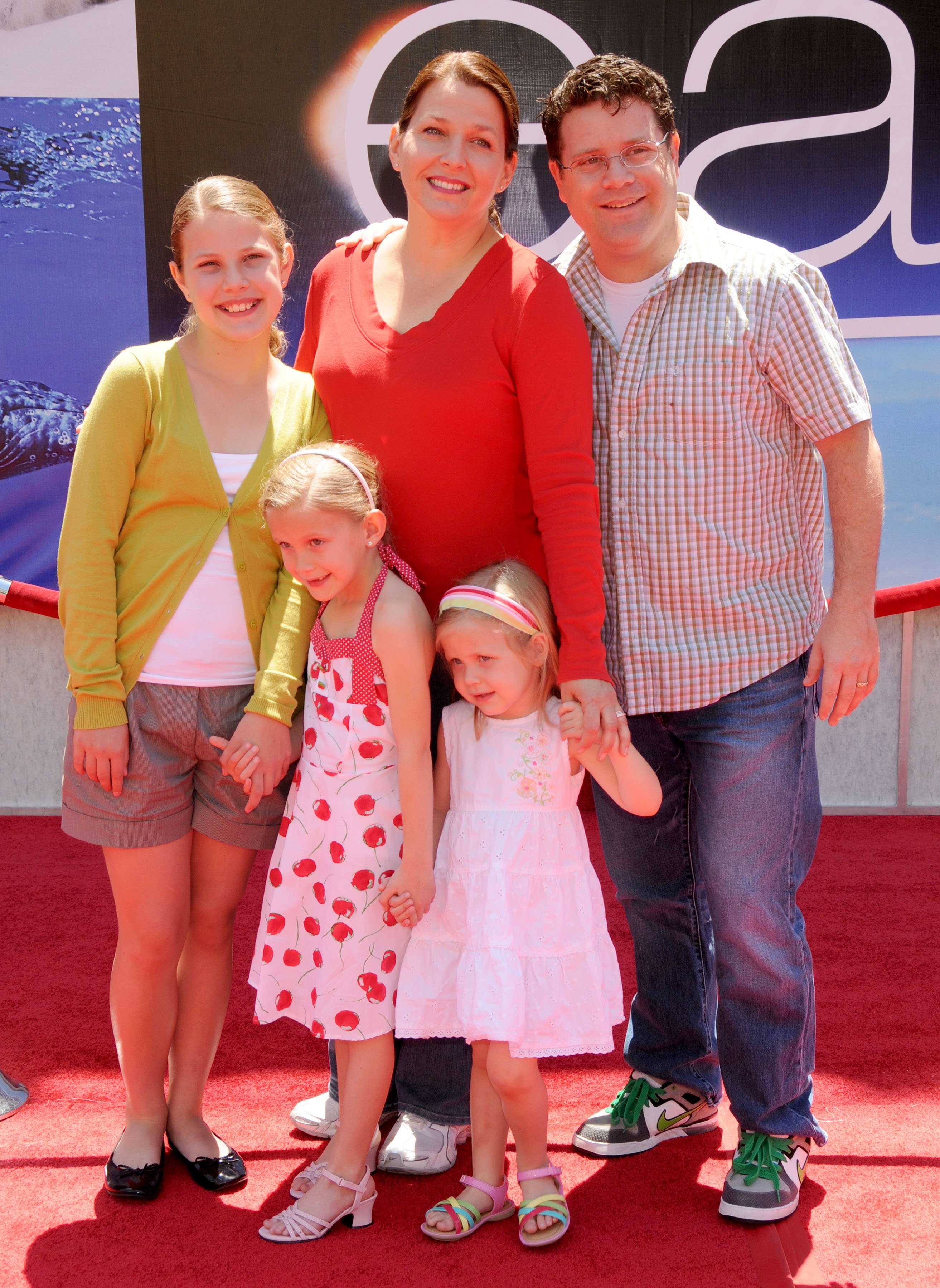 Sean Astin, wife Christine, daughters Alexandra, Elizabeth and Isabella on April 18, 2009 in Hollywood, California, at the "Earth" World Premiere; held at the El Capitan Theatre. | Source: Getty Images
Two of Christine Astin's Daughters Work with Her
Alexandra "Ali" Louise Astin was born on November 27, 1996, and went to school with Peter Jackson's kids in New Zealand during the filming of "LOTR," in which she made her acting debut. She portrayed Elanor Gamgee, the daughter of Sam, in "The Return of the King."
She graduated with a BA in Theater, Dance, & Media from Harvard University in 2019 and was awarded a Master's degree in Dramatic Arts from its Extension School in 2022. She has been a visiting assistant professor at Johns Hopkins University and Stella Adler Academy of Acting.
Since July 2019, Ali has been the Creative Executive for Children's Content for Lava Entertainment and is also an actress, singer, and model. She guest-starred opposite Jennifer Aniston and Reese Witherspoon as Meagan Walters-Clarke in one episode of "The Morning Show" in 2012.
She released an album, "Take 1," in 2017 with light-hearted pop songs like "Parachute" and "Cloud 9." The Harvard Alum starred in "Bad Kids of Crestview Academy" and wrote and performed "Maybe, Maybe Not" for the soundtrack.
Elizabeth Louise Astin, born August 6, 2002, is following the path her parents paved. She is studying towards a degree in Art History and Film at Pepperdine University, where she's on the dean's list, according to her big sister.
The middle daughter of Sean Astin interned at his production company during the summers of 2020 to 2022. Like Christine, Elizabeth is civically minded, headed the tutoring program at the Calabasas Public Library during high school, and participated in the Girl Scouts for 12 years.
Isabella "Bella" Louise Astin was welcomed into the world at the height of her father's "LOTR" fame on July 22, 2005. The teen, voted the coolest member of the Astin clan by the rest of her family, is set to graduate from high school in 2023.
The National Suicide Prevention Lifeline is 1-800-273-8255. Other international suicide helplines can be found at befrienders.org.
Please fill in your e-mail so we can share with you our top stories!
The information in this article is not intended or implied to be a substitute for professional medical advice, diagnosis or treatment. All content, including text, and images contained on news.AmoMama.com, or available through news.AmoMama.com is for general information purposes only. news.AmoMama.com does not take responsibility for any action taken as a result of reading this article. Before undertaking any course of treatment please consult with your healthcare provider.