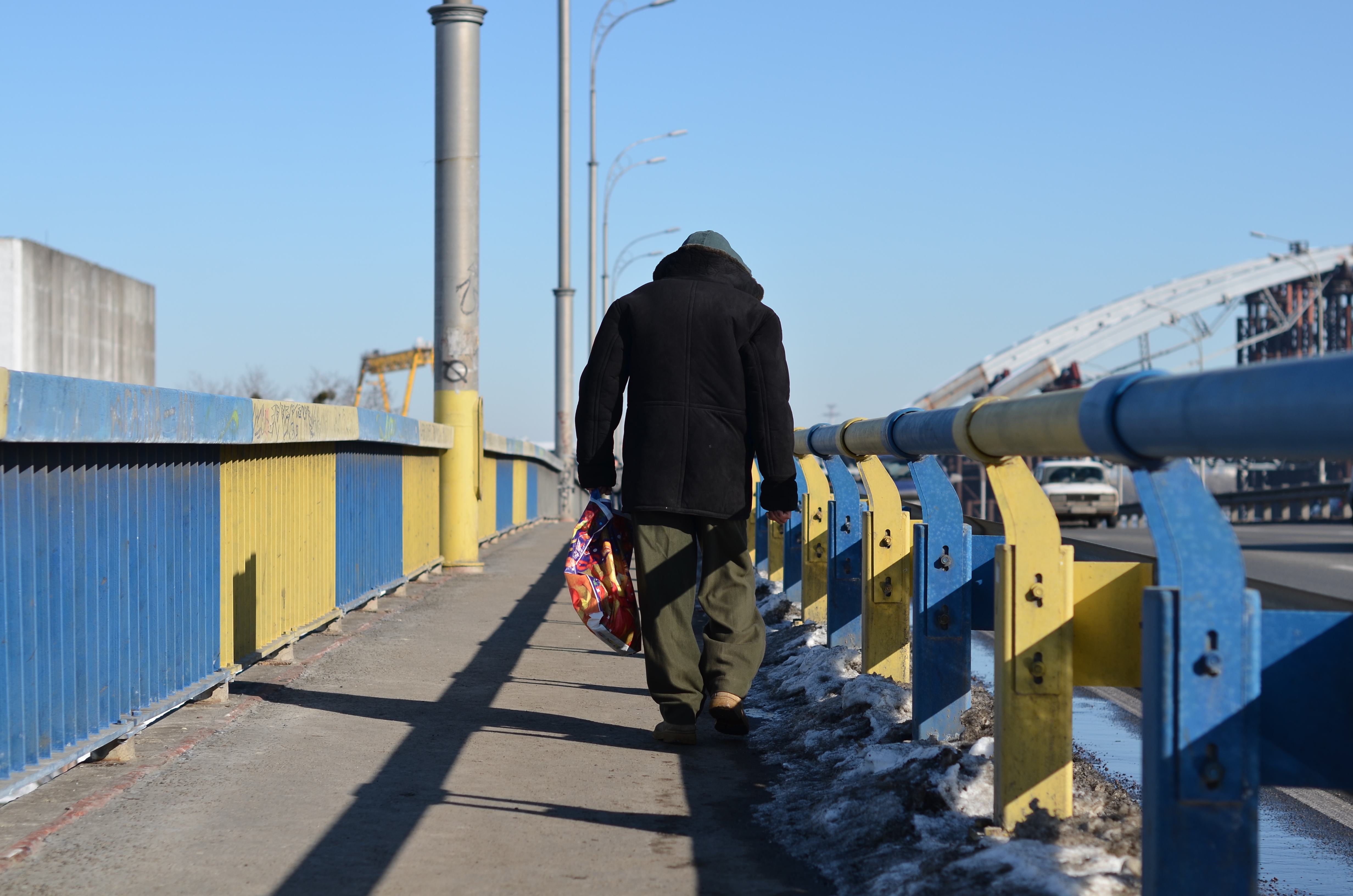 Man Walking Alone | Source: Shutterstock
Girl Senses Man Stalking Her, Recognizes Dad Who Should Be in Psychiatric Hospital – Story of the Day
Hollie noticed a scruffy man following her everywhere she went and thought he was just a stalker. But then the young girl discovered an old photo album in her attic, and her life was never the same again.
Hollie quickened her steps, trying not to look behind. She'd run if she hadn't hurt her leg during cheerleading practice. But she powered through the pain and kept walking briskly, glancing from the corner of her eye every few seconds...
She exhaled a sigh of relief as she spotted her house. She hurried inside and locked the door. Then she scanned the streets outside her home and was glad the man was gone.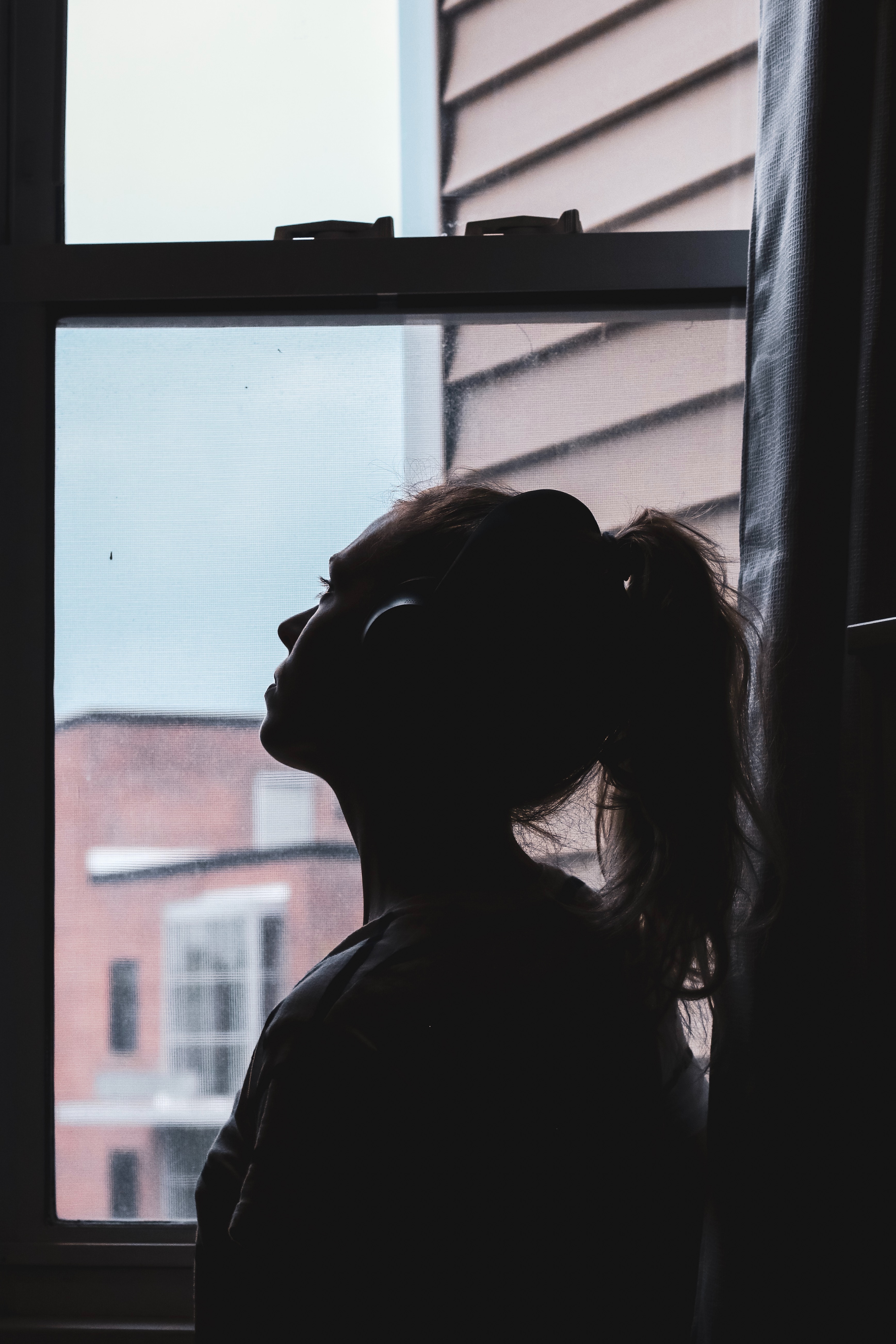 For illustration purposes only. | Source: Pexels
Hollie drew the drapes in the living room and sank onto the couch, taking a deep breath.
"Hollie?" her mother, Alicia, asked. "Oh God, what happened to your feet? Why do you look so pale?"
"Mom!" Hollie leaped to her feet and hugged Alicia. "Oh, Mom! I'm so glad I'm home!"
"What's the matter, baby? Are you alright?" Alicia asked worriedly.
"Mom, I…I have something to tell you," Hollie said nervously. "I think someone's following me. I'm scared, Mom. He's literally everywhere I go. It all started last week, and I should've told you, Mom. But I didn't take him so seriously."
"What?" Alicia's eyes widened in horror. "Hollie, did he hurt you? Did he try to…do anything?"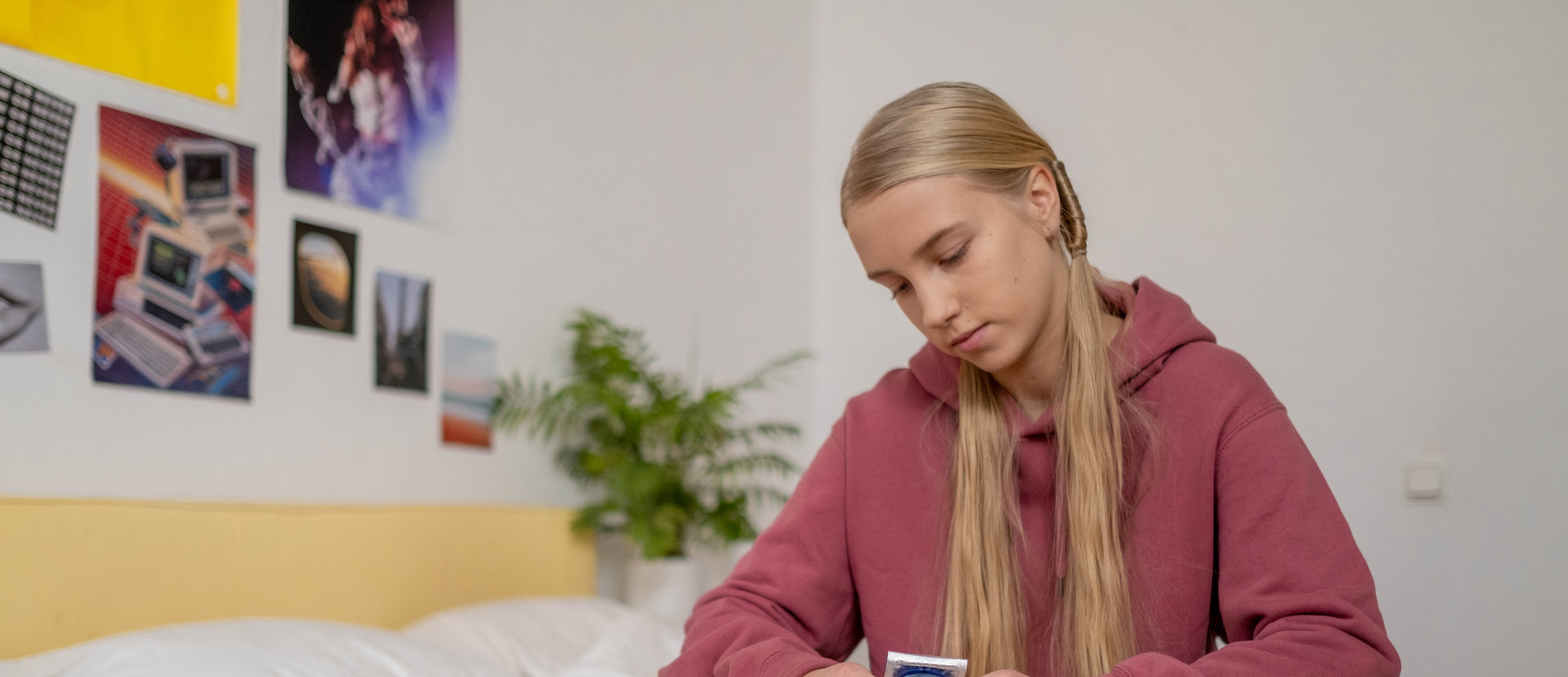 For illustration purposes only. | Source: Pexels
"No, no, Mom!" Hollie shook her head in tears. "He just watches me from afar. He's never approached me. Today I saw him right around the corner of our street. He was suddenly there, and I just freaked out, Mom!"
"Oh, baby, it's OK," Alicia wrapped her arms around her daughter. "I'll drop you off at school tomorrow, alright? And I'll be there for you if you want to go out. No matter how busy I am. And we should tell the police."
"But what will the cops do if we don't know how he looks, Mom?" Hollie sighed. "I've never seen his face clearly...He's just scruffy and dirty. Besides, he's never harmed me. Never touched me or walked closer."
"Still, stalking's stalking, and it needs to end. So here's what we'll do," Alicia said, a plan brewing at the back of her mind. "The next time we see him, we take his pictures and go straight to the police, OK? He hasn't harmed you, but that doesn't mean he won't."
The mother and daughter had a long conversation over lunch, after which Alicia got a call from her supervisor at the hospital. She was desperately needed there.
"Go, Mom. I'm going to be fine, I promise," she said, trying to sound convincing, and Alicia agreed.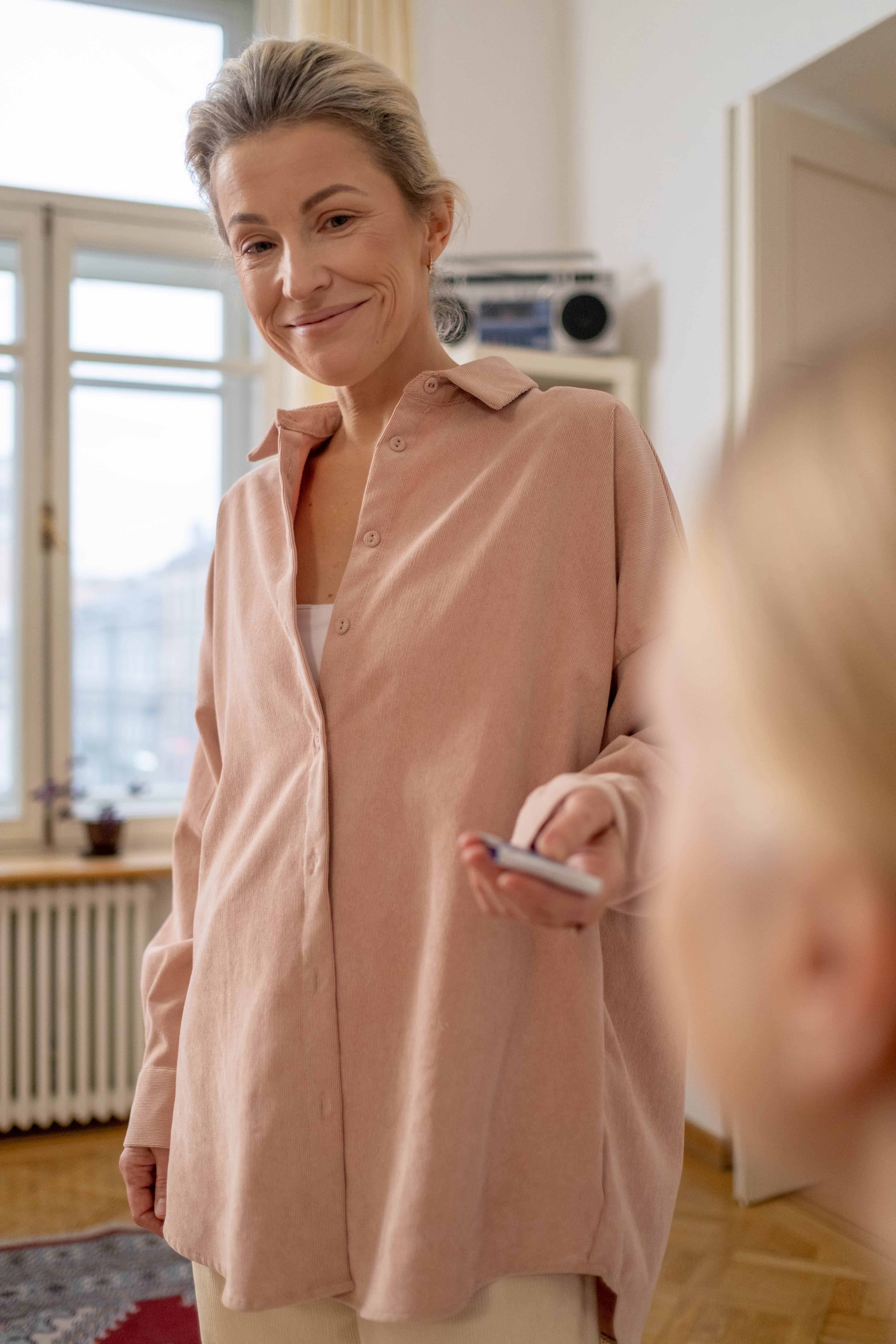 For illustration purposes only. | Source: Pexels
As Alicia left the house, the young girl locked all doors and windows properly.
Alicia worked as a nurse at the city hospital, often taking multiple long shifts to support herself and her teenage daughter. Her life had been hard as a single mother, but Alicia was trying her best.
Once Alicia was gone, Hollie decided to watch a movie to distract herself. But her thoughts kept returning to the scruffy man who followed her wherever she went.
Hollie turned off the TV and sat on the couch, recalling any details she could about the man. He looked no better than a vagrant, but there was one thing different about him.
Hollie realized he had something shiny around his neck. It was a pendant! And she knew she had seen the pendant before.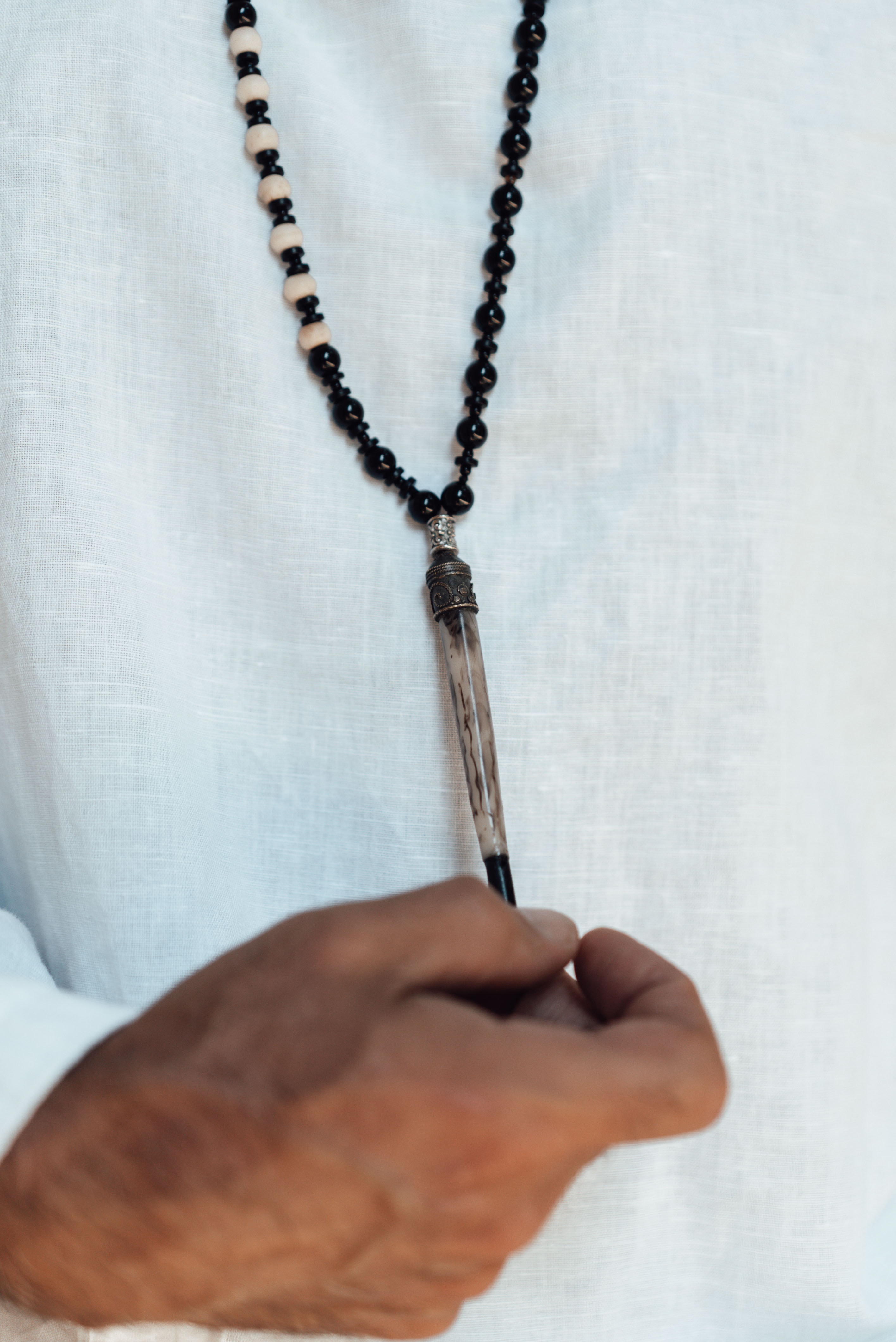 For illustration purposes only. | Source: Pexels
"I know I have seen that design before, but where?" Hollie wondered, searching for similar pendants online. But nothing that could help her popped up during the Internet search.
Hollie began looking for vintage designs, and suddenly, something struck her. "Wait a second! This is…No way!" she cried, her eyes fixed on her laptop screen.
Hollie dashed to Alicia's room and rummaged through her closet and drawers for the family albums. "Oh god, Mom! Where did you keep all the albums?" she frowned when she didn't find a single one in Alicia's room.
That's when it hit Hollie. When Alicia had cleaned the house for Christmas, she had moved all of their old family albums to the attic.
Hollie's heart raced as she climbed the stairs to the attic and rummaged through the boxes in search of the album. Her hands wouldn't stop trembling as she found it. The young girl flipped to the third photo, and there it was. The pendant. And the answers to all her questions.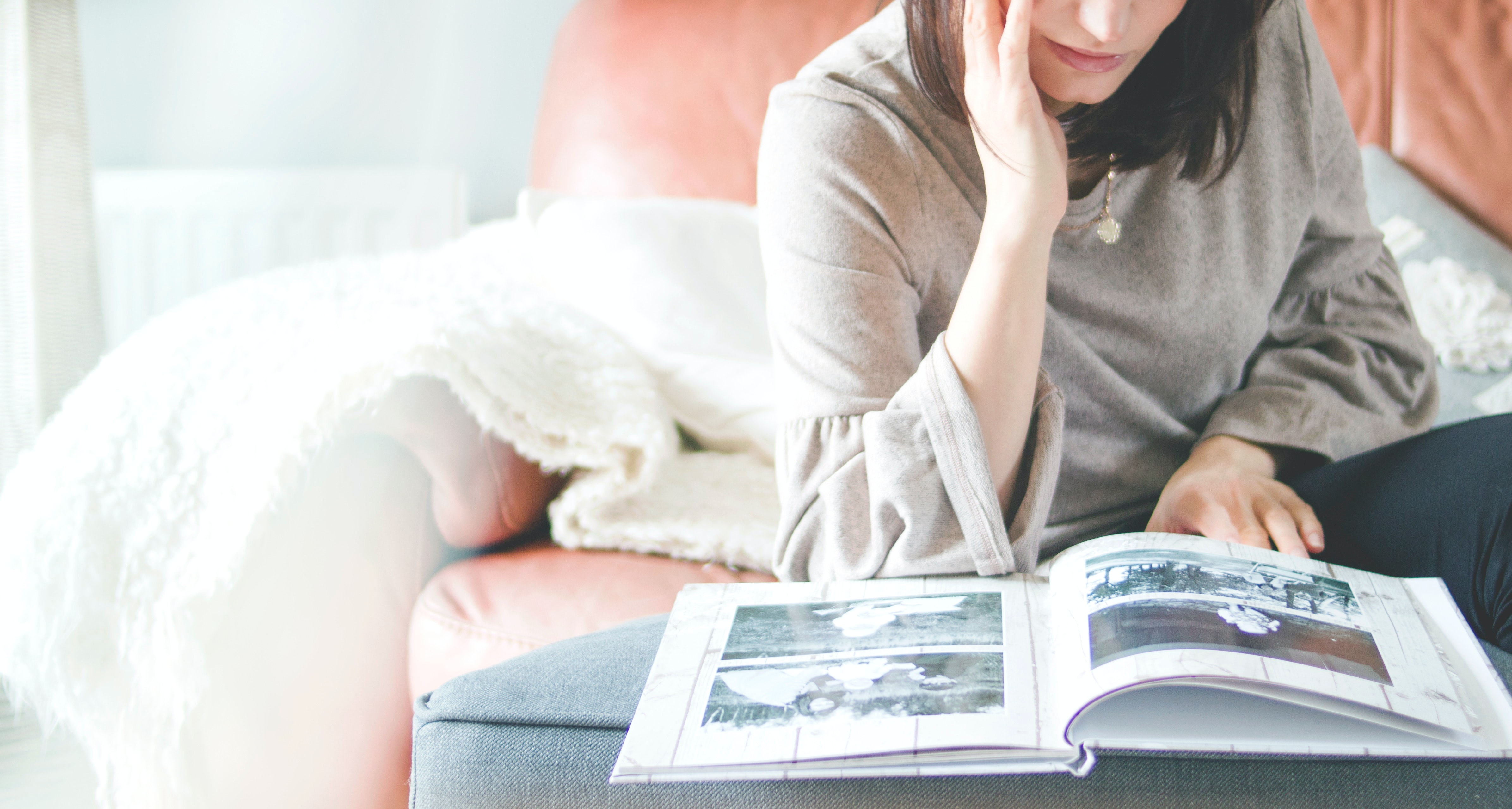 For illustration purposes only. | Source: Pexels
"Oh my god, Dad…I can't believe this!" she whispered in tears, running her fingers over the pendant around her father's neck.
The scruffy man had the same pendant, and Hollie knew it couldn't have been another identical piece because she had made that pendant for her father with her hands.
Hollie was ten when her father was committed to a mental health hospital. Frank's company had gone bankrupt, and he couldn't deal with it. Hollie was sobbing that night as she put the pendant around his neck.
"Daddy, please don't forget me! I will get you home one day!" she cried out to him as he was taken away by the social workers. Hollie never saw her father again. She wrote letters for a few years and stopped when there were no replies.
Hollie had thought she would become a doctor someday and heal her father. "Could this man...really be Dad? But isn't he supposed to be at the psychiatric hospital?" the girl wondered.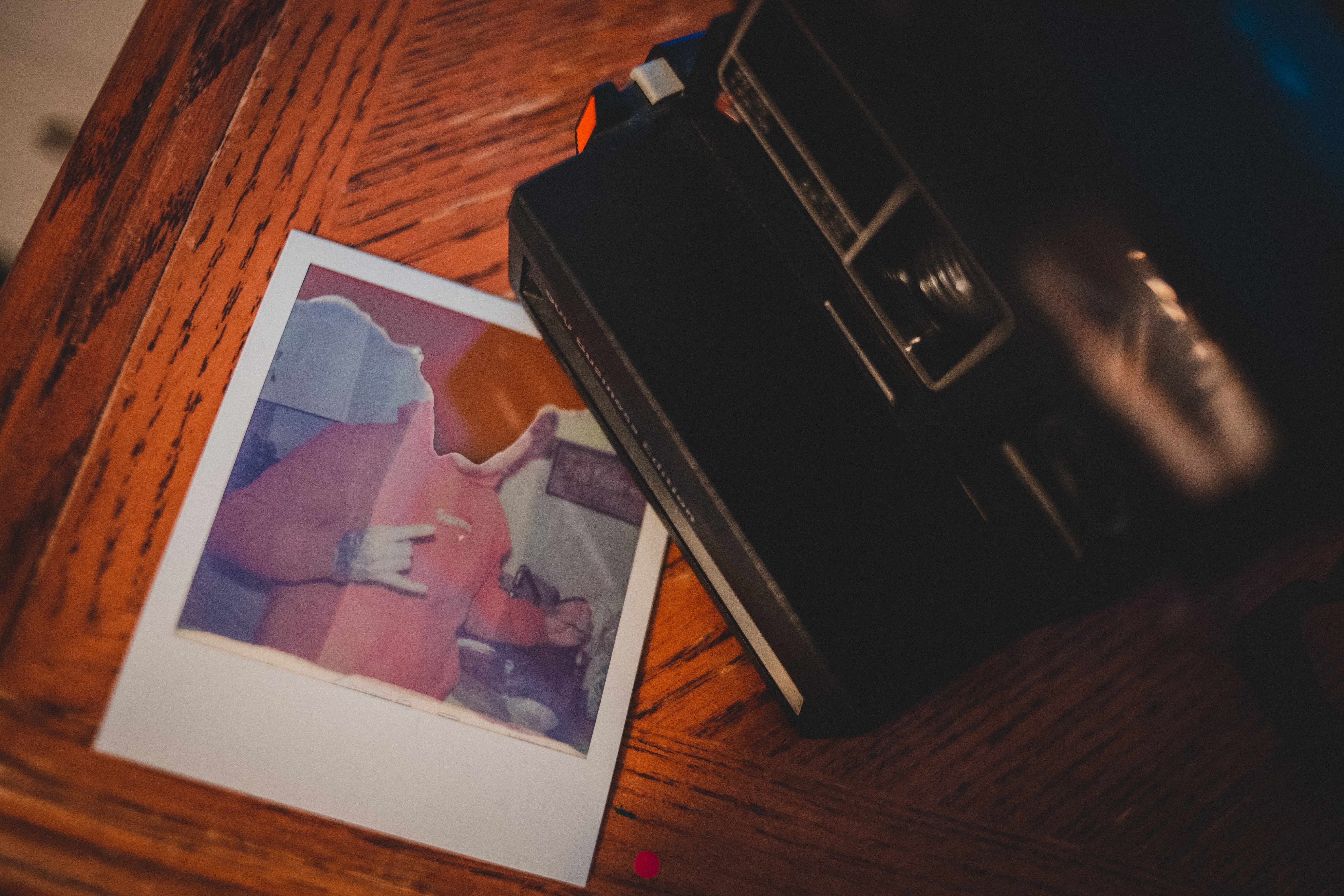 For illustration purposes only. | Source: Pexels
"Well, if he has the pendant, he has to be Dad!" she told herself, her eyes fixed on Frank's photo. "I need to know what's going on! I need to find him! I don't know why he isn't at the hospital...but what matters is, he is here, and I will find him!"
When Alicia offered to drive Hollie to school the next day, the girl said she would be fine by herself. She didn't want her mother to know she was going to look for Frank.
"Stacey and I are going out together, Mom! So it's OK!" Hollie said and left the house.
She knew the man would follow her again. And he did. A stream of students poured out the school's front gate after dismissal, and Hollie noticed him. He was standing beside the trash can, staring at her. Then she looked at the pendant, and her eyes welled up.
Hollie took a deep breath and approached the man. "Dad, is that you?" she asked, but he stepped back.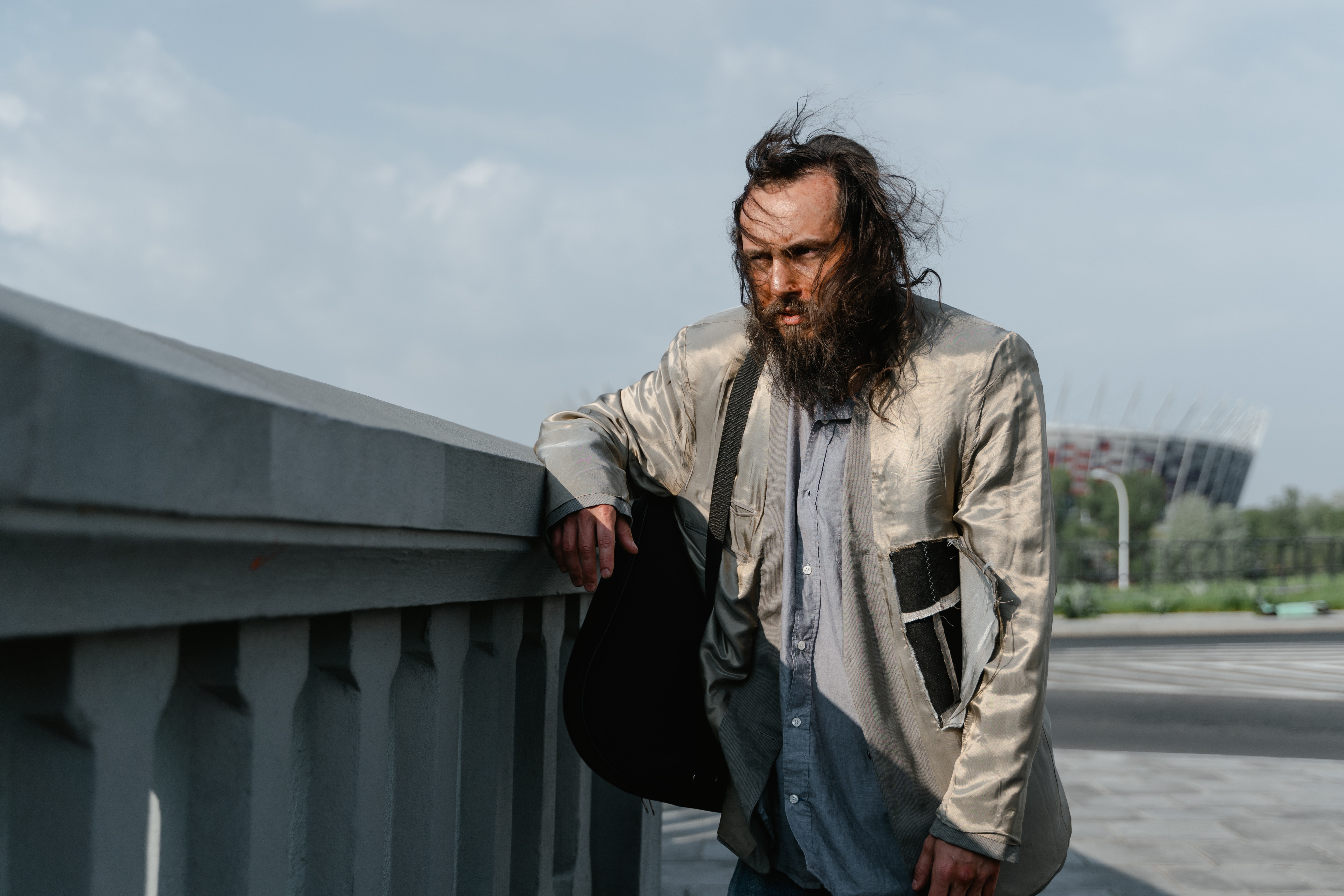 For illustration purposes only. | Source: Pexels
"Look, I'm not going to hurt you," she said, noticing he seemed scared. "That pendant around your neck…it belongs to my dad! I don't know if you…I mean, I don't know what to think. You could be my father. I can't seem to recognize you with the beard and everything, but—"
"Hollie!" Stacey called out, yanking the girl away. "Your Mom's coming to pick you up! I called her because I have to stop by my aunt's house! What the hell are you doing with a guy like him? Let's go."
The man backed away in fright.
"I'll meet you tonight," Hollie told the man before leaving. "At the park. I walk there in the evenings, and I know you're always there! Please meet me!"
That night, Hollie waited for the man at the park. But he never showed up. But Hollie didn't give up. The evening turned into night, but she remained at the park, waiting for him. Then she heard someone's footsteps behind her.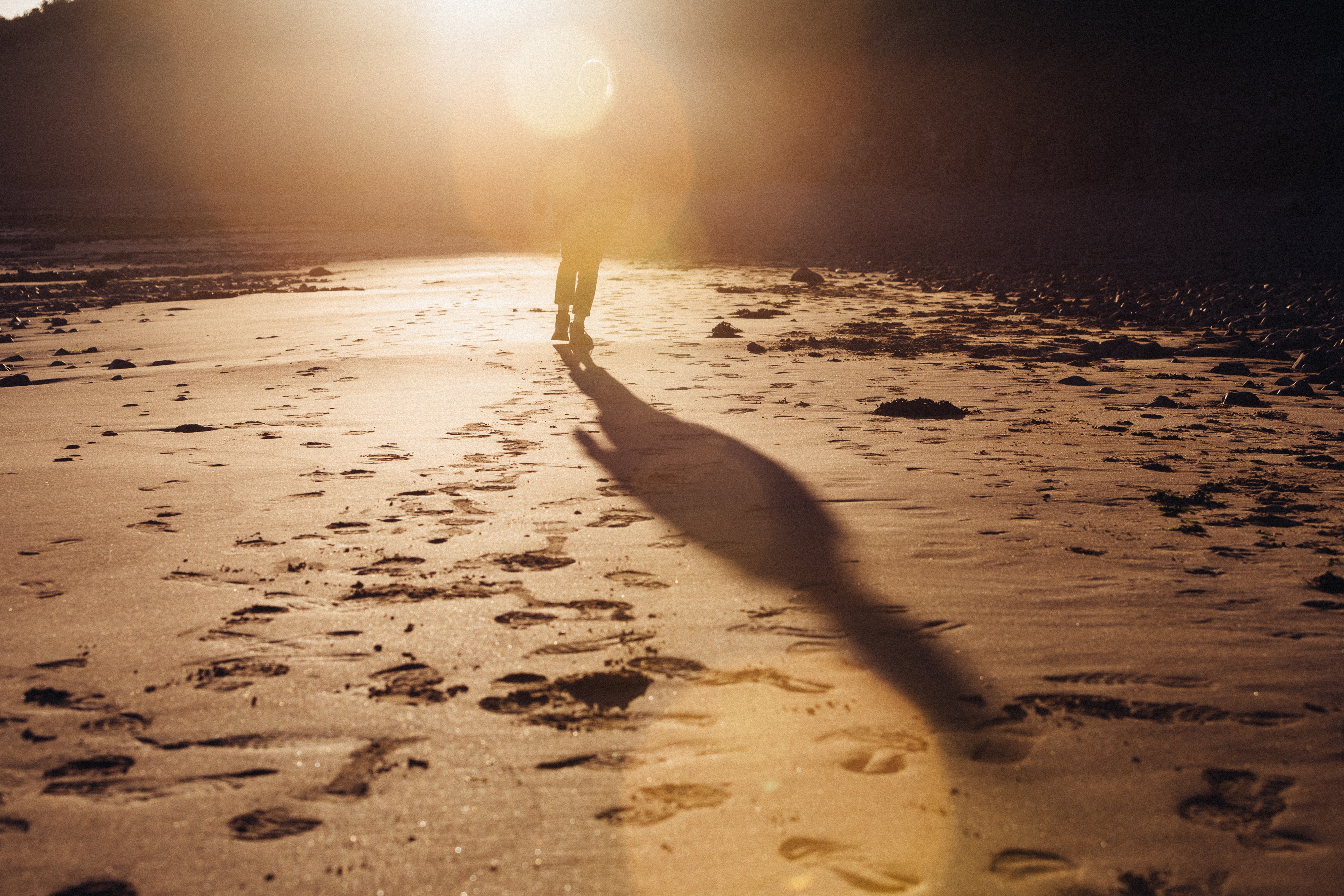 For illustration purposes only. | Source: Unsplash
"Da…" she trailed off as she turned around and saw her mother behind her.
"OMG! Hollie!" Alicia sobbed, throwing her arms around the girl. "I freaked out when I didn't find you at home. What are you doing here at this hour?"
"Aren't you supposed to be out on your shift?" Hollie asked, pulling away from her mother.
"I…I just thought leaving you alone at home was not a good idea. And I returned early. Oh, honey. What are you doing here alone? I kept thinking about that man...and the stalking and...oh god, I was terrified!" Alicia cried, pulling Hollie into a hug again.
"Mom…there's something you need to know," Hollie said, and Alicia was confused. "What is it, baby?" she asked.
"Mom, I think the man stalking me is Dad. He wears the same pendant I gave Dad! I know it sounds crazy, but," Hollie paused. "Oh my god, Mom! Are you crying?"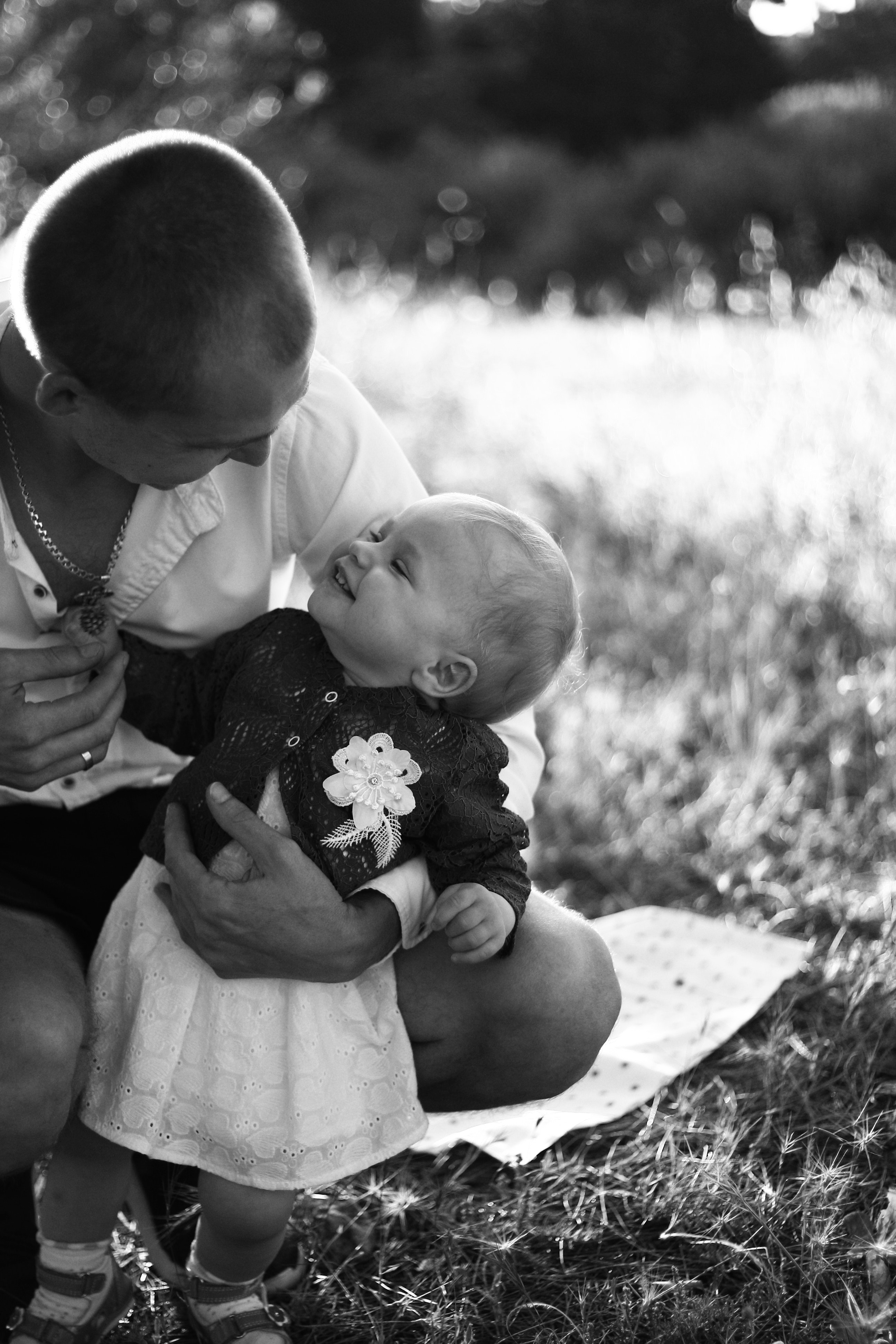 For illustration purposes only. | Source: Pexels
Alicia sank onto the park bench and buried her face in her palms. "I'm sorry, baby," she sobbed. "Oh, I'm so sorry. I should've told you everything."
"Mom, what are you saying? What's going on?" Hollie asked.
"Your father…he is not at the hospital, Hollie," Alicia revealed. "He fled the facility two months ago, and they tracked him down."
"What?" Hollie was taken aback.
"It seems he was looking for you. We don't know what exactly happened. But he had scrawled your name all over the walls of his room the night before he was found missing. I'm sorry, honey. I never told you anything because you couldn't seem to get over him.
"All the time you were talking about your father, and after I stopped mentioning him, it seemed like you were moving on…I was in touch with the social workers, and I reported to them this morning that the man following you could be him. But honey, we can't be sure if it's your Dad. What if he's some dangerous man? He could hurt you! I didn't want to freak you out, so I didn't tell you anything."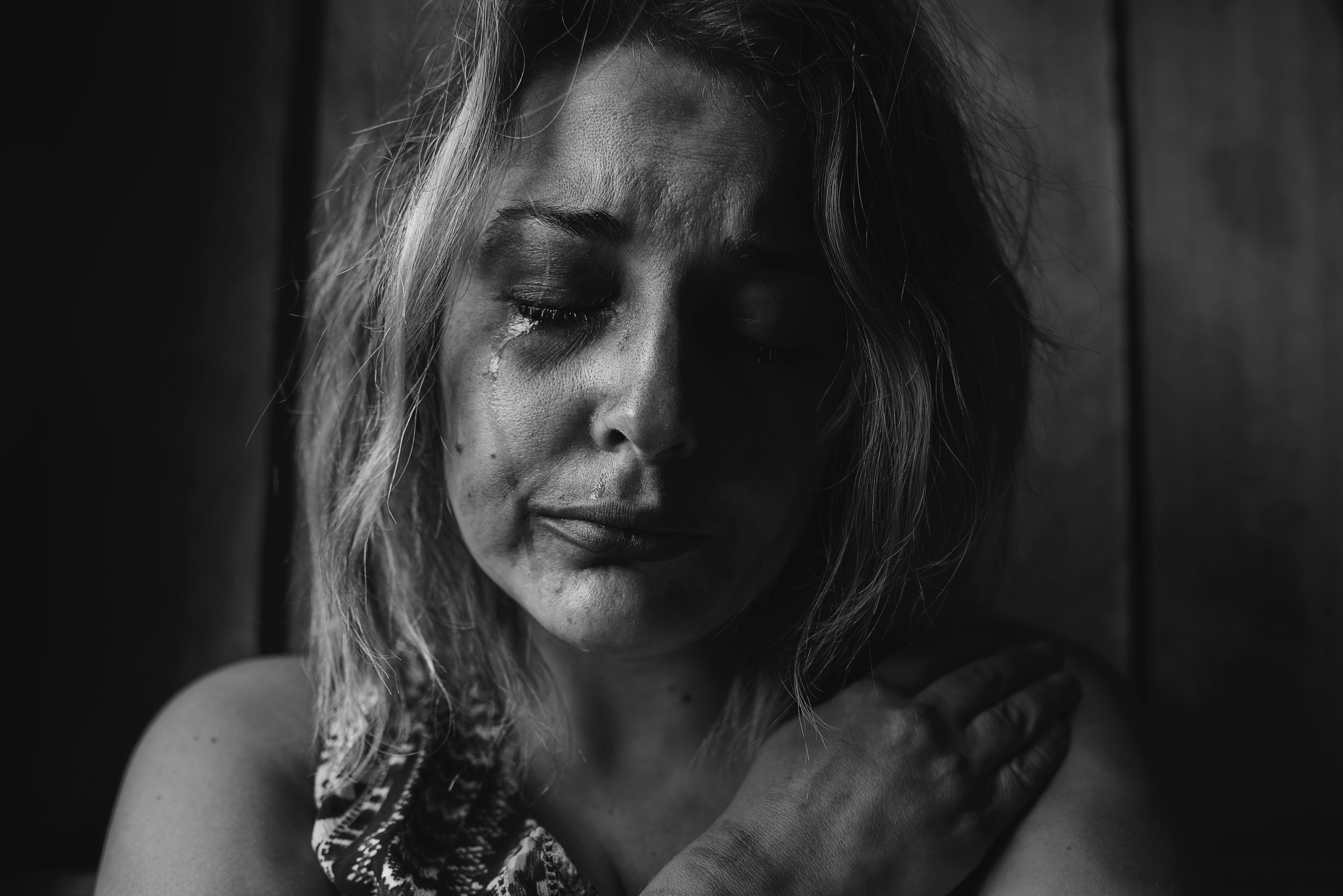 For illustration purposes only. | Source: Pexels
"Mom, this is not right! How could you keep this from me? I can't even look at you right now!" Hollie cried and ran away from the park.
Hollie didn't talk to her mother the whole night. And the next morning, she left for school without eating breakfast. She had to find Frank!
Hollie ran to the park and decided to wait for the man. She was hoping he'd show up and they'd meet up again. She was sure he was her father! But an hour turned into three and four, and there was no sign of him.
Hollie was about to leave, but then she heard a rustling noise from the bushes. Her face lit up as she saw the man appear from behind them.
When Alicia returned from her late shift, her mind was pre-occupied with fear. And her heart sank when she found her home eerily quiet.
"Hollie?" she called out, climbing the stairs to her daughter's room, but Hollie wasn't there.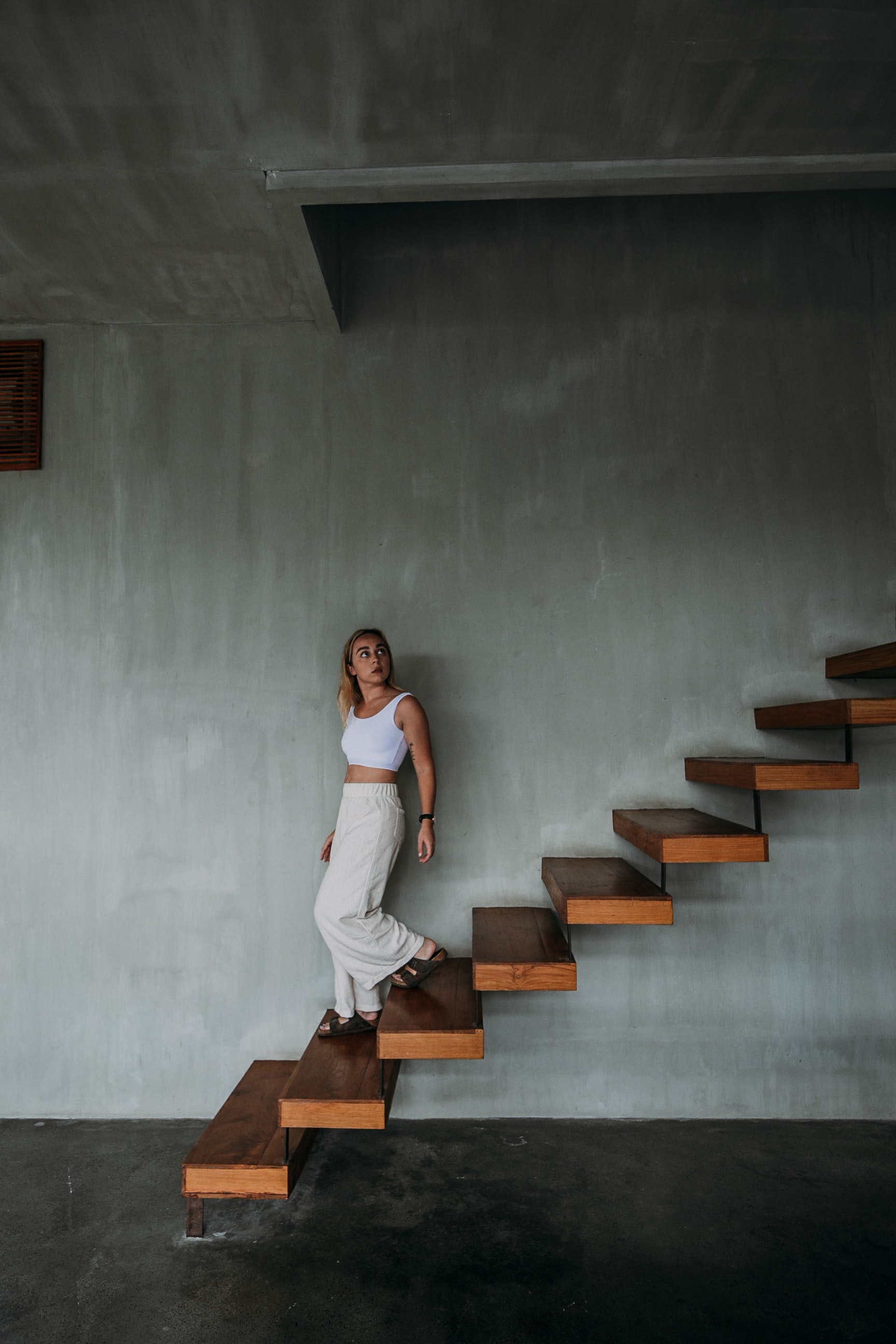 For illustration purposes only. | Source: Pexels
Alicia then checked the bathroom and backyard, but Hollie was nowhere to be found.
"Oh my god! Where is she?" Alicia panicked, dialing Hollie's friends. That's when Alicia remembered the park where she had found Hollie.
Alicia dashed to her car and drove to the park. "Don't tell me you went there again, Hollie! Do you even realize what you've gotten yourself into?" she cried, clutching the steering wheel tightly.
"Oh my god! Dad!" Hollie cried, approaching the man. "Dad…we meet again! I know it's you! It's me, Dad. It's your Hollie. Oh, Dad, I missed you so much!"
The man was backing away from Hollie until she told him her name. His eyes glistened with tears as he recognized Hollie.
"Ho…" he tried to pronounce her name. "Ho…"
"Yes, yes, Dad…It's me, Hollie…It's me, Dad!" Hollie was about to hold his hands when a van pulled over, and two workers charged at him. Then Hollie heard her mom's voice.
"Mom, they're taking Dad! Stop! Leave him!" Hollie screamed as Alicia dashed up to her.
"Hollie!" Alicia grabbed her arm. "I called them! Sorry, honey. But he isn't in the right frame of mind, and he needs to get treated."
For illustration purposes only. | Source: Pexels
Hollie screamed and cried as she watched her father being taken away from her. "Hollie! Honey, calm down," her mother tried to console her, but the girl wouldn't listen.
"I lost Dad again because of you! I hate you, Mom!" she cried, shoving her mother away.
"Stop acting like that for someone who isn't even your real father!" Alicia then cried, dropping another bombshell on Hollie.
"What…what did you just say?" Hollie asked in shock.
"That man killed your father. He is Frank's long-lost brother, Darren. He was admitted to the same hospital as your father, honey. Darren killed Frank the night Frank had fled from the hospital to find you. Darren was impersonating your father. Someone at the hospital noticed discrepancies in the reports and notified me only today. I'm sorry, honey."
What can we learn from this story?
You should never hide the truth from your children. If only Alicia had told the truth to Hollie, she would've saved Hollie from the heartbreak she experienced after all these years.
Stalking is criminal behavior. Don't let your emotions overpower your rationality. Hollie had risked her safety by trusting Frank and agreeing to meet him. He could've harmed her if Alicia didn't jump in to aid her.
Tell us what you think, and share this story with your friends. It might brighten their day and inspire them.
If you enjoyed this story, you might like this one about a boy who notices the same woman living next door in every city he moves to. He decides to find out why she's moving next door to his family and learns a disgusting family secret.
This piece is inspired by stories from the everyday lives of our readers and written by a professional writer. Any resemblance to actual names or locations is purely coincidental. All images are for illustration purposes only. Share your story with us; maybe it will change someone's life. If you would like to share your story, please send it to info@amomama.com.
Please fill in your e-mail so we can share with you our top stories!