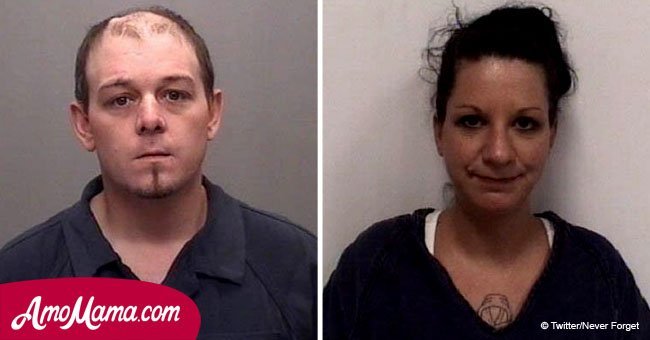 North Carolina couple arrested after doctor checked the condition of their baby's bones

The baby suffered severe abuse at the hands of her own parents.
A pediatrician was horrified to find multiple broken bones when he examined a four-month-old baby girl in North Carolina one day in January 2018, as reported by NTD.
This discovery led to the arrest of Cruise Wesley Poole, 28, and Lorren Adrian Moore, 28, both of Sparta in the Silvery Valley area of Davidson County.
They were each charged with felony child abuse.
According to the Davidson County Sheriff's Office, the pediatrician rushed the baby girl to the hospital after noticing signs of child abuse. He had checked the baby for a regularly scheduled visit.
At the hospital, it was found that the baby had a broken leg, a broken rib, and two broken vertebrae.
The Davidson County Sheriff's Office was notified about the child's injuries on January 30, 2018.
After receiving the report of child abuse, detectives immediately conducted an investigation. They later obtained arrest warrants for Poole and Moore.
The couple was arrested on March 3, 2018. Now detained at the Alleghany County Jail, Poole is being held on $15,000 bond while Moore is being held on $10,000 bond.
Child abuse is a huge concern in the United States.
Nearly 700,000 children are abused in the United States every year, according to the National Children's Alliance.
In 2015, an estimated 1,670 children died from abuse and neglect in the United States.
During that same year, Children's Advocacy Centers around the country served more than 311,000 child victims of abuse.
The Child Protection Services currently protects more than 3 million children. In 2015, about 3.4 million children received an investigation or alternative response from child protective services agencies.
According to the National Children's Alliance, the youngest children were most vulnerable to maltreatment.
Those who had the highest rate of victimization are children in the first year of their life.
Please fill in your e-mail so we can share with you our top stories!