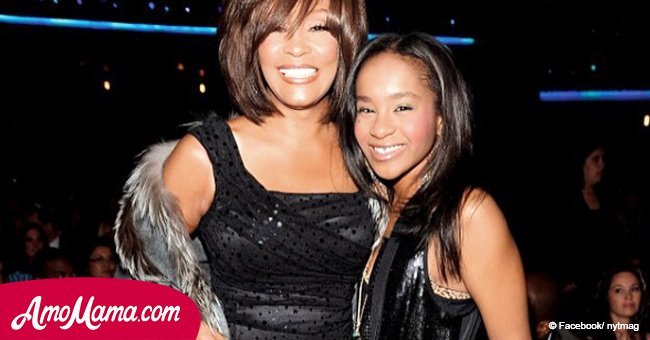 Suspect in Whitney Houston's daughter's tragic death is arrested

Bobbi Christina's boyfriend arrested for domestic violence
A man who had been investigated as a person of interest in 2015 in connection with the death of Bobbi Kristina Brown, the daughter of the late Whitney Houston and the singer Bobby Brown, was arrested in Seminole, Florida for domestic violence reported FaithFamilyAmerica.com on 11th of March 2018.
Nick Gordon who has been under an open investigation since 2015 following Bobbi Kristina's death, was arrested for domestic violence.
Gordon has been accused of "battery-touch or strike." His current girlfriend had picked up Gordon at a bar and on the ride home, he reportedly struck her on the face several times. He allegedly also pulled her hair and tried to force her to crash the car.
Gordon claimed that his girlfriend was "crazy" and had thrown a bottle at him and ripped his shirt. Investigations revealed visible marks on the girlfriend and the vehicle, which amounted to tangible evidence supporting her version of events. The woman, who has remained anonymous did not want to press charges.
Gordon first became notorious when Bobbi Kristina Brown was found unresponsive in her bathtub. At that time, Brown was Gordon's girlfriend and he was known to have abused her physically.
After being in a coma for six months, Brown and an autopsy revealed that the cause of death intoxication and immersion in water - an overdose, leading to drowning.
Investigators could not prove whether or not the death was intentional or accidental, though Gordon was under suspicion at the time.
In 2017, Gordon was again under the scrutiny of authorities when he was arrested on domestic violence charges involving a new girlfriend. The woman would not cooperate with the Police, and charges were dropped.
This makes the third time Gordon has been suspected of violence towards women. Investigations into this incident are ongoing, but it has been reported that Gordon will be released on a low bond. This has not been confirmed.
Please fill in your e-mail so we can share with you our top stories!