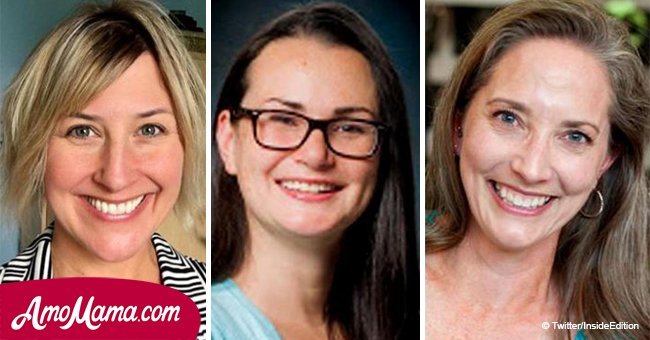 Hostage woman killed by gunman at veterans home was 7 months pregnant
Another shooting occurred in California and ended the lives of several people, including a pregnant woman.
On March 9, 2018, a gunman took three hostages after he forcefully entered a veterans' home in California.
Inside Edition reported that one of the women he took as hostage was seven months pregnant.
29-year-old Jennifer Gonzales was a clinical psychologist who was working at the Veterans Home of California in Yountville.
Gonzales, together with 42-year-old Jennifer Golick and 48-year-old Christine Loeber, were all killed after 36-year-old former Army infantryman Albert Wong took them as hostages.
Golick was a staff psychologist at the home while Loeber was the director.
The incident lasted for a day with the police being able to enter the home in the evening during which they discovered the dead bodies of the three employees, as well as Wong's, who committed suicide.
Talking about the three employees, their co-workers showered them with compliments regarding their passion for their jobs.
Gonzales was said to be a "brilliant" psychologist who was very passionate about her job.
CBS News revealed that she had married her husband over a year ago and they were supposed to travel to Washington D.C. on the weekend to celebrate their anniversary.
Bob Golick, Golick's father-in-law, claimed that she was the one who expelled Wong from the program, although the reason why still remains unclear.
By 10:30 a.m., Golick allegedly called her husband, Mark, stating that she had been taken hostage. That was the last time he had heard from her.
As for Loeber, she became the executive producer of the home a year and a half ago.
Reports detailed that Wong entered the building during a going-away party and he allegedly let a few people go before he took the three as hostages.
From 2011 to 2012, Wong served in Afghanistan. The New York Daily News revealed that he had received a few service awards, including one for expert marksmanship with a rifle.
Please fill in your e-mail so we can share with you our top stories!