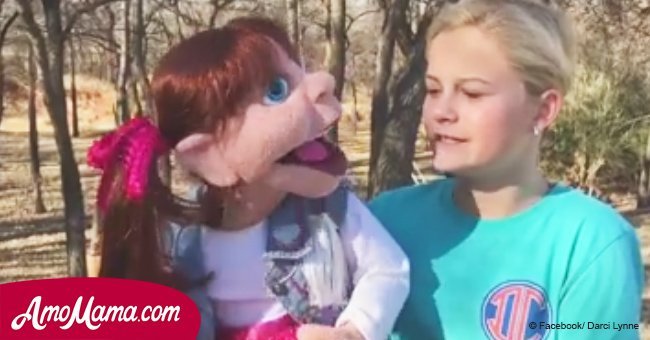 Darci Lynne shared her new incredible performance with cowgirl puppet. It seems impossible
The talented singing ventriloquist puts up another shocking performance to win the hearts of her fans.
Darci Lynne Farmer took the stage with her yodeling cowgirl puppet, Katie, and shocked everyone once again with her unbelievable ventriloquist act.
According to Classic Country Music, Lynne sang a duet of John Denver's classic song, Take Me Home, Country Roads, with her puppet - allowing her to sing the beginning and then completing it by singing the next couple of lines as herself.
Lynne performed this amazing stint while promoting her upcoming Nashville performance at the Ryman Auditorium on Saturday, March 10.
The singing ventriloquist rose to face by winning the Season 12 of the American reality talent show, Amerca's Got Talent, in 2017. She performed unbelievable acts with her 'talking' puppets week after week to win the hearts of the fans and the judges alike.
Although Lynne introduced different puppet during each week of the show, she had never really introduced Katie before the audience before, the source suggested. Ever since the end of the show, Katie has been a regular part of her puppet crew.
Prior to this, Lynne had performed another breathtaking performance when she showed up alongside two puppets - Oscar and Petunia - during her final performance on America's Got Talent. It is arguable which of her two acts is more difficult to pull off.
While in the former act, she had to change her voice back and forth between the two puppets, in her recent duet with Katie, she had to change her voice and adjust her singing notes between the puppet and herself.
She even had to remember in time to actually move her mouth when it was her turn to sing. Lynne has approved yet again that she actually deserved to win one of the biggest talent shows of the country.
Please fill in your e-mail so we can share with you our top stories!