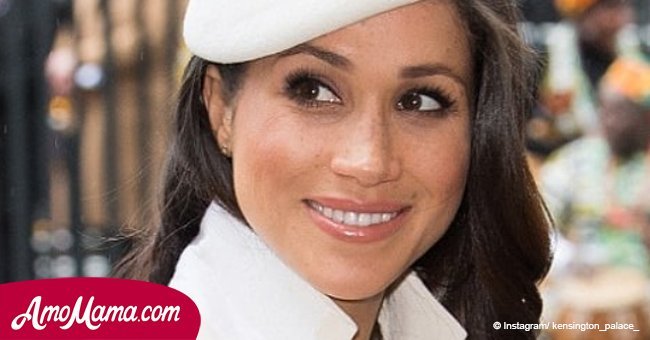 The reason Meghan Markle could be given away by Prince William according to report
The American actress wants the palace to take a groundbreaking decision during her wedding with Prince Harry.
The Duke of Cambridge, Prince William, could potentially give Meghan Markle away rather than her mother, Doria Radlan, during her wedding, according to a report from Inquisitr.
The source suggested that the situation might arise if the palace does not approve of Markle's request of having her mother give her away.
It was further suggested that the Suits actress' father is already backing off from giving his daughter away during the wedding because of the 'difficult' relationship that they share.
Since the role of giving the bride away is typically performed by a man, the palace is unwilling to grant Markle's request and let her mother Radlan do the honors.
As per the royal rules, Prince William is the obvious next choice to give Markle away at her wedding with Prince Harry.
"Meghan said that she would prefer to have her mum with her as she is much closer to her than her dad," Inquisitr quoted an insider as revealing.
The insider also revealed that Markle is worried about how her father would handle the situation if he was to be chosen because "he's become more of a recluse."
Meanwhile, the source also reported about a possible conflict between Prince Harry and Markle because of Harry's comments during a Radio 4 interview that the actress was finally about to have "the family she's never had" after marrying him.
Markle's half-brother, Thomas, stated later that Harry's comments would "extremely hurt" their father. He further insisted that Markle already has a "really good family," the source reported. He further claimed that Markle had a great childhood and had got everything she ever wanted.
The source suggested that if the palace moves to fulfill Markle's demand and allow her mother to walk down the aisle, it would be a groundbreaking move in line with Markle's feminist views.
Please fill in your e-mail so we can share with you our top stories!