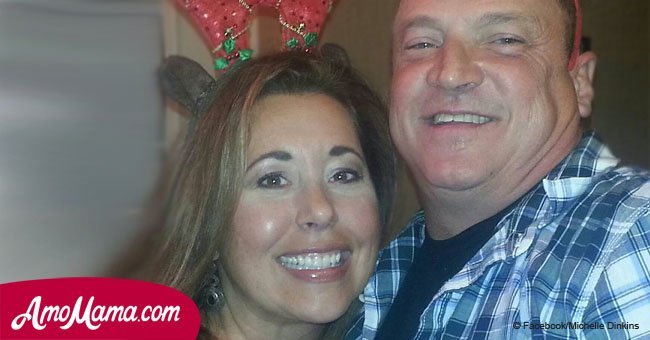 Mother witnesses what her husband is doing to their son. Seconds after, she murders her spouse
A woman was left with no choice but to pick up the gun.
Bored Daddy reported that Michelle Dinkins-Penland killed her husband, Mark Penland, on March 22, 2016, in Ocala, Florida.
On their son's 14th birthday, the mother murdered her son after she found her husband verbally and physically abusing the teenager.
Michelle and her mother tried to get between Mark and the young boy but ended up being hit as well.
She revealed the events of the day saying, "He threw my mom down, punched me in the eye and went back after my son, and that's when I shot him."
She shot her husband using her .38 caliber revolver and immediately rushed him to the hospital, but he died later.
A court in Florida ruled that Michelle was justified in her actions under the state's 'Stand Your Ground Law.'
She took to Facebook to thank her family and friends for their support. She wrote that they get stronger each day because of the 'prayers and God's never-ending grace.'
Michelle defended her actions and said that she did not mean to kill him, but shot only to protect her son, her mother, and herself as she was absolutely terrified.
She added that the other victims of domestic violence may feel like they can protect themselves and their families. She admitted that she has suffered a great loss but the only winners in the case are the victims of domestic violence.
She hopes that her story would inspire the others and show them that it was okay to protect their families when necessary.
Michelle and Mark had been together for about six years and had been married for about a year when the tragedy struck.
According to the family, Mark suffered from post-traumatic stress disorder after having served in the U.S. Air Force for 20 years.
Please fill in your e-mail so we can share with you our top stories!