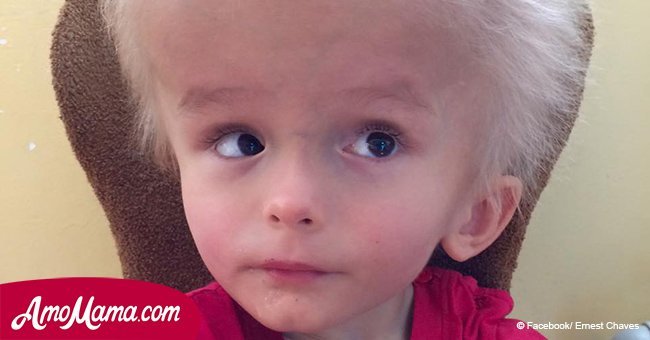 Mom gives away her big-headed son. Four years later, boy hears a knock on the orphanage's door

There are people so cruel that they rather abandon their children instead of taking care of them.
That's what happened to Dima, a Ukrainian child who was left in a hospital by his parents after learning that he suffered from hydrocephalus. When asked, Dima points out that he doesn't remember the names or the faces of his parents.
Soon after that, he was transferred to an orphanage for disabled children located in Kramatorsk, Eastern Ukraine. When he was four years old, he couldn't walk or eat by himself using cutlery.
Even the orphanage staff believed that he wouldn't develop properly because he wasn't showing any progress at that point. According to them, the simple fact of being alive that long was surprising and even miraculous.
In 2014, during the conflict that Ukraine went through, all members of his orphanage and other people who lived near that area were forced to look for a safer place because they were in the middle of the chaos.
With little-to-no medicines, water, or food, the orphanage staff thought that Dima would be one of the casualties that the conflict would leave. They even called a priest to pray for him before 'his passing.'
Dima proved that he is stronger than they all expected as he and the rest of the children of the orphanage managed to survive. Soon after that, he met an American family that had adopted seven children already.
Ernest and Ruth Chaves, from Vermont, decided that they wanted to adopt Dima, as well, and did all the paperwork. Nowadays, Dima's name is Zebadiah Chaves.
Thanks to the attention and the love his new parents give him day after day, he learned how to eat using cutlery and he can walk using a walker. The most surprising aspect of it is that he learned all that only in one year.
Zebadiah speaks both English and Ukrainian fluently and is ready to keep improving his motor and mental skills.
Please fill in your e-mail so we can share with you our top stories!