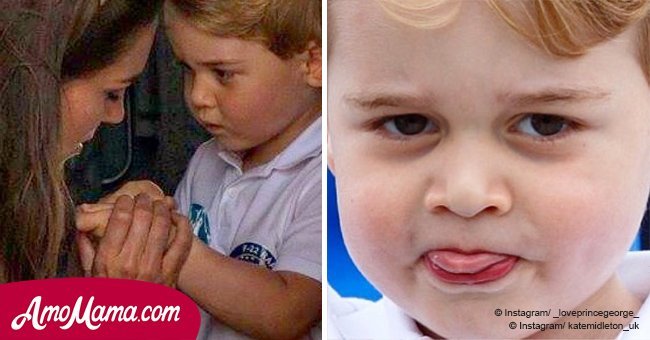 If something goes wrong and Prince George never becomes King, here is his backup career
The would-be King of the British Royal Family may also have an alternate career in mind should he decide not taking the throne.
In case Prince William's son, Prince George, decides he is not going to be a King, he might have a backup career set as a police officer, according to a report from People.
According to the source, the young Prince's obsession with all things law enforcement is well known as only last Christmas news came out that he had made one and only wish with Santa Claus, which was to be granted a police car.
George's keen interest in the police was further confirmed by his father, the Duke of Cambridge while attending The Met Excellence Awards at Kensington Palace.
During the event, Police Constable Jayne Richardson told Prince William jokingly asked that Chelsea and Kensington district were looking for more volunteers, so if George and Charlotte were up for it.
The Duke of Cambridge simply laughed at this proposal and explained that his 4-year-old son would 'jump at the chance,' People confirmed.
"He is obsessed, actually, by the police….cars, toys, everything," the source quoted the Prince as revealing.
During Christmas last year, Prince William personally delivered a hand-written note to Santa Claus on behalf of the young Prince. The Christmas wish note simply demanded of one simple thing - a police car.
In another report from People, it was written how William bumped into Santa Claus in chilly Helsinki, Finland, before he handed over the note from his son.
Although the note allowed five wishes, the Prince selflessly left out the rest of the four lines empty and just demanded the police car that he was so obsessed with.
"He hasn't written down many requests, so I think one request is probably okay," William was found stating at the time.
Please fill in your e-mail so we can share with you our top stories!