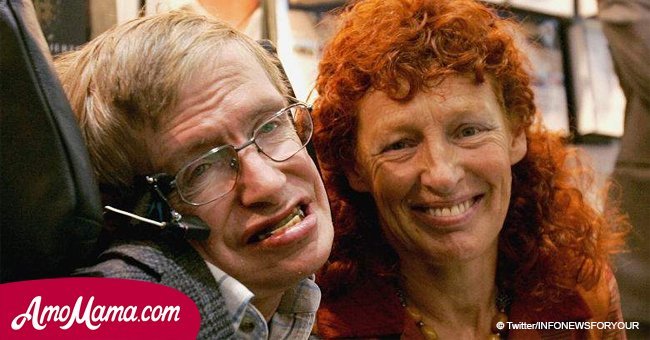 Stephen Hawking's ex-wife was accused of forcing him to urinate himself, leaving him in hot sun

Many people went down in History for revolutionizing and reinventing the world, something that only the best of the best can ever dream to achieve.
Stephen Hawking was one of those characters. Unfortunately, on this day, March 14, 2018, the world has lost one of this greatest minds, if not the greatest, at the age of 76.
Even though Hawking was diagnosed with Motor Neurone Disease, an extremely rare and incurable condition, he never lost his will to live, as reported by the Inquisitr.
But, aside from his disease, it was also rumored that he was a victim of physical, verbal and emotional abuse throughout his life, mainly from his second wife, Elaine Mason.
Hawking was in a relationship with his first wife, Jane Wilde, when he met Mason. She was his nurse and they reportedly started having an affair. Shortly after releasing A Brief History of Time, in 1988, Hawking left Wilde to be with Mason.
According to the source, she also had a family of her own, a husband and a son, which she abandoned to stay by the theoretical physicist's side. But their relationship wasn't healthy.
They were together from 1995, the year Hawking divorced Wilde, to 2006. During that period, Mason was accused by Hawking's family and friends of abusing him on a daily basis and marrying him for his money.
As reported by the Inquisitr, the woman had a very strong and imposing personality, and she was considered to be a bully, who used her power over him to make him suffer.
The Sun revealed that she once denied him access to a bottle that he used to urinate, forcing him to wet himself. She was also accused of leaving him out in the sun on one of the hottest days of the year, suffering from heat stroke.
It was mentioned that Mason fractured Hawking's wrist by slapping it against his wheelchair. These accusations led the police to conduct several investigations, but the woman was never charged with any crime.
Please fill in your e-mail so we can share with you our top stories!