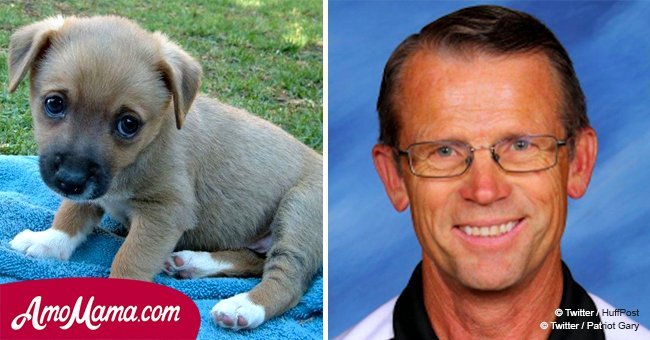 Idaho teacher accused of feeding 'sick' puppy to turtle in front of students

Parents of the students had shocking reactions to the incident.
According to an article published by 6abc, a teacher at the Preston Junior High School fed a live sick puppy to a turtle while the students watched.
The school district stated that the incident took place after the teacher, Mr. Crossland, had dismissed the class. However, the matter was reported to the police, and an investigation is being conducted, led by Franklin County Sheriff David Fryar.
Fryar stated that his team would collect all the facts and pass them on to the prosecutor, who will then assess them and declare if the act is punishable by law.
While Crossland has not been terminated, he has been placed on administrative leave until the time the investigation is over.
An animal activist confirmed via KSTU that the puppy who was fed to the reptile was indeed sick. The activist added that the puppy's illness did not give Crossland the right to put an end to its life.
One of the parents, Jill Parrish, expressed that the details of the incident have been sickening to hear. It was Parrish who approached the police and lodged a complaint against the teacher.
Parrish stated that children should not be subjected to the gory scene of an innocent puppy screaming for its life while being eaten by another animal. In her view, that is equivalent to teaching children violence.
However, not all parents share Parrish's views. Annette Salvesen, the mother of another student, stated that the act was excusable since it involved a sick puppy who was soon going to die.
She believed that the act was a depiction of the circle of life, and any child who was uncomfortable with it, should have left the room.
Yet another parent, Julie Johnson, called Crossland the best teacher at the school.
The school district maintained that the act was regrettable and was not a part of the school-directed program and that they will take proper action to prevent such acts from happening again.
Please fill in your e-mail so we can share with you our top stories!