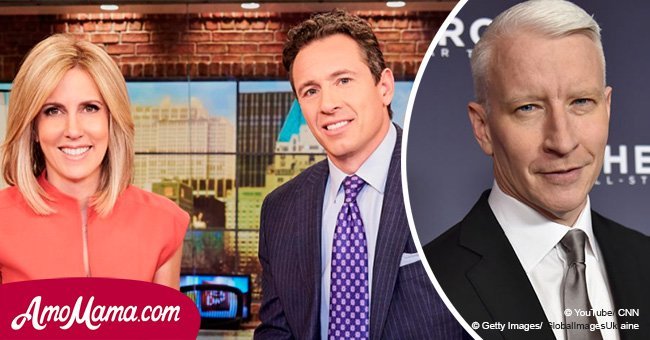 CNN viewers clash over a major network shake-up: 'terrible news'

CNN announced a new primetime show, but a veteran show-host will have to make a significant sacrifice. Viewers are not thrilled.
On March 14, 2018, CNN said the network would make some changes. The 47-year-old Chris Cuomo will have his own show titled Cuomo Prime Time.
As reported by Entertainment Daily, Chris Anderson's nightly show will be shortened in order to accommodate the new show.
Cuomo Prime Time will air weekday evenings at 9 pm, in the same slot as Sean Hannity from Fox News and Rachal Maddow from MSNBC, both show-hosts who rake in high viewer numbers.
The network confirmed that the 10 pm show, CNN Tonight hosted by Don Lemon, won't be affected by the new changes. Cuomo said on Twitter that he hopes to fill a need in the industry.
Cuomo's fans were rooting for him, saying that they look forward to his new prime-time show. But not all of the network's viewers were impressed with the new schedule.
Des Doyle firmly stated that the world - and the network's viewers - need more Anderson Cooper. Another said that only one hour of Cooper's show 'is not enough.'
Many of Cooper's fan believe that he is in a different league than Cuomo; Cheryl Weiner said 'Chris Cuomo is no Anderson Cooper.'
She said it was time for her to 'shop around,' and several viewers agreed with her. According to NY Times, CNN has been struggling recently with prime-time ratings.
The network dropped to third place, with Fox and MSNBC taking the first two slots. For example, Anderson's show from 8 pm to 10 pm attracted approximately a third of Fox's viewers.
Cuomo previously worked for ABC News, hosting a show called 20/20. He also co-hosted Good Morning America and joined CNN in 2013.
Please fill in your e-mail so we can share with you our top stories!