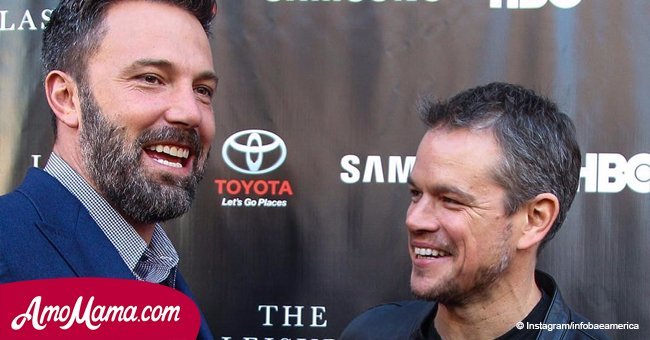 Famous American actor moves his entire family to Australia over Trump's presidency, source claims

The 47-year-old actor, film producer, and philanthropist, Matt Damon, has recently purchased property in Australia.
Various news outlets reported that Matt Damon wants to move his family to Byron Bay, New South Wales because he 'wants to have a safe place to raise' his children.
According to Jerome Hudson of Breitbart, Damon disagrees with Trump's policies, and it is the main reason why he wants to leave the country.
Friends have spoken out in concern for his career, but Damon explained the move wouldn't impact his work because he would travel 'to wherever his projects are shooting.'
The news was revealed via a source close to the actor and his family. Neither his agent nor his representatives have confirmed or denied the rumors.
Damon is part of the growing number of Hollywood celebrities who are outspoken against Trump's policies and administration.
He told reporters in February 2017 that he is not 'a believer in walls,' referring to President Trump's plan to build a border wall between Mexico and the United States.
The Ocean's Eleven star also believes that US citizens are 'too sensitive' when it comes to gun control law, especially since the Florida Shooting which claimed the lives of 17 victims.
As reported by Page Six, the move to Australia might be a way of 'allowing some of the controversy to die down' after he made an insensitive remark about the Me Too movement.
Damon said that allegations of sexual misconduct should be judged on a 'spectrum behavior.' He later apologized for his remark, saying that he needed to listen more before sharing his opinion.
'Ultimately, what it is for me is that I don't want to further anybody's pain with anything that I do or say. And so for that I'm really sorry.'
Matt Damon, Page Six, March 15, 2018.
Fans of Damon can look forward to his upcoming film projects. He announced that he would produce Witness for the Prosecution and Thirst. He will also star in Ocean's 8, scheduled to be released later this year.
Please fill in your e-mail so we can share with you our top stories!