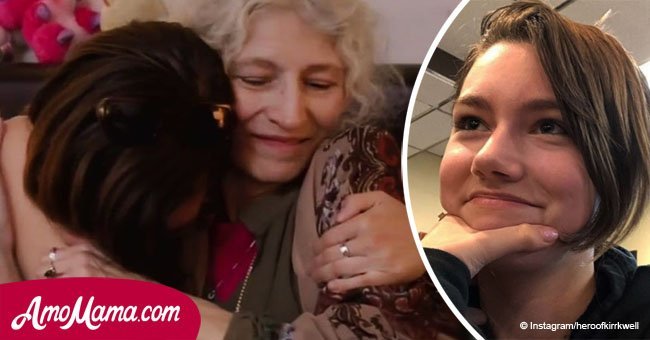 'Alaskan Bush People' Rain Brown hints she might be in love with 'special person' in a new photo

Most people don't like to be alone. After all, it is only natural for someone to wish to have a special other by his or her side. It is human nature at its finest.
Rain Brown might have found that person. On March 15, 2018, the young Alaskan Bush People star took to Instagram to share an enigmatic photo with her fans and followers.
The picture was very unusual since Rain's past posts had been gloomier due to her battle with depression, which lasted for more than a couple of years, as reported by Pop Culture.
In the black and white photo, Rain appears staring into space and smiling, as if she was accessing a particularly loving memory. But the caption was what surprised everyone.
The 15-year-old wrote that, sometimes, all it took was one special person to make the world a whole lot better. Along with the inspirational message, she put a heart emoji and the words 'stay happy' and 'stay strong' under the image.
According to the source, this might indicate that Rain has finally found someone worthy of her heart, although there isn't any confirmation yet. In the meantime, fans can only speculate.
She also wanted people to know that pain doesn't last forever and that they shouldn't lose hope. Speaking directly to those suffering from depression, she revealed that they shouldn't be ashamed of the way they felt.
The Discovery Channel star went through a very rough period, especially after her mother, Ami Brown, was diagnosed with cancer. Rain remained by Ami's side at all times.
As reported by Pop Culture, Ami's cancer is in remission, and she was even able to get some of the weight that she lost, back. The chemo treatment is over, and now she is resting and regaining her strength little by littlle.
Ami recalled the immense pain that she had to endure, and how she couldn't even drink a glass of water without it hurting. She will continue to be closely monitored by her doctors for the next few months.
Please fill in your e-mail so we can share with you our top stories!