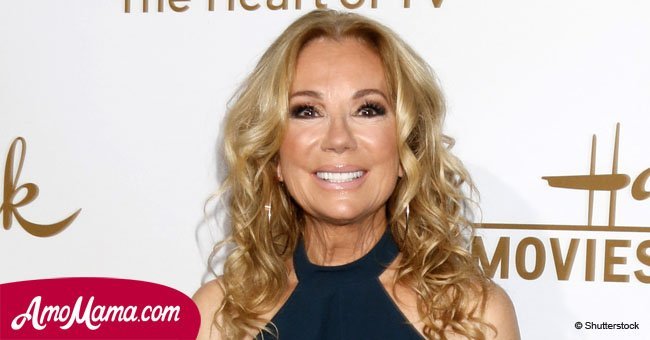 Kathie Lee Gifford makes a controversial admission about Bill Cosby and Harvey Weinstein
Kathie Lee Gifford had something to share about her personal relationship to both Harvey Weinstein and Bill Cosby, and it will surely be followed by controversy.
The 64-year-old Today co-host Kathie Lee Gifford talked to Andy Cohen in a SiriusXM radio interview on March 14 in which she admitted to having reached out to her longtime friends Bill Cosby and Harvey Weinstein after allegations about the two surfaced.
According to Entertainment Daily, Gifford, who doesn't condone the actions Cosby and Weinstein have been accused of committing, explained that given her Christian faith and her concept of friendship, she couldn't just walk away from them.
'You can't call yourself a friend when the first minute there's trouble, you run. That's called a fair-weather friend and that's not a friend at all,' the actress expressed. She has been friends with Weinstein and Cosby for decades, Gifford revealed.
'I just want people to know I don't judge them. I don't like what they do, but God knows their hearts and there's hope for them,' Gifford said. She also cleared that her personal relationship with the two doesn't mean she is blind to their terrible mistakes.
Gifford recalled having experienced all kinds of abuses since she got started in show business still a teen. From sexual harassment to date rape, she assured she knows first-hand how devastating is to become a victim of any of this.
Cosby has been the subject of several allegations of sexual misconduct over the years. The most publicized accusation came in 2014 when comedian Hannibal Buress exposed him in a comedy routine.
This broke the silence of numerous women that came out with stories involving Cosby's sexual abuse with the earliest incidents allegedly taking place in the mid-1960's, at the beginnings of his career. He is currently facing trial for some of the cases.
Weinstein, on the other hand, has been openly accused by several actresses from around the world of actions ranging from rape to sexual harassment. Many big names in the industry have spoken against Weinstein, sparking the #MeToo movement.
The once extremely powerful film producer has fallen from grace and he is under investigation by police in London, Los Angeles, and New York. Both men have repeatedly denied every accusation.
'I hope people are not misunderstanding this. I'm not saying that that kind of behavior is in any way acceptable. It isn't, and it's horrible, and as a woman who has experienced it, it's awful,' Gifford clarified.
Please fill in your e-mail so we can share with you our top stories!