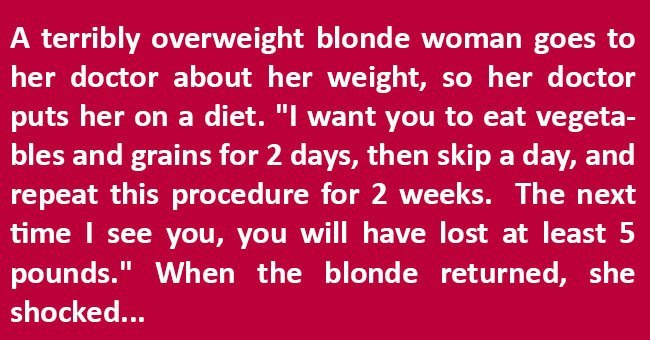 A terribly overweight blonde and the perfect diet
The woman was desperate to lose weight, so she paid a visit to her doctor for some advice.
A terribly overweight blonde woman goes to her doctor about her weight, so her doctor immediately puts her onto a strict diet.
"I want you to eat vegetables and grains for 2 days, then skip a day, and repeat this procedure for 2 weeks. The next time I see you, you will have lost at least 5 pounds."
But when the blonde returned, the doctor was incredibly shocked to realize that she had lost not just 5 pounds, but nearly 20 pounds!
Naturally, he wanted to know how the woman had managed to lose so much more weight than he had predicted with his dieting advice.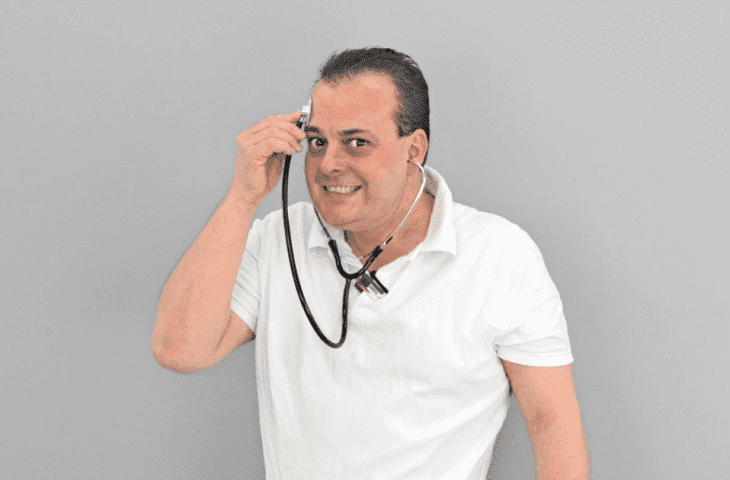 Source: Maxpixel
"Why, that's amazing!" the doctor said, "Did you follow my instructions?"
The blonde nodded, but what she told the doctor next shocked the doctor even more.
"I'll tell you though, I thought I was going to drop dead that third day."
"From hunger, you mean?" he asked.
"No, from skipping!"
Please fill in your e-mail so we can share with you our top stories!