Rarely known fact on Royal Family: the Queen herself ordered Prince Charles to divorce Diana
Everyone had thought they divorced on their own accord.
But Queen Elizabeth II is said to have ordered the official end of Princess Diana and Prince Charles' marriage, as reported by Pop Sugar
Charles and the late Diana married in 1981. For 11 years, they endured a tumultuous marriage.
The Queen and Prince Philip were disappointed over how the highly hyped marriage had turned out
They tried their best to fix Diana and Charles' marital problems. Both Diana and Charles were said to have engaged in extra-marital affairs..
Their deteriorating marriage became a public scandal. After their separation was announced, Diana went on to talk about her ill-fated marriage in a media interview.
She talked about her own infidelity as well as Charles's affair with Camilla Parker Bowles.
The Queen's frustration shot up. She wrote separate letters to Diana and Charles ordering them to divorce. This action by the Queen was announced by Buckingham Palace on December 20, 1995.
The statement read: 'After considering the present situation, the queen wrote to both the prince and princess earlier this week and gave them her view, supported by the Duke of Edinburgh, that an early divorce is desirable.'
In August 1996, the divorce was finalized. But it wasn't the end of the drama.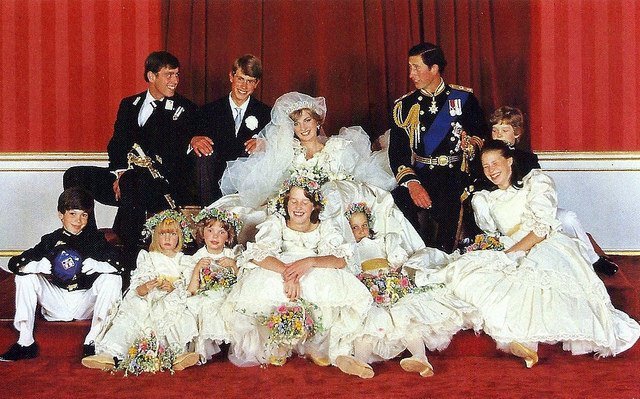 A disagreement ensued over Diana's title. The Queen reportedly wanted to let Diana keep the style of her royal highness. But Charles wanted Diana to give it up.
In the end, she was given the title Diana, Princess of Wales. Consequently, Diana had to curtsy even to her own children.
While she lost her honorific title, Diana was allowed to keep her apartment at Kensington Palace. She was also given access to the royal family's jets and the state apartments at St. Jame's Palace.
Except for the Cambridge Lover's Knot tiara, Diana was permitted to keep all the jewelry she received during her marriage.