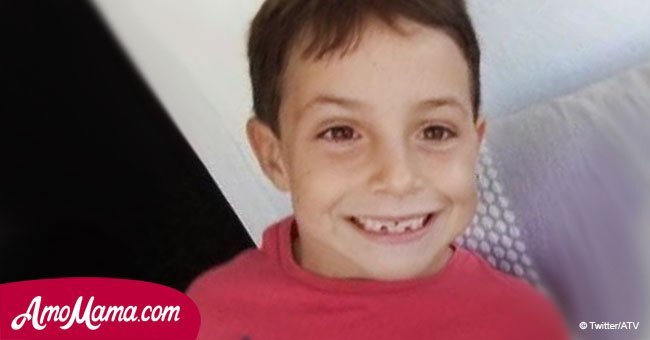 New chilling details emerge about case of missing boy, 8, who was found dead in the car's boot

The disappearance of Gabriel Cruz in Almería, southern Spain, mobilized thousands. Nobody, but the police imagined that someone very close to the family had ended the boy's life.
There have been chilling updates on the case that has entirely shocked Spain since February 27, when 8-year-old Gabriel Cruz was reported missing and his parents issued an alert that rapidly went viral. The main suspect has confessed she actually killed him.
According to El País, the 43-year-old partner of the child's father, Ana Julia Quezada, who was caught in the middle of trying to disappear the body, had been arrested on March 11 and was refusing to say anything about what happened.
But finally, after four days under the custody of the authorities, Quezada started to answer the questions she was asked by the officers, and she admitted to having killed her boyfriend's son, telling her version of how the events unfolded.
Quezada claimed that she initially acted in self-defense as Cruz and she were getting into the car and the child allegedly attacked her with a hatchet. As she said, she managed to take the tool away from the boy and hit him in the head with the blunt part of it.
The woman told the investigators that Cruz was left unconscious and unarmed, but she claimed to have gotten into a state of panic that made her strangle him to death. She later took off his clothes and looked for a place to bury the body.
Since the child went missing and the investigation was opened on the case, the police soon considered Quezada a very likely suspect of being behind the boy's disappearance, because of her strange behavior.
The policemen were smart enough to not alert Quezada about their suspicions, and instead, they put her under secret surveillance and quietly watched her every move until she gave herself away.
12 days after Cruz was reported missing, Quezada was discovered by the Civil Guard while taking the body out of a water deposit on an estate that belonged to the family. She was seen putting the corpse in the trunk of her car and driving away.
They followed her and pulled her over to arrest her as the only suspect in the murder. After obtaining her confession, Cruz was handed over to the justice system to be put to trial. There are still many questions to be answered on this horrible event.
Please fill in your e-mail so we can share with you our top stories!