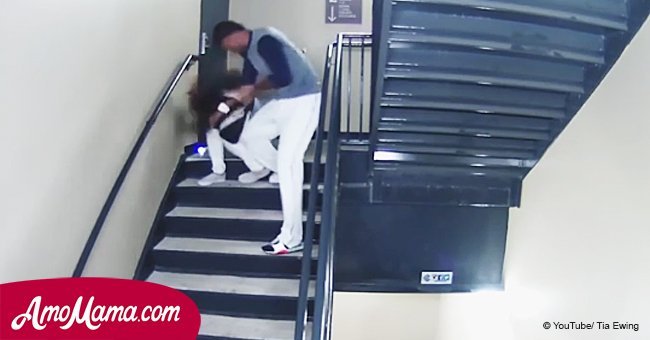 Famous athlete was caught beating his girlfriend on stadium surveillance

A violent incident between a baseball player and his ex-girlfriend was caught on CCTV.
As reported by TMZ, Danry Vasquez, 24, was dropped from his Pennsylvania team following a resurfaced video from two years ago that appears to show him battering his then-girlfriend, Fabiana Perez, in a stadium.
In August 2016, Vasquez was arrested for domestic violence in Texas. The shocking video was exposed by a Texas police department recently.
Vasquez was playing for the Corpus Christi Hooks, the AA minor league affiliate of the Houston Astros, at the time he attacked Perez. The team suspended him days after the incident.
Mark Gonzalez, a Nueces County District Attorney, told TMZ sports that Vasquez's ex-girlfriend didn't want to cooperate with the prosecutors. She even wanted the case dropped.
Though the prosecutors wanted to press, they felt it was an uphill battle with the victim not wanting to press charges.
Apparently, the professional baseball player was ordered to complete anger management courses. Vasquez has now completed the terms of his probation. On March 6, 2018, his case was formally dismissed.
"At that point, probation checked with us, and he had done everything we asked him to do so I was forced to dismiss the case," Gonzalez said.
The Lancaster Barnstormers, a professional baseball team in the Atlantic League that had signed Vasquez following the incident, has now released him after video footage of the 2016 domestic violence incident was released to the public.
They announced that the team made a prompt decision to cut ties with the Venezuelan professional baseball outfielder.
"There is no choice but to sever the relationship. Neither I, nor the Barnstormers' organization as a whole, can condone or associate with that behavior," Manager Ross Peeples said.
Though it's not affiliated with MLB, high-profile players have competed in the Atlantic League of Professional Baseball, including Rickey Henderson and Roger Clemens.
Please fill in your e-mail so we can share with you our top stories!