Coconut oil may help you to look younger
Many people are discovering the wonders this oil can create.
According to Shared, coconut oil is gaining popularity throughout the world as a natural miracle. It is now being used as an organic alternative to all the chemical-laden and expensive beauty products.
This wonder oil will help you look younger because of its health benefits that affect your entire body.
Here are some of the numerous ways coconut oil is used to rejuvenate the skin and boost its health:
1. Anti-Aging Creams
Coconut oil is a safe and effective natural treatment that will soften skin. The softer your skin, the younger you look. Just apply it on the skin to treat premature aging skin and eliminate age spots.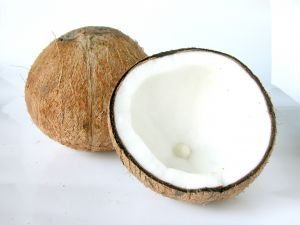 2. Massage Oils
Mix 30 drops of some essential oil with a ¼ mug of coconut oil, then use the mixture for massage. It is a great massage oil as it heals the skin, make it softer and relaxes muscles.
3. Pimples Cream
This cream needs 2 tablespoons of coconut oil, 5 tablespoons of Aloe Vera gel, and 2 tablespoons of raw organic honey. Just mix the ingredients and apply to the face to fight pimples. Wash your face after 20 minutes.
4. Cleaning Soap
To make a homemade cleaning soap, mix the coconut oil, clay, and charcoal. This will detoxify the skin.
5. Moisturizer
Apply coconut oil to your skin every day to soften and make it silky and smooth.
6. Sunscreen
This beneficial oil contains natural SPF and antioxidants that help protect the skin from harmful radiation from the sun.
7. Chipped Heels
Mix the coconut oil with magnesium flakes and essential oil and use the mixture to smooth the rough skin on the heels.
8. Body Scrub
To use as a natural body scrub, mix half a mug of coconut oil, the same amount of sugar, and a few drops of some essential oil.
9. Lip Ointment
As a homemade lip balm, apply coconut oil to your lips throughout the day to rehydrate your lips.
10. Evening Cream
Apply coconut oil on your face before going to bed. It has antioxidants that will smooth the skin and help you get rid of fine lines.
Coconut oil can also be used as anti-dandruff therapy, after-shave cream, feet scrub, mouthwash, varicose veins treatment, treat stretch mark, fight itchiness, teeth whitening, and so much more.