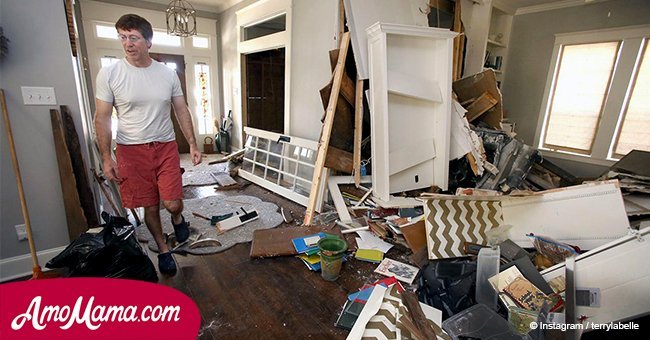 'Fixer Upper' stars blamed after drunk driving crash. Is this fair?

There are several TV shows in the U.S. that portray people remodeling houses and helping other families move to a better, bigger, and more expensive house.
Fixer Upper is one of them. Chip and Joanna Gaines, who own a remodeling and design business called Magnolia Realty, are their hosts and they help others live where they deserve.
Shared reported that they helped Ken and Kelly Downs in 2016, a family that had been married for a couple of years already and were ready to move to a bigger house. Fixer Upper found the best place for them and their case was featured on the show.
In July 2017, that same house was involved in an accident that destroyed a big part of it. A drunk driver crashed and ended up inside of the house, causing a lot of damage.
The Downs, indirectly, blamed the show for the incident as they pointed out that they shouldn't have shown them places in such a bad neighborhood because other residents have complained about paying more taxes since they moved there.
'It's been a problem from the beginning. We've lived here a year and a half and we feel deceived by the city of Waco and Magnolia Realty.'
Kelly Downs, Shared, July 12, 2017.
Apart from that, Kelly revealed that they have been intimidated and harassed not only by her neighbors but also for the store owners of the nearby area as they confessed they have been paying more taxes because of the Downs.
She finished saying that it was a 'Fixer Upper gone bad.' So far, neither the producers of the show nor the Gains have said a word about the incident.
One of the most surprising facts about the crash was that the car hit the brick fireplace that Chip and Joanna installed.
If they wouldn't have built it there or if they would have done a cheap job, the car would have got further into the house, probably reaching and destroying the couple's bedroom, where they were sleeping at that moment.
Please fill in your e-mail so we can share with you our top stories!