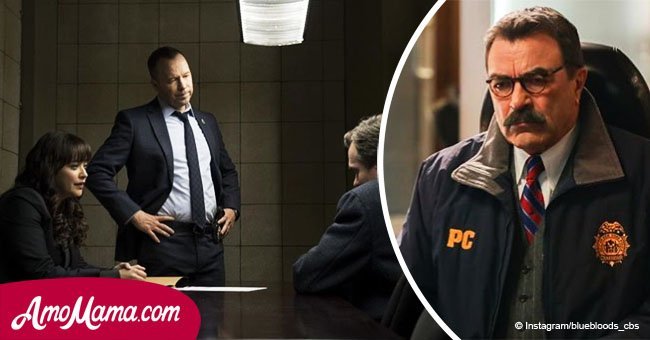 'Blue Bloods' welcomes back 2 familiar faces while a major character is believed to be departing

The show appears to be preparing its audience for a big twist.
According to an article published by Pop Culture, popular CBS series Blue Bloods may be making some major changes to its plot by reviving two old characters and bringing an end to another one.
But do you remember how this series started? In our video we show how the actors looked like and what they did before 'Blue Bloods'.
The police procedural drama has been surrounded by a lot of buzz about the possible re-introduction two familiar characters who had not been on the show for a while – Jack Boyle and Mayor Margaret Dutton.
Reports are that both the characters will be seen in the upcoming episode of the series, titled 'Friendship, Love and Loyalty.'
Actor Peter Hermann will return as Jack Boyle, whom fans will remember as the ex-husband of Erin Reagan. Hermann was last seen as Boyle in last year's episode titled 'Cutting Losses.'
Bracco's character also appeared for the last time in November last year, in the episode 'Pick Your Poison.'
The character Dutton was known to have a spat with Commissioner Frank Reagan, played by Tom Selleck.
Reagan was often at the receiving end of Dutton's opposition, as she posed a challenge to his views more than once in the past.
Another major question is about the future of officer Eddie Janko, who was shot in the previous episode. It was a shocking and intense twist, and according to Pop Culture, many believe that it might be the end of officer Janko.
An opposing view is that the series might go on to reveal that Eddie survived the gunshot wound after all, just like many other characters who have managed to live after a close brush with death.
The episode will depict Danny Reagan and Maria Baez working together on getting to the bottom of a murder. The investigation is triggered after a woman lodges a complaint after the death of her young son.
While Danny and Maria will be seen looking for a trail of hints, it is also known that Erin and Anthony Abetamarco refrained from taking up the case, deeming the evidence as insufficient.
Please fill in your e-mail so we can share with you our top stories!