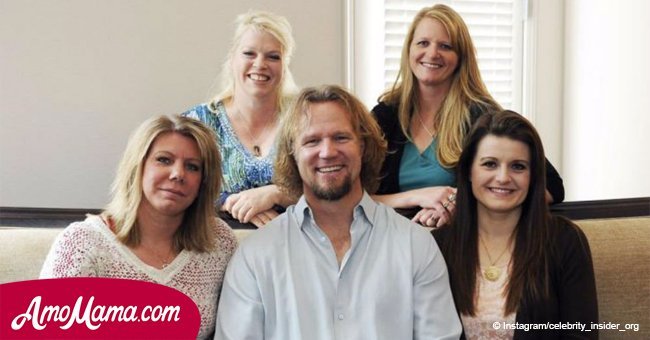 Sister Wives' polygamous husband Kody Brown proposes to another possible 25-year-old wife

An insider claims that the woman rejected the polygamist.
According to an article published by In Touch Weekly, Sister Wives star Kody Brown reportedly proposed to a 25-year-old woman after his first wife Meri deserted him.
An insider is said to have revealed that Brown was desperate to find someone to replace Meri. He popped the question to an unnamed 25-year-old woman and was left in despair when she rejected him.
47-year-old Meri walked out of Brown's home in Las Vegas in December last year. This left Brown to cope with the loss, and he has been trying to find someone to be the new fourth wife on the show.
Brown now lives with his three wives, Robyn, Christine, and Janelle. 39-year-old Robyn is the only legally married wife, while Brown calls 45-year-old Christine and 48-year-old Janelle his spiritual wives.
Not much is known about the anonymous woman who turned Brown down, but the insider shared that she had two children. The source also revealed that the 49-year-old found her extremely beautiful and was particularly taken by her boldness and flamboyance.
The woman had reportedly once told Brown that if he was ever looking for a younger, more appealing wife, she would be interested. Brown was thrilled to hear this, and when Meri left, he took the chance of asking her hand in marriage.
The two are also believed to have dated for a while, and things between them started to get ugly when Brown started visiting her less. According to the insider, Brown saw her less often, because he did not wish to upset Robyn.
Despite the rough patch, Brown is said to have told his close friends about her, and he also expressed confidence that they would work it out and end up together.
The source shared that Brown decided to prove to the woman that he was committed to the idea of marrying her by proposing to her.
However, Brown was left in shock when the woman turned him down. The woman allegedly gave the reason that Brown was very easily influenced and controlled by Robyn, and she was not comfortable with that.
The woman also reportedly told Brown that she did not see a future for them as a married couple anymore.
Please fill in your e-mail so we can share with you our top stories!