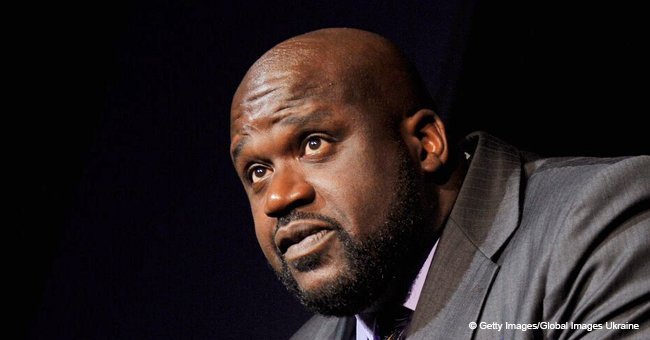 Shaquille O'Neal's ex-wife stuns in a revealing outfit following his engagement news
- AmoMama brings you photos of Shaunie O'Neal in which she deploys an interesting tactic in her bid to get the attention of her ex.
- These acts by Shaunie comes after rumors that her ex, Shaquille got engaged to his girlfriend.
- Shaunie O'Neal seems to be a believer in the saying 'don't back out without giving a fight.'
The 43-year old seems to be on a mission to show her ex-husband Shaquille O'Neal what he stands to lose by choosing another woman over her.
Reports say that the American retired professional basketball player has put a ring on the finger of his girlfriend Laticia Rolle as he attempts to ward off other men.
This rumor emanated late last year after the beauty made an upload of herself rocking a diamond ring on her finger in on Instagram in the company of the NBA star.
This rumor is still yet to be confirmed or denied by both parties but fans of the 46-year old O'Neal have congratulated him on social media.
Shaunie's damage control measure has her making series of mobile uploads of herself dressed in sparing dresses which do little to cover her cleavage.
In one upload to her, Instagram handle '@shaunieoneal5' the philanthropist was dressed in a flowing gown which had a large threaded opening in front of it and a high thigh rift.
O'Neal also revealed the smooth skin of her legs and arm in this upload in which she reclined into the comfort of a chair.
In another upload, the Basketball Wives, Basketball Wives LA, and Baller Wives executive producer also gave a sexy pose as she sat wearing a deep neckline blouse over ragged jeans.
In this upload, she displayed the smooth of her skin as she tries to get Shaquille to take a second glance.
On her Instagram handle is also seen another photo in which the mother of five was also dressed in a very transparent outfit which revealed a large portion of the upper part of her body.
Shaquille and Shaunie O'Neal separated in 2009 after Shaunie filed for divorce, citing 'irreconcilable differences.'
Prior to this, the couple had separated after five years of their marriage in September 2007 but reconciled shortly afterward
What are your thoughts about Shaunie's tactics?
Source: Instagram
Please fill in your e-mail so we can share with you our top stories!