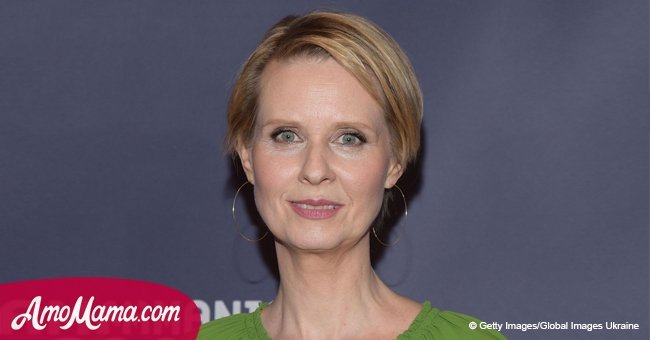 Fans clash online after 'Sex and the City' Cynthia Nixon announces controversial political move

The internet was torn in its response to the actress' decision.
According to an article published by Inquisitr, social media users expressed strong views after actress Cynthia Nixon recently announced that she would be running for Governor of New York City.
The 51-year-old Sex and The City star gathered a lot of comments and feedback from fans, followers, and people from the other side of the aisle. Her social media post was accompanied by a short video.
The 2-minute video contained a brief overview of what she wanted to change about the city.
Among other points, the video highlighted that mass incarceration had to be eradicated, and that the plight of both healthcare and the subways needed to be improved.
The actress also spoke bluntly about the current state of American politics.
Nixon added that the people, including her, were fed up with attention-seeking politicians who were more interested in making headlines and retaining their power when they should be focusing on the people.
The post also contained a link which led users to a page where they could show their support for Nixon's candidacy.
Nixon's major announcement gathered instant attention, and several names from the entertainment industry expressed support for her on their social media profiles.
Willie Garson was quick to share a public message backing Nixon and her vision for New York City.
While quite a few netizens were excited about the announcement and wrote in support of Nixon, there were also comments from people who criticized her or doubted her caliber.
A section of the online voices was skeptical about her owing to her Hollywood affiliation, and thought that Governor Andrew Cuomo needed a stronger opponent.
A few citizens were also surprised that Nixon took a direct leap at running for Governor, instead of choosing to begin with a more ground-level post and scaling up gradually.
Nixon has never served in a public office in any capacity. However, it is noteworthy that she has been outspoken about various issues like education and legalization of same-sex marriage.
Being a survivor of cancer herself, woman's healthcare is another cause that is very close to her heart.
Please fill in your e-mail so we can share with you our top stories!