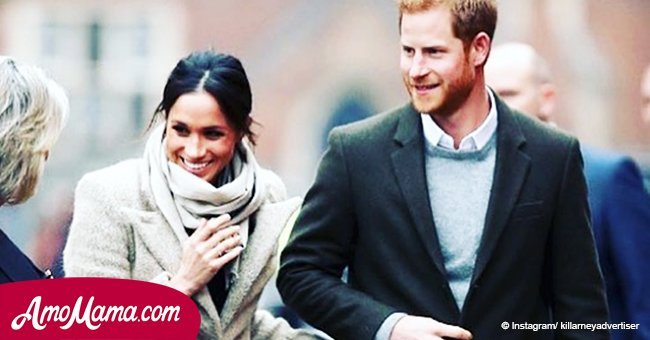 Prince Harry refused to sign a prenup that would protect his fortune if things don't go well

By doing this, Harry follows the steps of his father, Prince Charles and his older brother, Prince William. He is pretty sure about his future marriage with Meghan.
33-year-old Prince Harry is just two months away from marrying his fiancée, 34-year-old former actress Meghan Markle, and sources close to Kensington Palace are revealing that he is reportedly refusing to sign a prenup to protect his fortune in the event of a divorce.
According to Meaww, Harry is very confident about his relationship with Markle and he is expecting their marriage to be solid and lasting, so he wouldn't show her a sign of distrust making her sign such a contract. In doing this, he follows the steps of his relatives.
Apparently, courtiers don't share Harry's optimism and they are concern about his £30 million fortune, considering that Markle divorced from her first husband after being married for a short two years. They fear she might not be able to be in a long relationship.
'There was never any question in Harry's mind that he would sign a prenup. He's determined that his marriage will be a lasting one, so there's no need for him to sign anything,' a source told Daily Mail.
Experts have insisted that there's nothing personal about signing a prenup, but they rely on statistics to assert that is fairly probable for any marriage to not work out, and for a royal, it would be wise to take steps to keep his wealth safe.
'Given divorce rates, it's worth couples having a frank discussion about what each is bringing to the party before signing that marriage register,' said columnist Sophia Money-Coutts.
Princess Diana left Harry a £10 million of the inheritance when he turned 30. He also counts with around another £20 million of assets. Markle has a smaller but also important fortune on her own, calculated to be around £4 million.
Please fill in your e-mail so we can share with you our top stories!