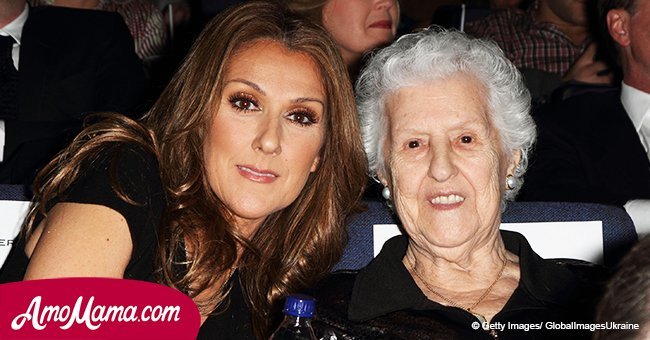 Celine Dion shows a photo of a heartwarming mother-daughter duet for her mom's 91st birthday

Celine Dion is not new to losing very important and close members of her large family. She surely knows how to celebrate those close to her while they are still there.
The 49-year-old Canadian superstar singer Celine Dione posted a heartwarming photo to her social media in celebration of her mother's 91st birthday, sharing a meaningful mother-daughter moment she lived in the happy anniversary.
According to Today, the My heart will go on singer marked the joyful occasion by singing together with her mother Therese Tanguay Dion who is a musician herself, just as Celine's father.
The beautiful photo shows Celine, the youngest of 14 siblings, and Therese facing each other as they hold microphones for a joint performance of a ballad, both elegantly dressed for the occasion.
'Happy Birthday, Mom! You are an infinite source of comfort and inspiration. I love you,' the artist captioned her snap uploaded to Instagram. The post received more than 100.000 likes in the first 12 hours.
Therese was instrumental in Celine's starts as a singer who went on to become one of the world's most admired. When she was only 12, her mother and her brother Jacques helped her write her first song.
Just two and a half weeks prior to this post, Celine had taken to social media to commemorate her late father's birthday on March 2, captioning a photo in which she hugs her very old father during a birthday celebration of the past.
'Papa, you would have been 95 years old today. I think of you and I love you,' she wrote. Celine's father, Adhemar-Charles Dion, passed away in 2003 after being married to Therese for 48 years.
Celine lost both her husband René Angélil and her brother Daniel to cancer within two days in 2016. She has had to recover from the death of close relatives with all the power of love in her heart and treasuring the memories she shared with them.
Please fill in your e-mail so we can share with you our top stories!