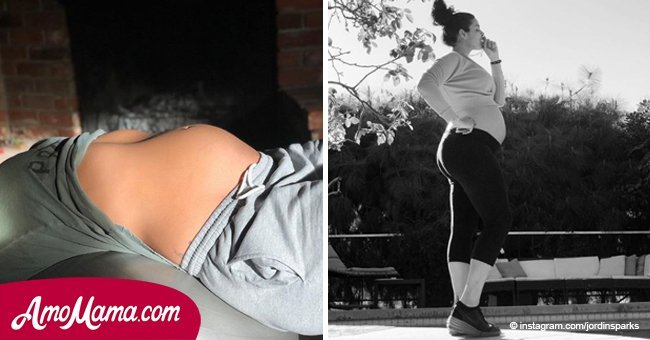 'American Idol' winner breaks the silence on growing pregnancy-related health problems

Having a child is no easy task, and every parent might agree on that. But while children require a good sense of responsibility, the problems start before they are even born.
Jordin Sparks, for example, knows that very well. The American Idol winner revealed on Tuesday, March 20, 2018, that she was experiencing some trouble in her pregnancy.
Soon mother-to-be is at the end of her pregnancy and she has been feeling great discomfort. While that usually happens to pregnant women, the singer feels that it is a necessary pain, as reported by Entertainment Daily.
The 28-year-old took to Instagram to share a photo with her fans and followers as a way to visually explain to them what she meant by 'pregnancy discomfort.'
In the picture, Sparks can be seen lying on her yoga ball as a way of stretching her muscles. Under the photo, she wrote that it helped her relax and that it soothed the pain.
"This little boy wants to be on my literal nerves today. The bottom of my rib cage is numb & I have some shooting pain down my right leg so I'm stretching on my exercise ball."
Jordin Sparks, Instagram, March 20, 2018
According to the source, the former American Idol star's pregnancy has been smooth, and she only started experiencing the said discomfort near the end of it.
But, even though she has constant pain spikes throughout her body, she claimed that it would all be worth it and that she couldn't wait to meet her little boy.
As reported by Entertainment Daily, Sparks is due to give birth in the spring of 2018. In November of 2017, she and Dana Isaiah, her 25-year-old husband, surprised the world by revealing that they had married in secrecy and that they were expecting a child.
Please fill in your e-mail so we can share with you our top stories!