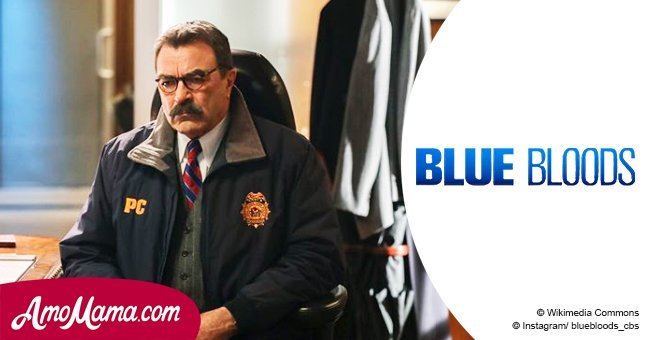 'Blue Bloods' thrills fans with a cast shake-up amid the sudden return of two familiar faces

The CBS hit-series is about to be transformed by an unexpected twist
The plot for the upcoming April 6th episode, "Friendship, Love, and Loyalty", of the Police series Blue Bloods has been revealed by CBS, reported Popculture.com on the 17th of March
Actor Peter Hermann, who plays Erin Reagan's ex-husband, Jack Boyle is back on the cast, and back in action. Hermann is the real-life husband of Law & Order: SVU's Olivia Benson, actress Mariska Hargitay.
Another face that will be returning to the series is that of Lorraine Bracco. The much-lauded actress, who has an Oscar nomination for Martin Scorsese's Goodfellas under her belt, and won no less than three Emmy for The Sopranos, will play the new Mayor of New York City,
In this episode, Danny Reagan and partner Maria Baez will also be investigating the unsolved murder of a woman's son after she reports his disappearance to the NYPD.
The case had not previously been pursued by the DA's office because of lack of evidence.Another spoiler declares that Eddie Janko will be shot. shot.
March 30 will see another face returning: Kevin Dillon will be back as Jimmy, Danny's brother-in-law. Fans will recall that Jimmy's sister, Linda died offscreen as a result of actress Amy Carlson's choice not to renew her contract and leave the show.
Jimmy is once again in trouble, this time with the mob and he steals Danny's credit card. Danny will Jimmy into collaborating in an operation that targets the mafia.
Erin and Anthony will investigate Frank's old partner at his instigation after he is accused of a crime. Jamie is recruited to help an undercover officer reintegrate after a stint in a mosque.
All in all, it seems that there is a lot for fans to look forward to, and every revelation seems to raise the anticipation of the viewers even higher.
Please fill in your e-mail so we can share with you our top stories!