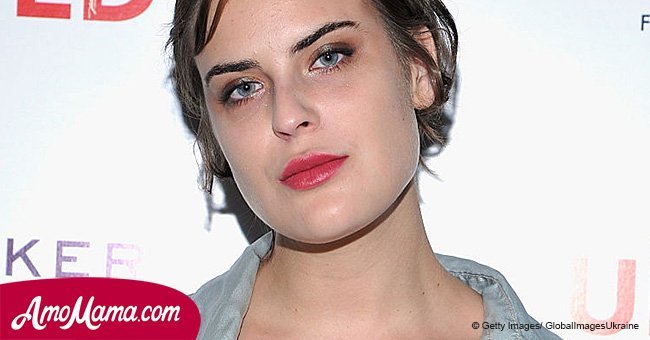 Tallulah Willis shows off her sexy body in her new and very hot Instagram photo

Many women around the globe don't like to share photos wearing bikinis or swimsuits due to the fact that they are not confident enough to show their bodies.
Tallulah Willis, the daughter of Bruce Willis and Demi Moore, is not one of them. On March 19, 2018, she took to Instagram and shared a photo that showed her next to one of her friends.
As Pop Culture reported, Tallulah wore a blue two-piece swimsuit that gave more than a glimpse to her fit stomach. As an accessory of her outfit, she put on a pair of black sunglasses.
Her friend, who chose a pink swimsuit, was clearly posing for the photo but Tallulah cropped her head as she uploaded it. In the caption, she asked her friend to pretend to be annoyed by that.
That was not the only photo showing her body she has recently shared. On March 17, 2018, she posted another picture wearing a different swimsuit. It was a pink one-piece number that enhanced her figure.
For that occasion, she chose black sunglasses, as well. She captioned that image pointed out that she finally had gotten over her 'shyness.'
That's not the only thing she has successfully overcome, though. Last July, she revealed she was struggling with addiction and other health issues, including malnourishment.
She admitted that she did not value her life or her body and that she was constantly punishing herself for 'not being enough.' It led her to a dangerous mix of 'self-annihilation and medicines.'
Thankfully, she managed to deal with her problems, which she later admitted to being the most important thing she has done in her 23 years of life.
Even though she has not pursued an acting career, she has appeared in a couple of films next to her parents. The first one was titled The Scarlet Letter and it was released in 1995. In it, she worked next to her mother.
In 2001, she worked with her father in Bandits. The most recent role she took in a film was, again, next to her father in The Whole Ten Yards.
Please fill in your e-mail so we can share with you our top stories!