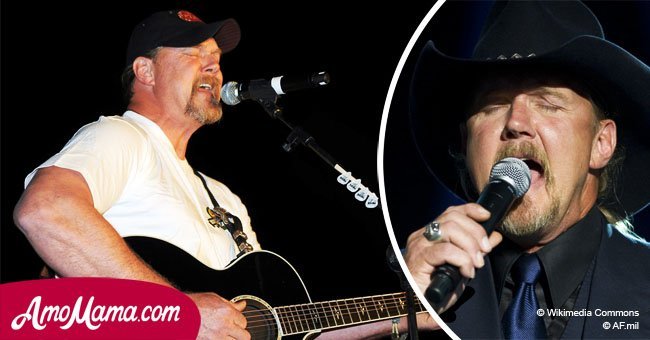 Country star Trace Adkins delivers a powerful biblical message for true Christian believers
The country star is part of the star cast of a new Christian film.
Trace Adkins opened up about the movie even as the ticket sales have skyrocketed since its release on March 16, 2018, according to Faith Family America.
A Christian film, I Can Only Imagine, based on the story behind MercyMe's infamous song hit theaters earlier this month.
The faith-based film is doing very well at the box office and has made over $17 million is a short time and is expected to have an amazing collection.
Music star Trace Adkins plays Scott Brickell, MercyMe's manager, in the film. He opened up about his decision to be part of the movie and gave a powerful message to Christians.
He revealed that he was "blown away by the whole story" and what caught his attention was the film's emphasis on hope and redemption.
"It's all about hope and redemption. That should be the takeaway from this film – that nobody is beyond hope, nobody is beyond redemption."
Trace Adkins, CBN News, March 16, 2018.
He added that one of the co-directors of the film, Andy Erwin, first told him about the message in the movie. Adkins immediately wanted to be a part of it as he felt he "could use a dose of it."
The star has served as a reminder to many Christians of God's hope and redemption for them. The Bible talks about the significant concepts of hope and redemption in several books.
However, an overwhelming number of references can be found in Ephesians. 'In Him we have redemption through His blood, the forgiveness of our trespasses, according to the riches of His grace,' Ephesians 1:7.
In the same book, Ephesians 4:30, the Bible says that the people should not grieve the Holy Spirit of God, by whom everyone was sealed for the day of redemption.
Please fill in your e-mail so we can share with you our top stories!