Kate Hudson, 38, shares an adorable photo of herself with 'Pa' Kurt Russell holding hands
Kate expresses her love for her stepfather who practically raised her as his own in celebration of his 67th birthday.
He's not actually her biological father but Kate Hudson has so much love for her "Pa" Kurt Russell and she expressed it wholeheartedly during her recent birthday greeting for the Hollywood actor.
In celebration of Kurt's 67th birthday, the 38-year-old actress lovingly shared a photo of the two of them holding hands inside the cockpit of a plane.  In her caption, she gushed,
"Love this man! Happy birthday Pa! #LuckyGirl #AlwaysHisBirdie #StPattysDayBirthday"
On a separate post, Kurt's lifelong partner and Kate's mother, Goldie Hawn also posted a picture of herself with the veteran actor with the heartfelt message,
"Happy birthday baby! Your light still tickles my nose. Lucky me!' 
According to the Daily Mail, Kate was only barely three years old when her mother divorced her father, Bill Hudson.  A year later, Kurt walked into their lives and stood as her father ever since. Kurt and Goldie have been partners for 35 years now and the actor practically raised Kate and her older brother Oliver Hudson as his own.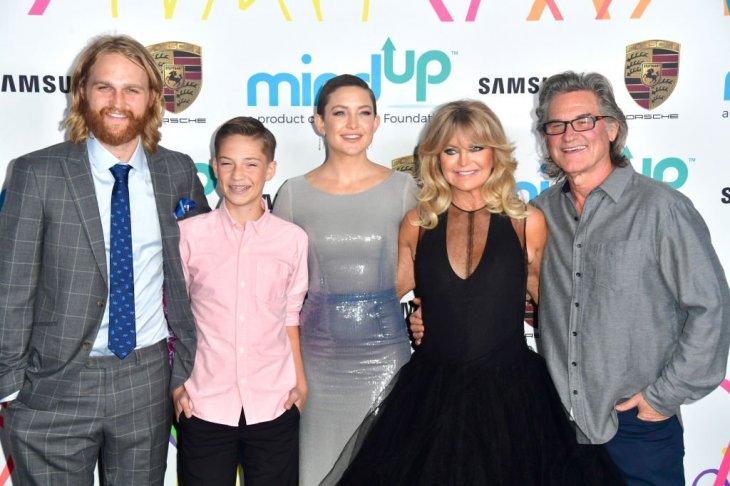 Meanwhile, Kate and Oliver have had an estranged relationship with their biological father. On Father's Day in 2015, Oliver threw shade on their father when he posted the message, "Happy abandonment day" on his Instagram.
Following Oliver's spiteful post, Bill disowned his two children in an interview with the Daily Mail saying,
"I had five birth children but I now consider myself a father of three. I no longer recognize Oliver and Kate as my own."
However, in a surprising turn of events, the hurtful posts led to a reconciliation with his father according to Oliver.  He later revealed to Andy Cohen on 'Watch What Happens Live' that after the incident, he had an amazing conversation with his father and they're in the process of mending their relationship after 12 years.