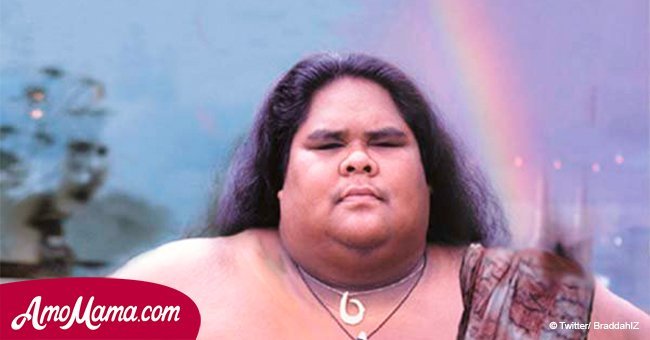 You probably have heard this song. But we bet you actually don't know who performed it
The famous song was composed by one of the most influential musicians of Hawaiian culture.
Somewhere Over the Rainbow is a favorite song of countless people across the globe, but very few know about the singer who originally composed the famous music.
According to Wimp, the song was created by a talented Hawaiian musician known as Israel Ka'ano'I Kamakawiwo'ole, whose name actually translates in English to 'The Fearless Eyed Man.'
Israel was famous in Hawaii and was known for being a vocal supporter of indigenous Hawaiian rights. He had a soft voice, but he suffered from obesity and had a large body - which earned him another nickname, 'Gentle Giant.'
The source revealed that Israel's large size also became his greatest tragedy. Stricken by obesity, he began to suffer from a number of complications early in his life.
He had several cardiac and respiratory issues, which ultimately led to his sad and premature death in 1997. Israel was only 38 years of age at the time.
However, his contributions to the Hawaiian music and culture has definitely strengthened his position as a true 'legend,' the source reported.
Israel, born on May 20, 1959, was a Hawaiian musician, entertainer, and sovereignty activist. He became famous outside of his country when his album Facing Future was released in 1983.
The album featured one of his most popular songs, Somewhere Over the Rainbow, which is sung and played with immense love even today. Immediately after the release, the song was picked up by several films, television programs, and TV commercials.
Israel's specialty was ukulele, and he incorporated his style into other popular genres like jazz and reggae. This led to an important contribution in the Hawaiian music and Israel remains an influential musician in the culture even today.
Please fill in your e-mail so we can share with you our top stories!