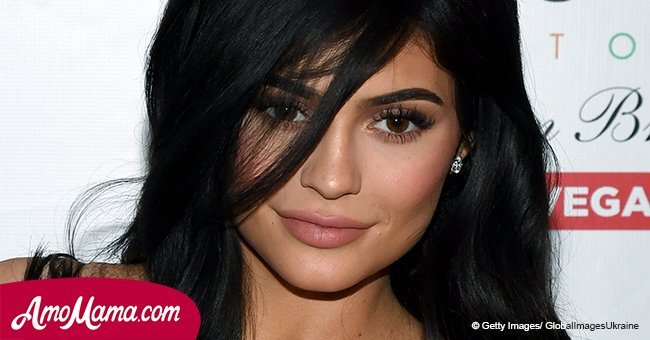 Kylie Jenner is slammed for alleged plastic surgery after pregnancy

The young new mom's obsession over surgical quick-fixes is unstoppable and many are worried she may be putting herself in danger.
Kylie Jenner may be over the moon with her brand new baby Stormi, but she wasn't too pleased about what her pregnancy did to her body that she's already underwent several procedures to get her body back in shape just two months since giving birth and plans to have more procedures done.
Radar Online has exclusively revealed the 20-year-old new mom has already had a tummy tuck and a lipo, and is still gearing for more.
Itching to get her pre-pregnancy figure back, a friend of the the reality star disclosed she immediately resorted to the famous procedures adding,
"It was all pre-scheduled and pretty straightforward."
However, what's more alarming is that Kylie has lined up other procedures in the coming weeks which may go against doctor's precautions about doing too much too soon. According to the source,
"She wants extensive rounds of lipo-dissolve, butt injections galore, a boob lift and loads of work on her face including endless fillers."
"Kylie's obsessed and on a major mission here, she's been plotting it for months!"
The source worries Kylie's obsession may put her in harm's way as she seems poised at going against doctors' advice.
"Kylie wants to go against her doctors wishes by doing coolsculpting and other non-invasive weight-shedding procedures. At the same time, she would get her lips and entire face done up with fillers."
"She said that she never wants to get pregnant again because of how it made her look," added the source. "She hated being non-plastic!"
With demands of motherhood, it's amazing how Kylie can think about doing all these things and when she can find the time to do them even. Here's hoping she takes a breather to think her decisions thru before taking the plunge. After all, she now has a daughter to raise and she can't afford to endanger herself at this point.
Please fill in your e-mail so we can share with you our top stories!