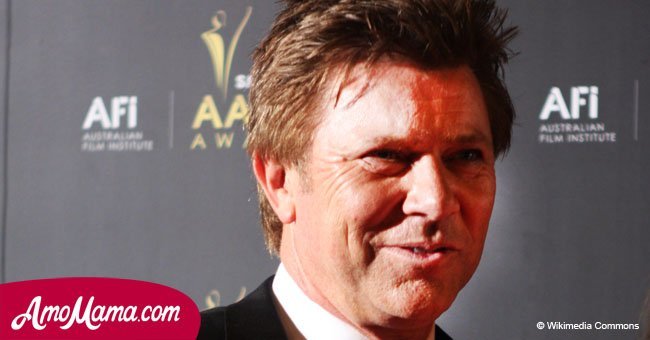 'Today Show' Richard Wilkins humiliated by a music superstar in response to his comments
The music superstar decided to set the record straight.
Today Show's star, Richard Wilkins, suggested international singing sensation Dua Lipa promoted herself on American TV, according to New Idea.
Richard Wilkins seemed to have a dreadful week. The star, who has had trouble with his friend Karl Stefanovic, has now been called out in style by an international pop sensation.
Though he is usually seen as a friend of the stars, has been silenced by singer Dua Lipa. Wilkins suggested that she had canceled her Australian tour only to promote herself on American TV.
The vocalist was slated to support Bruno Mars on his Australia tour but had to pull out of some gigs due to medical issues.
Wilkins told his fans that Lipa canceled her appearances over the weekend after undergoing an immediate surgery to have her wisdom teeth removed.
He added that it did not stop her from making an appearance on the talk show, Jimmy Kimmel Live!
He seems to have ignored the fact that the show could have been pre-recorded. He boldly stated that the show was "live to air."
Lipa did not stay quiet after Wilkins' comments. She took to social media to share her side of the story.
'If you were a good journalist you would've done proper research… Jimmy Kimmel was shot in Feb in LA and aired yesterday. I've been in Australia on bed rest and wouldn'tve cancelled on Bruno shows if I didn't have to.'
Dua Lipa, Twitter, March 21, 2018.
Wilkins then apologized immediately. He confessed that he had 'assumed' the show was live without clarifying his earlier statement 'we were told.'
The latest scandal between Karl Stefanovic and Richard Wilkins has led to a standoff between the two and questions about the future of their bond have been raised.
Stefanovic's comments about Wilkins and Nine bosses during a car trip conversation in Sydney seem to have caused the trouble.
Please fill in your e-mail so we can share with you our top stories!