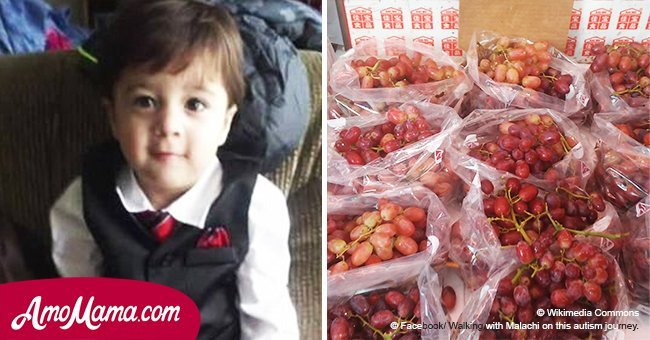 Michigan toddler chokes to death while shopping. Now grieving mom warns other parents
The mother tried everything to save her young son, but it was too late.
She and her husband never thought that they would say goodbye to their son so early in his life.
It was just a typical shopping day for Emma Carver. She took her two-year-old son with her and they strolled around the aisles of the store picking up the things they need.
Two-year-old Ayyan Umar was casually sitting in the shopping cart while Carver was searching through the lane of cheese.
Just then, she heard the sound of choking coming from her son. She turned to him and when she saw her, she immediately went to his aid.
As revealed by Liftable, Ayyan took two whole grapes from the shopping cart and ate them.
The two grapes were lodged in his airway and he was unable to breathe.
Carver quickly tried to deliver strikes to her son's back as a nearby shopper called 911.
One shopper also attempted CPR. Five to seven minutes after the 911-call, EMS arrived.
Unfortunately, they were only able to dislodge one grape. By then, it was too late. Ayyan had already lost his life.
He was still taken to the hospital where the second grape was removed from his throat.
Carver and her husband, Mohammad Umar, couldn't fathom the pain the loss of their son had brought upon them. They were heartbroken.
Umar was in tears during his interview with WXYZ.
"I was feeling like maybe it was a bad dream, maybe somebody gonna wake me up…I see him everywhere," he said.
Umar and Carver decided to take first aid classes so they won't have to experience what happened to their son ever again.
According to the American Academy of Pediatrics, children under four years old are not advised to eat whole grapes. The grapes should be sliced lengthwise to prevent them from being lodged to little children's throats.
Please fill in your e-mail so we can share with you our top stories!