Scout Willis goes naked and flaunts her hairy armpit in a rare Instagram post
The 26-year-old siren sets the internet on fire with her topless snaps.
As reported by Pop Culture, Scout Willis has shared a series of intimate photos on her Instagram story.
Scout is the daughter of Demi Moore and Bruce Willis, who have split after 13 years of marriage.
The Moonrise Kingdom actress caught the world's attention recently as she posed naked and showed off her hairy armpit in a rare Instagram post.
In the image, Scout, who was born on July 20, 1991, in Sun Valley, Idaho, USA, was makeup free while laying on a white towel.
The star's long brown hair clearly wet from a shower. Her tattoos were on display and there were two hand emojis covering her breasts.
Scout also posted a photo wearing a black X-Files cap which covered her eyes.
In the other photo, the young actress posed in a bikini, showing off her beach body. She wore an orange strapless top that twisted in front and bright pink bottoms.
'Last day. Last slay,' she captioned the snap.
Scout, the middle sister, started to grab all the attention back in December 2017, according to Pop Culture.
She and her sisters, Rumer, 29, and Tallulah, 23, posed for some hot bikini photos that left very little to the imagination.
Scout is known for her work on Bandits, Moonrise Kingdom, and The Scarlet Letter.
She once admitted that she struggled with drug addiction and had been sober for one year on July 6, 2017.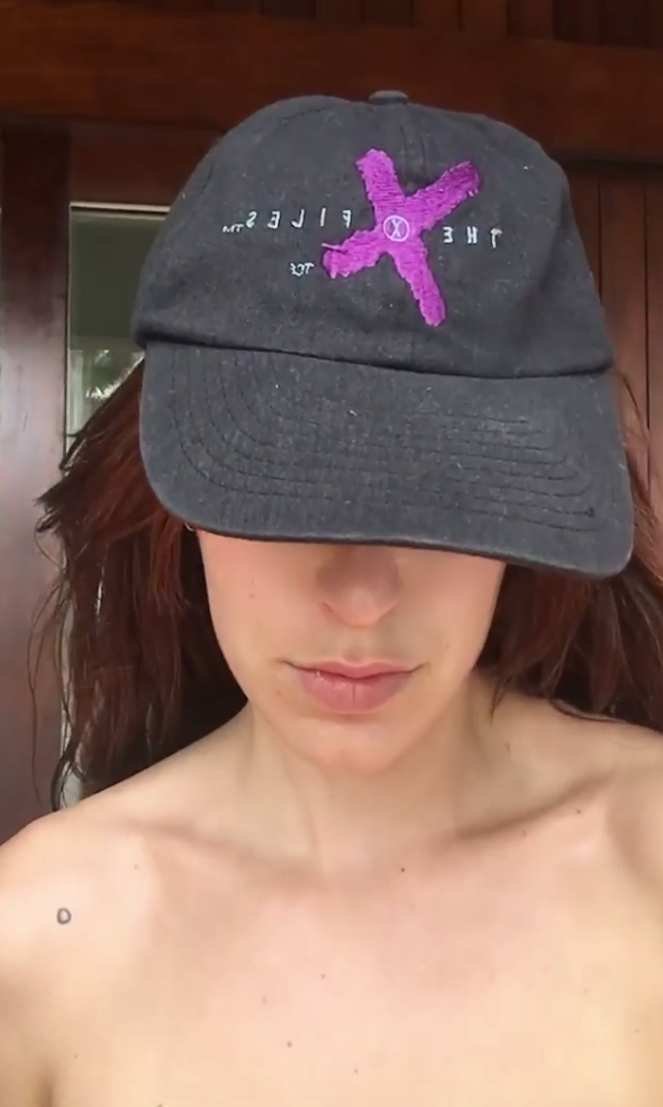 In 2014, Scout walked topless in New York City while shopping, Daily Mail reported.
She wrote on her personal social media account that being topless in New York City is legal but not on Instagram.
Referring to her topless #FreeTheNipple photos on social media, Scout said that her parents, Bruce and Demi, were aware of it, Elle reported.
She said that though her parents don't have any social media presence, they've figured out how to follow her and that they both know what she's doing.